The World Junior Championship (WJC) is a tournament I always look forward to around the holiday season. It's a tournament that pits the best young, up and coming talent against other international players and future NHL prospects. Fortunately, this year's tournament is taking place in a bubble in Edmonton, just like the NHL playoffs did this past summer. Considering all that the novel Coronavirus has taken from us in the sports world, it's great that we can finally experience high-level hockey again to end the miserable year that was 2020.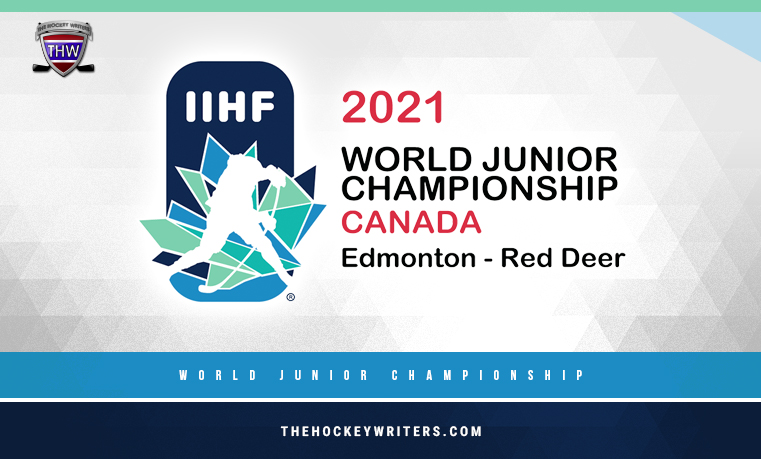 The WJC is a pretty big deal not only for players to have a chance to represent their respected nations in the tournament but to also prove to the NHL clubs that drafted them that they deserve a spot playing at the pro level. This year, the Washington Capitals have two prospects playing in the WJC, Canadian Connor McMichael and Czech Republic defenseman Martin Has. 
Martin Has – Defenceman – Czech Republic
Martin Has is a 19-year-old who the Capitals drafted in the fifth round, 153rd overall in the 2019 Entry Draft. The 6'4, 187-pound defenseman offers an excellent combination of skating and speed for his size. A natural two-way defenseman, Has can shoot the puck well for his age and isn't afraid to. He also provides a great defensive presence in his own zone.
This season, Has was loaned to HC Benatky nad Jizerou of the Czech2 league due to a lack of roster spots in the Finnish leagues. After impressing in an exhibition game against Slovakia, he has continued to secure a spot as one of the top defensemen for the Czech junior team and should again play big minutes throughout this year's tournament.
Last year, the Czech's were in a tough group, facing off against teams like Canada, Russia, and the United States. He proved that he could compete with higher-ranked players, recording three points in the five games as a defenceman in a more challenging group.
This year, the Czech Republic has a hard tournament ahead of them once again, with powerhouse teams in their group like the United States, Russia, and Sweden. The Czech's, including Has, will have to prove themselves, especially when playing those favoured teams in this year's tournament.
Connor McMichael – Center – Canada
Connor McMichael is another young emerging Capitals' prospect who they drafted in the 2019 NHL Entry Draft. They selected the 19-year-old Canadian in the first round, with the 25th overall pick.
McMichael is a player that doesn't excel in one aspect but offers an all-around game that seems to be progressing year after year at an elite level. His effectiveness at finding open lanes and distributing the puck demonstrates his potential to develop into a top-tier NHL player. Since getting drafted, he seems to have blossomed, leaping in total point production from 72 points in 67 games in 2018-19 to 102 points in 52 games in the shortened 2019-20 season.
In the World Juniors last year, McMichael was impressive, recording seven points in seven games, including a goal to beat the Russians in the finals to win the championship. Canada's world junior rosters always have depth, so it's hard for all players to find proper ice time. 
In this year's tournament, McMichael was initially supposed to play on the third line. However, since Kirby Dach suffered an injury and is out for the tournament, he's been promoted to play center on the first line. With all the weapons Canada has in their arsenal, it's unknown how much time McMichael will finally get, but a frontrunner on special teams should give him more time than usual.
With the WJC finally here this holiday season, it will be fun to see who comes out on top. As for the Capitals, it's safe to say they have good prospects representing them at this year's WJC.
All the 2021 World Junior Championship Team Information:
Austria — Team Preview — Roster
Canada — Team Preview — Roster
Czech Republic — Team Preview — Roster
Finland — Team Preview — Roster
Germany — Team Preview — Roster
Russia — Team Preview — Roster
Slovakia — Team Preview — Roster
Sweden — Team Preview — Roster
Switzerland — Team Preview — Roster
USA — Team Preview — Roster
Selection Camp Invites by NHL Team
Draft Eligible Players to Watch
One Player to Watch for Each World Junior Team
7 Predictions for the 2021 World Junior Championship
---
---