The free agency signing period in the NHL is always fascinating, with big-name signings, trades, salary dumps, and the like. 2020 Free Agency has been no different, despite the fact that it began more than three months later than the normal July 1 start date.
The Colorado Avalanche and general manager Joe Sakic vowed to be quiet once the free agency signing window opened on Oct. 9. So far, all holds true, depending on how you interpret the term "quiet." The Avalanche were rumored to be major players for a couple of the top available free agents, including Taylor Hall and Alex Pietrangelo, but Colorado didn't pounce on either of the prized free agents. Sakic remained quiet in that sense.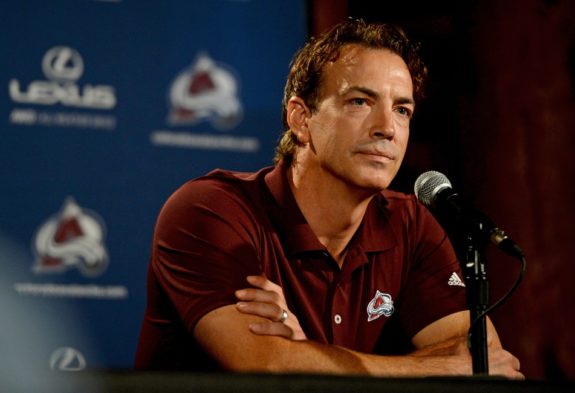 However, much like last season, the Avalanche made quite the noise, re-tooling in ways that only Sakic could interpret as "quiet." He's just being modest. One move in particular that Sakic made was brilliant — the trade for Brandon Saad.
Related: Colorado Avalanche Re-Sign Andre Burakovsky to 2-Year Deal
Here is a word of advice to all other GMs out there — if a "303" area code pops up on your caller ID, proceed with caution.
The Saad Addition
More than anything, the addition of Saad gives the Avalanche proven veteran experience in the Stanley Cup playoffs — something that Colorado could benefit from heavily. Saad, only 28, won two Stanley Cups with the Chicago Blackhawks in 2013 and 2015. He is a proven winner and is an instant plug-in on the second line for the Avalanche next season. He fills out, in a very clear-cut way, Colorado's top-six forwards. Saad will most likely play alongside Nazem Kadri and newly re-signed Andre Burakovsky. Preparing for these three, let alone the Landeskog-MacKinnon-Rantanen line, on a nightly basis, could drive the opposition nuts.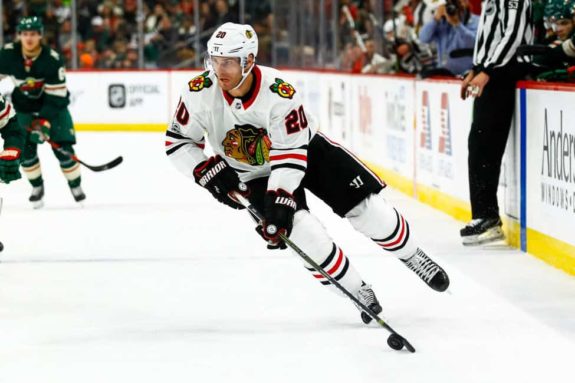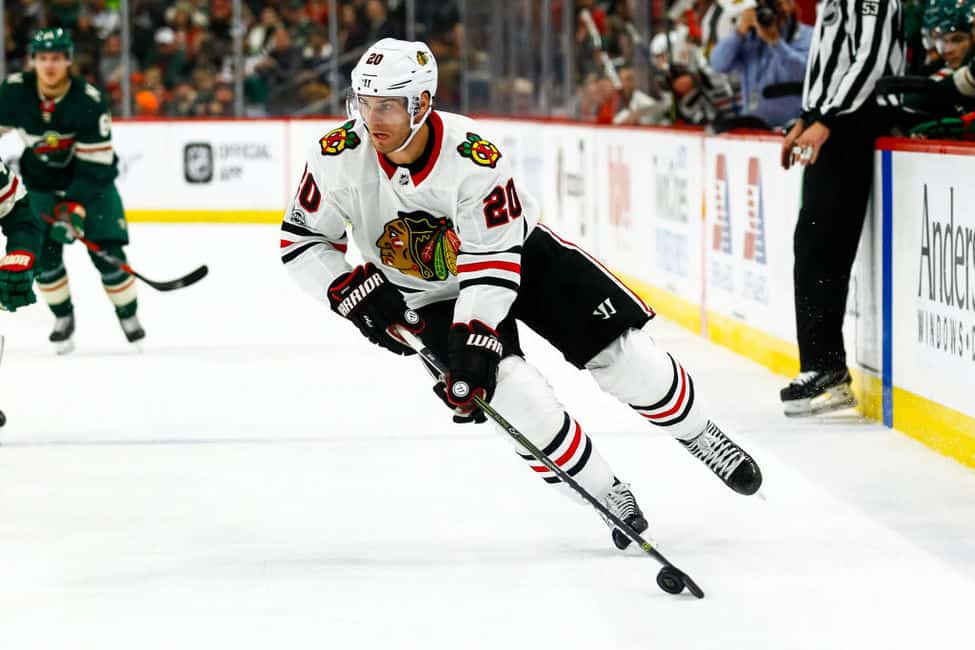 Saad joins an already proven set of skilled forwards primed for a deep Stanley Cup run. Not only does he bring veteran playoff experience to the Avs, but he also provides consistent scoring depth. The 6-foot-1 left-winger is a five-time 20-goal scorer. Saad had 21 goals and 12 assists in 58 games last season in the third year of his second stint with Chicago.
"Colorado's always been on my list as a team where I could see myself playing for a long time, with just the talent and a great hockey team. I hear great things about the city as well. I mean, like I said, it's early to tell, but definitely something I would look forward to playing [there] for a long time."

Brandon Saad on being traded to the Avalanche
Saad carries a $5 million cap hit into next season and he will become an unrestricted free agent after the 2021 season. The Avalanche are okay with that, however. Saad essentially becomes a veteran rental to help Colorado get over the hump in the playoffs. Now, that sounds familiar. Isn't that what prized free agent, Taylor Hall, would have been had the Avalanche signed him? Except, Saad comes at a discount for arguably the same amount of production.
Super Joe preyed on his GM counterpart yet again, in classic Sakic fashion. However, with any key addition via trade, comes a substantial subtraction. This time it was big defenseman Nikita Zadorov, although, Big Z's departure isn't as substantial as many may think.
The Zadorov Departure
Zadorov was a big-hitting shutdown defenseman for the Avalanche. Or was he?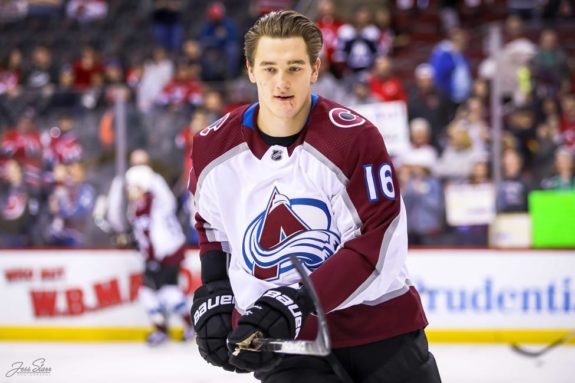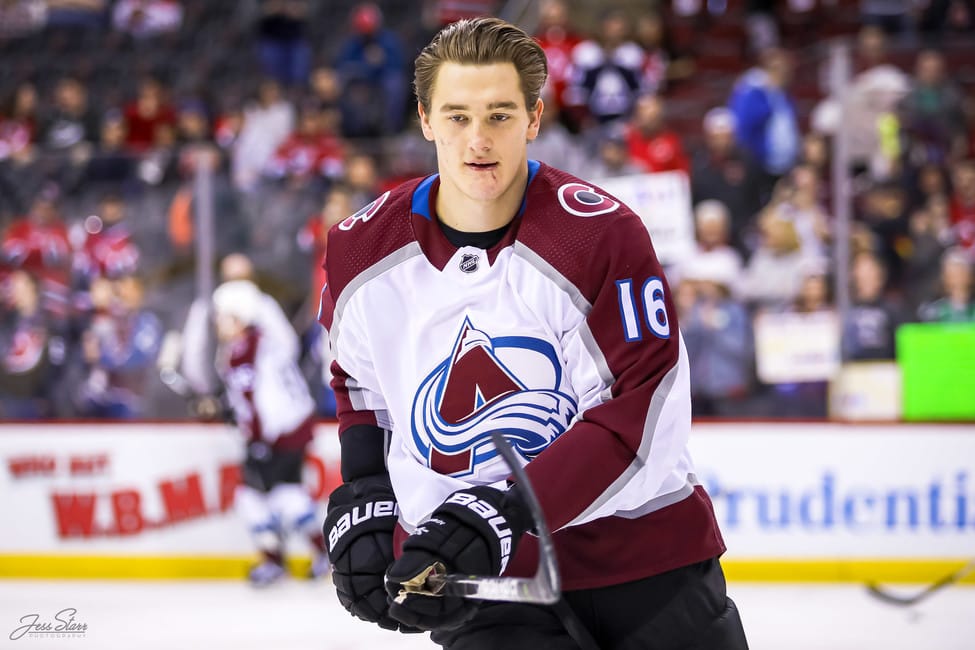 The 25-year-old is now a member of the Chicago Blackhawks. The Avalanche included Zadorov in the deal as the key piece used to acquire Saad. (from 'Chambers: Avalanche victorious in Nikita Zadorov-for-Brandon Saad trade,' Denver Post, 10/11/2020) The Avs also sent Anton Lindholm in the trade. In addition, Colorado received a two-way defensive prospect in Dennis Gilbert.
Related: The Avalanche Should Re-Sign Nieto at the Right Price
Zadorov often drove Avalanche coaching and fans alike absolutely nuts for his inconsistent play on the ice. He was predestined to get traded anyway. He was a restricted free agent and with the contracts of Gabe Landeskog and Cale Makar expiring soon – contracts the Avs' must renew – Zadorov was expendable.
In addition, the Avalanche have a ton of young talent on the back end ready to unleash. The writing was on the wall. We all saw it coming. This move makes room for youngsters, Bowen Byrum and Conor Timmins, to develop and make their case for making the opening night roster. Moving Zadorov also made room for the Avalanche to re-sign breakout defenseman, Ryan Graves — who provides much more than just physicality on the back end.
Colorado needs to make up some of that physicality on the back end to adjust for Zadorov's departure. Sakic added Devon Toews via another trade on Monday. That is a great start. Toews is speedy and can be a top-four guy, but the Avs' still need some grit. Look for Sakic to add some more "quiet" toughness on the back end in the off-season. It'll be a competitive training camp for six or seven defensive spots.
Overall Grade
I'll give Sakic and company a B-plus here. The Avalanche are a better team than the healthy one entering the bubble last season.
It's never easy making tough decisions on pieces that have been a big part of a team's success. However, it's business. I know that. Avalanche fans know that. Sakic definitely knows that. This was a business decision and business is good in Avalanche country. Sakic is crushing it. His trade intuition is off the charts.
Saad provides an upgrade amongst the top-six forwards on the front end and the Avalanche has plenty of up-and-coming playmakers on the back end ready to make an impact. Sakic loves young playmaking defenseman. He wants to embrace the assets he has and so far he is "quietly" doing so without making the infamous "splash" in free agency.
---
---