The Minnesota Wild signed Cam Talbot to a three-year, $11 million deal during the first day of free agency. The organization's most anticipated move this offseason was to improve their goaltending.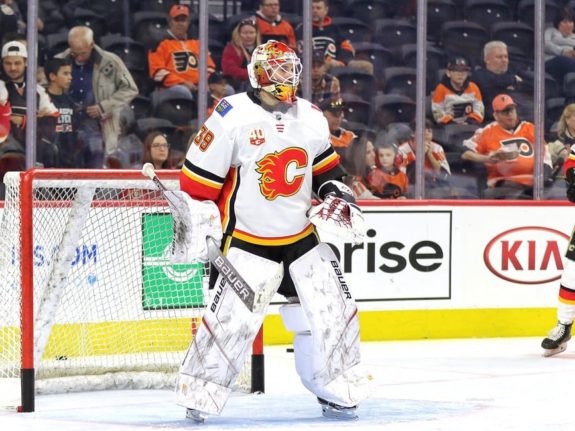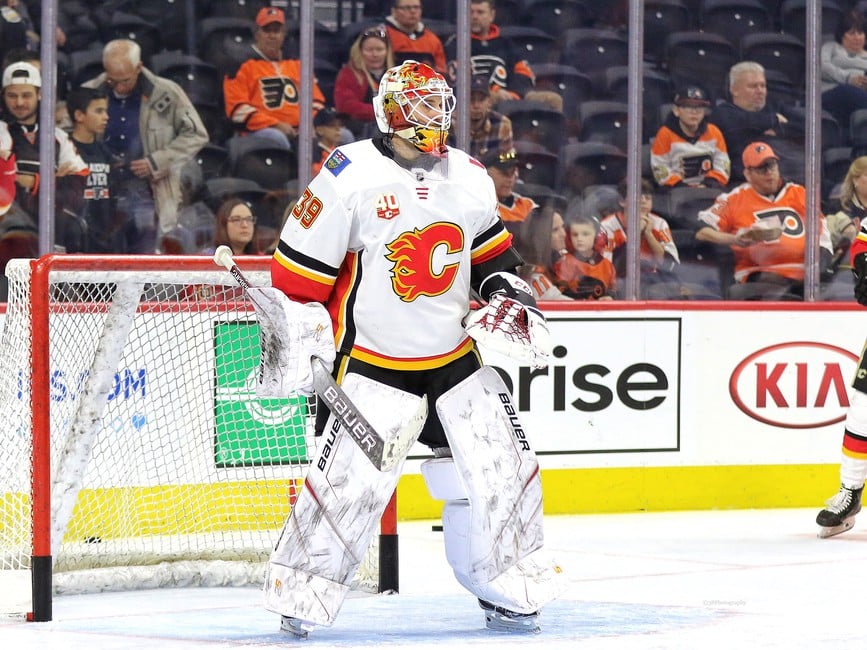 The timing was good for the club since there were many quality goaltending options available via trade or free agency. NHL general managers were lined up with pens and contracts to arm their rosters with the best goaltending option possible. However, they had to make quick decisions to avoid going back to their fan base empty-handed.
Related: Top 10 NHL Legends Who Never Hoisted Lord Stanley's Cup
Here is a review of the Wild's goaltending situation this past season, an analysis of the goalies that were available going into free agency, and signing Talbot, which has fans asking if Minnesota got the right player.
The Wild's Top Priority: Goaltending
According to Evolving Hockey, the Wild ranked first in the NHL with 2.39 goals-against expected per hour. However, Devan Dubnyk ranked last in the NHL at minus-27.5 goals saved above expected, the difference between the number of expected goals a goaltender faces and the number of actual goals they surrender. Overall, the Wild's team save percentage of .897 ranked 29th during the regular season.
These numbers were posted while playing in a system that should be a great environment for goaltenders. According to Natural Stat Trick, the Wild gave up the fewest high-danger shots in the NHL at 8.6 against per 60 minutes. They also play in front of a quality defense that includes Ryan Suter, Jared Spurgeon, Jonas Brodin, and for now, Matt Dumba who's been involved in constant trade rumors.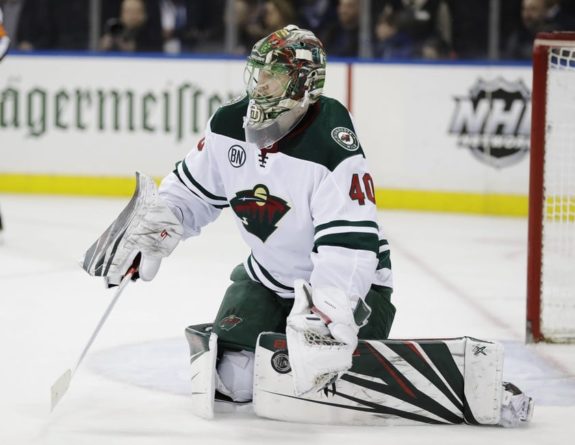 Dubnyk was a very good goalie in Minnesota going back to the 2015 season. He played the most minutes of any NHL goaltender (18,882 minutes, 54 seconds) and he ranks second in that time with 177 wins. However, he struggled mightily in 2019-20.
In 30 games played, he went 12-15-2 with a 3.35 goals-against average (GAA), ranked 45th in the NHL, and a .899 save percentage (SV%) that ranked 46th. He left the team for parts of the season while tending to his wife's medical condition and was never fully got his game back on track when he returned. Dubnyk was traded to the San Jose Sharks on Oct. 5, for a swap of draft picks and the promise to retain $2.17 million in salary in 2020-2021.
Alex Stalock took over the net for the Wild at the end of the season and into the qualifying-round series versus the Vancouver Canucks. At 33, Stalock posted career-highs in games played (38) and wins (20). General manager Bill Guerin likely views Stalock as someone more suited to his current role as backup and tandem goaltender rather than someone who can carry the team. 
The goalie of the future appears to be Kappo Kahkonen who is 24-years old and led the AHL with 25 wins and seven shutouts last season for Iowa where he was named the AHL goalie of the year. He did appear in five games last season going 3-1-1 with a 2.96 GAA and .913 SV%. He has the opportunity to battle Stalock for the backup goalie position in Minnesota but will likely return to Iowa so he can see regular ice time and continue to improve his game. 
Talbot the Right Fit for Minnesota
Talbot is 33-years-old and has played in 314 games with a record of 150-122-25 with a 2.61 GAA and a .915 SV%. His best season was in 2016-17 where he led the NHL with 73 starts, 42 wins, and had a 2.39 GAA and .919 SV%. He finished fourth in Vezina Trophy voting that season.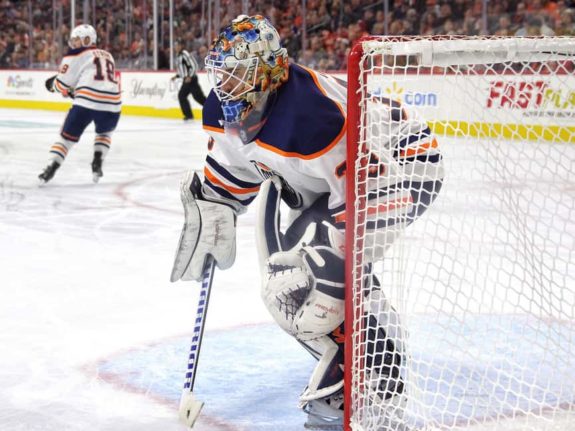 His worst season came in 2018-19 with the Oilers in which Talbot went 10-15-3 with a 3.36 GAA and .893 SV% and was ultimately dealt to the Flyers, Talbot signed a one-year, $2.75 million deal in Calgary in a deal where he bet on himself to prove he was still a quality netminder in the league. He went 12-10-1 with a 2.63 GAA and .919 SV% in the regular season and 5-4 in the playoffs with a 2.42 GAA and .924 SV% on a quality defensive team.
"We just feel like with what Cam did last year, if he does that or better, we are going to have some success," Guerin said. "Just going through all the data that we have, everything suggests that Cam was a good fit for us." (from 'Wild sign Cam Talbot to a three-year deal to fill their open spot at goalie', The Athletic – 10/09/2020).
He had two- and three-year options in Minnesota and ultimately accepted the better security for more dollars. Worth noting is the contract carries a $3.67 million cap hit with no contract protection such as a no-trade or no-move. This means Talbot could be left available for Seattle in the 2021 NHL Expansion draft. 
A Look at the Other Goalie Options
Marc-Andre Fleury
Hockey-wise, Fleury would have been a good fit for the Wild and he has a relationship with Guerin from their Pittsburgh Penguin days together. Money-wise it never was going to work. Fleury, 35, has an average salary of $6.25 million in the next two years with a $7 million cap hit.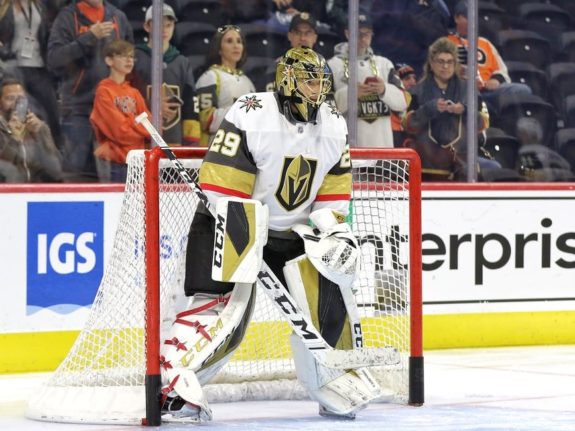 If this deal was going to happen it needed to be completed before the free-agent period began. When the market opened the Wild had to move on to other options in free agency to avoid going home empty-handed.
Matt Murray
Not many goalies at the age of 26 can boast two Stanley Cup rings and are available for trade. The Penguins dealt him to Ottawa for a prospect and a second-round draft pick. Ottawa extended his contract signing Murray to a four-year, $25 million contract extension. Guerin knows Murray well from their Pittsburgh days together and has a trade history with Penguins GM Jim Rutherford. Yet there were never really strong rumors about Murray going to Minnesota which says Guerin must not have been sold on him as a viable option for the Wild. 
Jacob Markstrom
It was no secret Markstrom was looking for a big payday. He signed a six-year contract worth $36 Million to play with the Flames. It's a lot of money for a goalie who was eventually replaced in net by Thatcher Demko during the Canucks' recent playoff run. 
Braden Holtby 
A recent Stanley Cup champion with the Washington Capitals in 2018, ended up signing a two-year $8.6 million deal with the Canucks. Holtby was excited about the Canucks recent playoff run and views them as a team that is close to winning it all.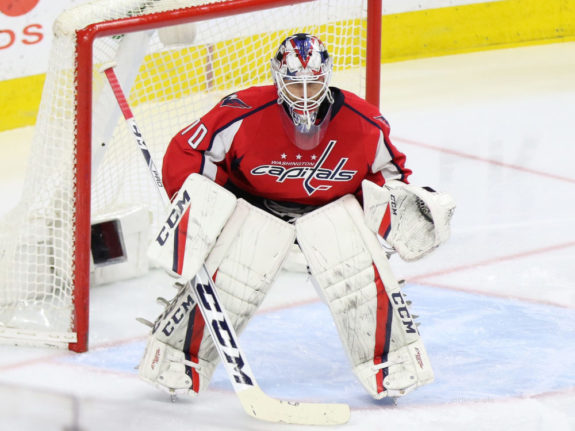 "I think that's why it was very important for me to find a team that has that same chance and that same structure of an organization and team that they can win because that's what you play it for, and I think that's the opportunity that we have in Vancouver. That is very exciting for me."
Corey Crawford
Crawford had a stellar career in Chicago winning Stanley Cup championships in 2013 and 2015 signed a two-year contract with a $3.9 million cap hit with the New Jersey Devils. As central division foes, the Wild saw plenty of Crawford but he s two years older than Talbot and ended up signing for slightly more money per season with the Devils. 
Thomas Greiss
Many viewed Greiss as one of the better options for the teams that didn't want to spend the money or resources needed for one of the top goalies. He has always been a good tandem goalie and even shared the William M. Jennings Trophy with Robin Lehner in 2019, presented to netminders playing 25 or more games for the team that allows the fewest goals during the season. Greiss ended up signing a two-year contract worth $7.2 million ($3.6 million cap hit) with the Detroit Red Wings.
Henrik Lundqvist
Had a stellar career with the New York Rangers but was on the bench in favor of rookie Igor Shesterkin during the recent qualifying round series loss to Carolina. The 38-year-old signed a one-year deal with the Washington Capitals for $1.5 million and was seeking to play with a championship contender this season while staying on the east coast with his family.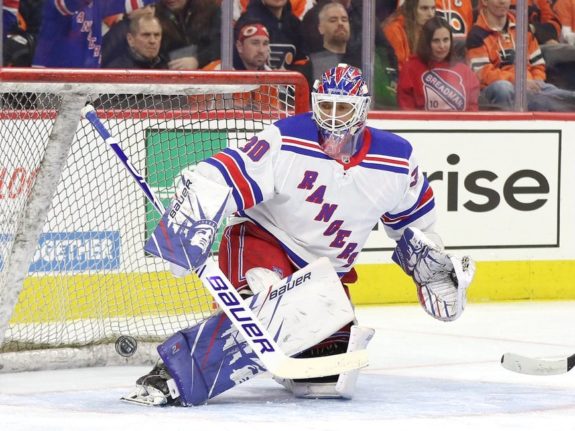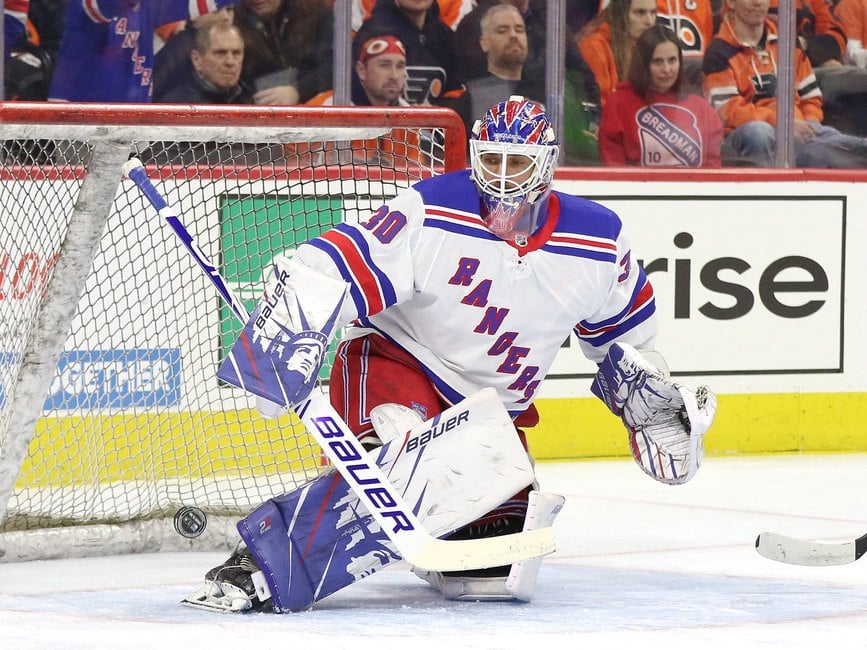 Other possible goalie options currently under contract with other teams but were rumored to be on the trade market include; Darcy Kuemper with the Arizona Coyotes and a former Wild goalie, Elvis Merzlikins and Joonas Korpisalo from the Columbus Blue Jackets, Tuukka Rask from the Boston Bruins, Semyon Varlamov with the Islanders, and Florida Panthers blue-chip prospect Spencer Knight. The Wild were not willing to give up assets in players or high draft picks to acquire any of these options. 
Talbot Signing Analysis
Overall this was a very shrewd signing by Guerin and the Wild. The money isn't overwhelming and will not handcuff this franchise in the next few years especially with several large contracts already on the books filled with veteran players and the need to re-sign Kirill Kaprizov and Kevin Fiala to an extension after the 2020-21 season. The Wild also seems done giving away draft picks as they have done in a past regime, which meant many of the tradeable goalies were not going to be an option in Minnesota. 
The Wild also needed to act quickly and decisively to get a quality option, just three days after the opening of free agency the only goalie options available were the likes of Cory Schneider, Craig Anderson, Jimmy Howard, Mike Condon, and Aaron Dell. 
Related: Avs' 1st Round Draft Picks 2014-18: Where Are They Now?
Guerin is attempting something very difficult in sports. Trying to win now without giving away the future and changing the culture of a franchise that has only advanced to the Western Conference Final once in its 20-year history. Talbot was the best balance of age, proven experience, and reasonable contract demands that made him a solid choice to help solve the goaltending woes that sorely plagued the Wild last season. 
---
---