On Monday, Oct. 5, it was confirmed that the Minnesota Wild had traded Devan Dubnyk to the San Jose Sharks in exchange for their fifth-round pick in the 2022 Draft. The Sharks also received Minnesota's 2022 seventh-round pick in return. This trade has garnered a lot of attention from Sharks fans, both positively and negatively. This article will lay out all the benefits and repercussions for the Sharks from this controversial trade.
Trade Background
At 34 years old and with one year left on Dubnyk's contract, Minnesota agreed to trade him to the Sharks. Previously, the Sharks had backup goalie Aaron Dell at a $1.9 million contract. Now with Dubnyk, they have him at a $2 million contract, a small increase that won't do much to limit their cap space any further. Realistically, the Sharks gave up almost nothing for Dubnyk, as the Wild is stuck eating half of the money for his contract.
The Sharks would've been hard pressed to find another experienced goalie at such a low price. What helped the deal along was the Sharks goalie development coach Evgeni Nabokov. He was a big proponent of adding Dubnyk to the Sharks roster. Dubnyk also works closely with who is nicknamed "the goalie whisperer," Adam Francilia, who is on retainer with the Sharks.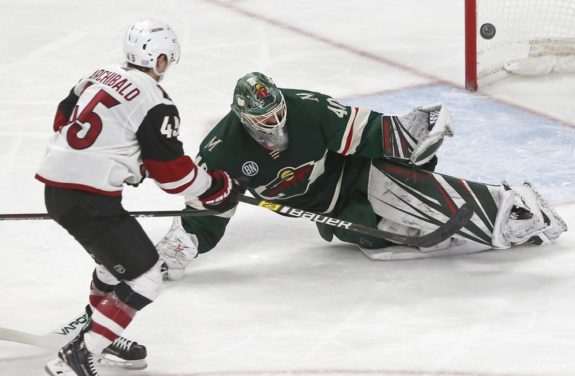 These close connections and top-tier goalie coaches will help Dubnyk get back to playing exceptionally. The Sharks gained a possible starter goalie at a backup goalie price. Wilson stated that it was a benefit to the Sharks that Dubnyk is familiar with the Western Conference. He knows how certain teams play and what to be prepared for, something that other potential goalie prospects would not have. 
Dubnyk Experience
Though his 2019-20 season fell short of success, Dubnyk has previously had many accomplishments. He was originally drafted at 14th overall in 2004 and started playing in the NHL in 2006. At first he jumped around for a few years before he finally landed in Minnesota; something clicked and he stayed there for the next six years.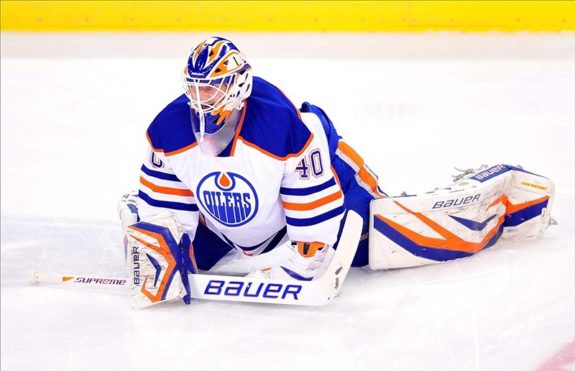 During his time with the Wild, (2014-20) Dubnyk led the NHL in games played with 363, came second in wins with 177 and third in goals against average with a 2.41. Dubnyk tied for fifth in shutouts with 23 and tied for sixth in save percentage with a .918. In addition to these successes, he was a three-time NHL All-Star and one of the top goalies a few years ago. However, last season threw a wrench in this previously stellar record.
Previous Downfall
Unfortunately, in his past few seasons Dubnyk has saved 69 fewer goals than expected, the worst in that range. Though he had a few great runs with the Wild, he recently has not been living up to that expectation. Dubnyk expressed on a video conference call with reporters: "I certainly didn't forget how to stop the puck. I have a ton of confidence I can get my game back and even above where it was." (from 'Minnesota trades goalie Dubnyk, forward Donato to San Jose,' Detroit News, 10/06/2020) As well, he is not the only one to blame for a lack of success for the Wild. 
Minnesota Wild
In their 2017-18 season, the Wild finished third in the Central Division, but it went downhill shortly after. In 2018-19, they came last in their division and in 2019-20 they came second to last to the Chicago Blackhawks.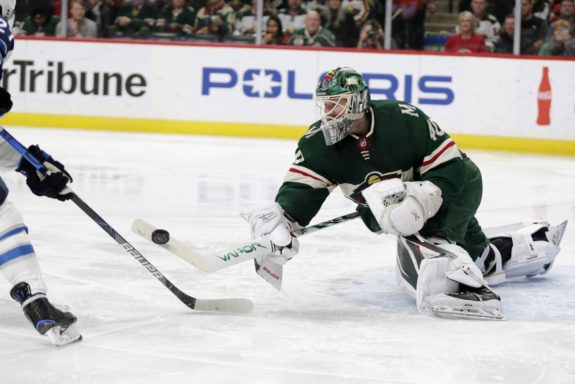 This is not a stellar record for their past two seasons and there is no mistaking that it is due to the whole team, not just Dubnyk. The team in front of him was less than superior to their counterparts and that was a major aspect in the Wild's downfall. Though Dubnyk had a tough season for personal reasons (mentioned below) he is not only to blame for the Wild's undoing.
Personal Issues
In November 2019, Dubnyk suffered from personal issues. (from 'Wild goalie Devan Dubnyk takes time to deal with wife's medical condition,' Star Tribune, 11/29/2019) Though exact details were not revealed, he took more than a month off of hockey from mid-November to mid-December to support his wife as she was in and out of the hospital with a medical condition. His "issues away from the game" lasted several months of his playing time and naturally, took a toll mentally on Dubnyk.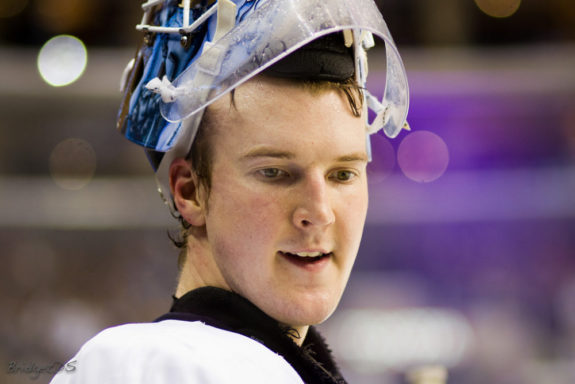 During this time, his focus was completely on his wife's health. Dubnyk did the best he could to maintain play with the Wild, but this personal situation can account for much of his low play last year. With his wife apparently back in good health, it is possible for Dubnyk to now completely focus on bringing back his game. 
Impact on Martin Jones
A major benefit of Dubnyk joining the Sharks is taking pressure off of Martin Jones. Instead of bringing in a younger guy who would become competition for Jones, Dubnyk is more of a "partner in crime" as one would say, and could allow Jones to share the load. Doug Wilson stated that "while the plan may be to platoon the two goalies with hopes of helping Martin Jones regain some form, Dubnyk is capable of playing starter minutes." Something only an experienced, elite goalie could do.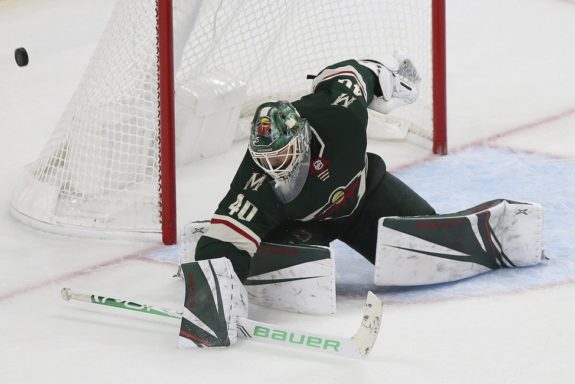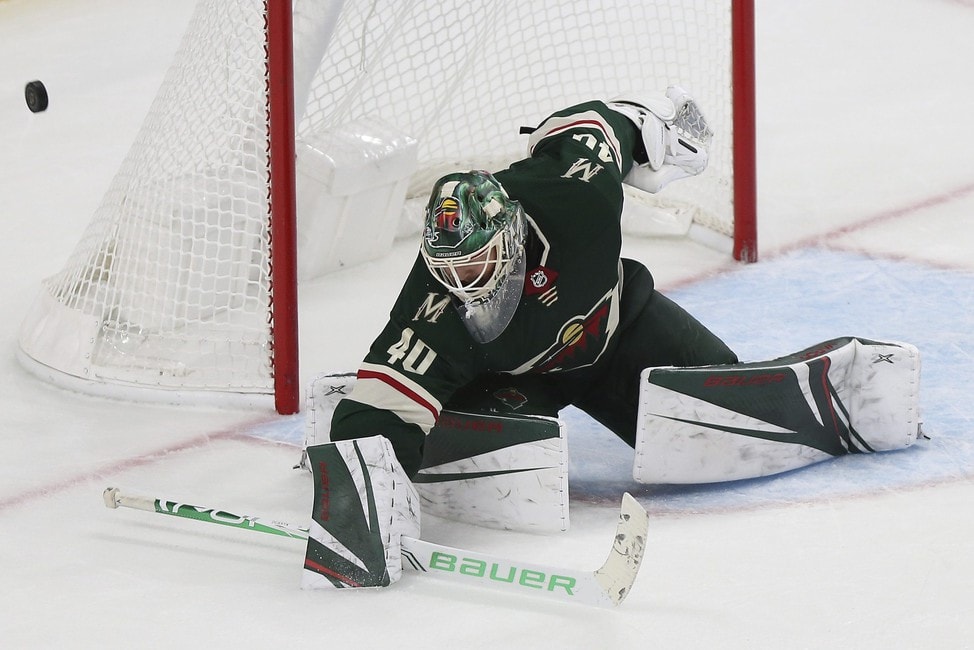 Allowing Dubnyk and Jones to share the net may help turn the Sharks' largest weakness into a strength. Both of these goalies are NHL veterans and have a great understanding of how the game is played, their weakness both appearing in their performance level. Having another reliable goalie will help to bring more confidence to the Sharks goalie tandem and allow for some rest when needed. 
Though some feel that Dubnyk's game has declined in the past few years and are confused about this trade for the Sharks, it actually has many benefits. Dubnyk's game, though previously declining, has the potential to bounce back to his previous game level.
A new team may help to light a spark with Dubnyk. Having a (hopefully) stronger team in front of him, personal issues resolved and someone to share the pressure with, he has all the right ingredients to thrive with the Sharks. Though the Sharks' 2019-20 season was abysmal, just the year before they made it to the Western Conference Final. If they start working again and can pull it together up front, Dubnyk may be the extra support on the back end that allows them to succeed.
---
---