In today's NHL rumor rundown there is news that Ottawa Senators prospect Tim Stutzle is going to be undergoing surgery. How long will he be out? The Montreal Canadiens made a couple very different signings, one via trade and one via free agency. What are insiders saying about the team and the two deals? Taylor Hall signed a one-year deal with the Buffalo Sabres, but is that where he'll stay? Finally, is the Vegas Golden Knights business model broken?
Tim Stutzle to Undergo Surgery
Unfortunately for the Ottawa Senators, the development of third-overall pick Tim Stutzle will have to hit pause as the prospect is set to undergo surgery. He suffered an arm injury while training with his German club, the Mannheim Eagles. Stutzle was hurt Monday and will have the procedure Wednesday.
The 18-year-old is expected to be out six-to-eight weeks which is good news in that he won't be out long-term, but I'm sure a bit disappointing for the Senators.
Canadiens Decisions During Free Agency
Chris Johnston was on the Steve Dangle Podcast and was amazed by the contract Tyler Toffoli signed with the Montreal Canadiens. Saying Toffoli would have been a $6 million player for six seasons prior to the NHL pause and pandemic, the Canadiens got great value on this contract.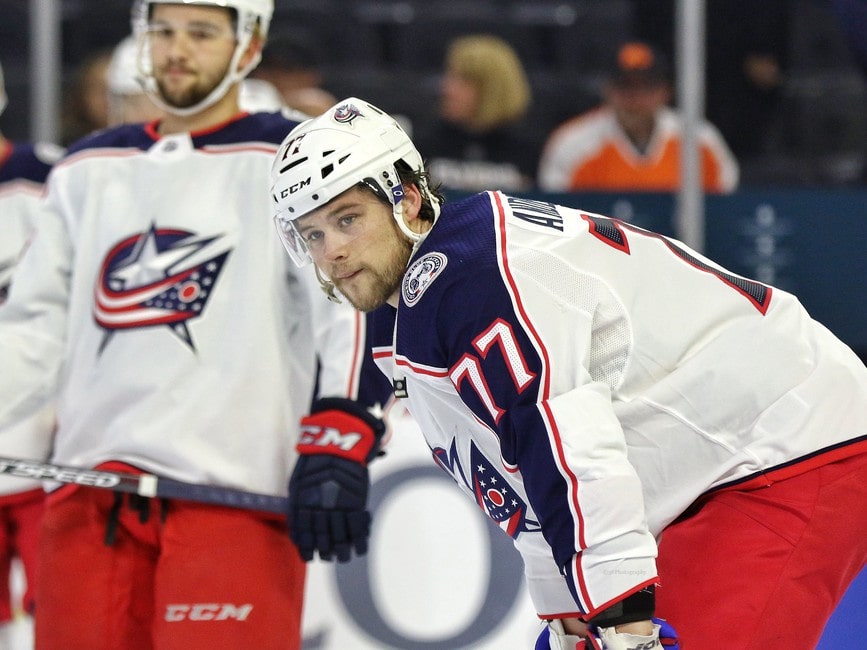 Johnston also noted that Anderson's contract is a huge gamble for the team. He noted that when the team traded for Anderson, they had two choices which were either to sign Anderson to a one-year deal and it would take him to unrestricted free agency, or the Canadiens could go seven years. They chose the latter and he's wondering if this was a wise deal.
Taylor Hall to Wind Up in Edmonton?
Johnston also talked about Taylor Hall and his decision to go to the Buffalo Sabres and noted that the reason he chose the Sabres was the chance to play with Jack Eichel and under coach Ralph Kreuger. But, Chris Johnston doesn't believe that's where Hall will wind up long-term. Hall was said to have been offered a one or two-year deal and he chose one.
Johnston said, "I think he's going to go back to Edmonton one day." He added, "In a perfect world, I think he would have liked to go to Edmonton now but the Oilers just don't have the cap space."
Interestingly, the Oilers will have a ton of cap room next season.
Golden Knights Business Model Broken?
The Vegas Golden Knights landed their guy when they signed free agent defenseman Alex Pietrangelo and GM Kelly McCrimmon said that the team simply couldn't turn down the opportunity to pass up on an elite player. The question Vegas may have to deal with is if going after these shiny, big-ticket UFAs is will this frustrate other players? There's buzz that a few players were annoyed with all the talk surrounding them and a possible trade.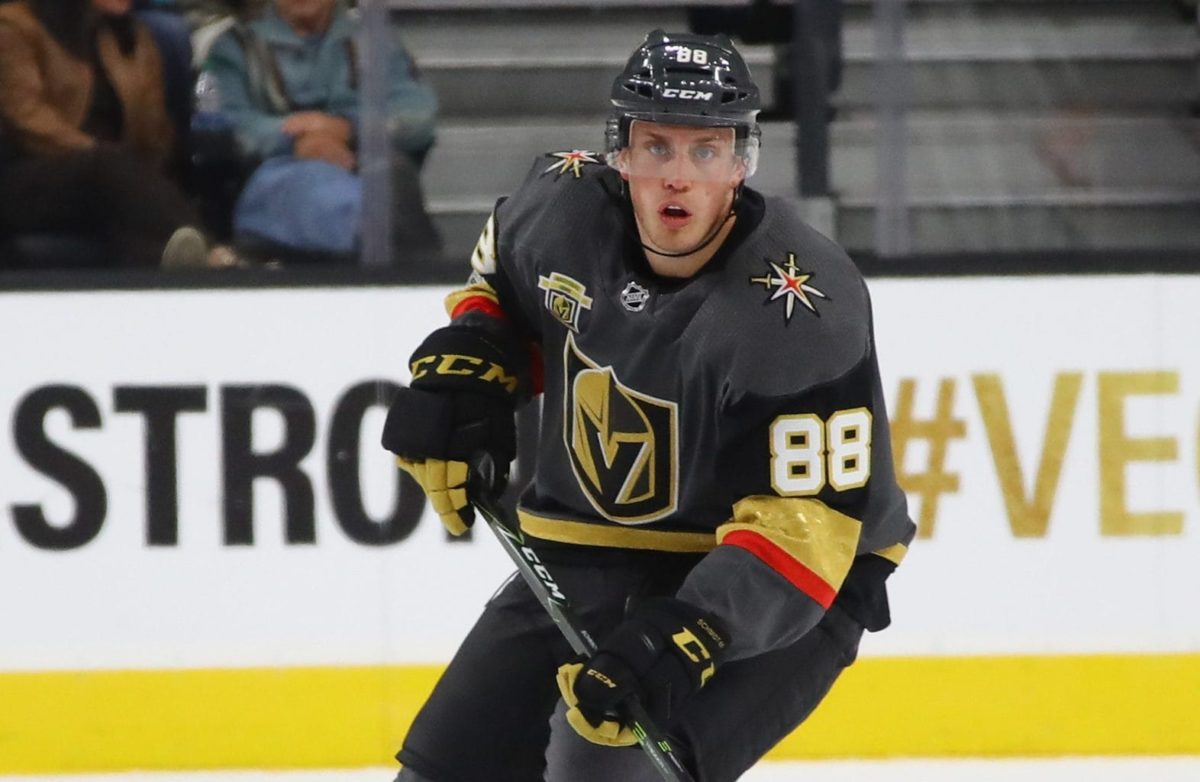 TSN's Frank Seravalli noted:
Fair to say the core of Vegas Golden Knights is unnerved as the Pietrangelo Watch hits Day 4. They saw Paul Stastny shipped out. They've heard all of their names in play – Fleury, Schmidt, Smith, Pacioretty, Martinez and Marchessault – as they now wait for the other shoe to drop.
Sportsnet analyst Brian Burke added that, "Part of the problem in Vegas is that they can't keep bringing guys in, giving them long-terms and then quitting on them after two years. This is going to get very old." He added, "This is almost the cycle of a junior team, where you come in, you build for two years and then you replace everybody. This is not how it works in the NHL."
There's another argument that none of this will ever matter because Vegas is a top-three destination for players and even if NHL'ers only get a couple of seasons in Vegas, it's worth it.
Vegas Won't Trade Fleury
McCrimmon also noted that the Golden Knights won't be trading Marc-Andre Fleury and the team will go into the season with Fleury and Robin Lehner in net. Vegas wasn't able to move Fleury's salary and ended up shipping out Nate Schmidt and Paul Stastny instead.
Hammering home the point that it might not be best to move Fleury right now anyways, Lehner will have offseason surgery but it's not expected he should miss much of the season, if any at all.
---
---
Catch up on all the latest NHL Rumors