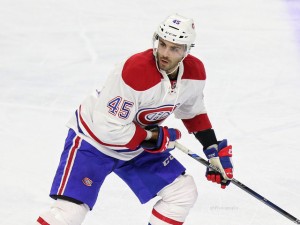 Oddly enough, one of the most intriguing battles in Canadiens training camp will be for one of the last spots on defense between Mark Barberio and Zach Redmond.
Eight Is Enough
That isn't to say both can't make the team. Numerous scenarios exist, including one in which the Habs end up carrying eight defensemen out of training camp. However, that would limit the team to 13 forwards (and two goalies) to meet the 23-man roster requirement.
Alternatively, another defenseman, say Nathan Beaulieu for example, might get ill-advisedly traded, thereby opening up an additional spot. Another defenseman might get demoted in favor of Barberio or Redmond, should either one of them impress enough during the preseason.
However, that's unlikely, to say the least, considering each of the top eight defensemen—Barberio and Redmond included—have one-way deals and would have to go through waivers to be sent down. That puts the Habs in an awkward position, one in which they would be exposing a legitimate NHL defenseman who could be of great use to them.
Legitimate NHLers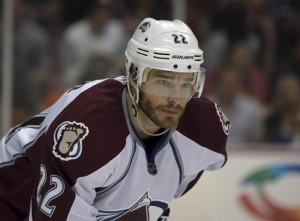 Barberio proved as much during the 30 games he got in last season. He scored two goals and 10 points, which would put him on pace for just under 30 over an entire campaign. Granted, he would ideally not regularly be getting the 25 minutes of ice time he played against the Minnesota Wild last March 12, but the idea is the coaching staff felt comfortable enough with him to give him that opportunity.
Redmond conversely played in 37 games for the Colorado Avalanche (two goals, four assists), reportedly drawing the ire of then-head coach Patrick Roy on numerous occasions. However, Roy is now on the outside looking in and tended to implement a flawed and antiquated system.
So Redmond not fitting in there is almost like a badge of honor… or a redheaded stepchild who just moved out of one house and in with his other biological parent only to discover Michel Therrien is his new daddy.
Therrien's Choice
Truth be told, if giveaways are what kept P.K. Subban in the Therrien's doghouse, the team's head coach needn't worry. Redmond's 12 giveaways last season amounted to 0.32 per game, putting him on the same pace as goalie Jimmy Howard.
Of course, you wouldn't want Howard playing defense (or in net these days), but the point stands. And, in terms of underlying stats, Redmond was quite impressive, posting the best average score above-replacement level among unrestricted-free-agent defensemen heading into July 1. That was better than highly touted prizes Jason Demers and Brian Campbell.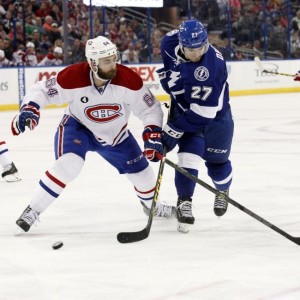 For his part, Barberio passes the eye and analytics tests as well, regularly able to keep the puck out of his zone and push it up the ice. Ironically (or not, considering the coach he plays for), the Habs depth defenseman who got the most games in (38) of the three defensemen lowest on the team's totem pole, Greg Pateryn, had the worst numbers.
Pateryn had seven points (one goal), while his possession numbers varied depending on his partner. He wasn't a drag on the team by any stretch, though. And he did post the higher number of hits by a wide margin (100 vs. 47 for Redmond vs. 12 for Barberio). Pateryn is also the biggest at 6'2", 223 pounds. Redmond is 6'2", 205 pounds and Barberio is 6'1", 199 pounds.
That physicality seems more along the lines of what Therrien would go for, especially from someone on a third pairing. So, in theory, Pateryn should have the edge over Redmond for that last (semi-)regular spot on the top-heavy right side (Shea Weber, Jeff Petry).
An In-Depth Take
On the left, the depth may be weaker with Beaulieu, an aging Andrei Markov and a slow-footed Alexei Emelin making up Barberio's competition. However, neither of the three seem to be as replaceable in Therrien's eyes as Pateryn would be on the other side. So, unless Therrien opts to rest the 37-year-old Andrei Markov every once in a while, keeping Redmond may end up being the smarter play. He also has the lower cap hit of the three at $612,500. Barberio has one of $750,000. Pateryn's hit is $800,000.
Really, there is no way to predict which way the Canadiens go here. If they're looking for what's tested and true, it makes sense to go with Barberio over Redmond, along with Pateryn.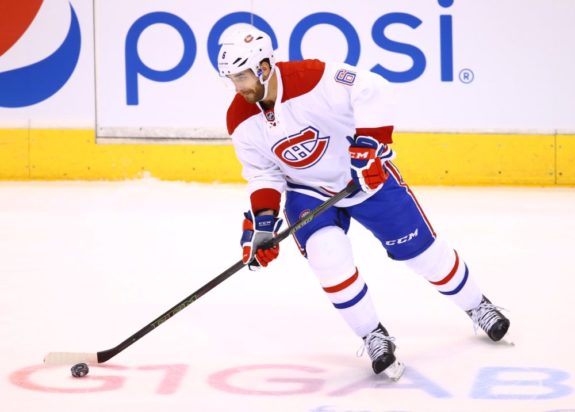 Conversely, if they're looking to go for what's most practical, based on cost-effectiveness, experience and the ever-changing analytical landscape, Barberio (133 games played) and Redmond (114) should earn the last two full-time spots. The former would meanwhile end up the odd man out if the team is not completely sold on Pateryn (58) as an NHL regular and would like to keep Redmond around to hedge their bets.
Superficially speaking, that last spot should belong to Barberio because of his successful audition last year, but, to borrow a sentiment from the anti-analytics movement: That's why they play the (preseason) games. Everything is up in the air. As long as each of the three leaves it all on the ice this training camp, it should be a very difficult decision for team management.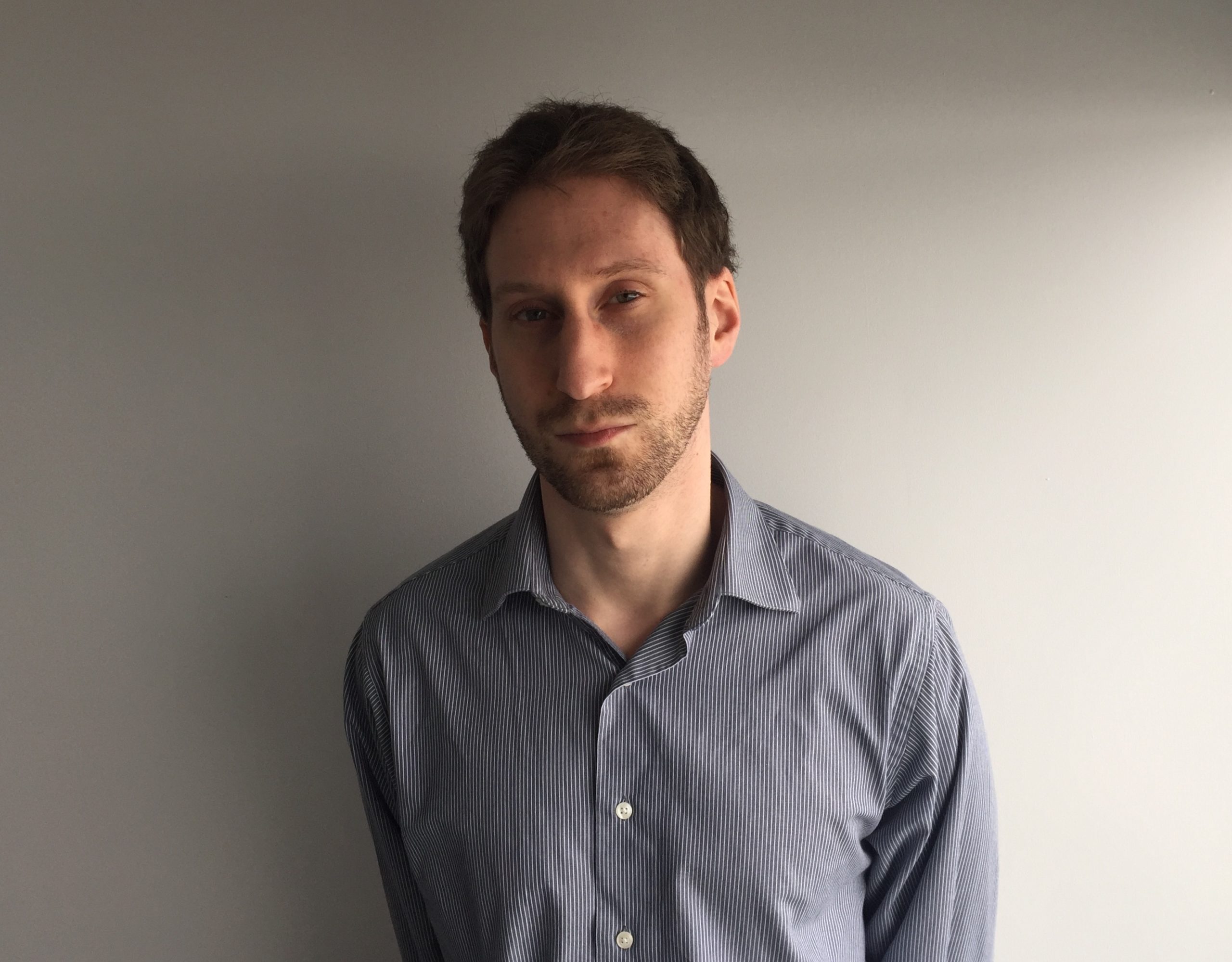 After 10 years of writing hockey, Ryan decided it was as good a time as any to actually join The Hockey Writers for the 2014-15 season. Having appeared as a guest on such programs as CBC Radio One's Daybreak, Ryan has also written for the Montreal Gazette and Bleacher Report and worked for the NHL itself and his hometown Montreal Canadiens. He currently writes about all things Habs for THW, with it being a career highlight for him to have covered the 2021 Stanley Cup Final as a credentialed member of the press.