With EA Sports releasing NHL 15 tomorrow morning, fans of the franchise will be lining up to get a copy and hardcore gamers will be launching Be A GM mode by night's end.
Even if you don't play video games, everybody likes to play armchair GM from the comfort of their couch. I mean, who doesn't have their own ideas on how to make their favourite team bigger, stronger, faster — better?
You'd make improvements through trades, free-agent signings, perhaps fire the coach or promote a top prospect. So many options, where to start?
Well, with training camp now just a week away, why not extend a handful of invites to still available unrestricted free agents?
If they accept, you're getting a free audition and a first-hand look at how these leftovers could fit into your lineup.
Worst-case scenario, you're training camp becomes a little more competitive. They come in and push your potential rookies or prior signings for playing time and force them to earn their roster spots. If the invites aren't worth inking, you cut them loose and carry on as planned.
Best-case scenario, one of them exceeds expectations and becomes that missing link or the perfect piece to your puzzle.
By my count, based on CapGeek.com's UFA Finder, there are roughly 30 forwards, 20 defencemen and 5 goaltenders worth consideration for invitations. The vast majority are veteran types on the down side of their careers, but most of them were quite accomplished players in their prime, so giving them a look-see really couldn't hurt.
Examining that list and factoring in your favourite team's needs, which 5 free agents would you invite to training camp?
There's no shortage of options, especially for an unbiased wannabe general manager, but I'll tackle this challenge for my childhood team, the Edmonton Oilers.
Here goes nothing . . .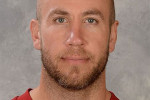 1) Derek Morris, D — He's an Edmonton boy, has decent size and plays a good all-around game with decent offensive instincts. He just turned 36 and has played more than 1,100 career games as a former first-round pick back in 1996. He had 5 goals and 17 points in 63 games last season with his longtime club, the Phoenix Coyotes, which pro-rates to 22 points over 82 games. That's right around his career average and he hasn't really been injury-prone over the years. If he's interested in coming home, I'd give him that chance to attend training camp. Edmonton's defence is much improved but still not a strength by any stretch of the imagination. Jeff Petry is a pending UFA next summer and could be trade bait for that elusive second-line centre if a guy like Morris proved capable of playing a depth role. Keith Aulie is currently penciled in as the No. 7 guy, but Morris would certainly give him a run for his money as a more experienced option.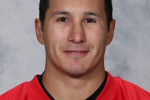 2) Jordin Tootoo, F —  I've always been a fan of his, and this is my team for the moment, so he's getting an invite. His case is helped by the fact that resident tough-guy Luke Gazdic is still recovering from shoulder surgery and won't be ready to start the season. That said, Gazdic's roster spot was far from secure as there will be plenty of healthy competition for the fourth-line right-winger role alongside Boyd Gordon and Matt Hendricks. The four frontrunners with Gazdic sidelined are youngsters Anton Lander and Tyler Pitlick, oft-injured but still intriguing Jesse Joensuu, plus another sparkplug in Steve Pinizzotto. The latter is most comparable to Tootoo and a bit bigger, but Tootoo's size, at only 5-foot-9, has never held him back before. He's only 31 so there's lots of hockey left in Tootoo and he'll be extra motivated having spent most of last season in the minors after getting sent down and ultimately bought out by Detroit. He had some substance-abuse issues in recent years, but it sounds like he's dealt with those demons. He's always been touted as a great teammate, so I wouldn't hesitate to bring him into the fold for a trial run.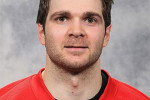 3) Carlo Colaiacovo, D — He's a little different than Morris in that he's more of a puck-mover but he also has a history of injuries, including concussions, which could be a bit of a red flag. He's high-risk, high-reward as a signing, but there's no real risk associated with a tryout. He's also 31, has played more than 400 career games and was another former first-rounder from 2001. He's similar in size to Morris and a better skater but not as good defensively or as physical. I liked him a lot in his younger years with Toronto and I'd still roll the dice on him as far as an invite goes.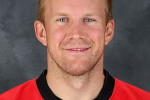 4) Mike Komisarek, D — He's a monster of a man, listed at 6-foot-4 and 243 pounds, and he has a bit of a mean streak to him, something the Oilers are lacking on defence. I say "a bit" because he's been inconsistent in using his size and strength as an intimidation factor. The concern here is his foot speed and whether the game has passed him by. He's only 32 and is, you guessed it, a former top-10 pick from 2001. That trend wasn't planned, I promise. He's played close to 600 games counting playoffs but only got into 32 last season in a one-and-done stint with Carolina. The Hurricanes don't have the deepest of defence corps, so the fact he couldn't stick with them makes for buyer beware. But we aren't buying, just window-shopping of sorts, so I'll take a closer look at Komisarek in training camp if he's willing to come to Western Canada.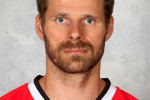 5) Michal Handzus, F — The second-line centre spot is a glaring hole that is up for grabs. Handzus couldn't handle that responsibility on a Stanley Cup-contending roster in Chicago, but Edmonton isn't Chicago and the Oilers would be wise to kick the tires on this 37-year-old with more than 1,100 games of NHL experience. Handzus has produced career highs of 25 goals and 58 points, but both those totals came more than a decade ago. Nevertheless, desperate times call for desperate measures, and beggars can't be choosers. It's slim pickings for available pivots and my preference would have been to invite Andrei Loktionov, a 24-year-old Russian who played some junior with Edmonton's leading scorer Taylor Hall on the Windsor Spitfires. Sadly, Loktionov is also rehabbing from off-season shoulder surgery and won't be ready to attend any training camps.
Honourable Mentions
Paul Bissonnette, F — I was torn between him and Tootoo, having recently made a strong case for Bissonnette as a valuable off-ice asset, but I decided to go with my gut feeling in favour of Tootoo. I do think Bissonnette could potentially work well with Gordon and Hendricks and there's some familiarity with Gordon from Phoenix, so I bounced this idea around for quite a while before going in a different direction. I might wake up tomorrow back on the BizNasty bandwagon, but for the time being I'll let the 29-year-old entrepreneur explore other opportunities.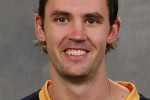 Jamie McBain, D — Considered inviting the 26-year-old, but figured the 25-year-old Aulie was a better fit under contract and therefore deemed McBain redundant. They are polar opposites, with McBain an offensive catalyst and Aulie a stay-at-home bruiser, but the Oilers already have Justin Schultz in that role and Aulie will serve his purpose as a youngish press-box guy. I would only displace Aulie for a true veteran upgrade.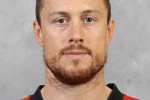 Joe Corvo, D — I don't know what the deal is with this guy. He's pretty big and has a booming shot, but he can't seem to secure permanent employment anywhere despite having more than 750 NHL games on his resume. Something isn't right there, and he's already 37, so I ended up taking a pass on him.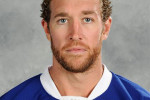 Ryan Malone, F — If the Oilers hadn't significantly improved their depth on the wings by trading for Teddy Purcell and signing Benoit Pouliot, two former teammates of Malone's in Tampa, I would have been all over him. He's 6-foot-4, physical and has six 20-plus-goal seasons under his belt at 34 years old. He's not washed up, but his run-in with the law over a cocaine possession has probably scared off several suitors. That wasn't a deciding factor for me, but I just couldn't see him having any interest in accepting an invite to battle for a fourth-line spot in Edmonton of all places.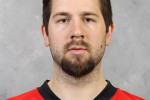 Matt Kassian, F — He's basically Gazdic 2.0, an up-and-coming face-puncher that can play a little bit but not a lot. If the Oilers wanted a guy to replicate that role and stick up for the kids from the opening faceoff this season, then Kassian would be a strong candidate. But I would prefer to go with a guy who can take a regular shift and keep up with Gordon and Hendricks in Gazdic's absence. Gazdic will be back soon enough to take care of any rough stuff and he's proving to be among the best in the business in that department. Kassian will turn 28 next month, so I'm sure he'll end up as an enforcer for somebody, but it wouldn't be my Oilers.
Noticeably Absent
There are a few other guys likely on the radar for fellow Edmonton enthusiasts, but I personally wouldn't touch them with a 10-foot pole at this point.
Those being Dustin Penner and the Whitneys, Ryan or Ray. All three have a history with the Oilers and it wasn't all roses and sunshine during their time in the City of Champions. They didn't exactly leave on good terms or have happy endings.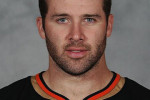 Penner can still play, but his off-ice training has never been a strongpoint. He somehow hurt himself eating pancakes, and sophomore coach Dallas Eakins doesn't even allow the media to eat doughnuts in his presence. Eakins demands a commitment to conditioning, as does captain Andrew Ference, so Penner simply wouldn't survive with the Oilers. They would chew him up and spit him out.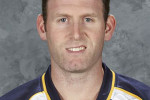 Ryan Whitney has a wonky ankle from a freak injury that occurred while playing for Edmonton. He's nowhere near the same player that once potted 59 points with Pittsburgh, nor the player that had 27 points in just 35 games with the Oilers in 2010-11. At 31, he's probably done. Or done in Edmonton anyway, as the Oilers best avoid this one-legged band-aid. This coming from a big Ryan Whitney tire-pumper back when he had two working limbs, but those days appear to be long gone now.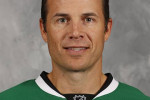 Ray Whitney, affectionately known as the stick boy that got away (and went on to score more than 1,000 career points), is more than likely going to hang them up this fall. He didn't do much in Dallas last season as a 41-year-old and there just aren't many top-six winger positions available around the league. Edmonton definitely doesn't have any openings for that type of player, so his swan song would have to come elsewhere. Retirement seems a much more likely scenario, in my opinion.
The Oilers are also pretty confident in their recently acquired goaltending tandem of Ben Scrivens and Viktor Fasth, so it was pointless to invite any of Martin Brodeur, Tim Thomas, Ilya Bryzgalov, Tomas Vokoun or Nikolai Khabibulin. Fasth has battled groin injuries in recent seasons, so if he was to get hurt again, then all of those guys, preferably in that order, would be options. Bryzgalov and Khabibulin have played for the Oilers before, so it's possible they would welcome a return if the other three couldn't be enticed to Edmonton.
It's Your Turn . . . Ready, Set, Go!
That's enough from me and the Oilers. Feel free to fire up Be A GM mode for your favourite team and tell us your master plan — preferably just your 5 free-agent invites — in the comments.
Before you get started, the only rule is to stay clear of those already committed to other training-camp tryouts. The notables include:
Scott Gomez, Tomas Kaberle and Ryan Carter to New Jersey.
Ville Leino and Simon Gagne to Boston.
Sheldon Brookbank and Raphael Diaz to Calgary.
Daniel Alfredsson to Detroit.
Daniel Carcillo to Pittsburgh.
Darroll Powe to Philadelphia.
Drayson Bowman to Montreal.
Shane O'Brien to Florida.
Jeff Deslauriers to Los Angeles.
That's all, good luck!
Larry Fisher is a sports reporter for The Daily Courier in Kelowna, British Columbia, Canada. Follow him on Twitter: @LarryFisher_KDC.