The NHL is a young man's game, and the rookies were alive and well in 2016-17.
The Toronto Maple Leafs saw a handful of their rookies grab most of the attention throughout the year. Auston Matthews scored 40 goals and led the league in even-strength goals as a 18-year-old. Mitch Marner looks like a young Patrick Kane and William Nylander excelled as a power play specialist.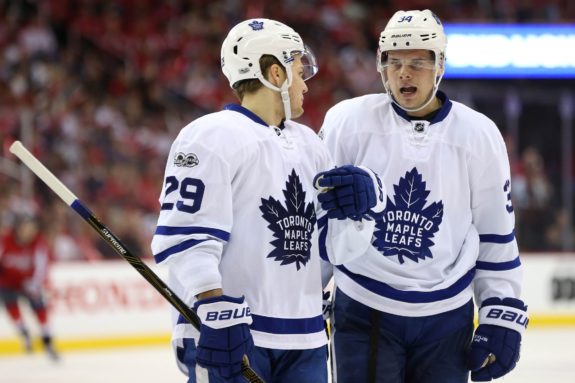 In the Western Conference, Patrik Laine stole all the attention with highlight reel goals that reminded you of Alex Ovechkin. Other rookie sensations such as Matt Murray and Zach Werenski also stole headlines.
Despite being the only division to not have a nominee for Calder of the year, there were some good rookie performances in the Pacific Division. Here's a look at the best rookie from each team in the division. Rankings are based on the least to most impactful rookie performances.
Los Angeles Kings – Derek Forbort
The Kings have invested time and assets into Derek Forbort, so it was promising for them to see the 25-year-old defender play in all 82 games this season. In 2010, the Los Angeles Kings traded up to snag Forbort in the draft. The two picks they traded away turned into Nick Bjugstad and Jason Zucker.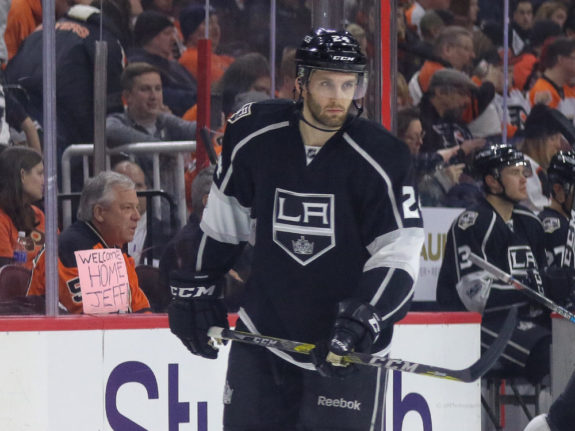 Picking him 15th seems like a stretch in hindsight, but at least he's contributing to the Kings' roster. His 52.8% goals-for percentage at even-strength trailed only Drew Doughty for regulars on the Kings defence. Forbot also averaged more than 20 minutes per game, asserting himself as a top-four member on the Kings defence.
Anaheim Ducks – Ondrej Kase
The Anaheim Ducks have found a late round gem with Ondrej Kase. The Czech winger was drafted in the seventh round, 205th overall in 2014. After playing 39 AHL games between last season and this one, Kase earned a call-up to the Ducks.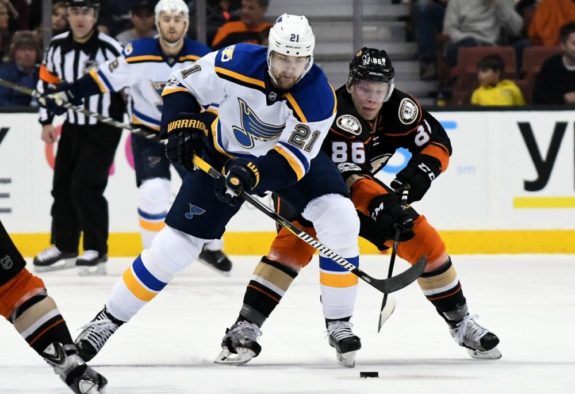 His defensive responsibility in a bottom-six role allowed him to stick in the NHL for the rest of the season. He was on the ice for the lowest Corsi attempts against per 60 minutes at even-strength among Ducks forwards. His Corsi percentage was best among Ducks forwards aside from Andrew Cogliano. He has an offensive skill set that's yet to be unhinged, so there could be a bright future for the 21-year-old.
San Jose Sharks – Kevin LaBanc
Kevin Labanc was another late round pick in 2014, going in the sixth round at 171st overall. Labanc enjoyed a stellar final season in junior, putting up 153 points in 80 regular season and playoff games combined for the Barrie Colts.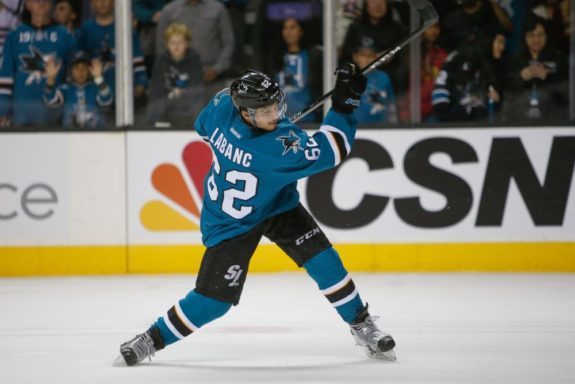 It didn't take long for him to make an impression this season. He scored at a point-per-game pace in 19 AHL games before earning a call-up in November. His 20 points in 55 games showed promise that he can step into a larger role next season, especially if Joe Thornton and Patrick Marleau don't return to San Jose.
Edmonton Oilers – Matt Benning
After finishing up his collegiate career with Northeastern University, Matt Benning signed as a free agent with the Edmonton Oilers on August 27th. He didn't even crack the top ten defenders on the Oilers depth chart before training camp, but somehow he effectively logged 62 games in an Oilers jersey.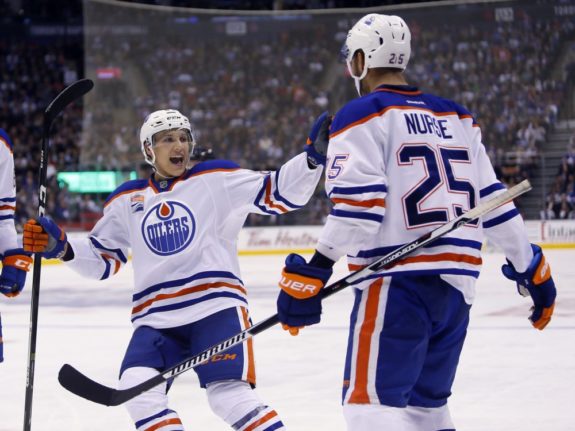 You could argue that Benning was one of the best Oilers' defencemen all season long. His 55.3% Corsi at even-strength was best on the entire team. He had the third-best expected goals for percentage on the team, and best among all Oilers defencemen.
Vancouver Canucks – Troy Stecher
"Stechermania" was one of the only good news stories for the Canucks this season. The young defenceman made a similar jump compared to the Oilers' Benning, although there was more hype around him heading into training camp. After signing with the Canucks and standing out during the annual Canucks development camps in July, it was clear that Troy Stecher was going to make an impact.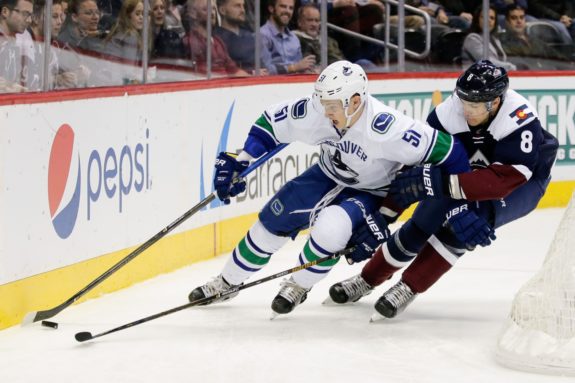 Despite being sent down during the preseason, he was clearly one of the Canucks best six defenceman. It wasn't long before Stecher earned a recall, and he went on to register 24 points in 71 games. Stecher finished fifth in points from rookie defencemen. In the Pacific division, he was third in the rookie scoring race.
Arizona Coyotes – Christian Dvorak
It was another dismal year in Arizona, but at least another rookie came to provide hope for the future.
Christian Dvorak played a prominent role in the desert, scoring 15 goals and putting up 33 points in his rookie season. He was tied for the team lead with 13 even-strength goals Radim Vrbata, despite played almost 100 minutes less at even-strength.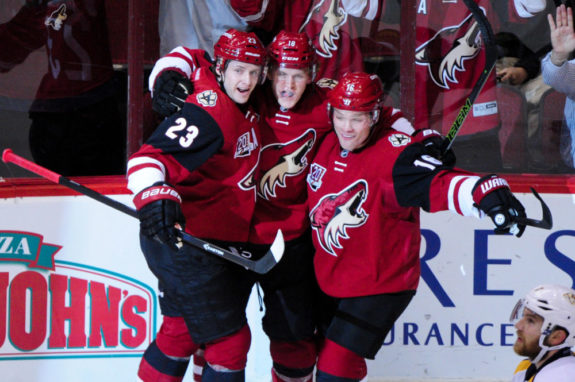 One thing Dvorak needs to do is shoot the puck more. His 17% shooting percentage is likely unsustainable, so the young forward will need to find a way to get the puck to the net more next season.
Calgary Flames – Matthew Tkachuk
Matthew Tkachuk was by far the best rookie to suit up in the Pacific division this season. His 48 points was best among all rookies in the Pacific Division, and sixth overall in the NHL. His line with Mikael Backlund and Michael Frolik was arguably the Calgary Flames most effective line all season.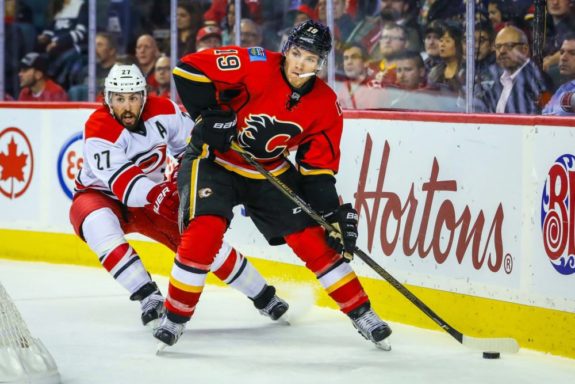 The fact that he wasn't nominated for the Calder Trophy was a testament to how strong the NHL rookie class was this season. Tkachuk balanced out his scoring with grit and the ability to be a thorn in the opposition's side. He used his speed and tenacity to draw 24 penalties this season, which was fifth-best in the league.
Tkachuk fell to the Flames at sixth overall this season, after the Canucks' passed on him by drafting Olli Juolevi. He made more of an impact as an 18-year-old than most expected, and expectations will be high next season as the Flames look to make another playoff push.