There are 70 games left in the regular season for the Columbus Blue Jackets.  Let me repeat.  There are 70 games left in the regular season for the Columbus Blue Jackets.  In spite of how bad the team has played during this losing streak, knowing that there is 85% of the season left should give you comfort.  Need more examples of why better days are coming for the Blue Jackets?  Good, I'm glad you asked.
It is easy to think that the season could be lost for Columbus.  They are currently ranked 29th in the NHL in the standings.  Only Buffalo, who is 1 point behind, has a worse record.  So if Buffalo wins their next game, the Blue Jackets will find themselves at the bottom of the NHL standings.  Given the amount of optimism that was surrounding the team coming into the season, nobody would have thought that this would even be a possibility.  And yet, when you take a close look at everything that is going on, I'm still feeling good about this team.  Just because the team has had a bad 6 game stretch, doesn't mean that all is lost.  Think of the stock market for a minute.  If you evaluate the market on an hourly or daily basis, you will see many ups and downs.  However, when you look at the market on a year by year basis, it gives a much better indication of performance as a whole.  The Blue Jackets can be looked at in a similar fashion.  Things tend to even out over the long term.  There actually are encouraging signs hidden within this losing streak that point to a major Blue Jackets upswing.  Lets look at those now.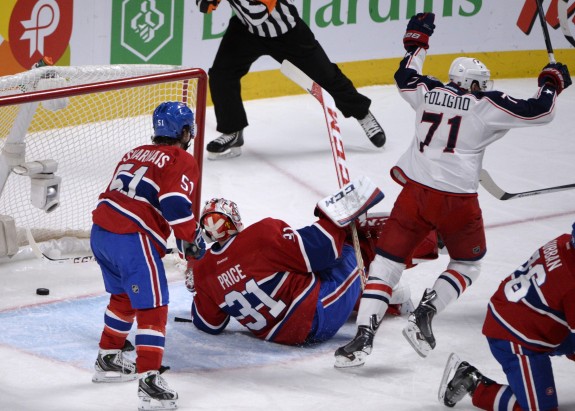 Starters Returning From Injury
Let's take a second to rehash who is currently out of the Blue Jackets lineup.  Those players are Artem Anisimov, Brandon Dubinsky, Mark Letestu, Ryan Murray, James Wisniewski, Cody Goloubef, and Sergei Bobrovsky, while others have been in and out of the lineup.  Ok, so this list includes 3 centers, arguably their 2 best defensemen, and a Vezina winning goalie?  You are kidding yourself if you don't think injuries have had a major impact thus far.  The issue in recent play extends to who has replaced these players.  But again, these players will be back soon.  There will be a large hill to climb.  But at least they will have a fuller lineup once these players return.
3 Blue Jackets Stand Out
Talk about 3 players who are doing everything they can and then some to keep this ship afloat until reinforcements return.  Nick Foligno, Ryan Johansen, and Scott Hartnell by far and away have been the best players for the Blue Jackets early in this season.  Foligno and Johansen are each in the top 20 overall in NHL scoring, while Scott Hartnell is near the top 10 in assists.  They have been doing this while the Blue Jackets haven't had a full roster.  Imagine for a second when the 3 centers and 2 defensemen do come back.  They are each going to have nice seasons.  We have not yet seen the full value of the Scott Hartnell acquisition yet.  There is just too much good happening for me to worry about this season being lost.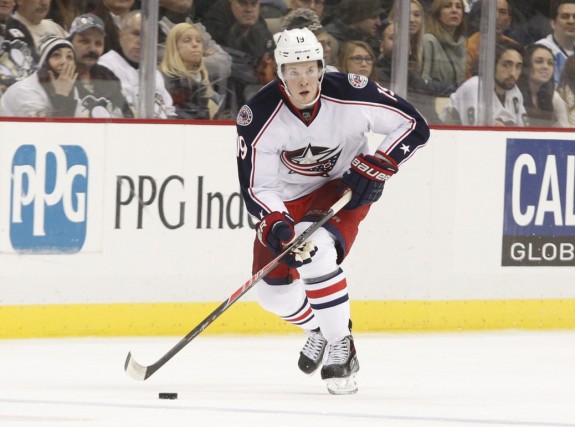 Last Year's Start Was Worse
The Blue Jackets have been known to be slow starters.  This year is no exception.  But their record last year was worse before things started to turn around for them.  They were 5-10-0 after 15 games and 4 games under .500 as late as November 30th.  They were able to get it turned around then.  They should have no problem being able to turn it around now.  This team went into San Jose, normally a tough place for any road team to play, and got 2 points.  In spite of the losing streak, this year has had some nice moments.
It is way to early to judge anything here.  The Blue Jackets have not yet fielded a full roster in any game to this point.  Let the process go through its course, and let's see where the team is at in January and February.  If the team is still struggling then, maybe you start to worry some.  But it's not even Thanksgiving yet.  For once, time is on the side of the Columbus Blue Jackets.  Patience, not panic, that should be the way the Blue Jackets should be viewed right now.