The 2023 NHL Draft Lottery on May 8 will be a huge moment for the Chicago Blackhawks. Everything they have gone through as a team, from not making the playoffs for six years (excluding the Edmonton playoff bubble in 2020) to severely dismantling the roster this year to deliberately giving themselves the best chance at landing Connor Bedard first overall, all leads to this moment. But the lottery presents its challenges. Chicago finished third-worst in the NHL this season and has the best odds of selecting fourth or fifth overall (69.5%) – they can't pick any lower than fifth. However, the odds don't mean much, as anything can happen; in 2019, they finished 12th-worst and ended up winning the third overall pick (Kirby Dach), even though they had only an 8.2% chance of landing a top-three pick.
Even if the Blackhawks miss out on a top-three pick, will it be as bad as it seems?
Blackhawks Need the Top Draft Pick
The 2023 Draft class is unlike any other. Between Connor Bedard, Adam Fantilli, and Matvei Michkov, the draft is loaded with generational talent. As bad as the team has been in the past, their draft spots have not been favorable. Besides the third overall pick in 2019, the Blackhawks have primarily landed between eighth and 30th in the first round. It's why management was keen to make the "tank" happen.
The Blackhawks have drafted their top picks well in the past, with Ryan Hartman, Teuvo Teravainen, and Kevin Hayes, but none of them are currently on the team, and after the departures of Jonathan Toews and Patrick Kane, they no longer have star power. However, they have promising prospects like Kevin Korchinski, Frank Nazar, and Lukas Reichel, but their NHL ceilings are still uncertain.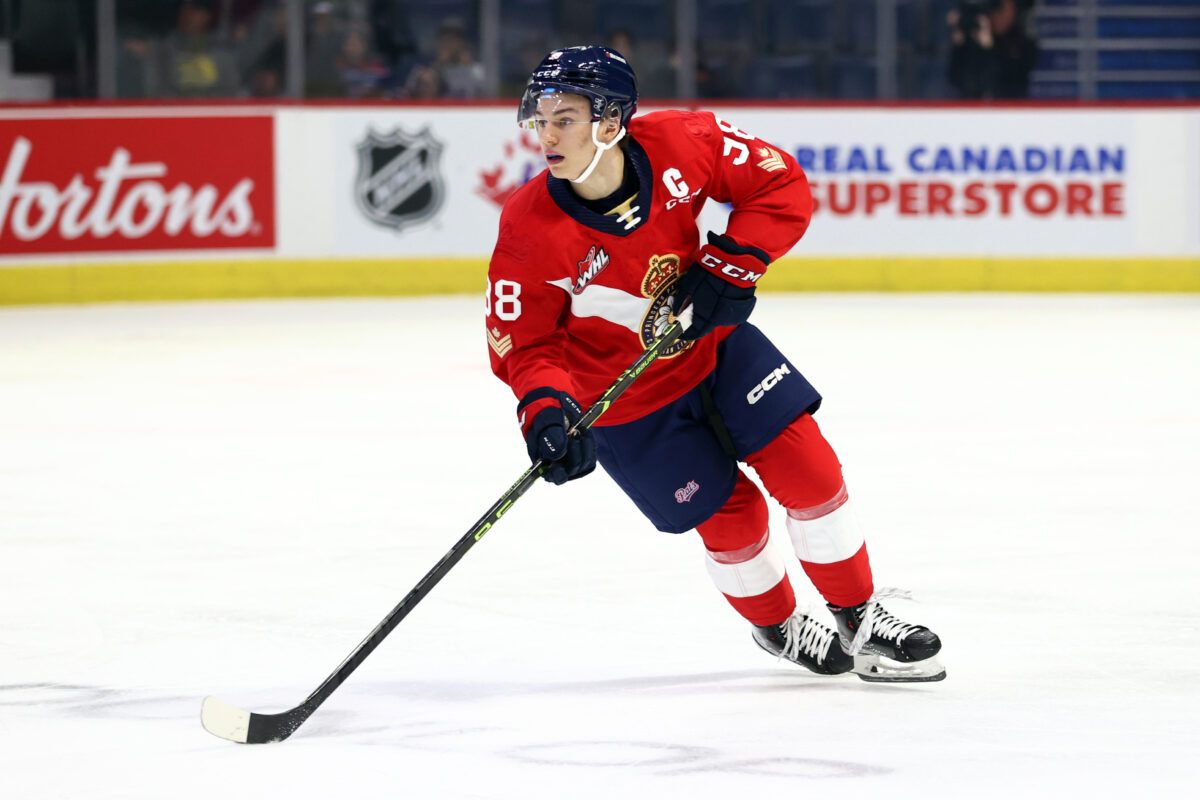 Players like Bedard and Fantilli perfectly fit the "star power" needs. Either one will be an immediate face of a franchise, and it will be easier for Chicago to build a new Stanley Cup contender once they know who they are building around.
The Blackhawks don't have a glorified history with top-three draft picks. Patrick Kane remains the team's only first-overall pick. They have picked second overall once and third overall six times. Landing in the top three could add to that tradition, as most of their top-three picks have signaled the team's turning point to greatness. (Jonathan Toews, Eddie Olczyk, Denis Savard). If the Blackhawks want sustained success, getting a top draft pick is likely their best chance to do it.
If the Blackhawks Miss Out…
Here is where it gets tricky. The Blackhawks struggled enough to warrant a top draft pick, but management is not short-sighted, and they know they have to have a "Plan B" in case landing Bedard, Fantilli, or Michkov falls through. But the team will be okay no matter where they pick because they will land a fantastic player, regardless, and they have the means to make up for the void of a top-three pick, should it come to that. Does the team need Bedard of Fantilli? Desperately. Will it be devastating for the team and the fanbase to miss out? You bet. Will it set the team back another few years if they don't get them? Maybe.
Related: Fantilli's Chicago Steel Roots Paving the Way to NHL Stardom
The good news is that teams can find NHL talent in every draft round, some of whom become franchise-altering players. Mitch Marner (Toronto Maple Leafs) was selected fourth overall in 2015. Carey Price (Montreal Canadiens) was drafted fifth overall in 2005. Jason Roberston (Dallas Stars) was selected in the second round in 2017. Mark Stone (Vegas Golden Knights) was selected in the sixth round in 2010. The list goes on.
If the Blackhawks end up selecting fourth or fifth, there are still very good options. They could target Will Smith, who is on everyone's radar after being named MVP of the U18 World Championship. He scored 20 points in seven games for Team USA. They might also consider Zach Benson, who has been praised for his strong two-way play and has 98 points in 60 games for the Winnipeg Ice of the Western Hockey League (WHL), or Leo Carlsson, who has always been projected to go fourth overall. He notched 17 points in 15 games for Team Sweden at the U20 International Junior Games.
They may not be considered "franchise-altering players" like Bedard of Fantilli now, but that is the beauty of the draft, as you never know what players will ultimately become at the NHL level.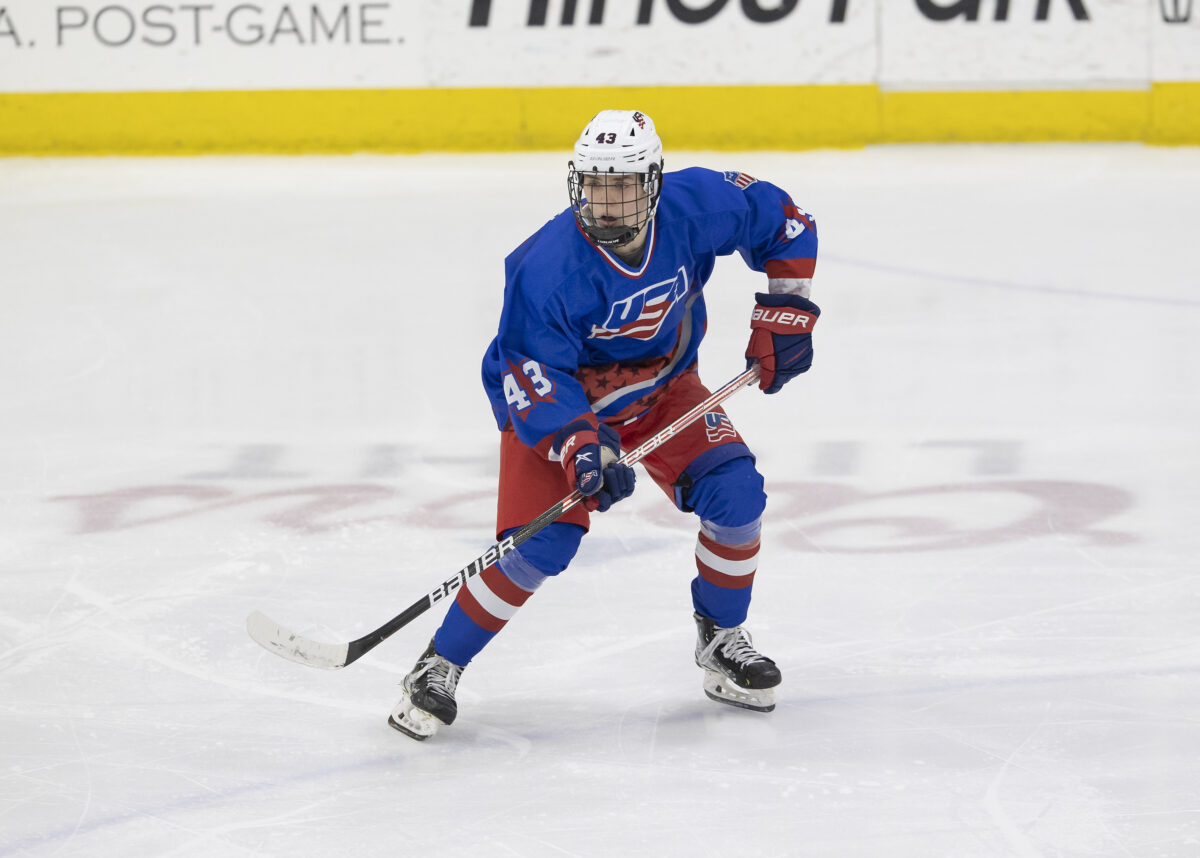 The Blackhawks will be disappointed if they don't land in the top three, but they can be proactive as they have something that most NHL teams don't have: draft capital, and lots of it. They have 19 picks in the first three rounds of the next three drafts. This year alone, they have eight picks in the first three rounds, so far. Last year, the Blackhawks went into the 2022 NHL Draft with zero first-round picks and left with three.
In the worst-case scenario, they can create trade packages to move to ideal spots in the draft. They also have the most cap space in the NHL ($41 million) going into next season, which puts them at an advantage to acquire some talent this summer. They can also remain competitive in pursuit of signing premiere free agents in 2024, such as Auston Matthews or Elias Pettersson to fill out the talent gaps. It might not be the avenue they want to take if they miss out on Bedard or Fantilli, but they have plenty of options.
Blackhawks Deserve Their Fate
Management did all they could to make the team as bad as possible, but when teams try too hard to fail or try too hard to be great, there is a chance it will backfire. Head coach Luke Richardson and the team made it clear they were not there to tank. They wanted to prove people wrong, and their play showed it all season by remaining competitive in most of their games. Now, they have to deal with the situation they've created for themselves.
Related: Guide to the 2023 NHL Draft Lottery
---
Latest News & Highlights
---
The Blackhawks tore the team to the ground this season, which was the right move and long overdue. Will it have been for nothing if they don't land the top pick? I don't think so. There is still a good chance they will get another shot at the lottery next season.
The Blackhawks created this mess of trying to bank on the draft lottery while failing to develop, draft, and acquire players to get them back into contention in recent years. Still, general manager Kyle Davidson must ensure the team drafts well and spends money wisely, no matter where they pick. It's not easy, but if they stick to that script, they should be fine in the long run. Also, if the Blackhawks want some hope to cling onto, the New Jersey Devils finished third-worst in the NHL in 2019 and won the draft lottery (Jack Hughes).
We'll see what the lottery balls have in store.
---
---