In today's NHL rumors rundown, what is being said about the Sam Bennett situation coming out of Toronto where the forward was only fined $5K for his crosscheck on Michael Bunting? What is Matthew Knies' status after being thrown to the ice by Bennett just minutes earlier? Meanwhile, where are the Philadelphia Flyers when it comes to their search for a President of Hockey Operations? Is Snoop Dogg really interested in purchasing the Ottawa Senators? Finally, where is David Krejci when it comes to his on-ice future?
Maple Leafs Lose Matthew Knies for Game 3 and 4
Update: As per Luke Fox, Matthew Knies diagnosed with a concussion. Out for games 3 and 4, per Keefe. "Unlikely" to return to the series.
---
---
Florida Panthers' forward Sam Bennett got away virtually consequence-free ($5K fine) from Thursday's game against the Maple Leafs. He crosschecked Michael Bunting twice and WWE-style slammed Matthew Knies (Bennett claims the two got caught up) down to the ice while behind the net. Knies did not return to the game after the first intermission and it's not clear about the winger's status moving forward.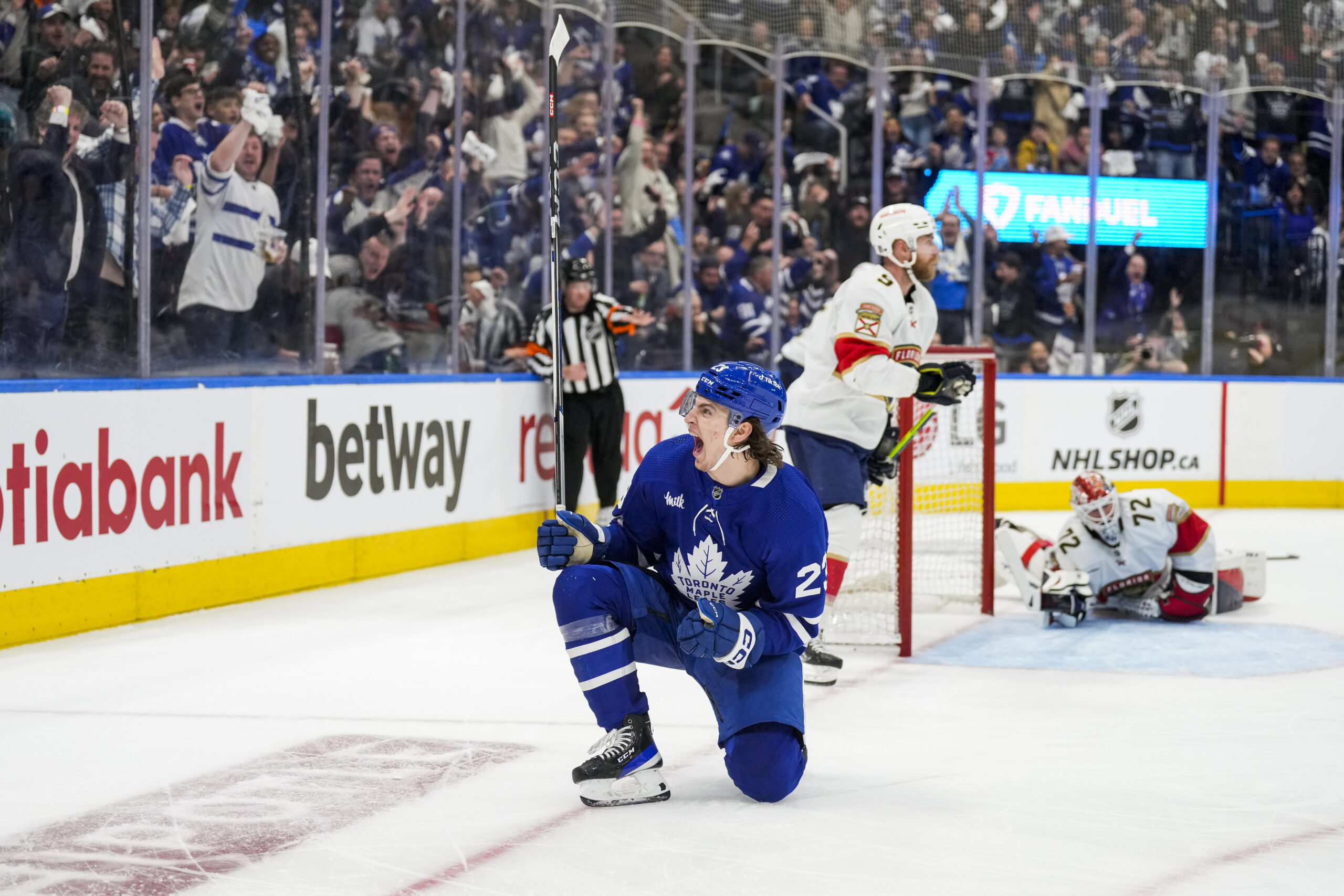 Sheldon Keefe said during the media conference after the game, "I am sure the cross-check on Bunting is eerily similar to the one we saw with Auston in the outdoor game." Matthews got two games for that in March 2022 when he hit Buffalo Sabres defenceman Rasmus Dahlin. "We know how that one worked out." The NHL DoPS didn't see it the same way.
Flyers Down to Last 3-5 Candidates
Elliotte Friedman noted on Friday's 32 Thoughts podcast that he's hearing the Philadelphia Flyers are down to the last three-to-five people as they search for a new President of Hockey Operations. Friedman noted that the big question surrounds whether the Flyers should hire a "hockey person" or let Daniel Briere handle that stuff and focus on hiring someone who can manage other items and remove responsibilities from Briere's plate.
---
Latest News & Highlights
---
Names he heard were Ed Olczyk and Doug Wilson if it's a non-hockey person and someone like Scott Mellanby could be a name to watch if they want an additional hockey person in the role. Cammi Granato's name was also brought up as a way to "modernize their front office."
Snoop Dogg Serious About Buying Senators
This past week, music icon Snoop Dogg was making the media rounds and discussing the fact he's joined the Neko Sparks Group to purchase the Ottawa Senators. The rapper, movie star, and entrepreneur has confirmed his interest in the team and says he wants to bring more awareness to people that "kids who look like me" can play the game. He said the opportunity came up to be a part of the ownership and the plan is to build a Snoop Youth Hockey League to help kids get into sport.
Related: 7 Cool Things About Mitch Marner
Friedman said there was likely to be a public statement from The Remington Group about their interest in the Senators. The plan might be to hold back on that now to make sure this buying process quiets down a little.
Krejci To Make a Decision in the Next Couple of Weeks
Shawn Hutcheon is reporting that Bruins' pending UFA forward David Krejci said that he hopes to have a decision made regarding his on-ice future in the next two or three weeks. There's talk he might retire next season and his decision could be attached to what Patrice Bergeron decides to do.
The one thing that he did note was that his plan would be to play in Boston or not at all. If he retires from the NHL, he doesn't plan on playing anywhere else. Krejci said, "There's lots to think about. I'm gonna go home soon, talk to my family but definitely gonna make a decision soon…I want to get away because everything is really raw right now. I don't want to make any decision that I'm gonna regret."
Krejci added, "Now it's either come back or be done. If I come back, then yeah it would be NHL. I did what I did last year and I'm happy I did that. No regrets. But I closed the door so I will make a decision soon. It would be NHL. Obviously, be the Bruins."