This Monday night our Chicago Blackhawks crew will get together for another episode of Blackhawks Banter presented by The Hockey Writers Live. However, before we get together for our weekly virtual hangout, our team of Brooke LoFurno, Gail Kauchak, Greg Boysen, and Shaun Filippelli and discussed a couple of topics like the World Junior Championship, the Blackhawks' power play and a holiday wish.
Is it Safe Enough for the WJC?
There has been a lot of unsettling news coming out of the World Junior Championship. Team Canada had to quarantine for two weeks after an outbreak of positive COVID-19 tests. They are far from the only team that is dealing with the virus as the numbers are surging around the globe. Three different Blackhawks prospects have tested positive in Drew Commesso (USA), Lukas Reichel (Germany) and Alex Vlasic (USA).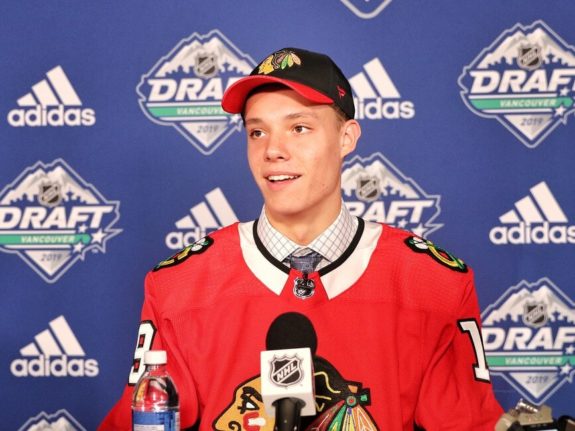 Even the province of Alberta, where the tournament is scheduled to be held, is enforcing stricter guidelines that may not even allow the games to be played. At this point, is it worth trying to go through with the tournament while continuing to put the players and team staffs at risk or does it make sense to postpone it until the spring?
Brooke
I think it would be best to postpone it. Knowing that there are positive cases on different teams means that there is already an outbreak in place. That alone causes a pause, so it's not worth it. Push it back until they can create a safe environment for all involved.
Gail
Let's face it, we all just want hockey back so bad! And the World Juniors is such a fun tournament at such a lovely time of year, right around the holidays. Young prospects and future NHL stars get to showcase their talent to the world, along with the honor of representing their country.
It's a big deal for the players, the fans, and coaches; for everyone involved. Especially this year, when a world-wide pandemic has kept us all cooped up and deprived us of so many things we used to take for granted. All these young kids are chomping at the bit to play. Even the ones who have gotten sick are probably holding out hope they can still be involved.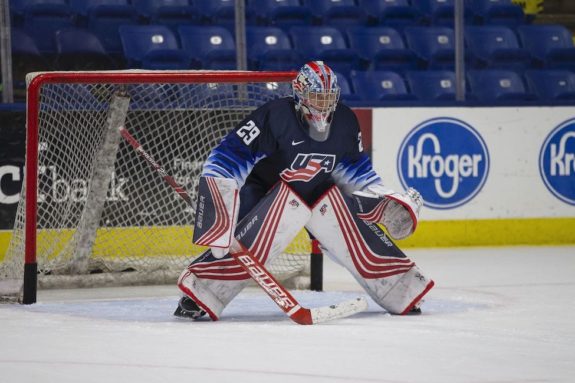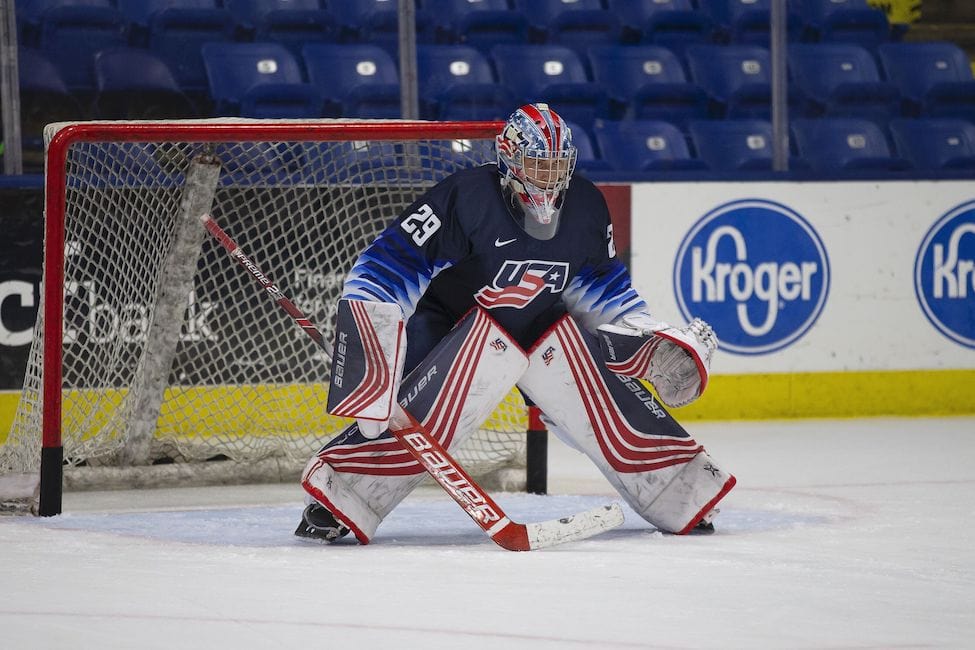 But the voice of reason should take over at some point. The health and safety of everyone have to take precedence over our entertainment wishes. Postponement is definitely something the powers-that-be should be considering. We all might have to suck it up just a little bit longer in order to get back to some sense of normalcy sooner rather than later.
Greg
I love the WJC. I look forward to it every year and probably more this year than ever. Having hockey on all day long during the week between Christmas and New Year's is always a treat. However, with that being said, I feel this tournament should be postponed. We are in the middle of a global pandemic that is surging and to have teams and staffs travel from all around the globe is just irresponsible.
Also, we still have no idea what the long-term effects of COVID-19 are for those who recover from it. Ottawa Senators prospect Ridly Greig recently shared some of his dealings with the virus and how hard it is to get back into playing shape. It is a very scary situation.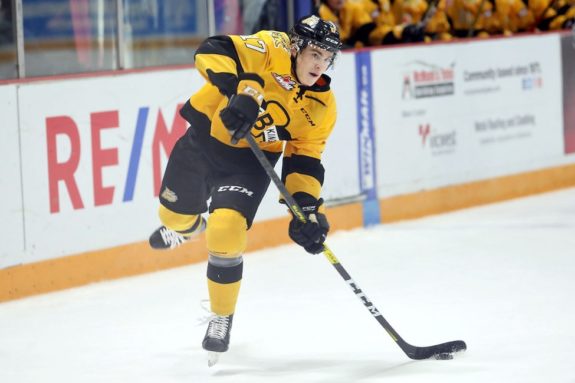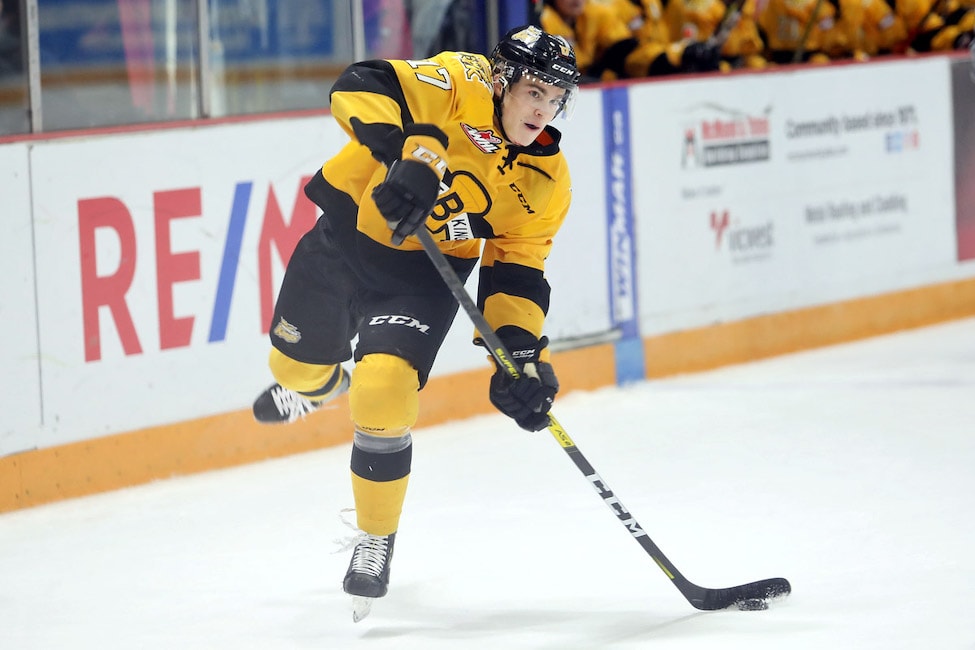 There is no reason why the WJC cannot be pushed back until June or July. Hopefully, by then vaccines are doing their job and there is more control worldwide. This will not only allow for each country to field their best team but do so in a much safer environment. It just isn't worth it at this time.
Shaun
I want to start by saying that I support all of us doing our part, individually and collectively, to help keep ourselves and each other safe. That is my priority focus and I wish it were shared amongst all.
When the NHL announced their Return to Play Plan, I was skeptical. Again, health comes first in my mind. With that said, they coordinated it effectively and everything went to plan. The bubble worked and kudos to them for that. Beyond hockey being played again, the reports outlining their testing measures and no positives were what satisfied me the most. That was the biggest win of all.
When it comes to the World Juniors, this plan sounded good in theory as we all saw it work for the NHL. So, why couldn't that be replicated? However, we now have people gathering from all parts of the world, amidst spikes in cases and a disconnect on what is and is not permitted in any respective surrounding. Let alone a lack of alignment with public compliance. As individuals who are part of this tournament are now being affected, it's hard to not assume there are or will be more.
Health comes before hockey and this needs to be shut down and revisited at a later date when that priority can be upheld. While many will say these young athletes will be fine, it's not only about them but those that will be in danger as a result. That can't be ignored. I wish nothing but a speedy recovery for anyone impacted. Hockey can wait.
Top Power-Play Unit
In last week's episode of Blackhawks Banter, we discussed who we would have to start the season on the team's "top line." This week, I'd like us all to step back behind the Blackhawks' bench and come up with the five players you'd employ on the first power-play unit. We just listed our selections and will save our reasons and debates for Monday's broadcast.
Brooke
Kirby Dach – Jonathan Toews – Patrick Kane
Dominik Kubalik – Connor Murphy
Gail
Dach – Toews – Kane
Kubalik – Adam Boqvist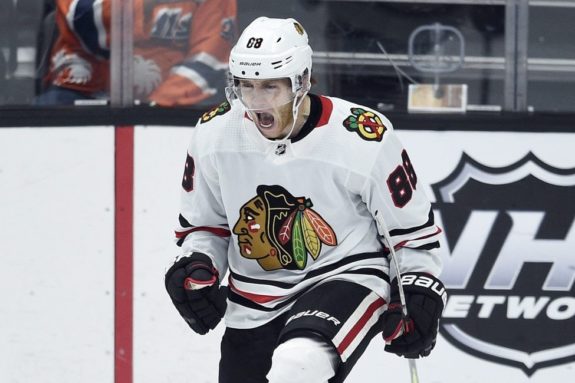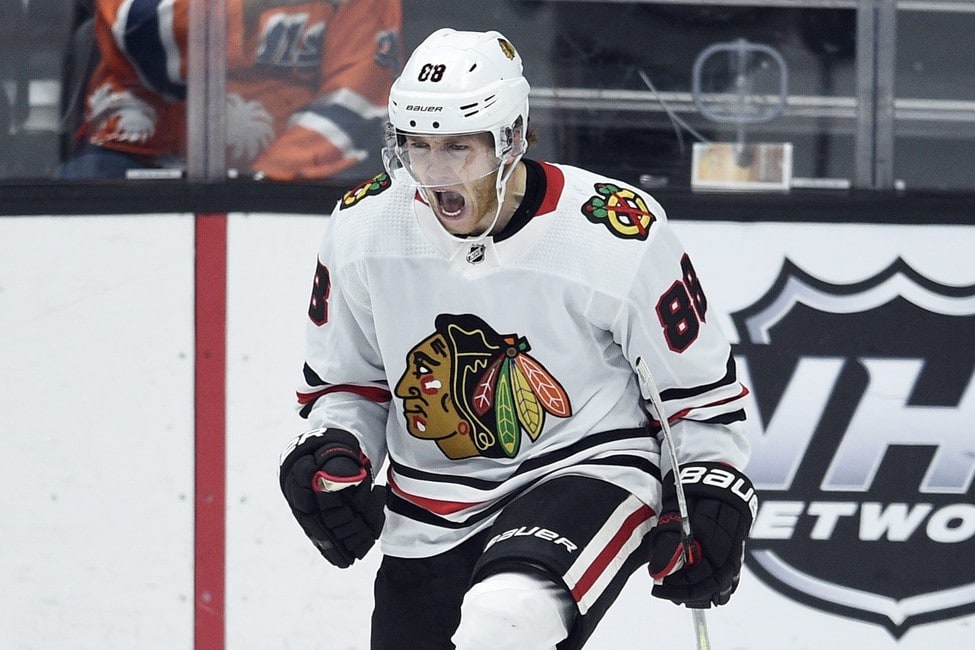 Greg
Dach – Toews – Kane
Alex DeBrincat – Boqvist
Shaun
DeBrincat – Toews – Kane
Dach – Nikita Zadorov
Our Holiday Wishes
Finally, since it is the holiday season and most of us are trying to figure out the perfect gift for our loved ones, as a Blackhawks fan, what is your biggest holiday wish for the 2020-21 season?
Brooke
My biggest wish is that this team plays to its potential with everyone coming back healthy and strong- the best recipe for success!
Gail
I'd like to see DeBrincat have a bounce-back season. He had such a great rookie campaign and sophomore season. Last year he was doing so many things right, but the puck just wasn't going in for him. Gosh, bless him, he would not let himself get too discouraged. Sure, he was frustrated. But he stuck to his game and kept plugging away at doing the right things.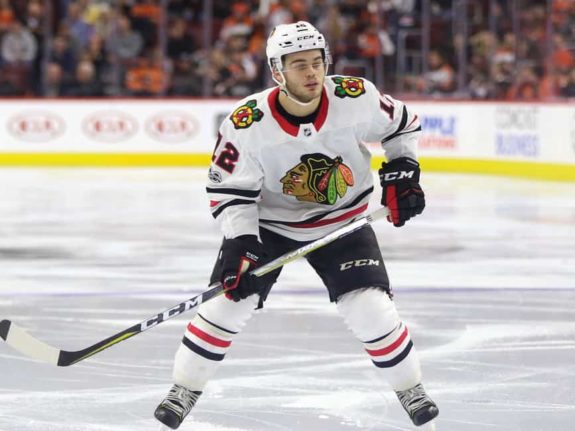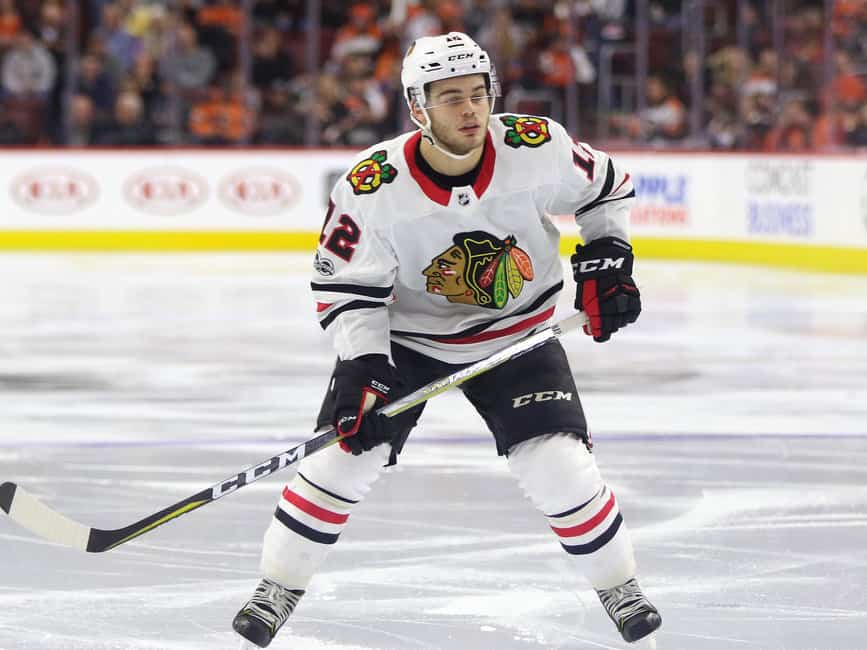 DeBrincat deserves to have the hockey gods smile down on him again. Speaking from a more analytical viewpoint, things should balance out if he continues as he has been. Plus, if DeBrincat finds more success that will only spell good things for the rest of the team.
And then they can make the playoffs! Oh sorry, I guess that's two wishes.
Greg
My biggest wish for the upcoming Blackhawks season is to be able to go to a game. Whether it is covering it for The Hockey Writers or attending as a fan, being able to watch a game at the United Center would be amazing.
This would be huge on so many levels. It means collectively we have turned a corner in this pandemic and starting to get back to whatever the new normal is going to be. There are so many social events and life experiences that are taken for granted that have dearly missed during the last nine months. Everyone will feel better when we can get back together as a large group and cheer on our favorite team.
Shaun
One of the things I enjoy most about this organization is that they always appear ready to battle and compete. Even if the odds are stacked against them, fans get to watch passionate players put it all out there and that keeps things exciting and fun. This is a sport, after all, so entertainment value is a fairly important factor.
I just want to see this team come together and maintain their drive. There's been an obvious disconnect throughout the organization, perhaps their stars aren't thrilled to be there at the moment, and change is already occurring within the roster.
My wish is that once the offseason dust has settled, and everyone has a clear vision of collectively progressing together, that they all just get out there and have fun again. That they'll develop into a better squad, find new ways to score, enjoy some unexpectedly amazing saves, and even upset some stronger clubs along the way. I just want them to represent the Blackhawks franchise I know and love, so we are justified in cheering them through their struggles.
Don't forget to join us on Monday night at 7 pm CT to catch the gang discuss these three topics and more, including division alignments and a fun look back at one of our favorite players. If you missed last week's episode, check it below. Be sure you are subscribed to our YouTube channel and like our Facebook page so never miss any of live broadcasts from The Hockey Writers team.
---