The Chicago Blackhawks have some decisions still to make before the offseason is over and we hit the 2020-21 season. With $5,213,687 left for the team to spend, they have enough money to bring Dylan Strome back. But there's still moves to be made.
Is Andrew Shaw Still Worth His Contract?
The days of Andrew Shaw in the NHL could be numbered, as he has suffered multiple concussions, which have kept him out of action. In 2019-20, Shaw suffered a concussion 26 games in, which ended his entire season.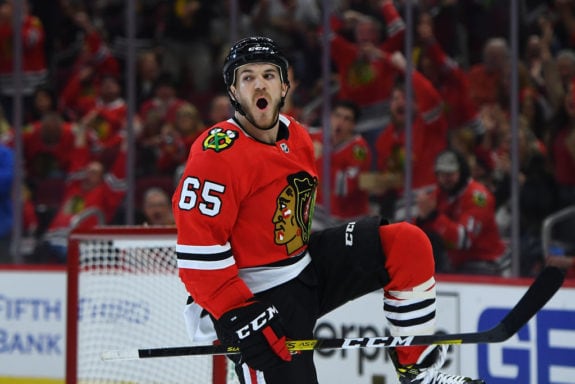 Even when the playoffs hit, Shaw didn't play. He said he'll be ready for the 2020-21 NHL season, but there's a lot of risks there. He is being paid $3.9 million per season for the next two seasons. The team could try to trade him now, or wait until the buyout window next season to buy him out. If the Blackhawks can't find a trade partner at some point either before the season or during the season, the simple option would be to buy him out in the 2021 NHL offseason.
Related: Blackhawks' Roundtable: Goalies, Rebuilding & the Saad Trade
The worry comes with Shaw's health. He has missed games due to concussions multiple times in his career. His playstyle will have to change to keep him in the league longer. His physical, grinder style of play has kept him in the league for a long time, but he'll have to figure out a way to be more of a two-way forward without being as physical.
Should the Blackhawks Trade Zack Smith?
The Blackhawks getting rid of Zack Smith would help open up $3.25 million for them to spend. Trading him is their only option. It's also worth it, as he doesn't add enough value to the team where he is worth that much money.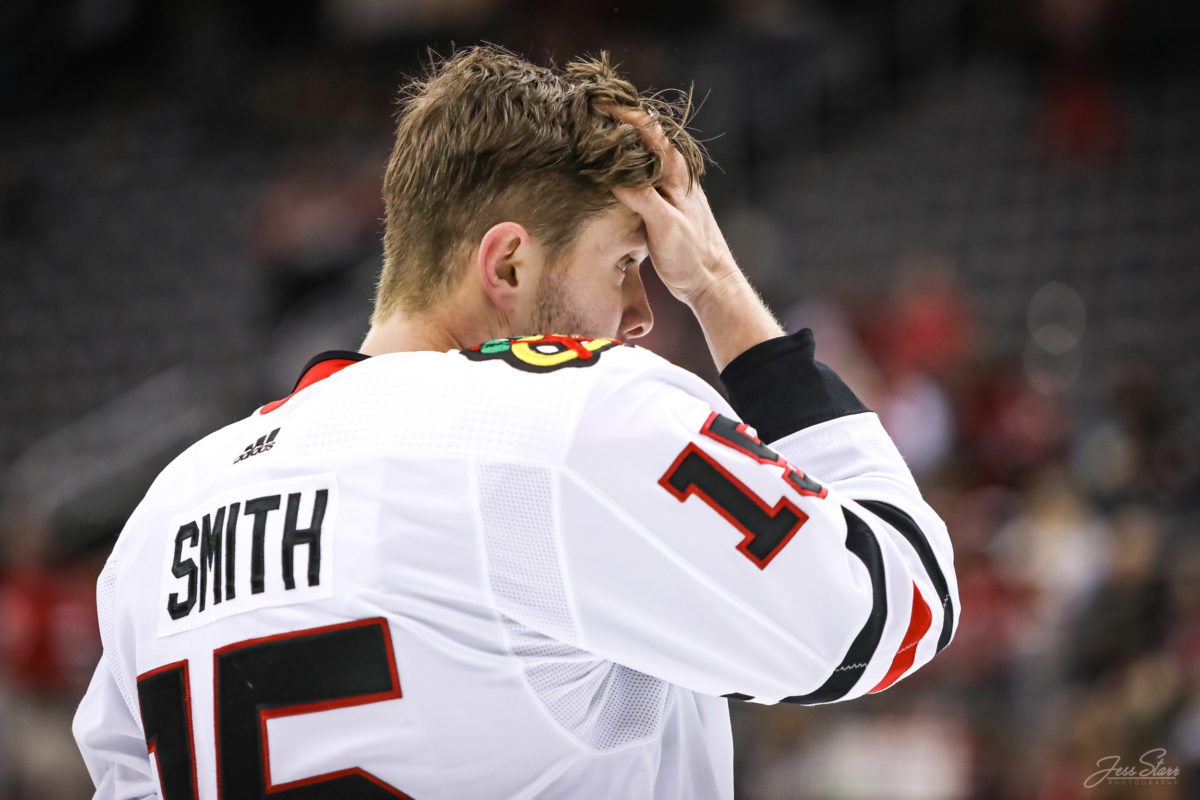 In his 50 games last season, Smith scored four goals and seven assists for a total of 11 points. That's a point every five games. Even if he plays a bottom-six depth role on the team, he needs to produce more to be worth his contract.
If the team were to trade him now, they wouldn't be getting much for him. It would simply be a salary dump. Even if they didn't get much in return, it would be worth it, as they'd be opening up $3.25 million.
Even if the team is considered a "rebuilder," they still have moves they need to make. They can find a cheaper alternative to Smith. Even if they were to trade him, they could find a cheaper alternative in the deal. If not, they could sign a cheaper player to fill his role.
Related: Blackhawks' News & Rumors: Toews' Point, Kane's Text, Wallmark & More
No matter what the trade is, he shouldn't wear a Blackhawks jersey next season. Smith is too expensive and the Blackhawks are in a cap crunch. They need to get rid of expensive players, not keep them.
What Is Dylan Strome's Value?
After seeing Dominik Kubalik sign for a two-year, $3.7 million average annual value (AAV) contract, it lowers the value of Dylan Strome, as Kubalik, right now, is the better player. Assuming that Strome signs a contract for around $3.5 million AAV, it would be a shorter deal, just like Kubalik's.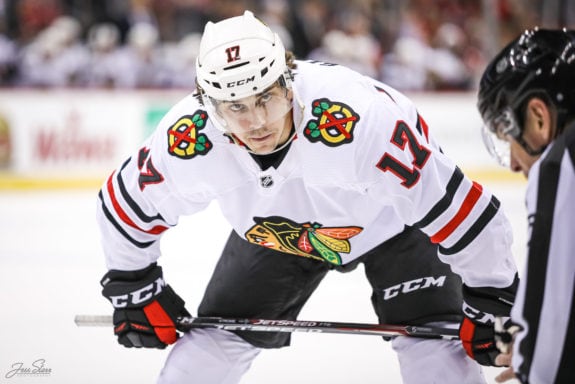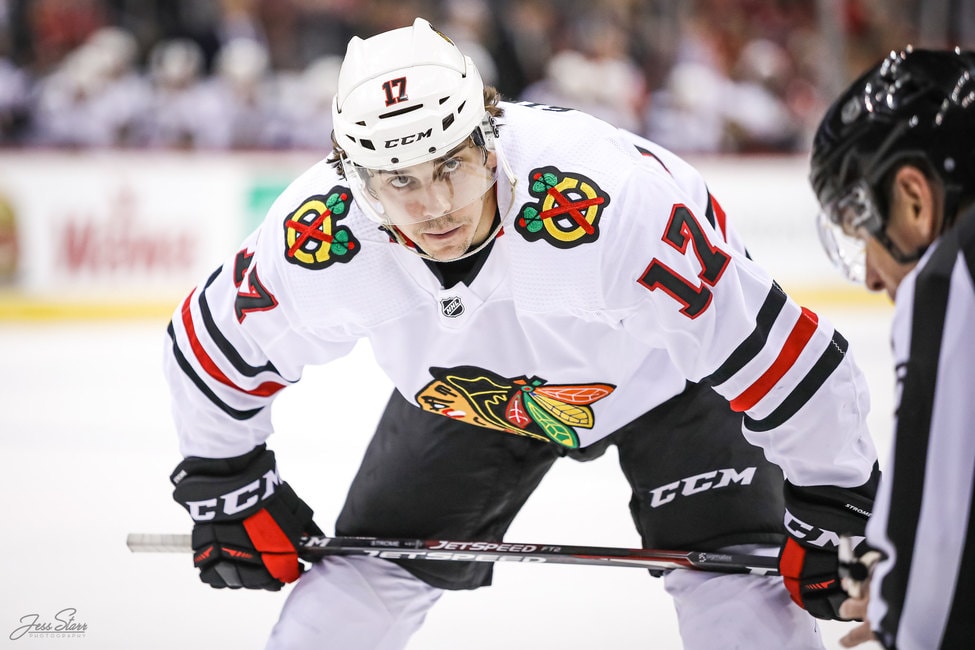 Strome is a huge part of the future core of the Blackhawks, but hockey is a business. Stan Bowman has already made it clear that he wants Strome to be apart of the team's future, but there's only so much they can do to keep him. (from 'Blackhawks give qualifying offers to Dominik Kubalik, Dylan Strome but relinquish others,' Chicago Sun-Times, 10/08/2020) There are holes that need to be fixed still, but Strome has to stay a top priority for the Blackhawks.
Strome has turned his career around since joining the Blackhawks in 2018. In 116 games with the team, Strome has scored 29 goals and 60 assists for a total of 89 points. Even though he didn't have as good of a season in 2019-20 as he did in 2018-19, he's worth every penny he will be paid. They just cannot overpay Strome.
Strome is a can't miss prospect, even if the Blackhawks have other centers that can take his spot. He's too much of a risk to lose. Strome and Alex DeBrincat have great chemistry, chemistry that the Blackhawks cannot afford to lose. Even if both players regressed last season, they'll be able to bounce back in 2020-21. The way they do that is putting them back on the same line as each other. That's where they find their most success.
---
---