The Chicago Blackhawks have signed forward Mattias Janmark to a one-year deal worth $2.25 million. Janmark will join the team in hopes to add a solid two-way forward, along with adding depth to the roster.
What the Blackhawks Are Getting With Janmark
With the Blackhawks signing Janmark, they're adding an upgrade from Drake Caggiula but not quite equal to Brandon Saad.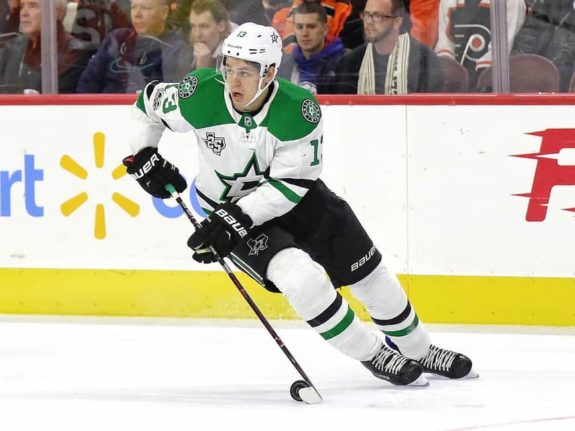 In 62 games last season with the Dallas Stars, Janmark scored six goals and 15 assists for 21 points on the season. During the playoffs, he played in 26 games, scoring just one goal, along with seven assists for eight playoff points.
Related: Blackhawks Offseason Rebuild Hitting Some Rocky Waters
Janmark is a solid player that will make a positive impact with the Blackhawks. He will help on the penalty kill, but is still a bottom-six, two-way forward. He can also play all three forward positions, something that will help add some flexibility with him on the roster.
If fans look at the Janmark signing as the Blackhawks adding a two-way forward that will add some depth to the lineup, they'll like the signing. If fans look at the signing as a replacement for Caggiula or Saad, they won't like it.
Where Does Janmark Fit On the Blackhawks?
If the Blackhawks want to get offensive production out of Janmark again, they'll have to put him on one of these three lines.
He could fit nicely on a line with Jonathan Toews and Dominik Kubalik. Knowing the Blackhawks, it's likely to see that happen at some point in the season, as head coach Jeremy Colliton moves his lines around frequently.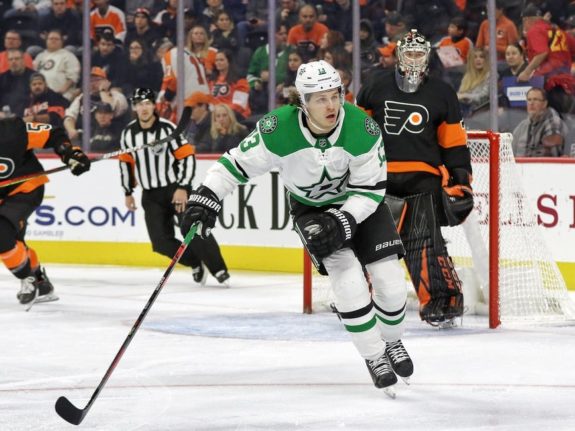 The second spot he would do well on is a line with Alex DeBrincat and Dylan Strome. Janmark could fit in the line the same way Brendan Perlini did in 2018-19 as Perlini meshed well with them. If Janmark could do the same thing, that line could be dangerous.
Related: Corey Crawford's Legacy With the Blackhawks
The last spot is Janmark joining Patrick Kane and Kirby Dach on the second or third line, replacing Alex Nylander. During the playoffs, it looked like Kane and Dach were starting to build chemistry together. If that is any indication of the future, we might see the two play alongside each other more regularly. Those are all very promising spots for Janmark.
Can Janmark Find Success With the Blackhawks?
In his first two seasons, Janmark scored 34 goals, but has scored just 12 goals since then. His regression doesn't look promising, but at least he's been successful at some point in his career.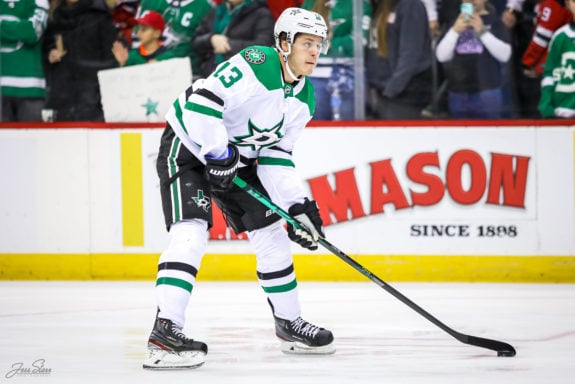 In the last two seasons, the Blackhawks have helped resurrect the careers of Strome and Nylander. (from 'After rough start to career, Dylan Strome is making a home for himself with the Blackhawks,' Chicago Tribune, 12/15/2018) If they could do that a third straight season for Janmark, the signing is a steal.
Here's what Janmark said about his potential role on the team:
"I don't think [the Blackhawks] promised anything, but they said they see me as a two-way forward and I can fill a lot of slots."
Sometimes, a change of scenery is all players need. Janmark could join the list of players who have resurrected their careers in Chicago. He has a potentially important spot, he just has to make the most of it to be successful here.
---
---