Its been a busy week in the NHL with the draft happening, then the free-agent (FA) window opening three days later. Everyone was refreshing their phones all weekend for news. During the FA frenzy, the Montreal Canadiens seemed like they were in on everyone, but did they make a splash?
Habs Sign Tyler Toffoli
The Canadiens added more depth to their lineup by signing Tyler Toffoli. Toffoli split last season between the Los Angeles Kings and Vancouver Canucks, scoring 24 goals and 44 points.
Toffoli signed for four years, with an annual average value (AAV) of $4.25 million. General manager Marc Bergevin will now have to move some assets if he wants to be $1.5 to $2 million under the cap at the start of the season. The Canadiens have zero cap space, with 22 of 23 players on the roster.
The Draft
The Canadians went into the draft with 11 picks, eventually trading three to reduce that number to just eight. It was obvious from the start what Bergevin was going for — players with size and good skating ability. With that in mind, the Canadiens picked Kaiden Guhle, a left-handed defenseman from the Western Hockey League (WHL), as their first-round pick.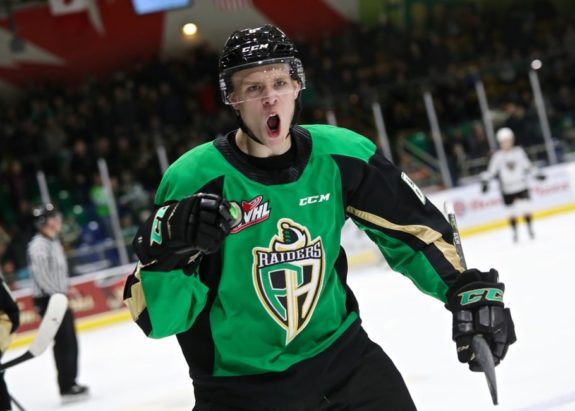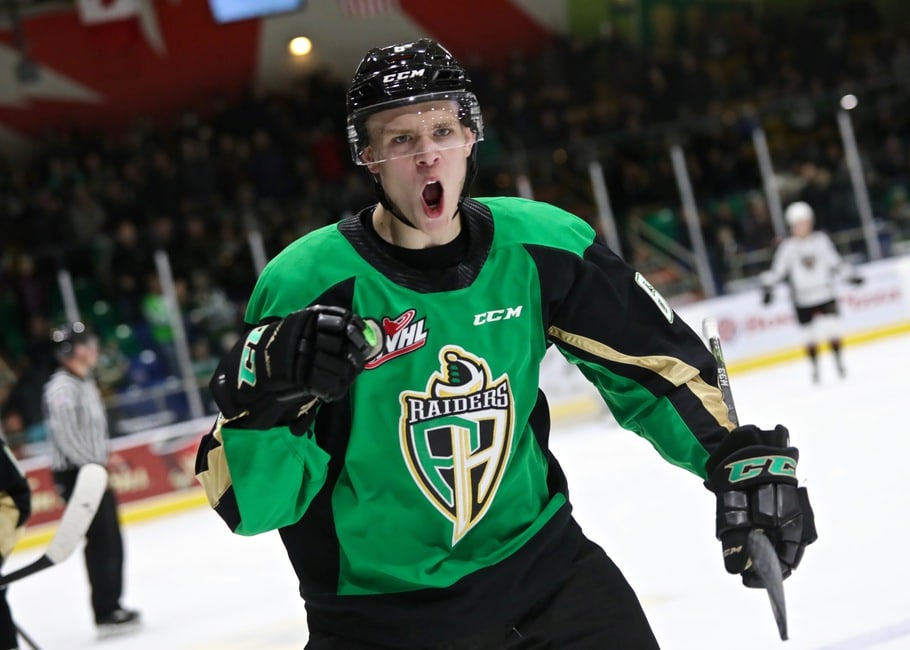 This was a surprise for some who thought the Canadians would go for a scoring winger with size, but Bergevin would address that in the second round by drafting Luke Tuch and Jan Mysak 47th and 48th overall. The other five draft picks were in the fourth round or later and are as follows — high school forwards Jake Smith and Blake Biondi, winger Sean Farrell, goalie Jakub Dobes, and winger Alex Gordin.
Canadiens Sign Anderson
After trading restricted free agent (RFA) Max Domi to the Columbus Blue Jackets for RFA Josh Anderson, Domi quickly signed with the Blue Jackets for two years at $5.3 million AAV. The Canadiens still needed to sign Anderson, who was looking for a long-term deal, and the team was happy to oblige, signing the forward to seven years with an AAV of $5.5 million.
Anderson became the highest-paid forward on the Canadiens. However, that may not last long because Bergevin has stated he wants to make Gallagher the highest-paid forward when his contract is up next season.
Canadiens Re-sign RFAs
The Canadiens had six RFAs at the end of this season; Domi was traded to Columbus, leaving only five to deal with. Bergevin quickly dealt with four of those players by signing them. Defensemen Noah Juulsen was signed to a one-year, two-way, $700,000 contract. Victor Mete received a one-year, one-way, $735,000 contract, and Xavier Ouellet is on a two-year, two-way, $737,500 contract.
Related: Habs Have Some Tough Free Agent Decisions This Offseason
Goaltender Michael McNiven also signed for $700,000, which is a bit confusing considering the Canadians now have six goaltenders signed for next season and only four spots in which to put them. The only RFA yet to sign is Charles Hudon, who will play in Switzerland this winter and maybe the season. Hudon has had an up and down career so far with the organization, and it's still unknown what his future might be; however, the Canadiens still own his rights if he comes back to North America.
Guy Lafleur's Cancer Returns
During the draft, it was made public that Canadiens legend Guy Lafleur's cancer had returned, and the Habs ambassador would have to go through another series of chemotherapy treatments. The 69-year-old has had a few issues with his health over the last year, including heart surgery.
Related: Guy Lafleur: The Last of the Great Habs Skaters
Lafleur had a storied career with the Canadiens, scoring 1,246 points in only 961 games, winning three Art Ross trophies as top scorer in the league and five Stanley Cups. A legend in his own right, Lafleur has a steep hill to climb but has all Canadiens fans' support while climbing it.
Bergevin Never Made an Offer to Taylor Hall
Taylor Hall was rumoured to be going to the Canadiens; many high profile reporters had it narrowed down to them or the Nashville Predators. In the end, he signed with a team that wasn't ever mentioned: the Buffalo Sabres. According to Hall's agent, Bergevin had a Zoom call with Hall but never put in an offer.
Rumours are just that: rumours. If you're a Canadiens fan, you should know that anything Bergevin usually does, whether it be by trade or an FA signing, isn't usually known by anyone until it happens. Bergevin holds all his moves tight to his chest.
NHL Could Start as Soon as January First
Gary Bettman mentioned during the draft that the NHL could start as early as Jan. 1. This will make for a busy offseason as teams prepare for the upcoming season. Nothing has been finalized and many things need to be worked out before anything is official.
"We really haven't focused precisely on what we're going to be doing next season, I think it's fairly clear that while Dec. 1 has always been a notional date, we're focused on the fact that we're really looking now at Jan. 1 to start the season up. Our hope is to have a full season, full regular season, and to have fans in the building, but there are a lot of things that have to transpire, many of which if not most of which are beyond our control before we can finalize our plans."

Gary Bettman
COVID-19 will play a huge part in starting the season, especially now that a second wave is beginning in most major cities in Canada. Although the league should be commended for how great the bubble worked, the same scenario probably won't work on a long-term level, and players will not want to be away from their families for so long.
With a new season hopefully starting in a few months, the Canadiens still have work to do. With the new additions they have made, they look to be in a better position to make the playoffs than last season. Keep an eye on The Hockey Writers for more news and rumours on the Habs.
---
---