With the official offseason approaching, the Montreal Canadiens still have a few decisions regarding which restricted (RFA) and unrestricted (UFA) free-agent players to re-sign. Marc Bergevin has already been busy acquiring goaltending and defense help.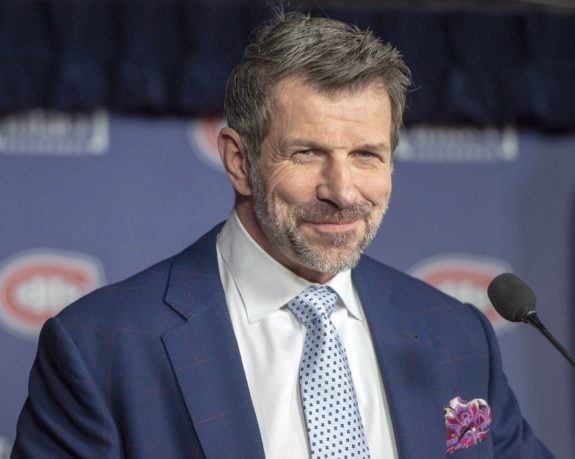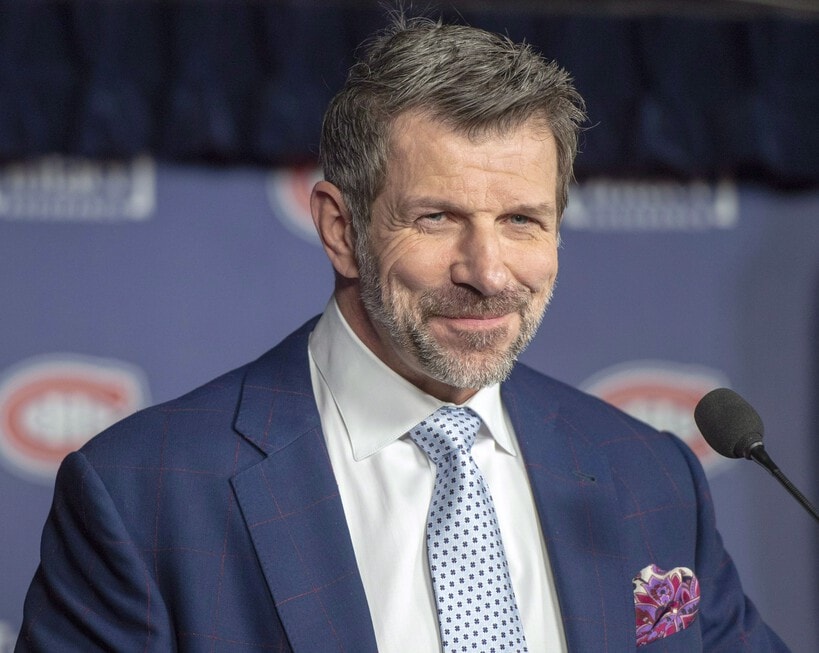 So far this offseason, he has traded for backup goalie Jake Allen, traded for the rights to UFA defenseman Joel Edmundson and then signed him to a four-year contract at $3.5 million average annual value. Bergevin also extended defensemen Jeff Petry's contract a year early, wrapping him up for five more seasons. He will soon need to decide who he will re-sign with nine RFAs, and three UFAs still left; Bergevin will have a busy offseason.
Unrestricted Free Agents
The three UFAs the Canadiens have are Dale Weise, Keith Kinkaid, and Christian Folin. Only Weise played any significant time with the Habs — he spent most of his time with Laval Rocket before being called up late in the season, playing 23 games with the Canadiens and scoring just five points. Although he has a history with the Canadiens, his play this season shouldn't convince Bergevin to re-sign him. At 32 years of age, Weise is already trending down in terms of play, and the Canadiens have more than enough young talent to replace him.
Related: Canadiens Must Logically Cut Ties with Weise
Folin is another player who saw limited time with the Canadiens, playing only 16 games and scoring two points, spending most of the season in the press box. Even in the playoffs, head coach Claude Julien went with two left-handed defensemen on the bottom pairing instead of Folin; this is a clear sign that he isn't needed by the Canadiens anymore.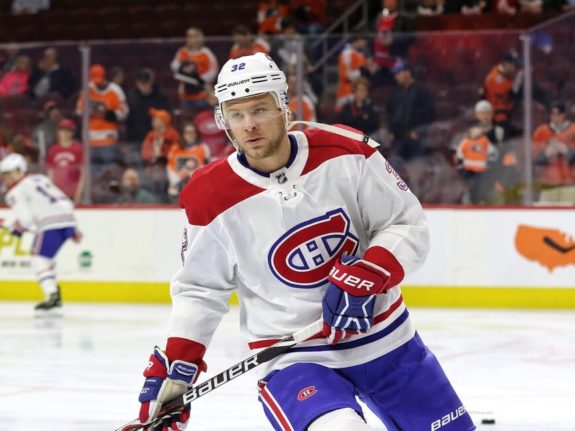 With Cale Fleury getting closer to being NHL ready and Noah Juulsen looking healthier, there will be no room or reason to bring Folin back to the team.
Finally, there is Kinkaid, and there's not much to say here, really. He played only six very forgettable games for the Canadiens, winning only one before being demoted to the AHL, where he played just as forgettable. Not only will the Canadiens not bring Kinkaid back, but I'd also be surprised if any NHL team does.
Non-Roster Restricted Free Agents
Non-roster RFAs are RFAs that played the season with the Canadiens' minor affiliate, the Laval Rocket. This list includes Andrew Strutz, Aaron Luchuk, Antoine Waked, and two of the most important, Micheal McNiven and Noah Juulsen.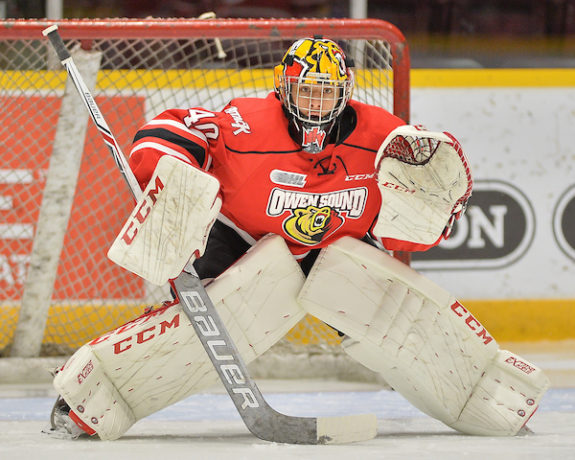 The Rocket recently signed several forwards, including Samuel Vigneault, Kevin Lynch (extended), Brent Gates, and Pascal Aquin, to AHL contracts and recently signed Jake Lucchini to a two-way contract. This will leave Sturtz, Luchuk, and Waked vulnerable to whether they should be re-signed or not. Without an official ECHL affiliate, there isn't enough room in Laval for everyone.
Related: Montreal Canadiens Need to Develop their Farm System Plan
Whether or not any of these players get re-signed is insignificant, really, because none of them will see NHL action this upcoming season. If any of them are signed, it will be for depth with the Rocket.
Juulsen and McNiven
You might have thought I forgot about the most important non-roster RFAs; well, I didn't. I just felt they needed their own spot in this article. Juulsen is the more important of the two, so we will start with him. So far, the right side has Shea Weber and Petry as NHL mainstays, and the team's top two defensemen, but there is no clear third-pair right-handed shot.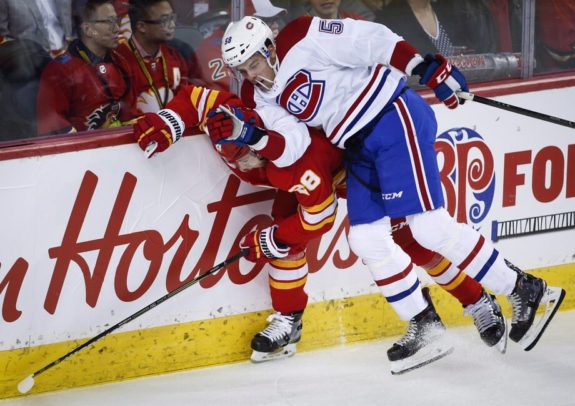 Juulsen will undoubtedly re-sign and battle with Fleury — and possibly lefthanded defensemen Brett Kulak and Victor Mete — for the third right-side position. McNiven, on the other hand, could find himself without a contract. The Canadiens traded for Allen earlier this year, while also signing KHL goaltender Vitali Demchenko.
Related: Canadiens' Crowded Crease: Who's the Odd Man Out
The Canadiens already have Charlie Lindgren and prospect standout Cayden Primeau. Its doubtful Demchenko is coming to North America to be bounced around in the ECHL, and Allen will fill the NHL backup role. Keeping McNiven would give the Canadiens not just one, but two extra unneeded goaltenders; it would be best for both the team and McNiven if he weren't re-signed.
Hudon and Ouellet
There are four RFAs on the Canadiens roster: Max Domi, Charles Hudon, Mete, and Xavier Ouellet. First, we will concentrate on the easy choices — Hudon and Ouellet. Neither player has shown why they should be re-signed. Hudon played excellent hockey in Laval but failed miserably in Montreal; it's time to cut ties with him.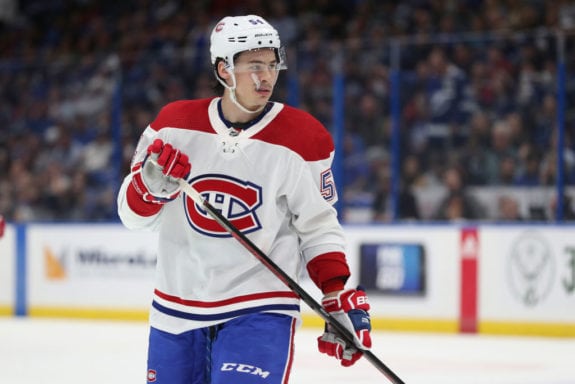 Ouellet only played 12 regular season games for the Canadiens, but played all 10 games of the playoffs on the third pairing, averaging around 14 minutes a game and leading the team in blocked shots. With the log jam of left-handed defensemen, it doesn't seem likely Ouellet would be brought back; both players could be a sign and trade type deal or have their rights traded away. More than likely, they may not be signed at all and become free agents.
Domi and Mete
Lastly, we have the two most important RFAs: Domi and Mete. Mete will most likely be signed or traded — he is a small defenseman but can skate, move the puck, and plays sound positional defense. He is also only 22. Although he is a good skater, he doesn't create anything offensively; his size makes it difficult for him to defend the slot or win battles along the boards. If Mete stays, he will be a seventh or eighth defenseman, unless Alexander Romanov can't cut it in the NHL.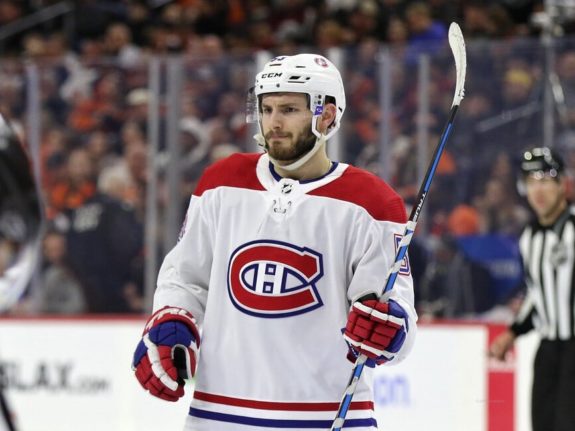 Domi is probably the most interesting RFA the Canadiens have. He says he would rather play center, the coaching staff says he's better at playing center, but the team has no room for him to play there. Unless he is going to play wing, Domi will not be playing in the top six or even top nine, for that matter. My prediction is he will re-sign with the Canadiens and play top-six minutes as a winger. He loves the city and still has a lot to offer, so expect a $5 to $5.5 million deal for four years.
Well, Bergevin certainly does have a lot of in-house work to do; however, most of it will be pretty easy. Only Mete, Domi, and Juulsen really should be signed — the rest are expendable. Until then, I'm sure Bergevin has all kinds of things up his sleeve, and most of this article will eventually become irrelevant.
---
---