You can't blame Montreal Canadiens forward Dale Weise for having taken the money way back when. It's a business after all.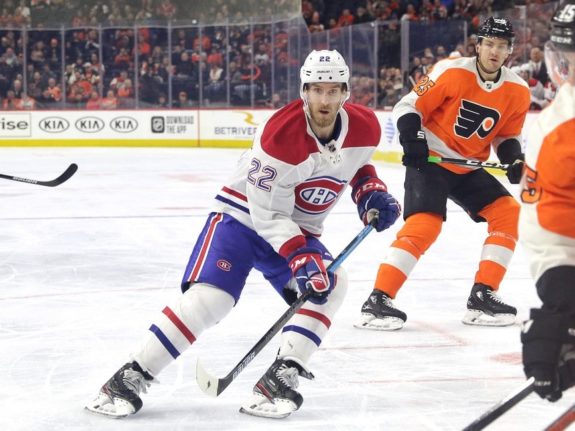 The ex-Habs fan favourite had been facing unrestricted free agency with the Canadiens back in 2016. After getting traded to the Chicago Blackhawks in one of general manager Marc Bergevin's better deals, Weise expressed a desire to re-sign with the Canadiens the following offseason. Needless to say, it made more financial sense for him to go elsewhere.
Weise Becomes Habs Fan Favorite
It's easy to see why he would have at least considered the possibility. While with the Canadiens, Weise enjoyed a statistical surge, transforming into a 30-point threat when his career-high in four NHL seasons up to the point he got acquired from the Vancouver Canucks had been 16.
Granted, Weise was able to attain those relatively impressive totals with help, having been favorably deployed on the first line alongside Max Pacioretty and David Desharnais. Obviously, Weise was a first-liner in position only. He had a complementary skill set relative to Pacioretty, but that's a polite way of saying his offensive skills were in no way up to par with those of the former Habs sniper.
So, the idea of the Canadiens re-signing Weise was nice in theory because he was a good fit. However, it only would have worked out in practice if the Habs actually paid him what he was worth.
Weise had been on a fairly decent deal that paid him $1.025 million per year. Had his salary demands been somewhere close to that, it might have made sense to re-sign him. Instead, he signed with the Philadelphia Flyers for nearly double that, with a $2.35 million cap hit over each of the next four seasons.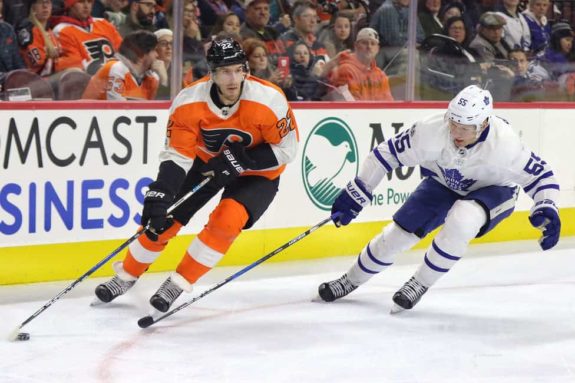 It worked out as well as one might expect, with Weise's offensive production plummeting. While he had been on pace to pass 30 points in 2015-16 before the Habs traded him to the Blackhawks, he failed to score more than 15 in any one season with the Flyers, getting demoted to the American Hockey League in 2019.
Weise Drops Down to Fourth Line
Since having been traded back to the Habs along with defenseman Christian Folin, Weise's time in the Canadiens organization has been split nearly 50-50 between the AHL and NHL. In fact, he played more games with the Laval Rocket (27) than he did with the Canadiens (23) this past regular season.
To his credit, Weise did dress throughout the play-in round against the Pittsburgh Penguins and did get in one game against the Philadelphia Flyers in Round 1. Nevertheless, you have to believe that, if Bergevin had anticipated a playoff appearance at the trade deadline prior to the season going on hiatus, he would not have made the same deals.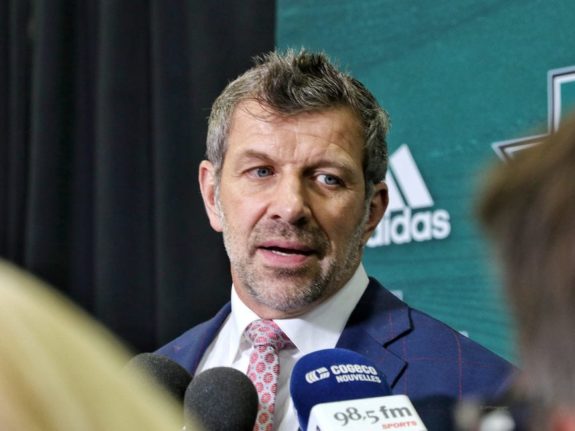 It's hard to speculate with 100% accuracy, but it's at least logical Bergevin would not have traded away the depth players he did, moves that ultimately made room for Weise on the roster out of necessity for bodies.
It's true that Weise only got scratched during the playoffs once Kirk Muller replaced head coach Claude Julien after the latter's hospitalization. With Julien returning as head coach, it's at least possible he would prefer Weise in the lineup over alternative depth options, but this is one instance where cold, hard logic must win out over nostalgia and even the grit Weise undeniably has in spades.
In all unabashed honesty, Weise wasn't reacquired because of what he brings to the table. Based on the time he spent with the Rocket, it's abundantly clear Folin was the key to the deal with the Flyers, not him. And that's not saying much considering Folin is unlikely to be re-signed either.
Both are pending unrestricted free agents and Weise just turned 32. He's not old by any stretch, but it's clear the Habs have already gotten the best years of his career. If it's to continue, it can't be with the Canadiens… this time, even if his salary demands are reasonable.
There may be room on the organizational depth chart, with Alex Belzile being the most-NHL-ready alternative at right-wing. While re-signing Weise makes sense in some respects, the fact is the Habs need more help at the position than he can provide. If Weise is re-signed to fill out the right side by Bergevin, this coming offseason will have been an abject failure. The Habs need a legitimate top-six forward, not a player who at one point could have claimed to be one on a technicality, but now tops out as a fourth-liner.
In other words, it's time for the Canadiens to cut ties with Weise… for good. From a business perspective, it just makes sense.
---
---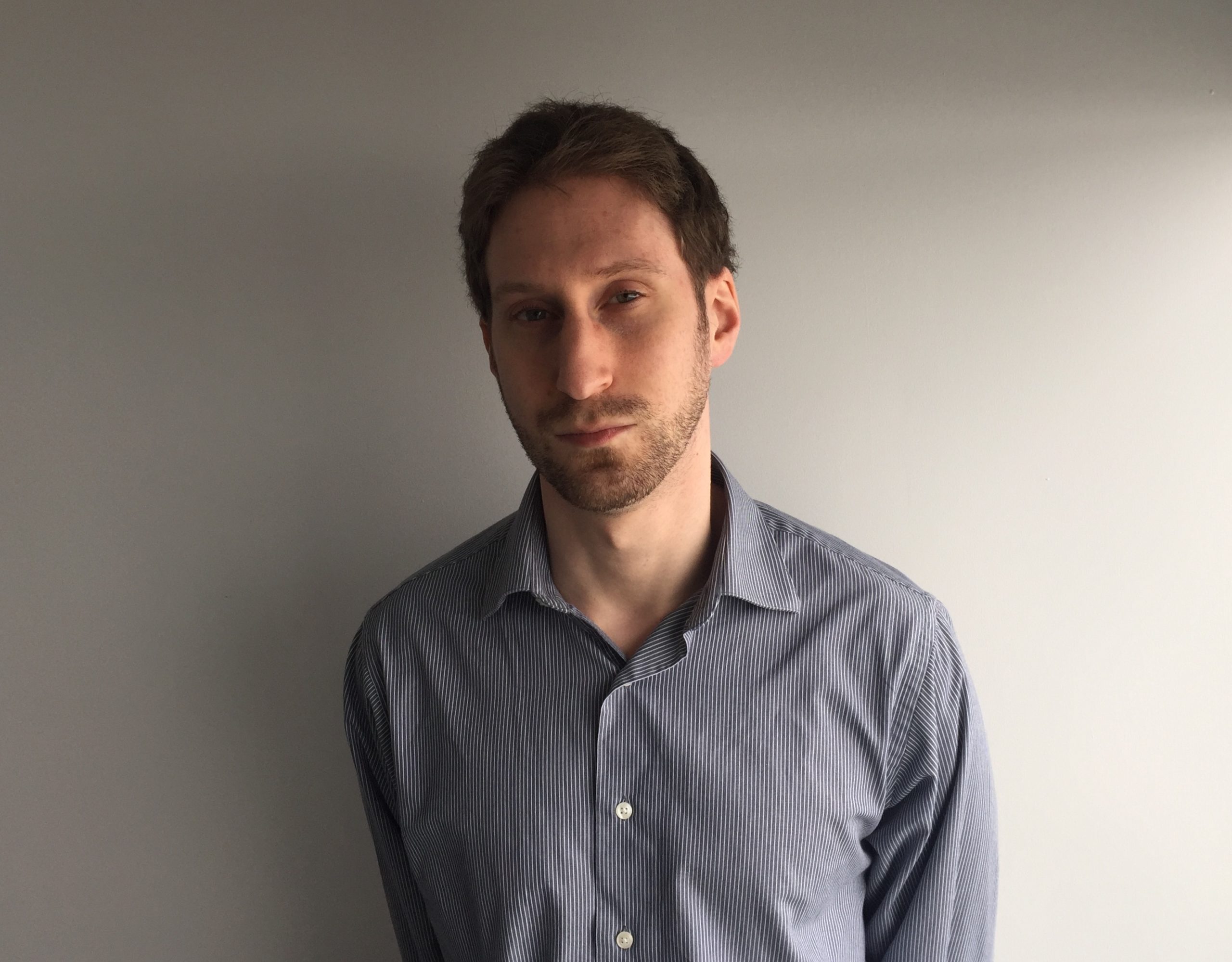 After 10 years of writing hockey, Ryan decided it was as good a time as any to actually join The Hockey Writers for the 2014-15 season. Having appeared as a guest on such programs as CBC Radio One's Daybreak, Ryan has also written for the Montreal Gazette and Bleacher Report and worked for the NHL itself and his hometown Montreal Canadiens. He currently writes about all things Habs for THW, with it being a career highlight for him to have covered the 2021 Stanley Cup Final as a credentialed member of the press.