Earlier this week, we took a look at the top ten prospects in the St. Louis Blues system. Most fans will be aware of top-end prospects like Hobey Baker Award winner Scott Perunovich, former first-round pick Klim Kostin, and World Junior Championship (WJC) breakout goaltender Joel Hofer. But with seven draft picks (on average) every season, and additional acquisitions through trades and free-agent signings both internationally and at the collegiate level, there are many players to comb through who might have a future in St. Louis.
In this article, we'll look at three prospects who did not make the initial list of ten, but who still could surprise fans and analysts with a strong professional career. We'll still follow the same rules: no players over the age of 24, and no players with more than half a season of NHL experience. It so happens that all three of these prospects came to the Blues via the 2019 NHL Entry Draft, and two of them are goaltenders. Given the later round picks with which they were selected, a breakout from any one of them would be a huge boon for the Blues.
1) Colten Ellis (19, QMJHL)
With his breakout performance at the 2020 WJC, Hofer took the starring goaltender role in the Blues' future. But there are other good, young netminders in the St. Louis system, among them Colten Ellis, a 19-year-old taken with the 93rd pick in 2019. Ellis played with the Rimouski Océanic alongside presumptive top pick Alexis Lafrenière. In his draft season, he played in 46 games with a 2.47 goals-against average (GAA) and a .910 save percentage (SV%). He added 12 playoff games with a 2.36 GAA and .919 SV%, bowing out to the eventual champions, the Rouyn-Noranda Huskies.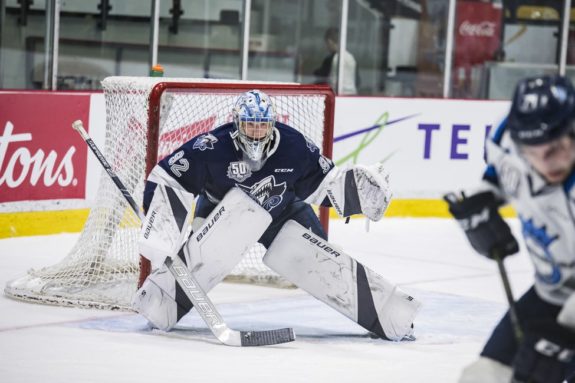 During the 2019-20 season, Ellis underwent surgery that cost him a number of weeks. Still, he finished with a very respectable 2.41 GAA and .904 SV% in 29 games in the high-scoring QMJHL before the COVID-19 pandemic brought an end to the junior season.
Evaluators have mixed feelings on Ellis, given his minimal stature (6-foot-1 is small for a goaltender these days) and his inconsistent results. Scott Wheeler of the Athletic had this to say: "[Ellis] is a goalie who is on the smaller side but has made a name for himself as an explosive athlete who goes post-to-post extremely effectively. However, he needs to find another gear to go from interesting goalie prospect to top goalie prospect," (from "Wheeler's 2020 NHL prospect pool rankings: No. 27 St. Louis Blues," The Athletic NHL, Jan. 17, 2020).
Despite Wheeler's concerns, there's time for Ellis to develop. You cannot teach his elite athleticism, and if he finds the mental consistency he could still be a very good NHL goalie. Rimouski — preparing to rebuild after Lafrenière's departure — traded Ellis to the Charlottetown Islanders, where he'll play alongside Blues' prospect Nikita Alexandrov should the latter return to juniors next season. It will be an important opportunity for Ellis to take the reins of a new situation and prove the doubters wrong.
2) Keean Washkurak (19, OHL)
If he ever makes it to the highest level, Washkurak is the kind of player whom Blues fans will love. He is gritty, determined, and hardworking. Playing with the Mississauga Steelheads, an OHL coaches' poll named him the hardest working player in the Eastern Conference two years in a row. "Establishing that identity is a big thing for me," Waskurak said of the honor to OHL.com. "I've carried it with me throughout my life, not just in hockey but in life, and bringing that mindset into hockey has made me the player I am today."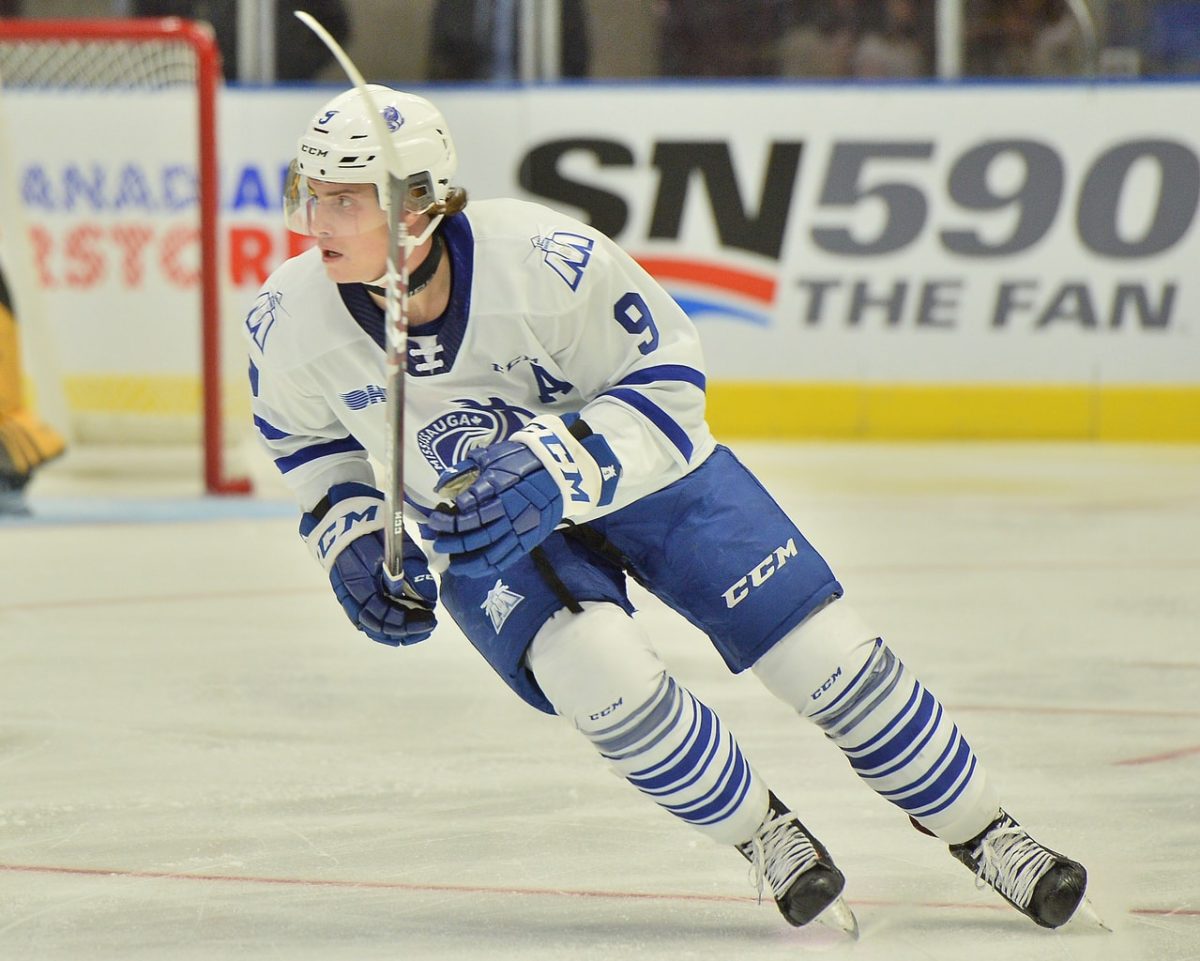 The question is whether Washkurak, whom the Blues took with pick 155, will ever develop the offense and athleticism to project at the NHL level. Wheeler had high praise for his effort level as well, but asked: "Will it be enough? Maybe not. I'm just not sure the skill level is high enough. But he's an impressive kid who never lacks effort and will make the most of the skill he does have (standout skating and athleticism, to start)."
Corey Pronman, also of the Athletic, has similar thoughts: "Washkaruk is a player with a lot of skill and a lot of energy in his game who skates well. Is his offense dynamic enough for a small player? It's 50/50, but I think he's talented enough to be in the conversation" (from "2020 NHL organizational rankings: No. 20 St. Louis Blues," The Athletic NHL, Aug. 31, 2020).
Over 115 games in the past two seasons, Washkurak has had 99 points, with 38 of them goals. It's not elite output by any means, but at more than a point per game this past season, it's a step in the right direction. The questions will linger, but one thing is certain: effort will never be an issue with Washkurak. In the end, it seems likely he'll make it to the NHL, but what kind of impact he'll have remains to be discovered.
3) Vadim Zherenko (19, VHL)
It doesn't get much later in the draft than the 208th pick, where the Blues selected Russian goaltender Vadim Zherenko. But it wasn't a shot in the dark: general manager Doug Armstrong traded his 2020 seventh-round selection to move back into this spot and take the goalie, so obviously he or his staff saw something in the youngster. Zherenko validated that trust by posting absurd stats — a 1.62 GAA and a .936 SV% in 21 games — with MHK Dynamo Moskva in the MHL, Russia's junior league.
Zherenko also played at the VHL level, Russia's second-tier professional league, in 2019-20. In those 16 games, he posted a very fine 2.28 GAA and .915 SV%, perfectly respectable for a goalie his age. He is starting the 2020-21 season with Dynamo Krasnogorsk at that same level, and already has two games with a 1.95 GAA and a .951 SV%. He also received an invite to Russia's U-20 camp, so he could make an impact at this season's WJC, should it take place.
Wheeler believes Zherenko is an interesting prospect. "When I watch… I'm impressed by his athleticism above all else. He moves extremely well in the net, even when he looks like he's down and out. At the very least, he looks like a worthwhile flyer in the seventh round."
That's not glowing praise, but for the 208th pick, a "worthwhile flyer" is more than a lot of teams get. Zherenko is young and goalies take years to develop. He has plenty of time to evolve. the trend in the NHL certainly appears to be towards Russian netminders, and in a few years, he could be the next top prospect in that crop.
A Deep Draft Ahead
After trading Dominik Bokk to the Carolina Hurricanes, the Blues do not have either of their last two first-round picks in house. As a result, the upcoming 2020 Draft becomes critical. The Blues will enter with the 26th pick, assuming they do not make moves between now and the Oct. 7 draft. They will also have two third-round picks, two fifth-round picks, and a seventh-round pick. For Armstrong, it's another opportunity to restock a cupboard that is looking more barren than it has in recent years.
---
---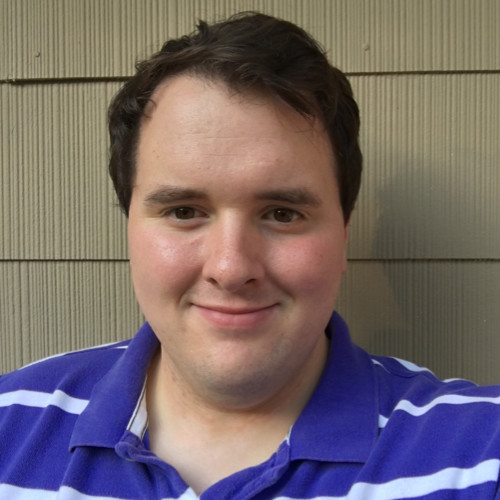 Stephen Ground is a veteran of over three years at THW, focusing on the St. Louis Blues, NHL goaltending, and the annual World Junior Championship. He is the co-host of the Two Guys One Cup Podcast, a hockey podcast focused on the Blues.