The Columbus Blue Jackets had a Vladislav Gavrikov sized hole to fill on the left side of their blue line. On Tuesday afternoon, they addressed that need.

The Blue Jackets completed a three-way trade with the Philadelphia Flyers and Los Angeles Kings. Below are the details of the trade.
Flyers trade Ivan Provorov and Hayden Hodgson to the Kings in exchange for Cal Peterson, Sean Walker, Helge Grans and the Kings' 2024 second-round pick.
Blue Jackets acquire Kevin Connauton in exchange for a 2023 first-round pick (22nd overall) and a conditional second-round pick in 2024 or 2025.
Blue Jackets then acquire Provorov from the Kings in exchange for Connauton.
The condition on the second rounder going from the Blue Jackets to the Flyers is that the Blue Jackets must inform the Flyers immediately following the first round of the 2024 NHL Draft which second rounder they will get either in 2024 or 2025.
---
Latest News & Highlight
---
In completing this trade, the Blue Jackets addressed one of their biggest needs going into this offseason. They needed a left-handed top-four defenseman who can play a ton of minutes. In Provorov, they do get that.
Why Kekalainen Made This Trade
Here is what GM Jarmo Kekalainen had to say about acquiring Provorov and what he brings to the team.
"Improving our blue line has been a priority for us and acquiring Ivan gives us an established left-shot defenseman who is still a young player with his best seasons in front of him. He immediately improves our group on defense as he is durable, has great skill, skates well, is an excellent passer with an accurate shot and can effectively play at both ends of the ice."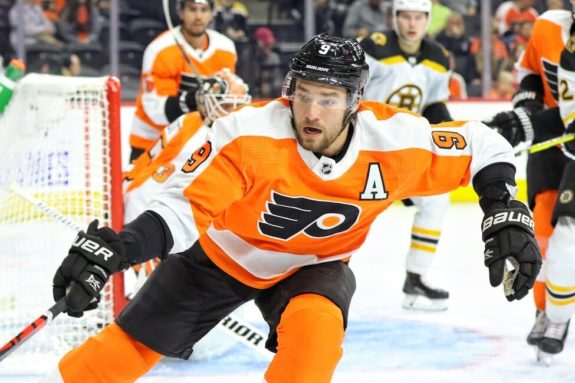 In addition, the Kings will retain 30% of Provorov's deal. This makes the cap hit the Blue Jackets have on their books $4.725 million for the next two seasons.
Ever since pending UFA Gavrikov was traded to the Kings, the Blue Jackets made it a priority to find someone to replace him that would be more cost effective than giving Gavrikov what he'd be worth on the open market. It's likely that Gavrikov's number comes in over $6 million on his next deal. Landing Provorov at under $5 million not only addresses the need they had but it allows for some extra flexibility in making other moves this offseason.
Roster Impact
Acquiring Provorov gives the Blue Jackets the 7th and 8th picks of the 2015 NHL Draft patrolling the left side of their blue line along with Zach Werenski. Their defense is better now than before the trade.
Provorov also gives the Blue Jackets additional options in how they handle the right side. Should David Jiricek be ready for NHL action, they can choose to play him with either Werenski or Provorov to help get him acclimated to the NHL game.
This move will also potentially squeeze other players out. With only so many spots to go around, don't be surprised if another move happens with another defenseman. Adam Boqvist, Nick Blankenburg, Eric Gudbranson and Andrew Peeke can all play the right side. If Jiricek is ready, someone loses a spot.
Provorov's two remaining years also works perfectly to get the young defensive prospects ready to go. Jiricek, Denton Mateychuk and Corson Ceulemans should be close to ready collectively once Provorov's deal runs out.
Provorov is coming off of a down season with the Flyers. He played top minutes on the top pair but had stretches of inconsistency on a team who struggled on most nights. Playing behind Werenski in a new environment could help rejuvenate his game.
You Might Also Like
This is the first of a few expected moves this offseason for the Blue Jackets. Trading the 22nd overall pick is a sign of that. So is the impending hire of head coach Mike Babcock.
What will be interesting to watch is what the final roster eventually looks like. Can they make up enough of a gap to be a playoff team? Are they cutting off their rebuild too soon? It's clear from this trade that the Blue Jackets are serious about turning things around quickly.
At least for now, one major priority was addressed. What else do the Blue Jackets have in store? I promise you they are far from done this offseason. This is just the beginning of the potential big moves for them.