The Stanley Cup Final may still be ongoing, but we have our first big offseason trade. Earlier this afternoon, the Philadelphia Flyers, Columbus Blue Jackets and Los Angeles Kings joined up for a three-team deal that sent Ivan Provorov to the Blue Jackets, with Sean Walker and Cal Petersen going to the Flyers. Here are the full details of the trade: 
Provorov's name had been in the rumor mill earlier in the season, but it was a surprise to see a trade materialize already. Likewise, Walker and Petersen were also potential trade candidates for cap-related reasons. Who came out winners of this early offseason deal? Let's grade each side. 
Briere Impresses in First Move as Flyers GM
It's no secret that the Flyers want to rebuild heading into the 2023-24 season, and there will be more moves to come. In the meantime, they get the ball rolling by sending Provorov to the Blue Jackets in exchange for a first-round pick in 2023 (it originally belonged to the Kings, who gave it up for Vladislav Gavrikov at the trade deadline) and a conditional second-round pick in 2024 or 2025. 

In moving Provorov, the Flyers cleared up $6.75 million in cap space and got a few valuable assets for a defenseman who has struggled in recent years. However, that cap space gets taken up by acquiring Petersen and Walker from the Kings, but there aren't many downsides to adding them to the roster. One) If the Flyers trade Carter Hart, which seems to be a possibility, they'll need a goalie to play games.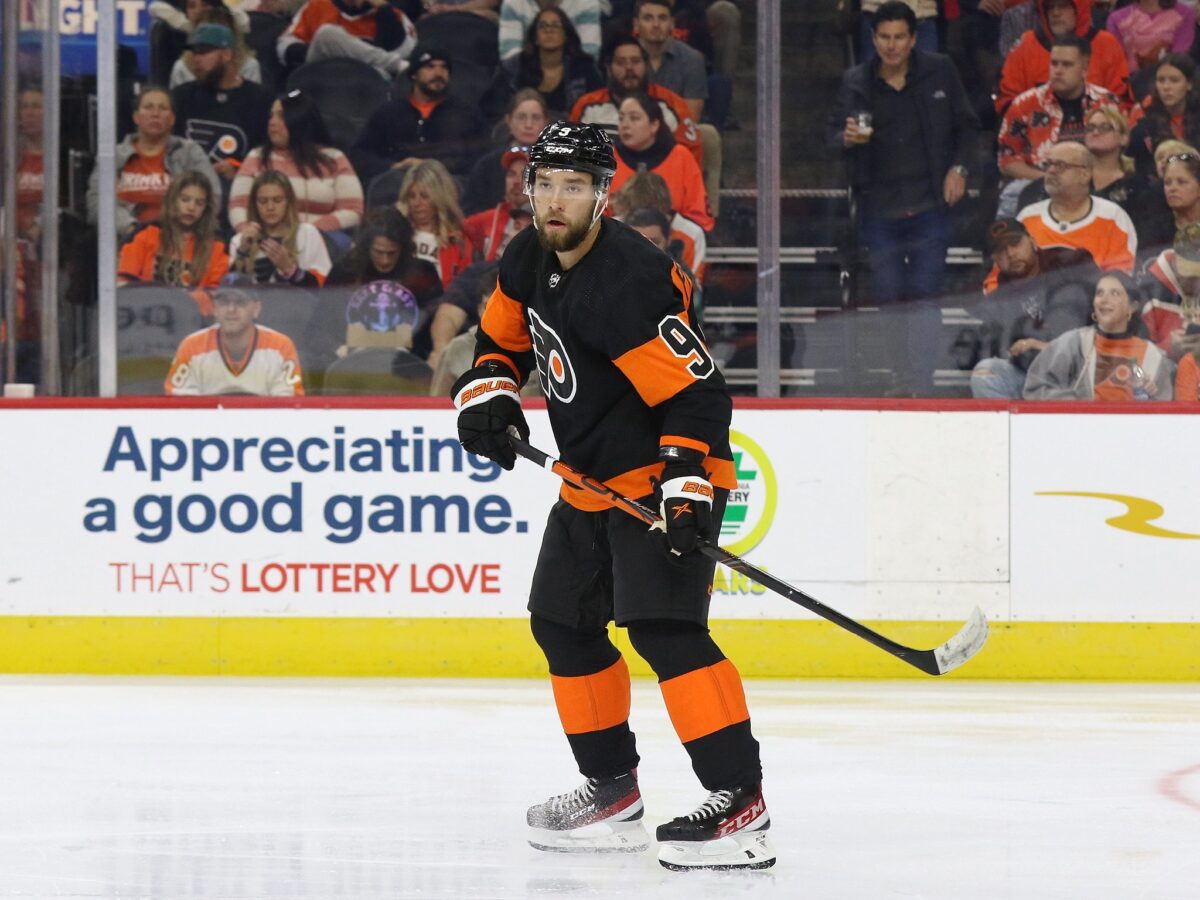 Petersen has struggled over the last two seasons after putting up a .911 save percentage in 2020-21, but he can at least play NHL games. In Walker, the Flyers get a defenseman who's played top-four minutes before, though he saw his usage fall off this past season. He has one year left on his contract at a cap hit of $2.65 million, so if he rebounds in 2023-24, he should be able to get the Flyers some assets at next year's trade deadline. 
Not only did the Flyers get Walker and Petersen from the Kings, but they also got Helge Grans, a former second-round pick in 2020 and a B-level prospect, and the Kings' second-round pick in 2024. That's quite the haul for Daniel Briere in his first major move as the Flyers' general manager.
Flyers Grade: A-  
Blue Jackets Make Puzzling Move for Provorov
The other significant part of this deal was Provorov going to the Blue Jackets. Columbus had one of the worst defenses in the NHL this past season, if not the worst. But I'm not sure Provorov will help them as much as GM Jarmo Kekalainen thinks he will. 
Related: Blue Jackets Address Major Need in Acquiring Ivan Provorov
---
Latest News & Highlight
---
Provorov was a minutes-eater in his time with the Flyers and mostly played a top-pair role, but his results in those minutes were less than desirable. The Flyers consistently got hemmed in the defensive zone in his ice time, and his play had a bit to do with it. 
While Provorov has shown some efficiency in moving the puck out of the defensive zone, it's inconsistent. And he's struggled to defend the rush, perhaps his biggest weakness as a defenseman. Overall, he ranks in just the 23rd percentile in wins above replacement (WAR) among his peers over the last three seasons:
With Zach Werenski as the Blue Jackets' first-pair defender on the left side, Provorov should see his minutes and usage lessen in Columbus. Still, this is an incredible risk from Kekalainen for the price he paid to acquire Provorov. Even if his deployment changes, there's no guarantee he'll improve moving forward. 
The Kings did retain 30 percent on Provorov's contract, so he'll be on the books at a cap hit of $4.725 million for the Blue Jackets. That helps a bit, but giving up a first-round pick in a loaded 2023 draft for a team like the Blue Jackets that shouldn't be trying to fast-track a rebuild could prove costly in the long run, especially if Provorov doesn't rebound. 
Blue Jackets Grade: C-
Kings Clear Money for Gavrikov Extension
The Kings haven't officially announced an extension for Gavrikov, but it's not hard to read between the lines. They moved Petersen's $5 million and Walker's $2.65 million cap hits to free up money to re-sign Gavrikov. There isn't word on when the two sides will agree to a new contract or what the terms could be, but that seems to be a priority for GM Rob Blake. 
The Kings also received Kevin Connauton in the trade. He hasn't played in the NHL since 2021-22, but he has 360 games of NHL experience and should provide a bit of defensive depth in the organization's system. It's also worth noting that by trading Walker, the Kings freed up some space on the right side of their blue line, as they had a surplus of right-handed shots. That opens up a path for Sean Durzi to play on the right side full-time or for a prospect like Jordan Spence to make the roster. 
Kings Grade: B
* * *
Microstats data from Corey Sznajder/JFresh Hockey