The Columbus Blue Jackets don't have a lot of needs on their current roster. However anyone who follows the team knows that the one need they do have is a glaring one.
The Blue Jackets need another top-six center.
The Blue Jackets Need a Center
Most of the talk centers (get it?) around finding another center. Anytime this discussion comes up, you usually hear Matt Duchene's name mentioned.
It's no secret that the Colorado Avalanche are listening to offers for the center. But as of this writing, Duchene remains on the Avalanche. Several reports indicate that Joe Sakic's asking price is very high.
If Duchene's price remains that high, the Blue Jackets won't bite. Otherwise they would have made a deal by now. Perhaps the price goes down over time especially if Duchene truly doesn't want to stay in Colorado. The Blue Jackets will continue to check-in on that situation.
The fact remains that they need another center. Who could they target? Upon looking at current situations throughout the league, there is one situation the Blue Jackets should monitor.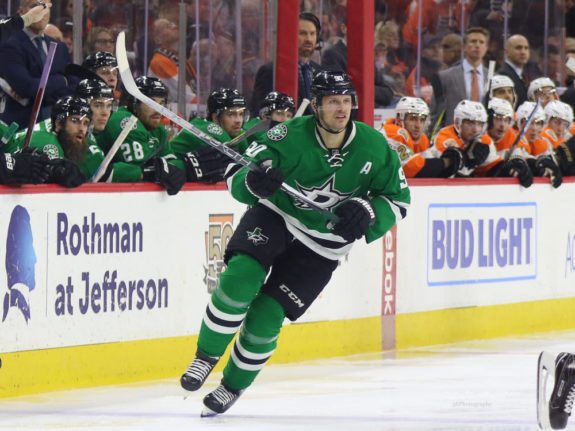 Jason Spezza
Spezza finds himself in a bit of a bind in Dallas. With Tyler Seguin and Martin Hanzal playing top-six center for the Stars, Spezza plays a clean-up role on their bottom-six averaging around 12 minutes/game these days. It seems coach Ken Hitchcock is slowly ousting a pretty good player.
Let's look at Spezza up close. He is 34 years old. His cap hit is $7.5 million this season and next. That's more money than Duchene and quite a bit older. While that is true, it should make it easier for the Blue Jackets to acquire him because it won't cost them the farm. The Stars would love to unload a bottom-six player making that kind of money. They might even retain salary if that meant getting a deal done.
Spezza still has lots of game left in him. He can win faceoffs and can still score goals. He scored 33 goals in 2015-16 before dropping to 15 goals last season. He's off to a slow start this season thanks to his role diminishing. A change in scenery would do wonders for him.
In comparing Spezza and Duchene, you see that they produce at similar levels with Spezza even owning a leg up in goals and shot generation.
What Would Dallas Want?
It's clear the Blue Jackets would benefit from Spezza in their top-six. What would Dallas want back? The Stars need depth scoring, especially on the wings. Their bottom-nine is not producing.
It wouldn't take a current player, a top prospect and a draft pick to get Spezza to Columbus like it would to get Duchene. The question here is if Spezza would accept a deal to Columbus.
According to Cap Friendly, Spezza has a modified no-trade clause. He can submit a list of 10 teams he cannot be traded to. He stopped a trade to Nashville in the past. Would he stop a potential trade to Columbus? At this point in his career, going to Columbus could afford him a chance to chase a Stanley Cup.
An Interesting Twist?
Scouting must always be taken with a grain of salt when you see a team at another building. But early on in this season, the Stars have had interesting reps at Nationwide Arena.
Before their game against the Los Angeles Kings, the Blue Jackets played three home games. The Stars had their assistant general manager, their head of professional scouting and their AHL team's GM in attendance watching. It seems they have their eyes on the Blue Jackets. Whether it's related to this or something else nobody knows, but to see that kind of list this early is interesting.
To add to that, the Blue Jackets have had scouts watching both the NHL and AHL Stars at the same time. Not saying anything is close, but it makes you raise an eyebrow.
The Blue Jackets and Stars have pieces that can help the other. That makes the possibility of a deal at least realistic. Now one more thing. The Ottawa Senators took Spezza second overall in 2001. Who was the Senators' director of player development in 2001? None other than Jarmo Kekalainen. There is familiarity between GM and player.
The Blue Jackets with Spezza
The conditions are right. If the Blue Jackets can't land Duchene, they should take a long look at Spezza. It's an easier deal to make and you get an arguably better player (depends on your take on his age and declining play.)
Let's see if anything comes from this. The Blue Jackets must at least consider this possibility. Look at how the lines could go.
Panarin-Spezza-Atkinson
Foligno-Wennberg-Bjorkstrand
Jenner-Dubinsky-Anderson
Dubois-Sedlak-Calvert/Milano
Adding Spezza to this group gives the Blue Jackets an uptick in faceoffs, on the power play and in scoring. If the Stars want to use Spezza as a third liner with limited minutes, they'll gladly listen to a deal to offload that salary. It's well within the realm of possibility.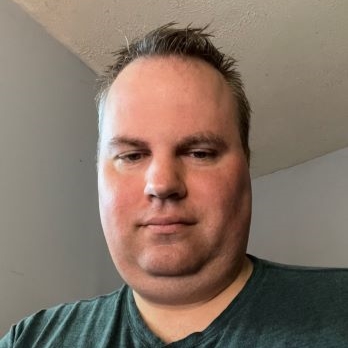 I am a fully credentialed writer who covers the Columbus Blue Jackets, Cleveland Monsters and Erie Otters as well as the Ontario Hockey League and NHL Draft. The 2022-23 season will mark nine seasons with the Hockey Writers. I am also the site's Credentials Manager. Please take note of the updated Twitter handle: @mark_scheig.