With the activity of the NHL offseason slowing down considerably, the Blue Jackets have done quite a bit to reshape their team, but still have a ways to go before the 2020-21 season starts, whenever that may be.
The Columbus Blue Jackets addressed the need for centers by acquiring Max Domi and signing veteran forward Mikko Koivu while also clearing out cap space to sign defenseman Vladislav Gavrikov and top center Pierre-Luc Dubois.
Related: Blue Jackets Offseason Receives Mixed Reviews
General manager Jarmo Kekalainen had to clear cap space to allow him to make a move in free agency or trade, as well as protecting himself from a potential offer sheet for Dubois. Trades of defenseman Ryan Murray and Markus Nutivaara as well as the buy out of center Alexander Wennberg were necessary casualties for gained cap flexibility.
Although the Blue Jackets are right where they want to be with over $12 million in cap space and a shored up center ice, the team has some questions to answer when it comes to their defensive depth. Let's take a look at the certainties as well as the uncertainties with the back end and how they cope with it next season.
The Certainties
If anything is certain about the Blue Jackets' defense, it's their top pair featuring Zach Werenski and Seth Jones. Not many teams have defenseman of this caliber and even fewer have two, let alone two that can work as well together on the same pair.
Both defensemen play a 200-foot game with an average of well over 20-plus minutes a night at even strength, power play, and penalty kill. These are the types of players that general managers build their team around and are fortunate to get through the draft without giving up assets. Which, in hindsight for the Seth Jones for Ryan Johansen trade, the Blue Jackets would do that trade again and again because of just how dominant Jones has been and what he can be in the distant future.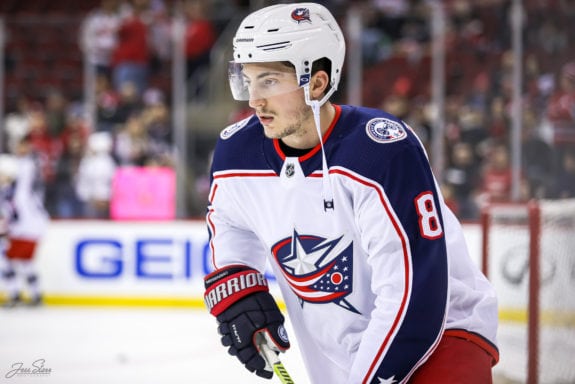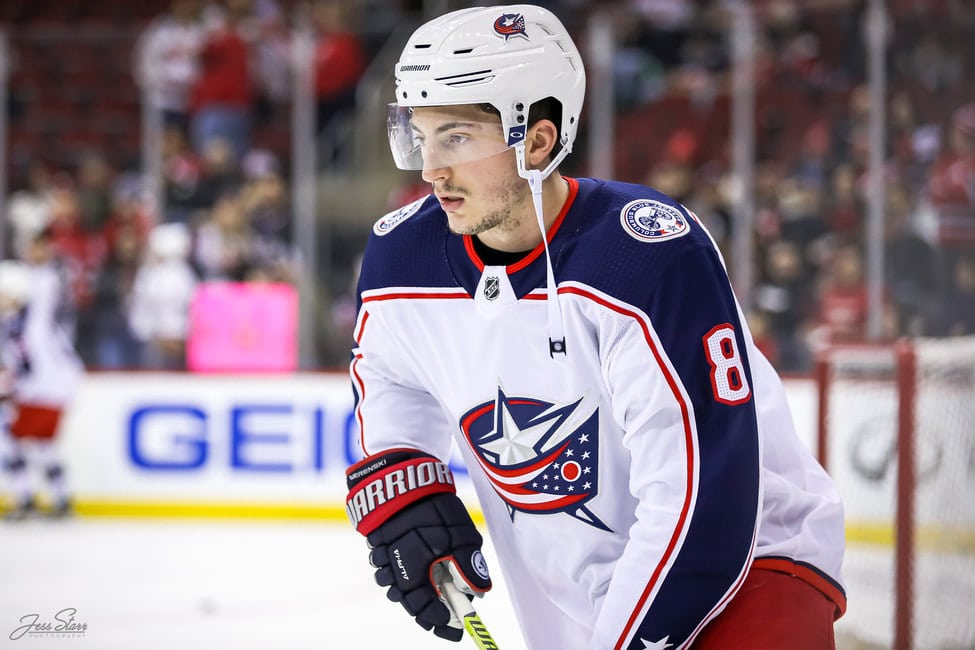 As good as Jones and Werenski can be together and how they can play half a game in some cases, you still need to have a solid, well-rounded top-four defensive group, and the combination of Gavrikov and longest-tenured Blue Jacket David Savard does just that.
The pair of Gavrikov and Savard excels in the defensive zone, clearing bodies in front of the net to suppressing shot quality with blocked shots in the middle of the ice, all with great active sticks. When going against this pair from an opposition standpoint, you have to take shot quantity and hope that a shot bounces its way into a scoring chance.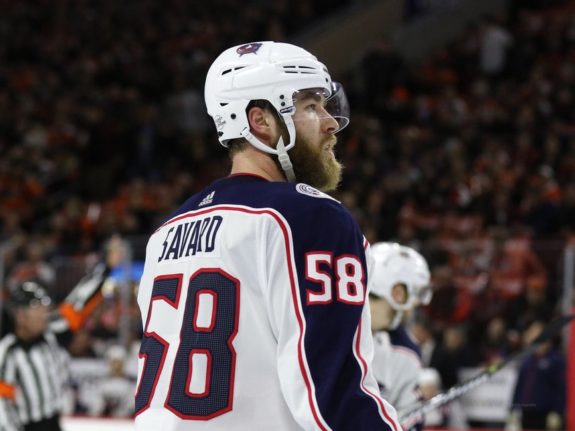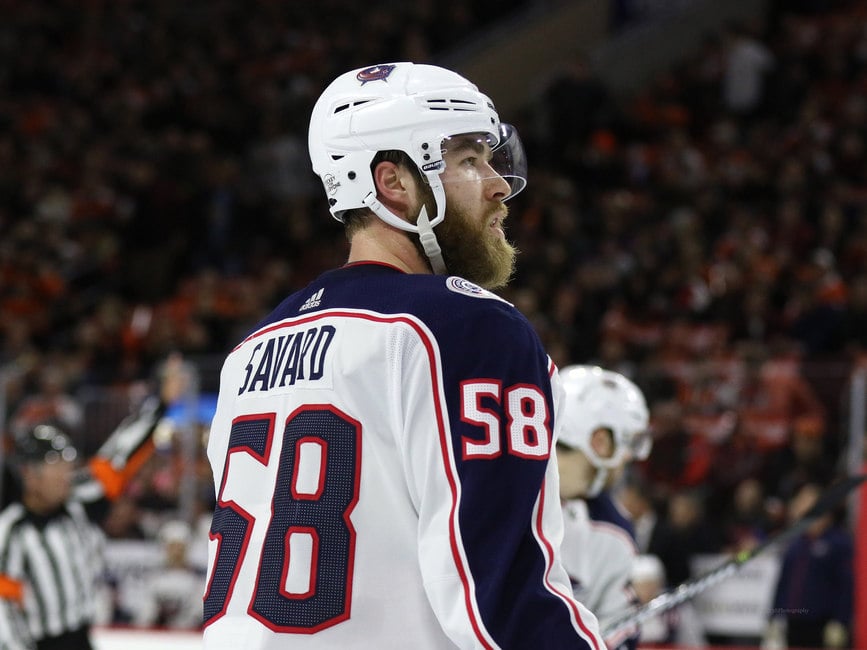 With Jones and Werenski as well as Gavrikov and Savard, that's as good of a top-four defensive group as any in the NHL. Now, with Murray and Nutivaara traded, the pressure will mount on that group of four if the Blue Jackets don't find suitable replacements.
Not that any of the defensemen in the top four can't handle it, but just with the history of injuries, especially this past season with the Blue Jackets, it helps to have some insurance lower in the lineup in case an issue arises.
The Blue Jackets could look to defensive options that have NHL experience like Scott Harrington and Adam Clendening. Although you would know what you are getting nightly from the two, at ages 27 and 28, you wonder if they have any further steps to take in their game like other blue line options from a youth standpoint.
The Uncertainties
Of all the uncertainties for the Blue Jackets' blue line, Dean Kukan and Andrew Peeke seem to be the two that can make the leap and make their presence on the roster a certainty. Both are talented, puck-moving defenseman, but each with their own unique skillset.
Kukan seems to have more speed with his stride along with more offensive instincts, while Peeke leans on defensive structure and positioning with a more physical approach. Kukan and Peeke are probably the Blue Jackets' best defensive prospects but have yet to grab ahold of roster spot despite showing flashes of great play. They will get the opportunity to do so this upcoming season.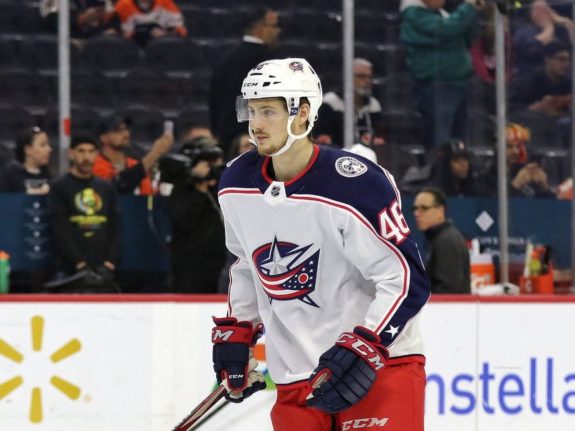 While Kukan and Peeke have the inside track to become certainties for the Blue Jackets moving forward, defenseman and former 2015 first-round pick Gabriel Carlsson has been the epitome of uncertainty. He took big strides in his game last season with the Cleveland Monsters and has played his way back into the fold earning a two-year extension earlier this month.
Another defensive uncertainty is Tim Berni, a sixth-round pick of the 2018 NHL Draft. Since being selected by the Blue Jackets, he has stayed overseas with the ZSC Lions of the National League, Switzerland's top league. Berni continued to see solid minutes and is a dark horse to make the Blue Jackets, but will most likely get a feel for North American ice size with the Monsters. He signed a three-year, entry-level contract on April 2 earlier this year.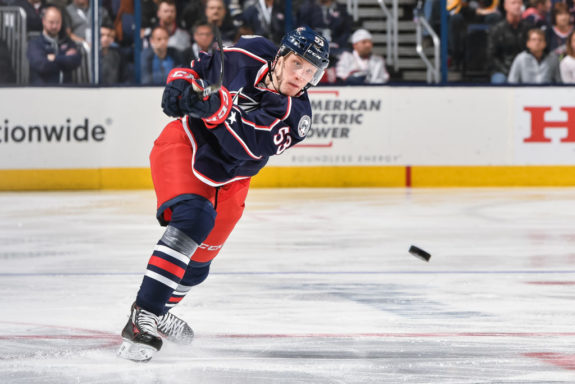 The remaining defensive prospects are two free agent signings that likely will see most, if not all, of their time next season in the AHL showcasing their skills and that is Jacob Christiansen and Gavin Bayreuther.
Christiansen spent his past season as an overage player with the Everett Silvertips in the Western Hockey League with a stat line of 22 goals and 50 points in 38 games. It will be interesting to see how effective Christiansen can be in his first full season of pro hockey and if those eye-popping offensive numbers will follow him to the AHL after signing a three-year, entry-level contract.
With Bayreuther, he has already seen multiple seasons of action with the AHL's Texas Stars, winning a Calder Cup in 2018. The Blue Jackets gave him a one-year deal, taking a flyer on a player with great defensive prowess that has also chipped in offensively with over 25 points in each of the last three seasons. This seems like bringing in an established player that can possibly take a few more steps in his game, but is most likely someone to guide young players in the minor league.
Restocking the Cupboard Through the Draft
While Kekalainen has done a great job to shape the roster with free agency and trades, his most effective approach to acquire talent has always been through the draft.
In the 2020 NHL Draft, the Blue Jackets took three defensemen with the five picks that they had after not taking any defenseman in the previous draft in 2019. The last defenseman that they took before this draft was in 2018 when the selected Berni in the sixth round.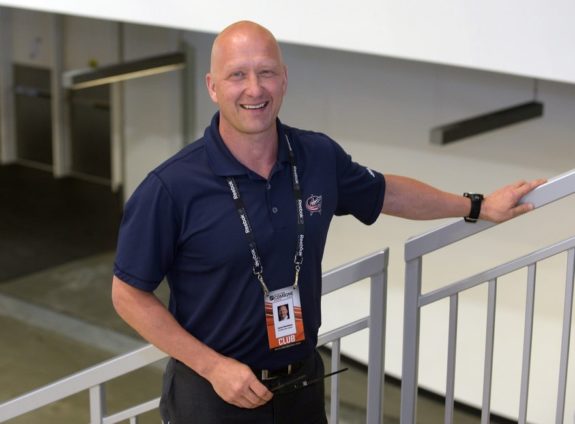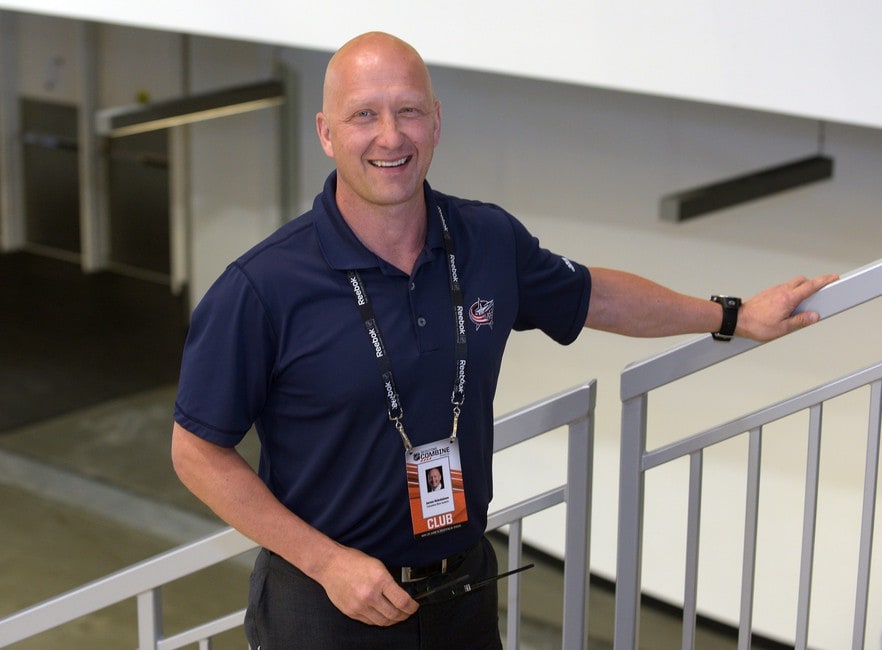 Kekalainen addressed the need in the defensive pipeline when selecting Samuel Knazko in the third round, Ole Julian Bjorgvik-Holm in the fifth round, and Samuel Johannesson in the sixth round.
With a prospect pool that is so goaltending and forward heavy, Kekalainen really had to address the lack of talent in the defensive pipeline and although he got the bodies, we'll see if he got the talent that he hopes these prospects can get to in a few years time.
What's Next for the Defense?
First and foremost, there needs to be a set date for the NHL season to start, but until then, the Blue Jackets will look for creative ways to have players keep playing and stay fresh. For example, Kekalainen just loaned defenseman Christiansen to Austria's Bratislava Capitals until the NHL and AHL seasons start training camp.
The Blue Jackets won't look to send Jones, Werenski, Gavrikov, or Savard down that road, but if any young player can get experience and show management more, then that opportunity should be met with immense enthusiasm.
Related: Blue Jackets Could Use a Scoring Winger… But Who?
But for now, the race begins to see which defenseman will take hold of the bottom pair in Columbus and who will be sent to work and refine their game in the AHL with the Monsters.
---
---