The Buffalo Sabres have announced new contracts for restricted free agents Sam Reinhart (one-year, $5.2 million), Linus Ullmark (one-year, $2.6 million) and Victor Olofsson (two-year, $3.05 million), but have otherwise remained relatively quiet since signing Taylor Hall to a one-year, $8 million deal on Oct. 11. Although there doesn't seem to be much going on in Buffalo right now, Sabres prospects Arttu Ruotsalainen and Ukko-Pekka Luukkonen are making names for themselves overseas with dominant performances in the Finnish Liiga. In addition, the OHL and AHL have released return-to-play plans that will make the development paths for up-and-coming Sabres prospects, especially Jack Quinn, much clearer. There is plenty of good news to unpack in this edition of Sabres News & Rumors.
Ruotsalainen Rapidly Developing in Liiga, Leads League in Points and Goals
It looks like the Sabres have struck gold in undrafted forward prospect Ruotsalainen, who signed with the team on a three-year, entry-level deal on March 8, 2019. At 22 years old, he currently leads Liiga, Finland's top professional league, with 12 points (nine goals, three assists) in 10 games on loan to Tampereen Ilves. With his stellar skill set and goal-scoring prowess, it is all but confirmed that the Oulu, Finland native will be in contention for a Sabres roster spot in 2020-21.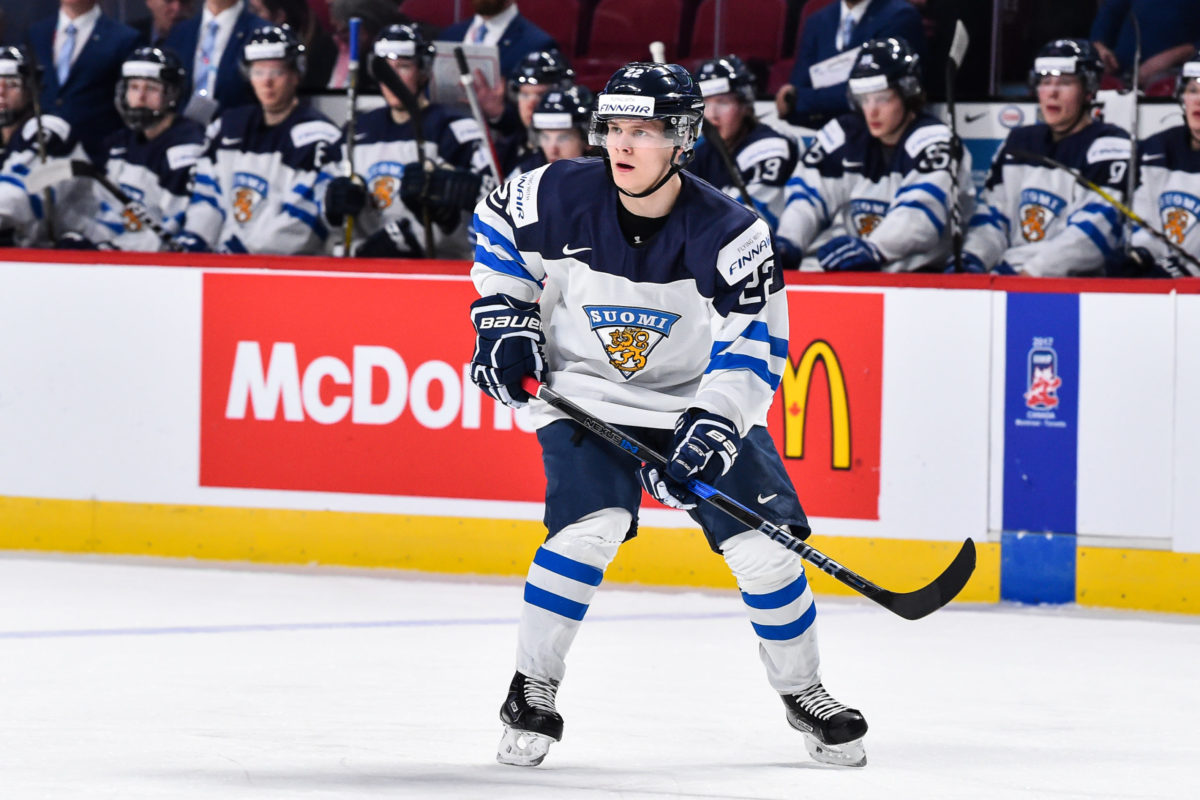 Less than a month into the Liiga season, Ruotsalainen has already tallied 60% of his total goals from the previous 2019-20 season. In 2018-19, he recorded 42 points (21 goals, 21 assists) in 59 games, which he followed up with 43 points (15 goals, 28 assists) in 15 fewer games (44) the next year — nearly a point-per-game. Needless to say, Ruotsalainen is developing at an incredibly fast pace and is expected to shatter many of his personal records this season.
With four points (two goals, two assists) in his most recent game versus JYP, he shows no signs of slowing down. His next game is scheduled against Sport on Friday.
Luukkonen Finding His Game in Finland, Extends Loan With HC TPS
Luukkonen, the Sabres' 54th-overall pick from the 2017 NHL Entry Draft, is currently on loan to HC TPS in Liiga. The 21-year-old currently ranks sixth among goaltenders in the Finnish league with a .916 save percentage in four games, allowing 10 goals on 119 shots. His recent success has rewarded him with a loan extension until Dec. 18, which could be extended even further if the Sabres decide to keep him in Finland until the start of the AHL season.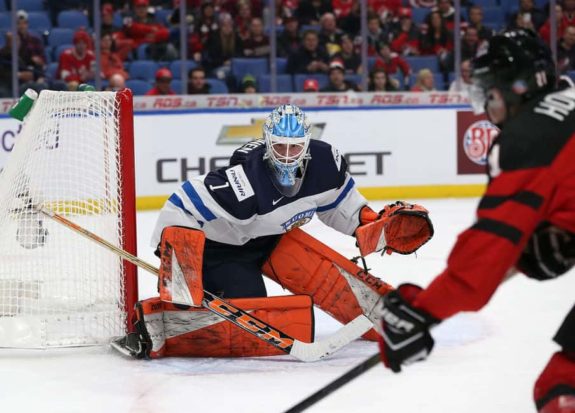 The Espoo, Finland native netminder is deemed as the Sabres' goaltender of the future and is expected to play for the Rochester Americans full-time when the AHL returns in 2021. In the meantime, Luukkonen will continue sharpening his skills with HC TPS and look to establish himself as one of the best goaltenders in Finland's top professional league before heading back to North America.
Although Luukkonen's most recent start resulted in a 4-1 loss to Lukko, he kept his team in the game by stopping 41 of 44 shots against for a .932 save percentage. His next potential start date is scheduled for Friday versus KooKoo, but HC TPS has yet to confirm a starting goaltender.
Quinn Expected to Participate in OHL Return-to-Play, Team Canada WJC Selection Camp
If Quinn, who was drafted eighth overall earlier this month, does not make the Sabres' roster for 2020-21, it is likely he will return to the Ottawa 67's for another season of major junior hockey. His options have become much clearer after the OHL announced on Thursday that they will play a condensed 40-game season beginning on Feb. 4, 2021. With an outstanding 89 points (52 goals, 37 assists) in 62 games last season, the 19-year-old has proven himself as a lethal sniper and high-quality playmaker.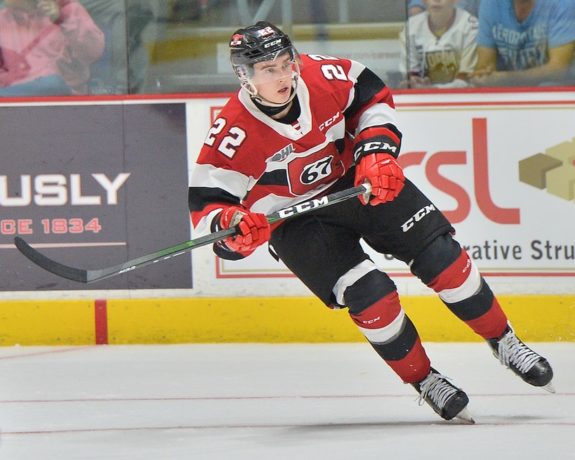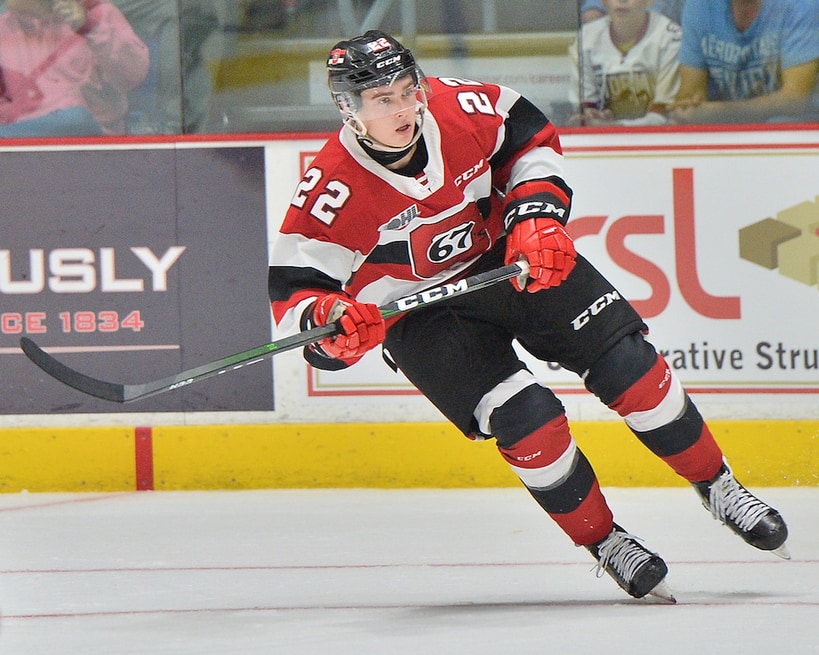 Quinn, alongside fellow Sabres prospect Dylan Cozens, was also named to Team Canada's selection camp roster for the 2021 IIHF World Junior Championship on Thursday. The 28-day camp is set to begin on Nov. 16 in Red Deer, Alta. and will provide the 19-year-old right-wing with much-needed ice time. In Quinn's post-draft press conference, he stated that he wants to "prove that [he's] ready to play in the NHL next year." He will certainly have a much better chance at achieving his goal with extra playing time prior to Sabres training camp.
Rochester Americans Set to Play First Game in 11 Months
On Wednesday, the AHL released plans to begin their 2020-21 season on Feb. 5, 2021. The Sabres' AHL-affiliate Americans have not played a game since March 11, 2020, meaning they will have gone nearly 11 months before playing their next one. Although it has been a lengthy wait, it is great news to hear that the developmental league will finally be returning.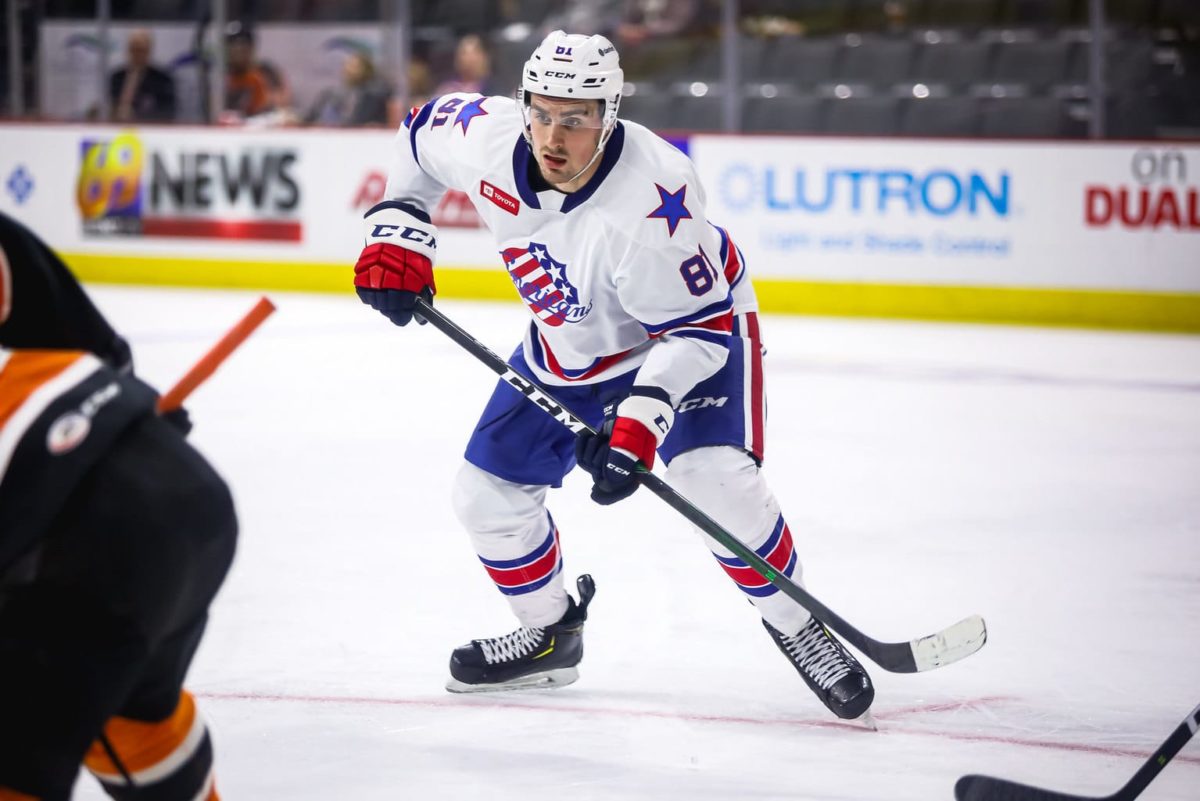 The Americans can now resume operations and continue advancing future Sabres players, including aforementioned Luukkonen, and possibly Ruotsalainen as well. Some of Buffalo's most notable prospects in the AHL include forwards Casey Mittelstadt and Tage Thompson, and defencemen Will Borgen and Jacob Bryson. All four players will have a solid shot at suiting up for the Sabres at some point next season.
What's Next for the Sabres?
The Sabres are hoping to re-sign unrestricted free agent Dominik Kahun, but there have been no recent reports about any progress in negotiations. The latest update came via radio interview on Oct. 12 when general manager Kevyn Adams stated he had "maintained a line of communication with [Kahun's] agent" on WGR 550.
There have also been rumours that the Sabres may use their second buyout window on Kyle Okposo, who currently carries a $6 million cap hit, to free up more cap space and make room for players such as Quinn and Ruotsalainen. The team will have 24 hours on Saturday to make a decision.
While waiting for the Sabres to announce more transactions, be sure to keep an eye on Ruotsalainen and Luukkonen as they dominate Liiga on their road to the NHL. As previously mentioned, both players are scheduled to play this Friday.
---
---