Kevyn Adams' first draft pick as general manager of the Buffalo Sabres was a huge success despite mixed reactions from fans. With the 8th-overall pick in the 2020 NHL Entry Draft, the Sabres selected Canadian right-winger Jack Quinn of the OHL's Ottawa 67's. The 19-year-old sniper is arguably the best goal scorer in his draft class, recording 52 goals and 89 points in 62 games this season. If Quinn lives up to his potential, he may be one of the biggest draft steals in recent history.
The Sky Is the Limit
Quinn is a 6-foot, 179-pound goal-scoring machine from Cobden, Ontario, a small community in the Township of Whitewater Region. As a child, it seemed unlikely his future would be in hockey. Quinn was cut from multiple AAA hockey teams and spent most of his time playing baseball when the weather permitted. It was only six years ago that he decided to pursue hockey full-time and make a run for the NHL. Quinn continues to show stupendous improvement from season to season and has proven himself to be a very high-potential prospect.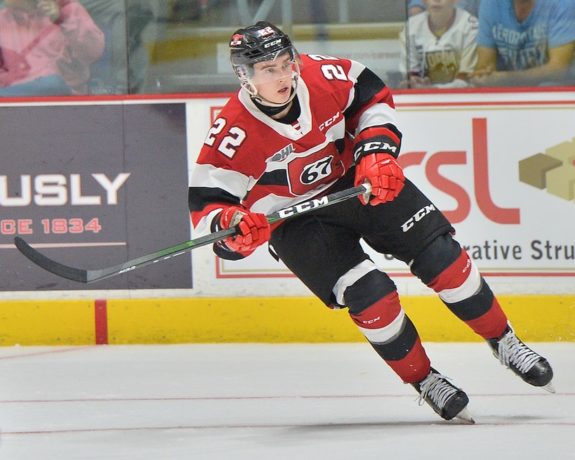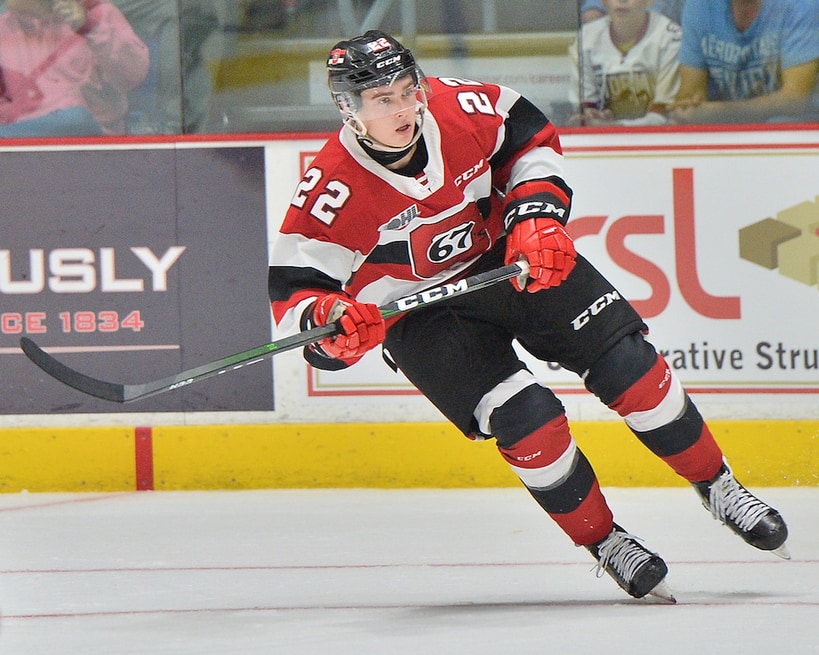 Quinn first laced up for the 67's in 2017-18, recording one assist and no goals in 8 games. In 2018-19, he became a full-time member of the team and tallied 32 points (12 goals, 20 assists) in 61 games. This season, his second playing full-time in the OHL, he put up an astonishing 89 points (52 goals, 37 assists) in 62 games, and ranked 8th in the league in points.
"My main asset is I'm an offensive player," said Quinn. "I'm a goal scorer."
Quinn finished second in the OHL in goals this season, behind Toronto Maple Leafs rookie left-winger Nicholas Robertson. He is also just the fourth OHL player to score 50 goals in their draft year since 2009-10. If Quinn continues on this trajectory, he could soon become one of the most dangerous weapons in the NHL. Adams said he and his scouting staff "did [their] homework" prior to the draft, and it is very evident with this pick.
"We see the ability for him to keep getting better," said Adams. "He's got that growth mindset mentality."
Ready to Prove Himself
Quinn plans on competing for a Sabres roster spot at training camp this offseason, but the team may decide to keep him in the OHL for another year before he makes the jump. With his rapidly growing skill set, don't be shocked if he lands a spot in the Sabres' lineup next season. Adams even suggested that Quinn might be able to slide into a centre role.
"I want to prove that I'm ready to play in the NHL next year," said Quinn.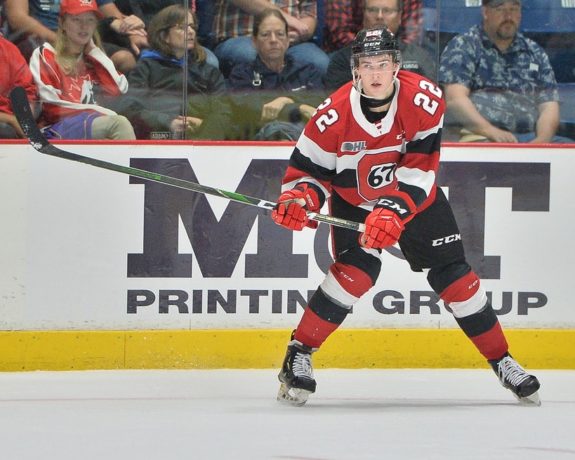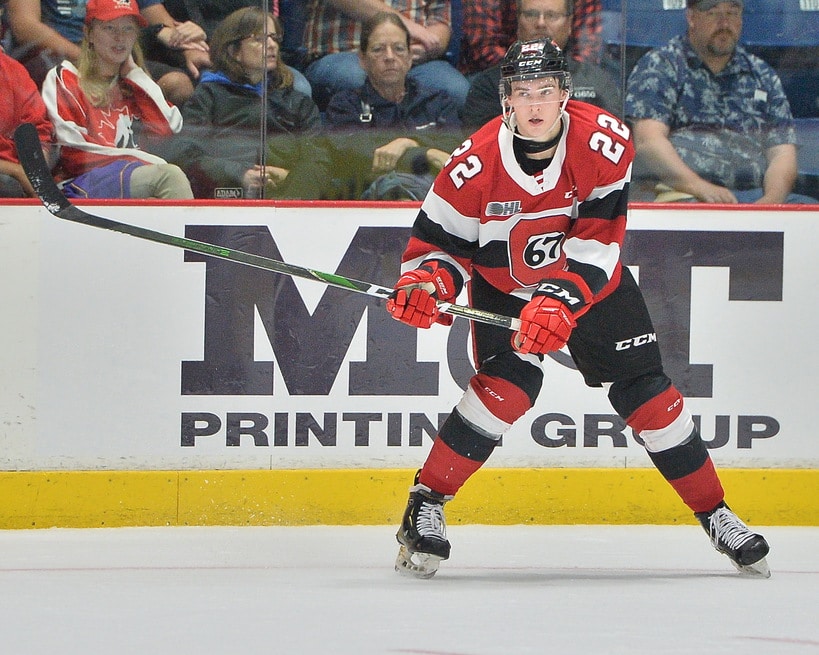 Many Sabres fans were skeptical of Adams' decision to pass on higher-ranked prospects such as Marco Rossi and Cole Perfetti, but no other player had the same level of drive, motivation, or perseverance he was looking for. An underdog his entire career, Quinn has proven time and again that he is always ready to step up to the challenge and take his game to the next level.
Related: Our Free NHL Draft Guide
"We are really, really excited that Jack Quinn was there for us to be able to take," said Adams. "When I was able to get the microphone and call that name, we were pretty excited about that."
The timetable of the 2020-21 NHL season is still up in the air, but commissioner Gary Bettman stated on Tuesday that the league is aiming for a Jan. 1, 2021, start date. We will hopefully have a better understanding of Quinn's chances of making the NHL roster in a couple of months. Even if he doesn't don the Sabres' blue and gold this season, Quinn has a very bright future ahead.
---
---