When the Columbus Blue Jackets exited the 2020 postseason, the roster had an abundance of NHL-caliber defensemen but lacked proven centers. By the time the 2020-21 regular season begins, the team will have a decidedly different look. With the trades of long-time Blue Jacket Ryan Murray and his occasional D partner Markus Nutivaara, the blue line got thinner. Signing centers Max Domi and Mikko Koivu substantially improved the roster down the middle.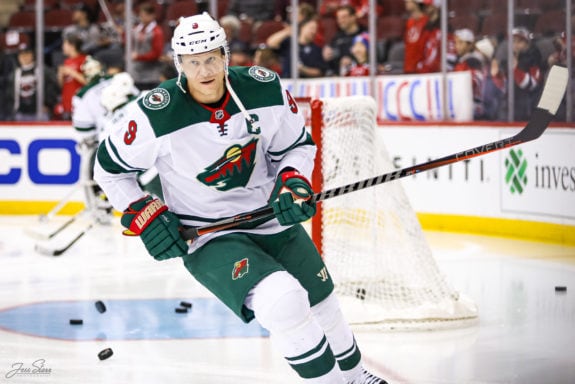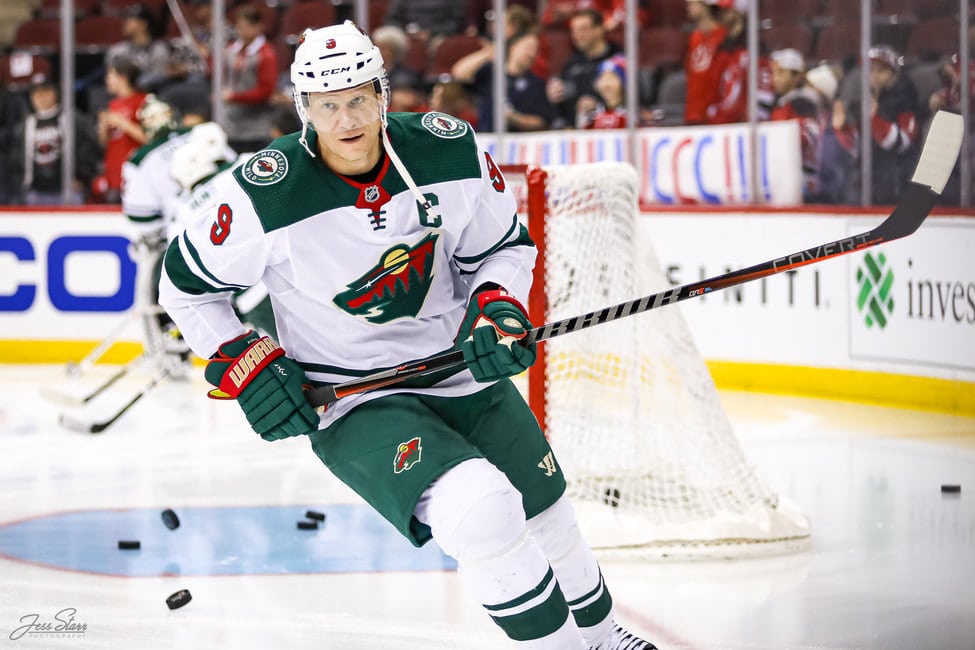 Those were not the only roster moves involving defensemen and centers, just the ones that will have the most impact on the coming season. In fact, the Blue Jackets actually dumped a center (buying out the contract of Alexander Wennberg) and added a depth defenseman (free agent minor leaguer Garth Bayreuther).
Thinning the Roster to Free Up Cap Space
The often-injured Murray was, when healthy, an important part of the Blue Jackets' defense. During the 2019-20 regular season, he played only 27 games, but in those games, he averaged a hair under 20 minutes of ice time, including over two minutes per game on the penalty kill.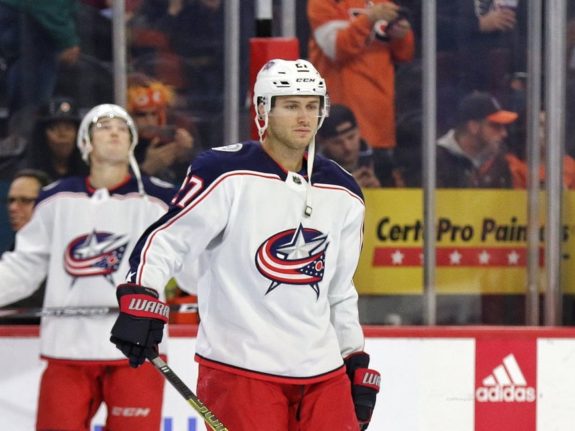 In his seven seasons with the Blue Jackets, who drafted him second overall in 2012, Murray played 347 regular-season games, recording a relatively modest 110 points but a massive 590 blocked shots. The return in his trade to the New Jersey Devils was a mere fifth-round pick in the 2021 Entry Draft, but it freed up $4.6 million in cap space for next season.
Related: What If? The Islanders, the Blue Jackets, Ryan Murray & the 2012 Draft
Sending Nutivaara to the Florida Panthers for minor leaguer Cliff Pu was nothing more than a salary dump, adding $2.7 million to the available cap space for each of the next two years. Buying out the contract of inconsistent center Alexander Wennberg dropped over $4.5 million from the payroll (although as a buyout, there is still a minor cap hit for several years).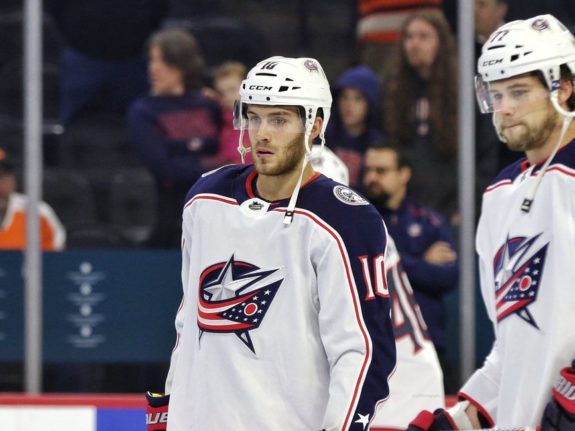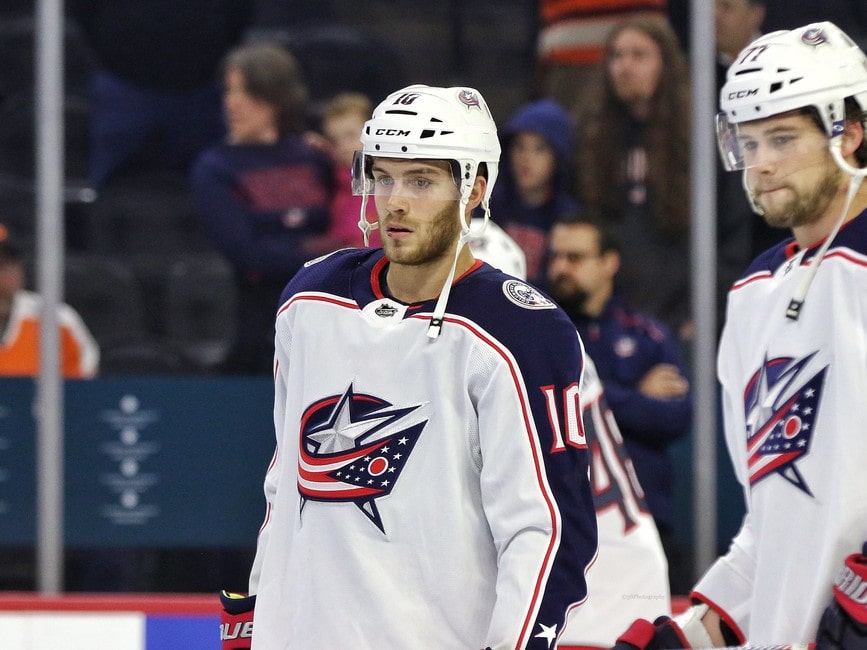 Combined, the three moves were able to provide space under the "flat" salary cap ($81.5 million) to sign restricted free agents center Pierre-Luc Dubois and defenseman Vladislav Gavrikov, and perhaps add a player through free agency.
Supplementing the Centers
Looking at the Blue Jackets' roster at the end of last year, you would see these players listed as centers: Dubois, Wennberg, Boone Jenner, Riley Nash, Brandon Dubinsky, Gus Nyquist, Alexandre Texier, Emil Bemstrom, Liam Foudy, Nathan Gerbe, Stefan Matteau, and Kevin Stenlund. That dozen seems like a lot. But it's not. Let's start trimming the list with Dubinsky, whose chronic wrist injury likely has ended his career.
Wennberg is gone. Nyquist will play on the wing, as will Jenner. Texier may play center for the Blue Jackets someday, but coach John Tortorella says he's not ready: 
I still think Tex may be a center, eventually, but right now we can afford to keep playing him on the wing.

source – 'John Tortorella wants Blue Jackets to open up on offense with new look at center' – Aaron Portzline – The Athletic – 10/14/2020
Bemstrom, Foudy, and Gerbe are wingers at the NHL level. Stenlund and Matteau are spare parts and injury replacements. That drops the 2019-20 list from 12 to two (Dubois and Nash). Adding Domi and Koivu makes it four regular centers, with a number of wings that could slide to the middle if needed.
The Blue Jackets acquired Domi in a swap of RFAs, with the rights to Josh Anderson headed to the Montreal Canadiens in return. Anderson reportedly rejected a seven-year, $35 million dollar offer from the Blue Jackets but signed with the Canadiens for a half-million more per year. Domi signed a cap-friendly two-year deal at $5.3 million each. While he can become an unrestricted free agent after 2021-22, he has a chance to prove himself in Columbus and earn a larger, longer-term deal once the salary cap starts to rise. He'll be only 27 years old then.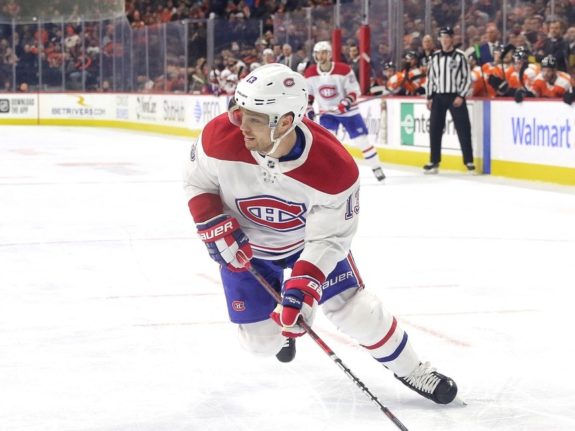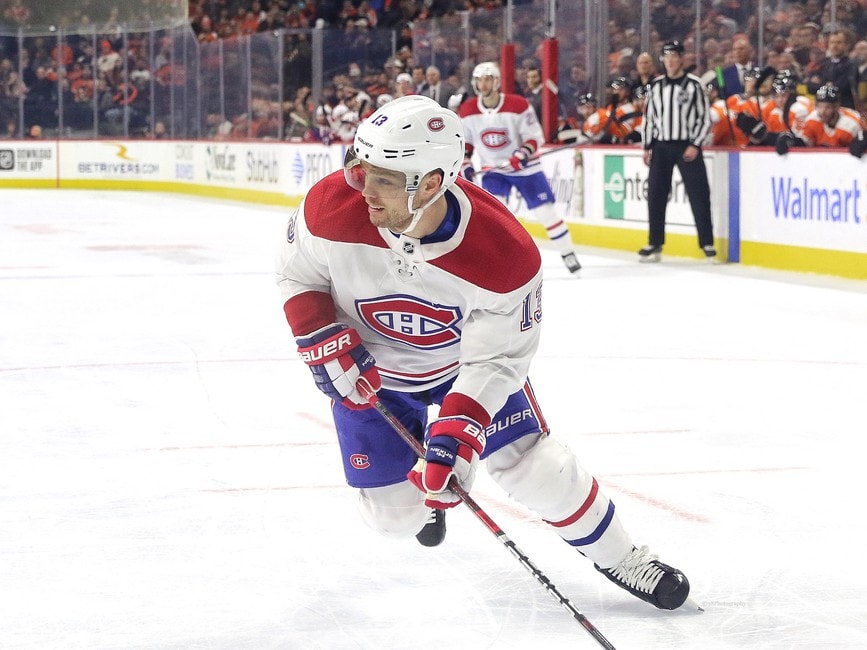 In contrast, Koivu will be 38 when his brand new one-year, $1.5 million deal expires next summer. The Blue Jackets signed him in free agency after the Minnesota Wild decided not to re-sign their long-time captain.
Projecting the 2020-21 Roster
It's always too early (and never too late) to say that the roster in Columbus is "set." GM Jarmo Kekäläinen wheels and deals with the best of them. Some years are quiet when you expect fireworks, and some years provide surprises. But based on what we know now, here's what I expect.
Goaltending
Pending any major trade, goaltending looks set for years to come. The 2019-20 season saw an All-Star first half from Joonas Korpisalo and an incredible second half from Elvis Merzlikins. Korpisalo and Merzlikins are a formidable "1A and 1B" goalie tandem. (And waiting in the wings are well-regarded prospects Matiss Kivlenieks, Daniil Tarasov, and Veini Vehvilainen.)
Defensive Pairings
The top four on defense remain the same heading into the new season, with Norris Trophy candidate Seth Jones paired with goal-scoring machine Zach Werenski, followed by the rugged Savy-Gavy pairing (David Savard and Gavrikov). The third pair offers coach Tortorella several possibilities.  I expect to see Dean Kukan and Andrew Peeke begin the season as the third pairing, but Torts has options.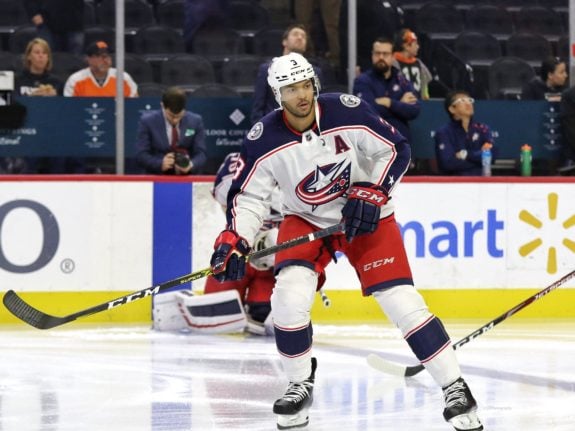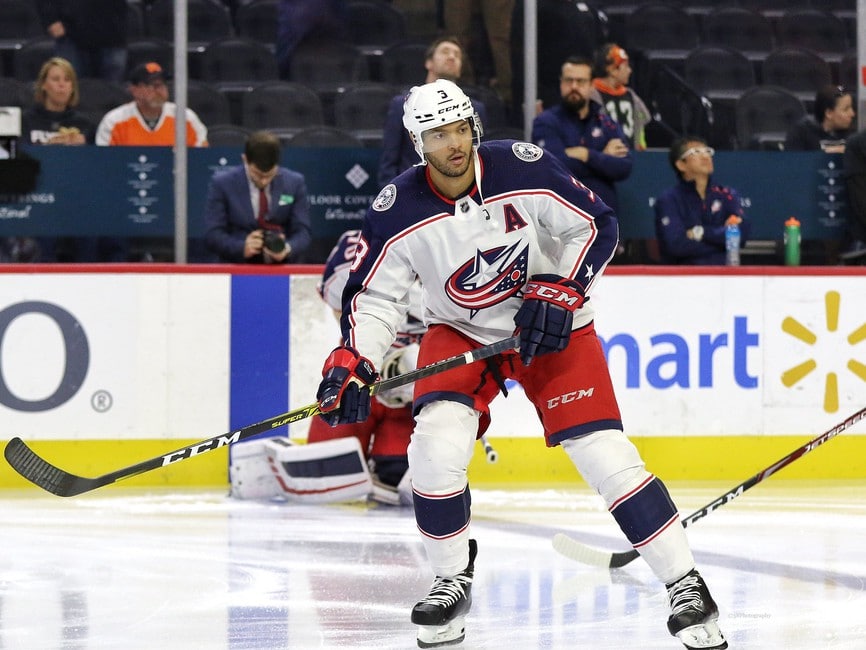 Also available are experienced Scott Harrington and 2015 first-round draft pick Gabriel Carlsson, as well as Adam Clendening and Bayreuth. It's not as deep as last season's defense group, but they should be able to weather an occasional injury – or even two at the same time (as long as they're not named "Jones" and "Werenski").
Forward Lines
Wennberg and Anderson are out; Domi and Koivu are in. And 26-year-old Mikhail Grigorenko, a former first-round draft pick (#12 overall, Buffalo Sabres), is returning to the NHL from three years in the KHL. Grigorenko has something to prove. He didn't leave a cushy spot in Russia just for a one-year, $1.2 million contract that's subject to federal and state taxes.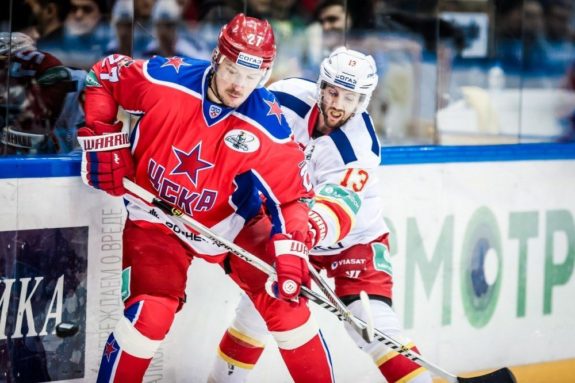 Grigorenko will try to make the most of the minutes that Tortorella gives him. And if he doesn't, he'll be watching from the press box. If he does, he may work his way up the lineup. By the way, he's yet another natural center. In his five prior NHL seasons (three in Buffalo, two with the Colorado Avalanche), and three KHL seasons with CSKA (Moscow), he's always played as a center. I expect, however, that he'll start his season with the Blue Jackets on the wing to ease his return to the smaller ice.
The forward lines we can expect to see at the beginning of the 2020-21 season might look like this:
Texier – Dubois – Oliver Bjorkstrand
Nyquist – Domi – Cam Atkinson
Jenner – Koivu – Nick Foligno
(Grigorenko, Gerbe) – Nash – (Bemstrom, Foudy, Eric Robinson)
Of the 10 projected and five possible starting forwards, seven are 25 or younger, and four of those are between 20 and 22 years old. Other than Koivu, the "graybeards" among the forwards still have a few miles on them by NHL standards. Gerbe is 33, Foligno is 32, Atkinson, Nyquist, and Nash are 31, and as hard as it is to believe, Jenner is still only 27.
Related: Blue Jackets Could Use a Scoring Winger…But Who?
There is one other point I'd like to make about the Blue Jackets' centers entering 2020-21: For the most part, they stink on faceoffs. Their 2019-20 stats: Dubois 44.6%, Domi 48.8%, Nash 47.9%. Koivu is a bright spot at 53.1%, but Boone Jenner was the only regular faceoff man who won over half of his draws last season (55.1%), though he'll start the season on the wing (likely on a line with Koivu).
The 2020-21 Outlook
With a now-proven goaltending tandem, a top-four D returning from the 2019-20 team that allowed the third-fewest goals in the league, and the augmented center position (as well as another year of experience for the young wings), the Blue Jackets could very well be the sleeper team to pick this season.
---
---