Montreal Canadiens' general manager Marc Bergevin gambled when he signed Josh Anderson to a seven-year contract with a $5.5 million average annual value (AAV). While his performance has been relatively consistent, his injury history makes this contract precarious at best. While the Habs definitely needed a power forward, the success of this contract will be determined by how much and well Anderson plays over time.
The Push for a Power Forward
Given that the Canadiens are one of the less physical teams in the NHL and have been for the last few seasons, it makes sense that Bergevin was in the market for a power forward who can play physically and add some scoring. Other teams have players like this; the Washington Capitals have Tom Wilson, the Philadelphia Flyers have Kevin Hayes, the Boston Bruins have probably too many to list, and the Toronto Maple Leafs just added Wayne Simmonds.
Related: Canadiens' Top-20 Goal Scorers All-Time
These types of players bring a certain tenacity that complements star players well and allows them to flourish. Many of them also have years of experience under their belts, which undoubtedly serves the development of younger players.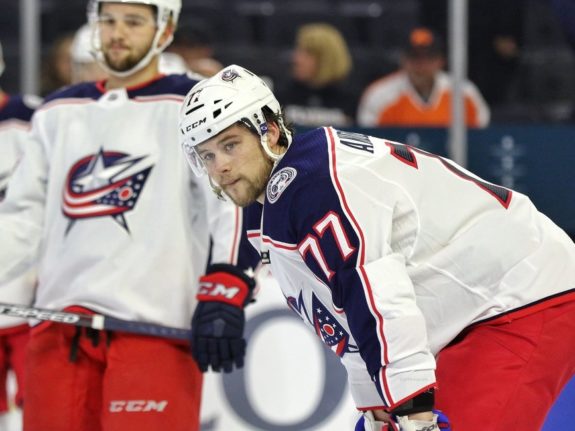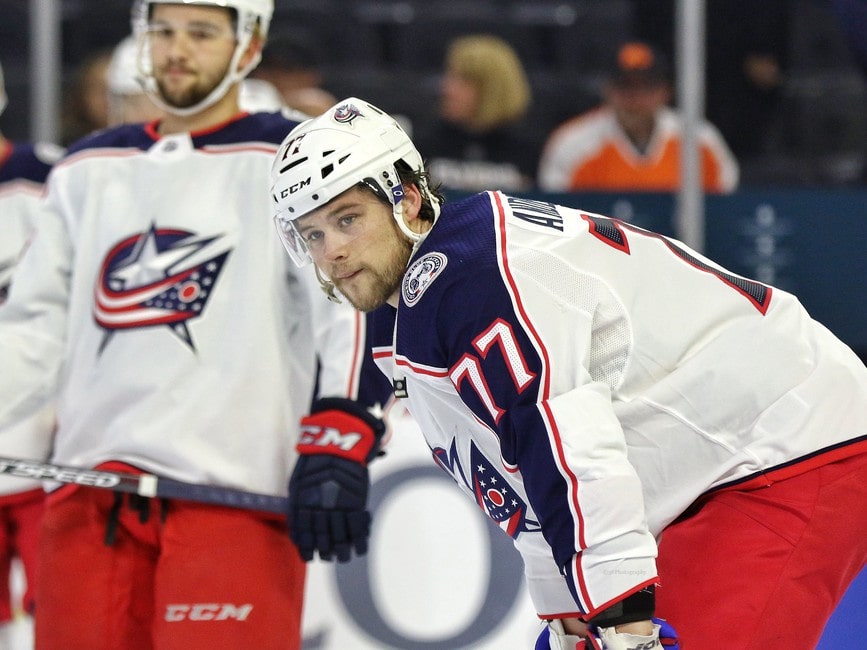 The Eastern Conference has a lot of big forwards and it seems every team in the east got one with scoring potential since the free-agent market opened, like former Nashville Predator Craig Smith who was signed by the Boston Bruins. Bergevin had been clamouring for a power forward for a while and realized how rarely players like Anderson become available, so he snapped him up in a deal for Max Domi before 2020 Free Agency kicked off.
Anderson's Attributes
Anderson is a good player, who's had statistically good performances. In 2018-19, he scored a career-high 27 goals and 20 assists and played the full 82 games. The season before, he registered 17 goals and 12 assists in 78 games. He was one of the more reliable Columbus Blue Jackets, even spending some time as the team's top scorer in 2018-2019 before Artemi Panarin got hot.
The Injury Bug
The biggest question mark surrounding Bergevin's decision to sign Anderson to such a lengthy contract at a comparatively high value concerns his injury history, particularly last season. He injured his shoulder early last season and by his own admission, returned earlier than he should have:
"It was a down year, and you never go into any year thinking that you're going to get injured or things like that can happen. Obviously, in my contract year, it did. It started with Game 1, getting injured and me coming back early, which I said to myself I would never do again."

Josh Anderson on his decision to return from an injury earlier than recommended.
His 2019-20 campaign ultimately ended in March after surgery on the same shoulder to repair a torn labrum, and he's struggled with other injuries in the past. In February 2017 he suffered a concussion against the Detroit Red Wings and nearly suffered another in May 2019 after a hit to the head by the Bruins' Charlie McAvoy. He also missed a month of the 2017-2018 season with a knee sprain.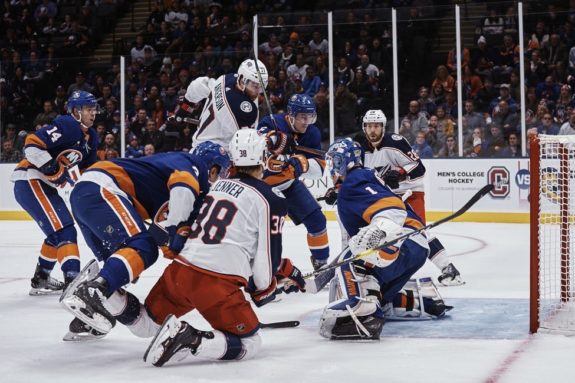 Anderson's contract is what some describe as a shockingly high AAV and term given his injury history. The signing was called into question by Adam Gretz of NBC Sports, who argued that both the terms of the deal and Anderson's previous health issues may be red flags. He also questioned whether Anderson's point totals warrant the value and term of the contract, as he has only scored more than 40 points once: "Seven years is always a significant risk for any player that isn't a superstar, and even for them it can be risky depending on their age."
The Money Factor
That said, Arpon Basu of The Athletic agrees that the AAV is fair, but that the seven-year deal was too much of an investment, and Nathan Ni of Habs Eyes on the Prize praised Bergevin for both the contract and the trade for Anderson as he believes the cost is simply the price to pay for a scoring power forward in today's NHL.
Ultimately, the deciding factor in whether Bergevin bet the house on Anderson will be determined by how well he gels and ages with his new team. Included in this is his ability to consistently produce and whether or not he stays healthy. If he can do both of those things, Bergevin's investment will be worth its weight in gold.
---
---
Covering the Pittsburgh Penguins and other topics for The Hockey Writers. Also a big fan of the Chicago Cubs and progressive rock music.