This past weekend, the Detroit Red Wings signed defenseman Troy Stecher to a 2-year, $1.7 million AAV contract. Previously a member of the Vancouver Canucks, Stecher was not qualified by his former team, which allowed GM Steve Yzerman to sign the 26-year-old. It's a signing that makes perfect sense for the Red Wings, who appear to be in a much better position after the first few days of free agency.
Stecher Fills a Need (Young D-man)
Before the start of free agency, the Red Wings announced that they were cutting ties with Jonathan Ericsson and Trevor Daley. Both players were unrestricted free agents in their late 30's and coming off a season where they combined for -0.4 point shares. That means Detroit lost four-tenths of a point with those guys on the roster so it was reasonable to assume neither one of them would be back next season.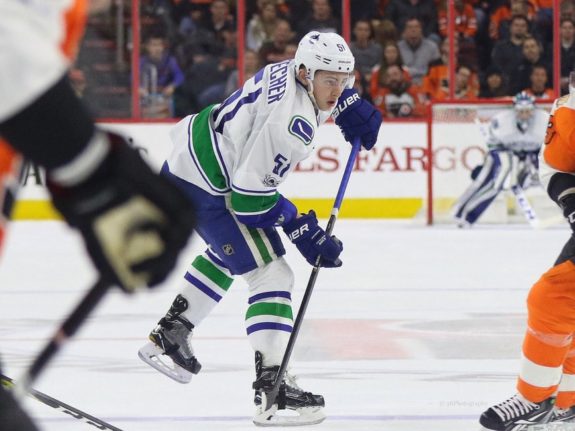 To get someone like Stecher is a significant upgrade over both of those players. In fact, his point shares last season were 3.8, more than the best defenseman on the Red Wings (which belonged to Filip Hronek at 3.5), and a sizeable difference to the -0.4 combination from Ericsson and Daley. It also helps that Stecher put up 17 points in 69 points last season, showing that he has a bit of a scoring touch.
Another factor in the signing of Stecher is his age. As of the signing on Saturday, he's played four seasons of at least 68 games or more and is only 27. He's got a great mix of experience with a touch of your youthfulness that's hard to find on the open market. Stecher is a great signing for those reasons among others.
How Does Stecher Fit in Detroit?
In the playoffs, Stecher averaged the fifth-most average time on ice of all Canucks' defenders with 16:20 minutes per game. He was mostly paired with Alex Edler and Jordie Benn and wasn't really a factor on the special teams. It wouldn't be at all shocking to see him get increased ice time and a possible special teams role with the Red Wings.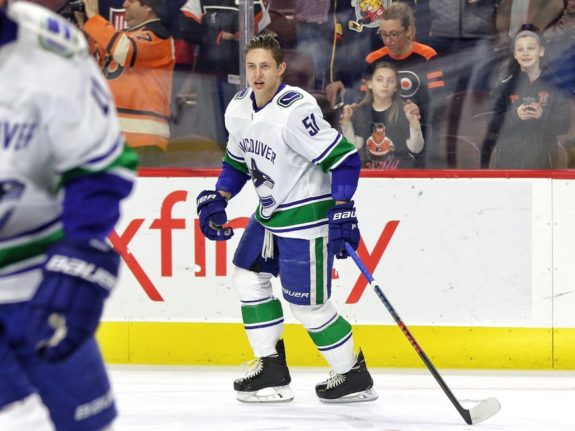 Stecher is one of three defensemen Detroit acquired this offseason, with the other two being Marc Staal and Jon Merril. The Red Wings currently have seven blueliners under contract heading into next season, including Filip Hronek, who is on loan for Hradec Kralove of the Czech Extraliga. It gives someone like Stecher plenty of opportunities to compete on this team, especially in a top-four role.
Related: A Tribute to Nicklas Lidstrom
Hronek and Patrik Nemeth were each respectable last season and since they are returning members of the team, they'll probably get the top defensive pair. Nemeth and Stecher are the only right-shot defensemen on the team and if Nemeth is going to play on the top pair, then Stecher should at least get a look on the second. It's something to keep an eye out on when the Red Wings get back to training camp (whenever that might happen).
What Should Stech's Expectations Be?
As a member of the Detroit Red Wings, I see Troy Stecher being a top-four defenseman who can play a little on special teams. If he's outperforming those expectations, then the Red Wings are thriving. But if he's underperforming, there's definitely some concern. In terms of points, I'm hoping for anywhere between 20-30 from Stecher with an increased role. But with a $1.7 million AAV, you can't get too upset with this signing. (from 'Paul LaDue, Troy Stecher and Derek Forbort find new homes in NHL free agency,' Grand Forks Herald, 10/12/2020)
---
---
Currently writing about the Detroit Red Wings for THW
Content Creator for Speak Your Peace