In today's NHL rumor rundown, there is news that the Montreal Canadiens might be ready to move Brendan Gallagher. Why the sudden shift in his long-term outlook with the team? The Vegas Golden Knights landed their big fish in Alex Pietrangelo, but were they in on other players too? Edmonton Oilers general manager Ken Holland discussed where negotiations are at with Ryan Nugent-Hopkins and there's talk as to why Mike Hoffman hasn't signed a free agency deal yet.
Canadiens and Brendan Gallagher Struggle Over New Contract
** Update:
Gallagher negotiations took a 180 degree turn on Wednesday as the Montreal Canadiens have signed the forward to a six-year extension for big money. Gallagher will earn $6.5 million per season over the next six seasons. The contract includes a modified no-trade and a full no-move clause throughout the deal. There are no signing bonuses and the entire extension is paid in salary. 
With the signings of Josh Anderson and Tyler Toffoli, the Montreal Canadiens and Brendan Gallagher were reportedly at an impasse over a new contract.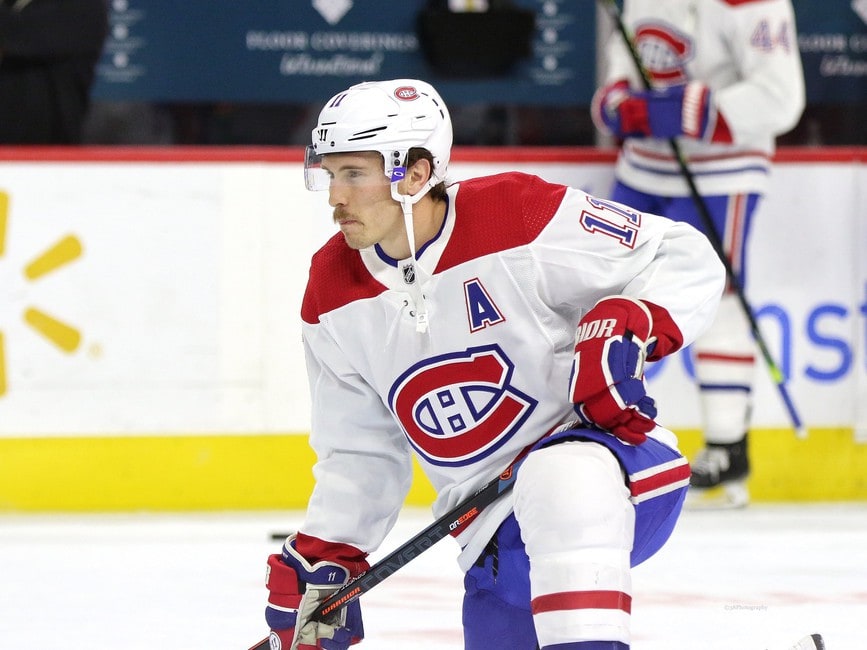 The Canadiens have been busy this offseason but as per a report on Tuesday from TSN hockey insider Pierre LeBrun, talks between the Montreal Canadiens and forward Brendan Gallagher's agent Gerry Johannson, had broken off.
Gallagher was said to want term on his deal but GM Marc Bergevin noted that there was only so much money and term the team can give. Bergevin didn't mention Gallagher's name specifically when he made comments about the salary cap, but it seemed clear the comments were in response to the recent news. He noted:
"At the end of the day we have a (cap on) payroll that needs to be respected; we have an amount that will go to each player. So my responsibility is to manage that payroll to have the best possible team on the ice. But at the end of the day the players also need to understand that it's not an indefinite amount of money; it's a fixed amount. So we have to be prudent and for the players, let's be honest if they want to be in Montreal, they might have to make some sacrifices also for us to have a good team."

source – 'Marc Bergevin suddenly has negotiating leverage and now everyone knows it' – Arpon Basu – The Athletic – 10/14/2020
What's interesting about this is that it wasn't long ago that Gallagher had publicly said he wasn't worried about money and that it didn't play a huge factor in his decision. Instead, it was about winning. Gallagher said. "I'm not going to sit here and lie and say the money's not going to be important to me. But it'll be enough money regardless of what it is. I'll be able to live a happy life post-hockey, that's not going to be a worry." Instead he said, "I want to enjoy my time, I want to enjoy my experience and I want to have an opportunity to be a winner."
As for how the deal with Josh Anderson got done, Friedman notes that Anderson told the Blue Jackets they had a choice to sign him either one year or a max deal. That's why he was traded. Anderson came with the same messaging to the Canadiens and they chose the max deal.
Related: Canadiens' Marc Bergevin is Gambling on the Josh Anderson Contract
Oilers Working on Nugent-Hopkins Extension
During an interview on Oilers Now, Edmonton Oilers general manager Ken Holland spoke with host Bob Stauffer and discussed his free agency moves and plans moving forward. When asked about a contract extension for Ryan Nugent-Hopkins, he said the team has been working on it for a some time now.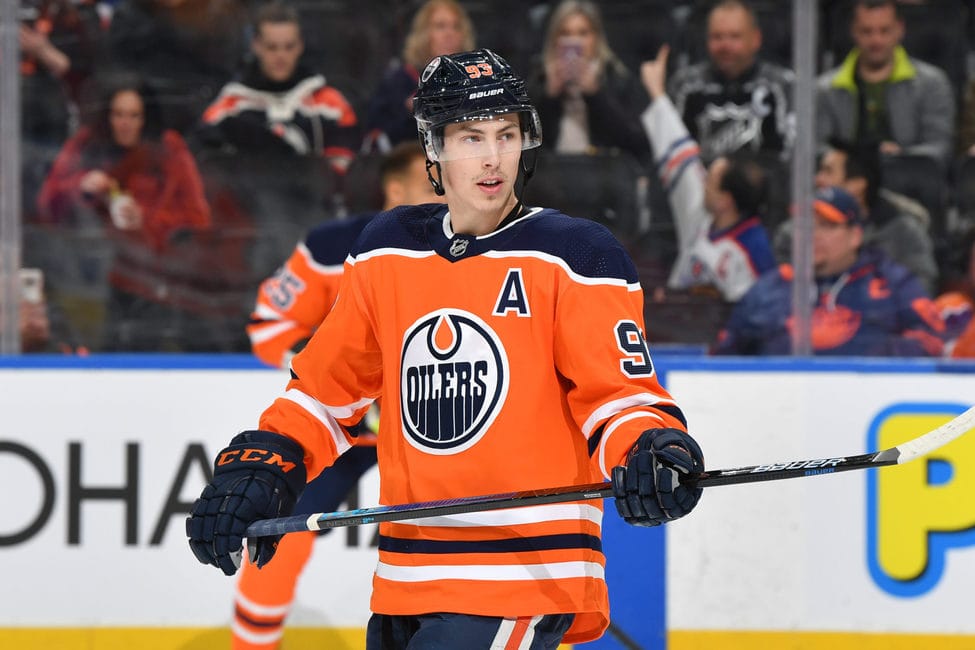 Stauffer talked about how popular the player was in Edmonton and Holland said, "Well, he's popular with me too." He added, "We've had lots of conversations." Holland added, "I'd like to keep Ryan. I'd like to find a solution that works for Ryan and for us."
He noted that Nugent-Hopkins is looking for term on his next deal. The expectation is that it will get done.
Golden Knights in on Hall and Stamkos?
According to Elliotte Friedman, during his 31 Thoughts podcast, the Vegas Golden Knights didn't just try to land Alex Pietrangelo (which they ultimately did), they pitched to unrestricted free agent Taylor Hall and had a discussion about adding Steven Stamkos via a trade.
Regarding Hall, Friedman said, "The other thing here that's really interesting is, I think Vegas was one of the finalists for Taylor Hall. I think they wanted to do it." He guessed they were offering him around five [million], which is why he didn't do it, but he says, "they wanted him."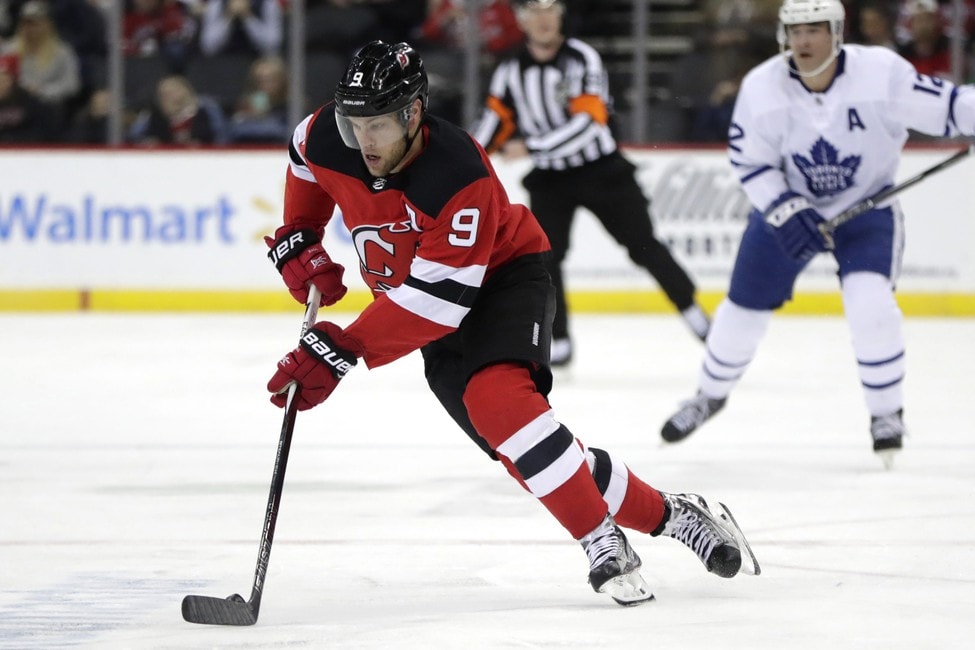 On Stamkos: "And I'll tell you another thing too. There's a whole situation in Tampa over Steven Stamkos, and I believe Tampa has gone to Stamkos and asked him if he would waive." He noted, "And I think Vegas at least had a conversation about it."
Hall Got Tired of Waiting
Friedman also adds that part of the reason Taylor Hall ultimately chose the Buffalo Sabres is because a number of teams had come to him with offers but said they'd only be able to make it work if we move other money first. Hall wasn't keen on waiting forever so he chose Buffalo.
Friedman isn't convinced the Colorado Avalanche ever even got the point of talking about money and that the Boston Bruins were interested but it was going to take some time to make it work.
Mike Hoffman Firm on Price
As per reports by TSN's Frank Seravalli, during a spot on the latest Insider Trading segment he noted that Mike Hoffman is holding firm at his salary range between $5.5 million and $6.5 million.
It could be some time before he's signed considering how little money many forwards have signed for this offseason. Boston, Carolina and Columbus are teams rumored to be interested.
---
---
Catch up on all the latest NHL Rumors