Before the offseason kicked off, the Detroit Red Wings were faced with four key questions. Through free agency and internal roster management, general manager Steve Yzerman was able to resolve those major concerns, putting the Red Wings in a great spot heading into the 2020-21 season.
In all, Yzerman signed eight players to team-friendly deals:
RW Bobby Ryan: One year, $1 million
D Jon Merrill: One year, $925,000
G Thomas Greiss: Two years, $3.6 million AAV
D Troy Stecher: Two years, $1.7 million AAV
C/LW Vladislav Namestnikov: Two years, $2 million AAV
C Kyle Criscuolo: One year, $700,000
G Kevin Boyle: One year, $700,000
RW Riley Barber: Two years, $725,000 AAV
In addition, the Red Wings opted against issuing qualifying offers to Brendan Perlini, Christoffer Ehn, and Madison Bowey, making them free agents. Long-time Red Wing Justin Abdelkader was bought out as well.
Let's dive into Detroit's newest acquisitions and how they address organizational deficiencies.
Related: The Grind Line: Grading the Red Wings' 2020 Draft
Ryan & Namestnikov Address Red Wings Scoring Woes
Last season, the Red Wings ranked last in the NHL in terms of goals scored. Bringing in Bobby Ryan and Vladislav Namestnikov to play middle-six roles helps address that issue and allows Detroit to feature three scoring lines.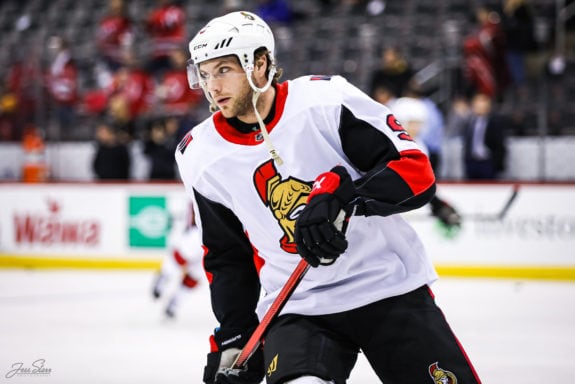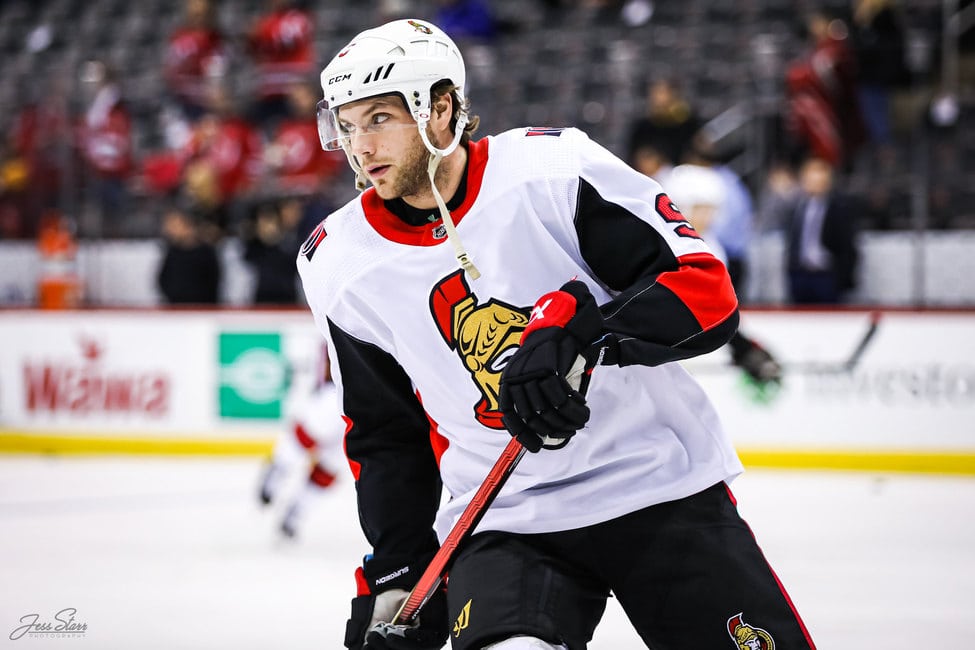 Ryan comes to the Red Wings itching to revitalize his career. The veteran chose Detroit after speaking with Yzerman and Dylan Larkin, plus receiving assurance that he'll play a meaningful role in Hockeytown. Ryan is expected to skate on the second line opposite Filip Zadina and see time on the power play as well. He recommitted himself to fitness during the pandemic and has been working with a skating coach lately as well.
The 33-year-old is also going to serve as a mentor for Detroit's young team. The Red Wings want to be competitive next season – Ryan is going to hold the team accountable on a nightly basis.
Versatility is the name of the game for Namestnikov, who happens to be Slava Kozlov's nephew. The 27-year-old can play all three forward positions, though it's worth noting that the Red Wings referred to Namestnikov as a center when they announced the signing. A second line of Namestnikov, Ryan, and Zadina could be dangerous next season and provide the Red Wings with much-needed secondary scoring.
The Red Wings could also deploy Namestnikov on both special teams units. Last season, the forward was on the ice for 3.7 goals against per 60 while shorthanded. For comparison, Luke Glendening was on the ice for 8.87 goals per 60 while a man down. On the power play, Namestnikov, would likely play a bumper role given his finishing ability and Detroit's roster makeup.
Merrill & Stecher Improve Detroit's Defense
The Red Wings gave up *a lot* of goals last season, but that shouldn't surprise them. Fortunately, Jon Merrill and Troy Stecher are stout defenders who will help Detroit suppress shots and scoring chances against.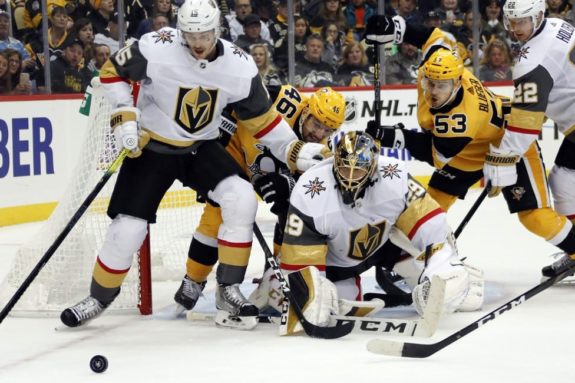 "He's a big guy," Yzerman said of Merrill while recapping Friday's signings to the media, "I consider him a solid defender. I expect him to be solid on our penalty killing and be big and be able to play minutes for us and help improve our defending."
Merrill came to Detroit to play. He'll likely start out on the third pair in addition to the penalty kill duties Yzerman mentioned. 
Stecher, meanwhile, has been quite competent at even strength. His 56.41 goals-for percentage would have easily topped Red Wings defenders last season. Expect Merrill to play tough minutes alongside Danny DeKeyser and contribute to the penalty kill as well.
Greiss Completes Goalie Tandem
Detroit's newest goaltender comes over from the New York Islanders, a remarkably structured team on defense. Last year, the Red Wings were the opposite defensively, but Thomas Greiss is a talented enough goalie to make up the difference.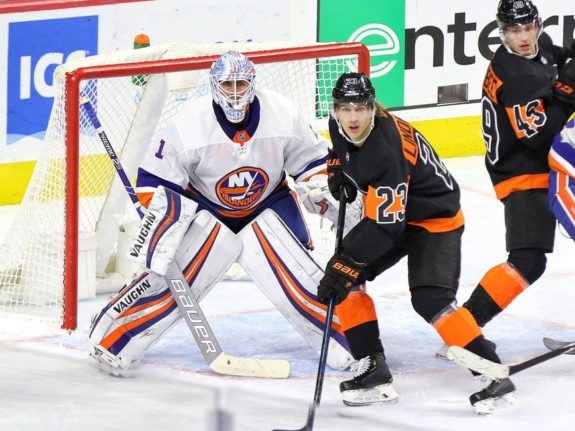 The plan is for Greiss and Jonathan Bernier to split time in net. Both are in their mid-30s and would benefit from a tandem system, even if Jeff Blashill rides the hot hand from time to time.
"I think it's a good young team," Greiss told the Detroit Free Press over the weekend. "I think they have a very good future and I trust Stevie Yzerman, that he is going to do a great job."
Red Wings' Key AHL Acquisitions
With Matt Puempel, Chris Terry, and Eric Tangradi now UFAs, the Red Wings needed to bring in some firepower for the Grand Rapids Griffins. Forwards Riley Barber and Kyle Criscuolo were brought in to play top-six roles for the Griffins alongside Michael Rasmussen, Joe Veleno, and Givani Smith, provided the AHL season launches soon after the NHL season does.
In addition, my junior hockey adversary Kevin Boyle gives the Griffins stability in net. Detroit could opt to keep Filip Larsson overseas for the 2020-21 season and have Boyle compete with Calvin Pickard for ice time in Grand Rapids.
Stats courtesy of NaturalStatTrick.com.
---
---