The last couple of days in the Chicago Blackhawks' world have been busy. With the departures of Brandon Saad and Corey Crawford, fans are starting to get a better picture of what the Hawks' roster could look like at the season opener. The team added a couple of new faces and the speculation behind the moves has been red hot. Here is the latest from Chicago.
Brandon Saad
Saad was traded to the Colorado Avalanche on Oct. 10. The Blackhawks got two defensemen in return: Nikita Zadorov and Anton Lindholm, both 25 years old. Zadorov will be a part of the Blackhawks' defensive core. Lindholm will likely play for Chicago's affiliate team, the Rockford Icehogs. The addition of Zadorov seems expected. Chicago has not been able to figure out how to get success out of the defensive core that they have. When they traded Olli Maatta to the Los Angeles Kings on Oct. 4, it was presumed that someone big was going to take his place. The team got someone big; literally and figuratively.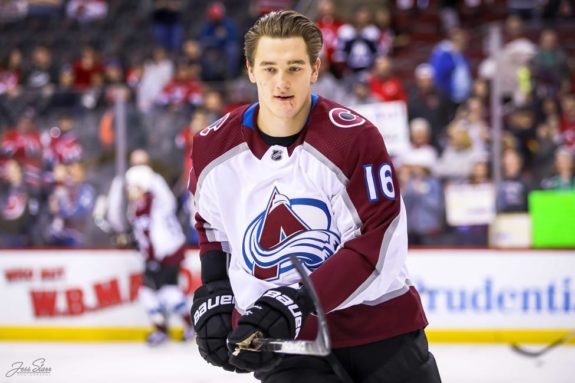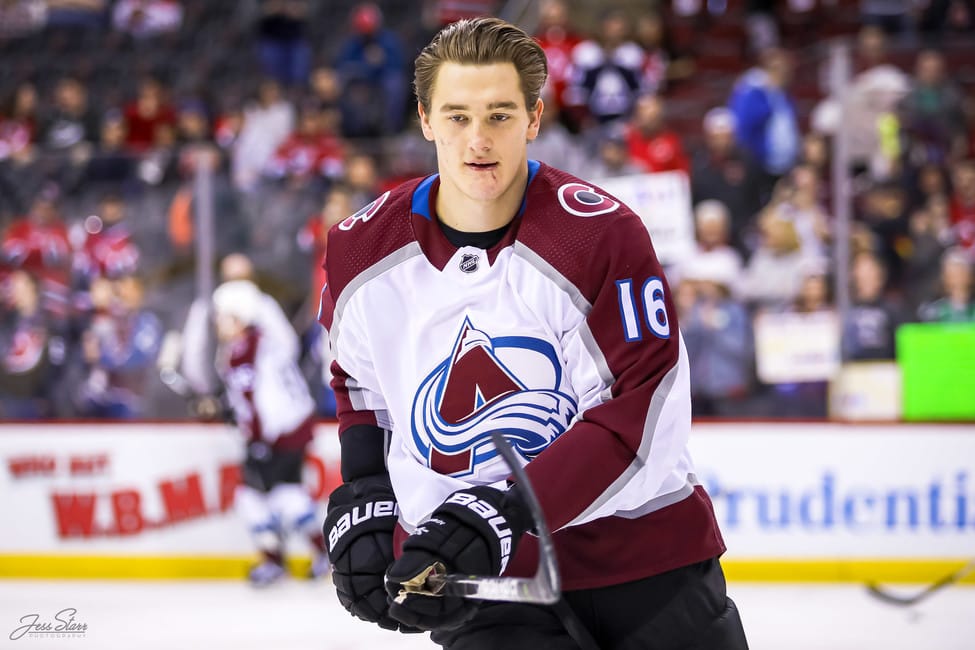 Zadorov is 6-foot-5 and 235 pounds. But, beyond his big frame, he also makes a big statement on the ice. Zadorov is known for not being afraid to use his body to make a play. Last season, he had 175 hits. His career-high in hits came from 2017-28 where he had 278. One of the biggest needs for the Blackhawks was that they had to get more physical. They also needed help defensively. In the playoffs this season, he was a plus-five. During the regular season, he was a plus-six. Those two elements from Zadorov are greatly welcomed.
Related: Chicago Blackhawks Logo History
Zadorov was known for being a fan-favorite in Colorado. It looks like he will win Blackhawks' fans over pretty quickly if he keeps making fun statements like this:
I love it!
As for Lindholm, I'm confused by that acquisition. The Blackhawks are crowded at defense with prospects like Chad Krys, Nicolas Beaudin, Ian Mitchell, Lucas Carlsson, and Wyatt Kalynuk. It seems redundant to add another one. Lindholm has appeared in 66 NHL games with Colorado over the span of three years. He is a minus-four in that timeframe. It seems more like a "change of scenery" move than anything else.
Mattias Janmark
On Oct. 12, the team announced that they signed 27-year-old center/left-wing Mattias Janmark to a one-year deal. Janmark was with the Dallas Stars since 2015. Janmark is known for being a good, defensive forward. This season, he had 6 goals, 15 assists, and 21 points in 62 games. He kind of reminds me of center Ryan Carpenter. Our fellow Blackhawks writer Ryan Fedrau gave an in-depth analysis of what Janmark will bring to the team.
Lucas Wallmark
Also on Oct. 12, the team signed 25-year-old center/left-wing Lucas Wallmark to a one-year deal.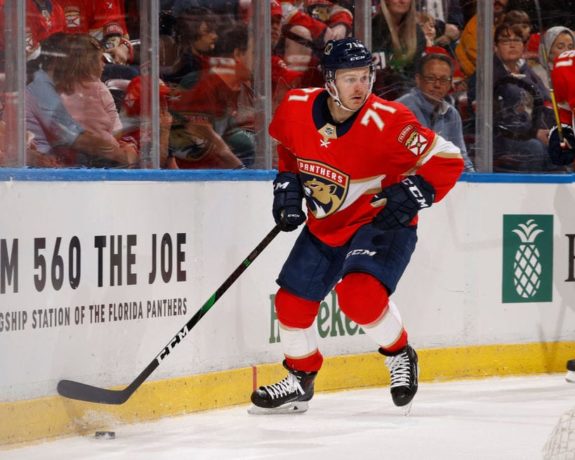 Wallmark was with the Carolina Hurricanes and the Florida Panthers this season. He was a trade-deadline acquisition by Florida. Wallmark is mainly used at center, so that is where he is expected to play with Chicago. In 67 total games this season, he had 12 goals, 13 assists, and 25 points. His face-off percentage (FO%) was 51 percent.
Strome?
The signings of Janmark and Wallmark seem to indicate that 23-year-old center Dylan Strome will not return. Those two seem like the perfect candidates to be Strome's replacement. It was expected that Strome would be fairly easy to re-sign. However, free agency started on Oct. 9, and there are still crickets on his end. In the coming days, all eyes will be on Strome. According to Instagram, he is currently back in Chicago. So this saga should come to a conclusion soon.
Colorado Trade Package
Lastly, on Oct. 13, Blackhawks' anchor for NBC Sports Chicago, Pat Boyle, spoke on the 'Blackhawks Talk' podcast. Boyle stated that he heard the Blackhawks offered Colorado a trade package of Crawford and Saad prior to the trade deadline. Chicago asked for defensive prospect Bowen Byram in exchange. Byram was considered to be the best defenseman in the 2019 NHL Draft. The Hawks picked center Kirby Dach third overall. The Avalanche picked Byram fourth overall.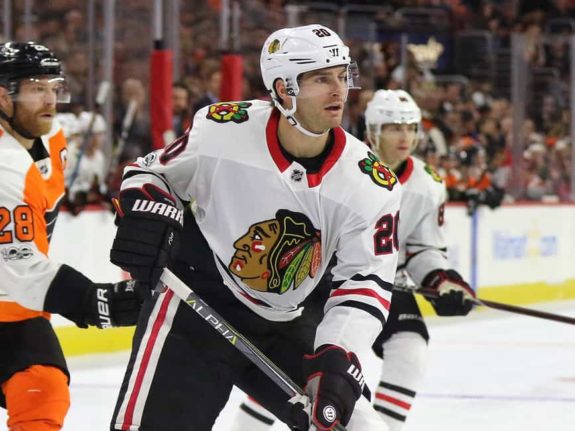 I see where general manager Stan Bowman was going with that. The Avalanche needed goaltending security and an extra offensive weapon to make a deep run for the Stanley Cup. However, I think the Avalanche were right to nix that deal. In my opinion, that package was nowhere near good enough for a prospect of Byram's caliber. Having Byram seemed like a nice dream for Chicago for a second, didn't it?
What's Next?
There could be more moves on the way for the Blackhawks. We'll keep you up to date on all the latest moves, Strome's situation, and more!
---
---