This season, The Hockey Writers will have a recurring "Three Takeaways" feature after every Columbus Blue Jackets matchup, meant to serve as postgame quick hits.
1) Time for Blue Jackets Self-Evaluation
The Blue Jackets posted a 0-3-1 record in their last four games — not an ideal position for a team in the tough Metropolitan Division where every point matters to qualify for the postseason.
With only one point out of a possible eight collected in the past week, the Blue Jackets know it is time to "take a look in the mirror," as center Brandon Dubinsky put it after the team's 3-1 loss to the Carolina Hurricanes on Friday.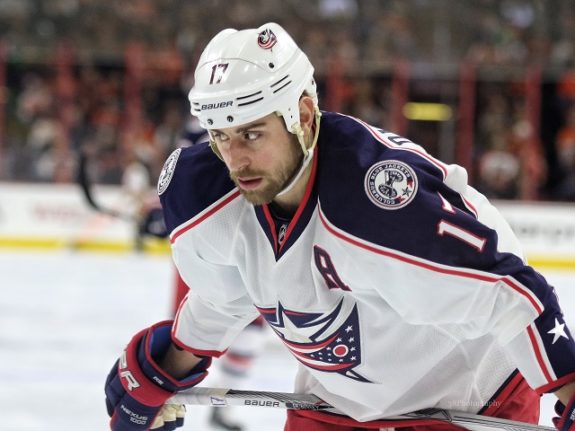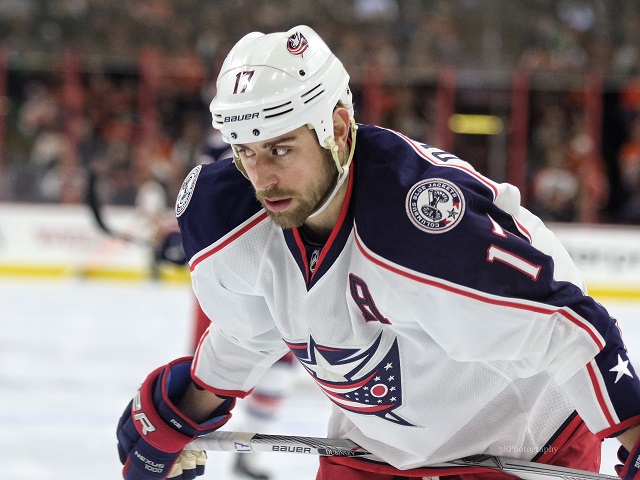 "This, right now, is not who we are and not who we need to be," a visibly frustrated Dubinsky said after Friday's loss. "We need to take a long look in the mirror at what type of team we are, and how we're successful and how we're built. We have to get back to who we are and what makes us successful."
So, what does that look like?
"It's not by trying to be fancy and making plays and trying to be run-and-gun," Dubinsky said. "It's about getting pucks below the other teams' hash marks and winning battles. We're not doing enough of that right now and the results are speaking for themselves."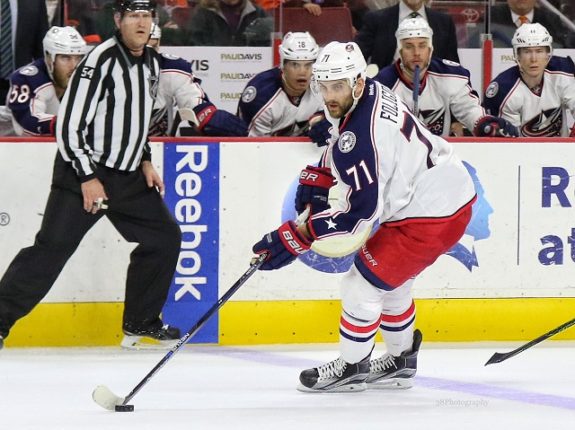 Dubinsky added that the Blue Jackets are suffering from a case of a missing identity.
"We need to figure out who we are and right now, I'm not sure we know who we are," Dubinsky said. "I have a good idea of who we need to be. That's a team that's getting pucks in, getting pucks deep, getting pucks out of our own zone, transitioning fast and making teams play underneath your hash marks. We give teams fits when we're down there. We're not down there enough, we haven't been down there enough lately. Losses are mounting because of it."
The team is clearly concerned. With so many points falling out of reach, particularly losing close games during third periods, the Blue Jackets should take Dubinsky's advice and do a little soul-searching in the mirror ahead of their next game.
2) "Don't Get Into Panic Mode" – Tortorella
Though Dubinsky called for self-evaluation, Blue Jackets head coach John Tortorella decided to level-set after Friday's loss.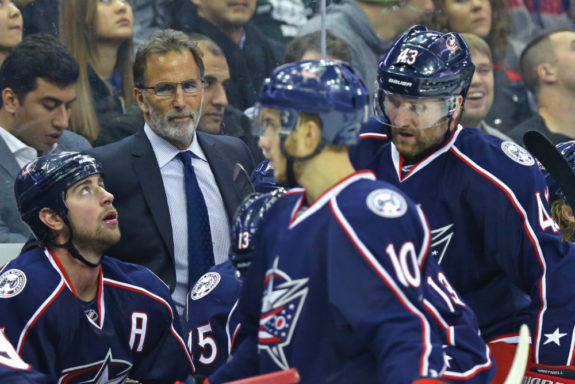 "You can't get into a panic mode; we have to find a way to pull out of it," Tortorella said in Friday's postgame press conference. "Our No. 1 thing is we have to figure out our starts. We have to make teams play a 200-foot game."
However, Tortorella also said the team has to look within.
"We need to get some guys on track," Tortorella said. "Cam [Atkinson] hasn't found his way. [Artemi] Panarin hasn't found his way. [Alexander Wennberg] hasn't found his way. We have to keep trying to help them get through it and try to get some guys going. We can't just rely on secondary scoring."
For Panarin and Wennberg in particular, the going has been particularly rough. Together, they have combined for three goals in 17 games. Not good considering Wennberg's shiny new contract and what the Blue Jackets expected of Panarin at the season's start.
Although Tortorella says don't panic, at what point should the team and fans be concerned that the top guys are not pulling their weight? Only time will tell.
Related – Blue Jackets 3 Takeaways: Struggles & Road Trips
3) Hurricanes Look Familiar
The Blue Jackets players and personnel were quick to credit the Carolina Hurricanes after Friday's game, and rightfully so. They are a team to keep an eye on, especially as one of the Blue Jackets' closest Metropolitan Division opponents.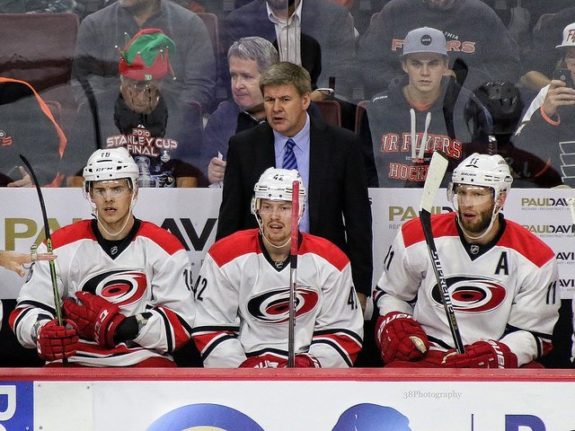 Like the Blue Jackets, the 'Canes are young — they are one of the youngest teams in the NHL behind the Blue Jackets (24.6 years) with an average roster age of 25.5 years old.
Both teams also match up similarly, as exhibited in Friday night's game. The Hurricanes have a young defensive corps in 20-year-old Noah Hanifin, who Carolina selected the same year the Blue Jackets picked defenseman Zach Werenski. They also have a fast-skating, flashy offense with guys like center Elias Lindholm, left-wing Jeff Skinner, and 20-year-old right-wing Sebastian Aho.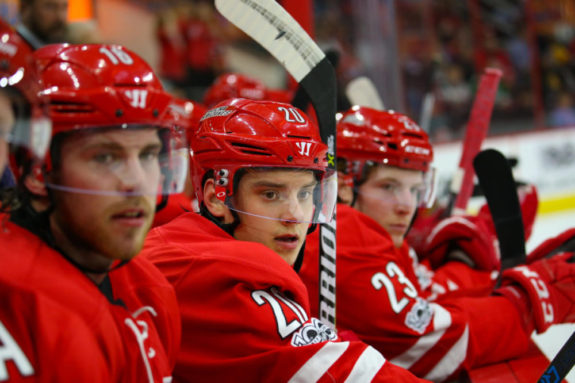 Dubinsky agreed that the Hurricanes remind him of his own team.
"When we're playing well, they remind me of who we are — their [defensemen] pinching, staying up, 'surfing,' as the coaches call it," Dubinsky explained. "They create turnovers and transition well. Their defensemen swarm well and don't give you a ton of time and space."
Tortorella also gave credit to the Hurricanes and how they shut teams down.
[miptheme_quote author="John Tortorella" style="text-center"]"They pressure, they're fast and they're a good team," Tortorella said. "They're a very fast team and they're willing to take chances. They are one of the tougher teams to get through. They're very arrogant, [with how they] stand up on that blue line and take chances. If you talk to a lot of teams who have played against Carolina, [they will say] one of [Carolina's] greatest strengths is how hard they are to get [through] into the end zone."[/miptheme_quote]
Get familiar, Blue Jackets fans. The Hurricanes face the Blue Jackets in two weeks and could be a foe for years to come.
After living in two NHL cities (Orange, CA and Raleigh, NC), Kristyn graduated from Ohio University's E.W. Scripps School of Journalism and worked in the Columbus Blue Jackets' Digital Media department. She currently resides in Columbus and has been an NHL-credentialed reporter since the 2013-14 season.