This season, The Hockey Writers will have a recurring "Three Takeaways" feature after every Columbus Blue Jackets matchup, meant to serve as postgame quick hits.
1) Back-To-Back Game Struggles
With a 4-1 loss to the St. Louis Blues on Saturday, the Blue Jackets are now 1-2-0 in the second game of back-to-back series this season. It is not a good sign for a team that has 17 sets of back-to-back games this season.
Sure, there is plenty of time left in the year to turn things around. However, like many Blue Jackets players and personnel have mentioned before, it is important to pile up the points early on in the season.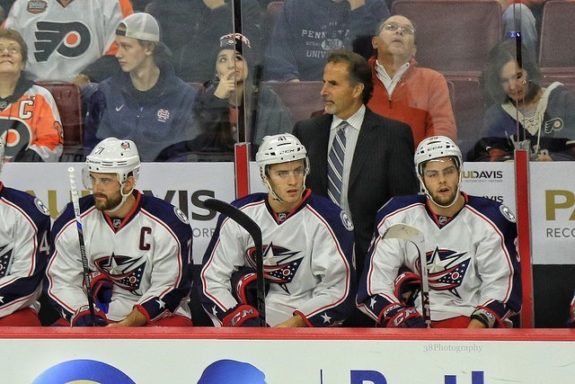 That high number of back-to-back games cannot be used as an excuse, especially when several of those series come against teams who are often on the second of back-to-back games themselves, like the Blues on Saturday. How teams respond to challenges like these is what sets good teams apart from the great ones.
Blue Jackets captain Nick Foligno acknowledged that on Saturday night's post-game broadcast.
"We have to find a way to win, and it's the adversity we're facing right now," Foligno said on the Fox Sports Ohio postgame broadcast. "We need to make sure we stick together and find a way to do the necessary things to help us along. Everyone has to take it upon themselves to help the team because the answer is in this room."
Related: Blue Jackets 10-Game Report Card
2) Rocky Road Record
The Blue Jackets had a three-game road winning streak coming into Saturday's game. But, there have been a few abysmal road performances that the Blue Jackets need to figure out.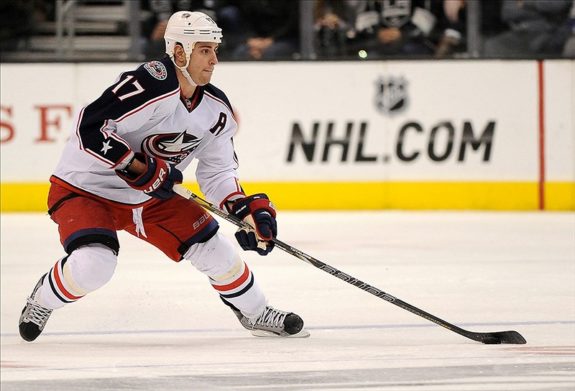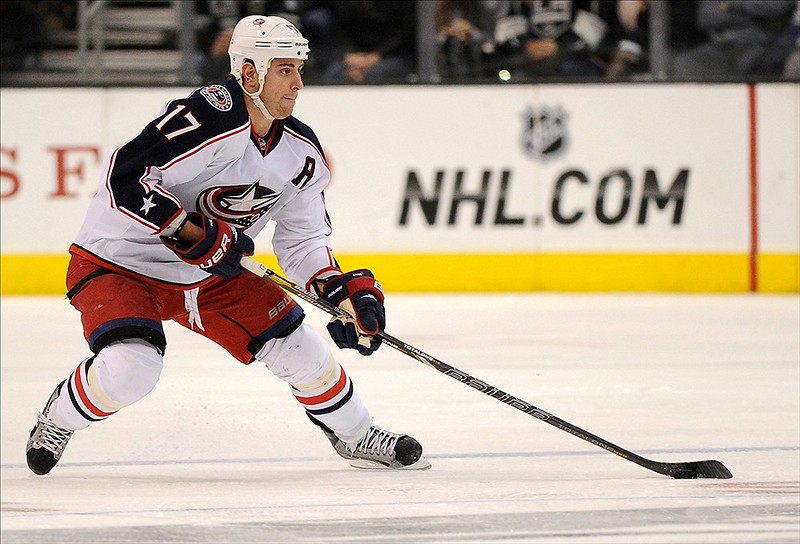 There have been a few big tests for the Blue Jackets against the league's top teams, especially on the road. The first came in Chicago against the Blackhawks (another game on the Blue Jackets' second night of a back-to-back series) where they lost 5-1. It was an ugly performance from the Blue Jackets. Saturday night against the Blues, it was more of the same.
The Blue Jackets know they have to step up to the challenge against top teams on the road.
"We've dropped a few [games] against top teams in the league," Matt Calvert said after Saturday's loss on the Fox Sports Ohio postgame broadcast. "We want to be one of those teams and you have to beat those teams to get to the top. It's a mindset. It's believing you're going to win the hockey game. We know how to win, but when it comes to the challenge, this is what you face in the playoffs. We have to be better."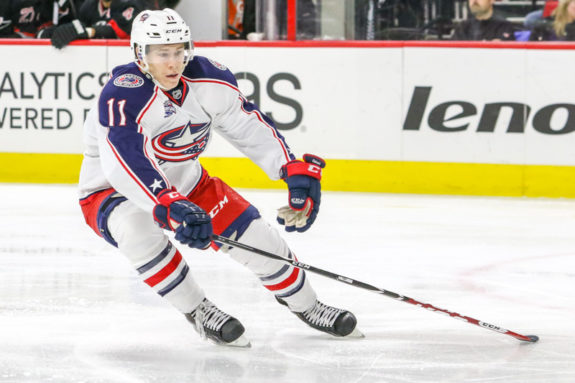 Forward Brandon Dubinsky agreed with Calvert.
"We have to find our way on the road," Dubinsky said. "When you're the road team, there's no pressure. We have to be ready. We want to stay aggressive but there are times where you have to make the read and be less aggressive. We have been caught out there a couple of times and it hurt us. We have to find a way to get prepared and figure it out."
Related – Blue Jackets Three Takeaways: Foligno, Anderson & Goaltending
3) Losing Cam: Cause for Concern?
No one is sure if it is serious yet, but losing Atkinson could cause concern for the Blue Jackets.
He took a puck up high in the second period on Saturday and was in and out of the Blue Jackets tunnel. It appeared the team shut him down for a large portion of the third period, too.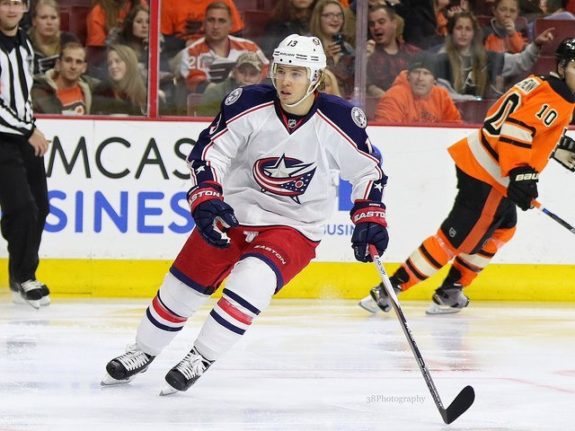 With Atkinson unavailable, Tortorella chose not to utilize the fourth-line forwards. Rookie Sonny Milano, who had a few early mistakes, only saw six shifts for 3:17 total. Milano only saw two shifts in the final two periods, total. Zac Dalpe and Pierre-Luc Dubois were also stapled to the bench Saturday night, both with 5:49 and 8:20, respectively.
While losing Atkinson does leave a somewhat-large hole in the team, Tortorella and crew need that fourth line—and all lines—rolling if they want to continue their winning ways and prove they are a top team in the NHL this season. Keeping young players on the bench and not letting them work through their funks does not do anyone any favors.
So far, the Blue Jackets have not lived up to the hype placed upon them to open the 2017-18 season, despite their 7-4-0 record.