The Columbus Blue Jackets dominated in all phases of the game Friday night in a 5-0 whitewash of the New York Islanders at Nationwide Arena. The story of the night was not the final score, but who made it happen.
Consider these numbers for a moment: 19, 20, 20 again, 21, 22, 23, 23 again, 24, 25, 28. What do they have in common? These are the ages of the players who had an impact in the game.
Average age of the five #CBJ players to score a goal tonight: 22.4 years.

— Adam Jardy (@AdamJardy) October 7, 2017
The Kids Shined
Let's recap what the kids did on Friday night.
19-year old Pierre-Luc Dubois scored his first NHL goal from between the circles after a great defensive play by Seth Jones made it happen. By the way, Jones is just 23. Scary thought, isn't it?
20-year old Zach Werenski scored a power-play goal unleashing his lethal shot. He is the quarterback of this scary good unit. He's 20. Twenty.
21-year old Sonny Milano scored his first NHL goal just 1:07 into the game after a great pass by Oliver Bjorkstrand. Milano found himself in front of the net and made no mistake. He has scary offensive upside. Bjorkstrand is just 22. Do you see where this is going yet?
Ryan Murray scored on a delayed penalty. Many forget that he's just 24 years old and has room for improvement. He currently plays on the Blue Jackets' third pair. Their depth is really good. Murray's partner is Gabriel Carlsson, who made this team as a 20-year old.
Artemi Panarin made his Blue Jackets' debut and became the first player in franchise history to debut and score three points. He assisted on the second, third and fourth goals. He's 25.
The elder statesman of this group is 28-year old Cam Atkinson. He scored his first of the season by converting on a Panarin pass. Atkinson had 35 goals without Panarin last season. Is 40 in his future? It's possible.
Their center is 23-year old Alexander Wennberg who tallied two assists.
If you are a Blue Jackets fan, how encouraged are you this morning knowing how young this team is and how much upside this team has?
With all that said, Friday night was just one game out of 82 for a young team that will have its growing pains. Although John Tortorella was pleased with the game, he expressed some concern in his postgame presser. Mainly, the team has to play the Chicago Blackhawks Saturday. That's a good early test to show where the team is at.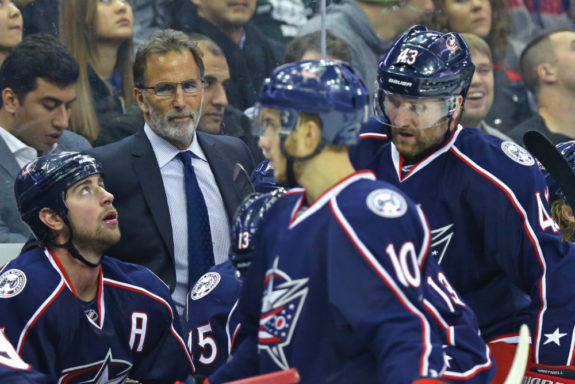 It Gets Better
The Blue Jackets played their opener without regulars Josh Anderson and Boone Jenner. They are 23 and 24 respectively. Imagine the lineup when they return.
The team sent Anderson to Cleveland as part of a conditioning stint. He is expected to play Saturday for the Monsters as part of their home opener. Jenner remains day-to-day with a middle body injury. He was part of the pregame introductions as he was on the bench in a suit. There is no exact time frame as to when he'll return.
Imagine what their lines could look like.
Panarin-Wennberg-Atkinson
Milano-Foligno-Bjorkstrand
Dubois-Dubinsky-Anderson
Jenner-Sedlak-Calvert
You'd have four lines that could make an impact every night. Add that to their defensive depth and two-time Vezina winner Sergei Bobrovsky. The Columbus Blue Jackets have never been in a better position talent and upside wise than they are now.
This team will have numerous tests throughout the season. They have to prove they can beat top teams in their division such as the Washington Capitals and Pittsburgh Penguins. They still have never won a playoff series. Until we see how that plays out, one should temper their expectations.
Still, what a great place the Blue Jackets find themselves in. The youth will develop and get better. They have an opportunity to take the next steps as the season goes on.
Friday night was just one game of 82. But it did give a small glimpse of how good this team could be eventually. It puts a little extra excitement into an already optimistic outlook.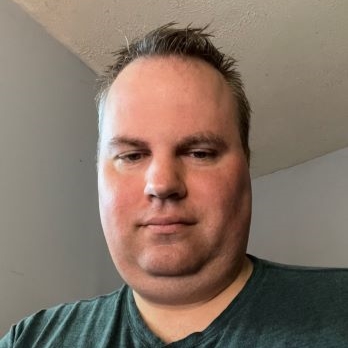 I am a fully credentialed writer who covers the Columbus Blue Jackets, Cleveland Monsters and Erie Otters as well as the Ontario Hockey League and NHL Draft. The 2022-23 season will mark nine seasons with the Hockey Writers. I am also the site's Credentials Manager. Please take note of the updated Twitter handle: @mark_scheig.