The eyes of the hockey world are fixed upon the Columbus Blue Jackets. Why wouldn't they be at this point? With a 1-5-2 record in their last eight games including 0-4-1 in their last five, the Blue Jackets have fallen to seventh place in the Discover Central Division.
A big game looms Tuesday night against the only team worse than them in the division, the Detroit Red Wings. That's where this story begins.
The Blue Jackets Need a Win, Bad
We could sit here for hours and talk about the vast array of issues this team is having. That's been well documented. The story here is the solution. What will it finally take for the Blue Jackets to wake up out of this slumber?
The thing is, no one has had the answer yet. That's the concerning part.
Whatever the solution is, it's not going to happen overnight. It's going to take a long series of steps and events in a positive manner for the Blue Jackets to truly be over this dark cloud. But they have to start somewhere.
Related: Blue Jackets' 3 Stars of February
Tuesday is a great place to start. What do the Blue Jackets need more than anything right now?
One win. That's it.
It sounds simple. But given everything the team has endured over the last few weeks, a win would do wonders for them. It would give them a much needed boost that has been missing since the losing streak began. It might also give everyone some much needed confidence.
That's what the focus of the Blue Jackets should be right now. One win Tuesday night against Detroit. How can they get that much needed win? They need to hit the reset button from the top down.
Everyone Must Be Better
Jarmo Kekalainen has to be better. John Tortorella has to be better. The staff has to be better. The players have to be better. No one is excluded from this conversation. Everyone has their part to play. For this team to figure things out, they must be better on all fronts in all situations.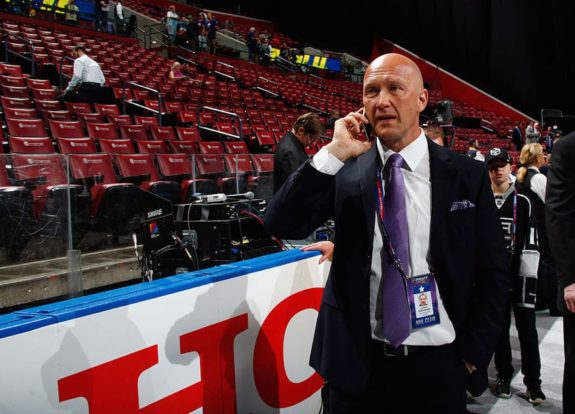 Clearly what has happened in these first 23 games hasn't worked. The only thing that has been evident is their inconsistency from game-to-game. While everyone has moments of inconsistency, the Blue Jackets have displayed a prolonged period of inconsistency where it doesn't even feel like they have a chance in most games.
While Joonas Korpisalo has been good of late and the defense has played better in recent games, their offense has gone ice cold. Over the weekend in Nashville, all the Blue Jackets could muster was two goals, one in the first period of each game. That's been it.
Otherwise, it's been watching them chase the game while the opposition does essentially whatever they want. If the Blue Jackets have the puck, their transition and passing has been hard to watch most nights. It seems even the simplest of plays are a challenge for this team.
The players just need to reset especially on the mental side. It's easy to get caught up in trying too much. They know it's been a struggle. It's natural to want to try harder in order to make up for it. But that just leads to more mistakes and more frustration. Keep it simple and just play the game. That's what the players need to do.
As for the staff, they need to own this start and find ways to get this team going in the right direction. We always use the term the "Torts Blender." When things haven't worked, he goes to the blender to shuffle his lines. The Blue Jackets have eight wins to show for it.
Let's see if Tortorella will alter his approach some. Will he be willing to give more younger players a bigger role? Will he keep lines in tact for multiple games? At this point, what is there to lose? You might as well see what you really have on the team and how players handle situations. He knows he needs to be better. Can he overcome himself and not rush to the blender if things aren't going right? At least for now, he's not worried about his future.
Kekalainen too needs to put this team in position to succeed with the many decisions he has to make. That includes who to have contract talks with. That includes any possible activity leading up to the trade deadline. The Blue Jackets have a hole at center the size of outer space. He needs to find a way to fill it. Is the solution on this roster through development? Or does he have something in mind to fill that gigantic hole? Regardless of the approach he takes, it needs to be the right one especially if anyone wants to take them seriously as an eventual contender.
For now though, these Blue Jackets just need to take a deep breath and relax. Their season is on the brink but it is not over yet. But if they hope to overcome the odds, they need to hit reset and focus on the next win and build from there. That is an achievable goal. The rest will come later if they do what's required now.
---
---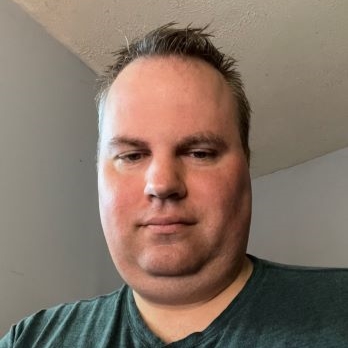 I am a fully credentialed writer who covers the Columbus Blue Jackets, Cleveland Monsters and Erie Otters as well as the Ontario Hockey League and NHL Draft. The 2022-23 season will mark nine seasons with the Hockey Writers. I am also the site's Credentials Manager. Please take note of the updated Twitter handle: @mark_scheig.