It was a strange month of February for the New York Islanders. They had five days off to start after having two games postponed against the Buffalo Sabres and then played 6 of their 12 matchups against the Pittsburgh Penguins. While the Islanders dropped four of their six contests to Pittsburgh, New York won their other six games over the Boston Bruins, Buffalo Sabres, and New York Rangers. Let's take a look at the three stars of the month for the Islanders as they currently sit two points back of first place in the East Division.
Third Star: Semyon Varlamov & Ilya Sorokin
While Semyon Varlamov had his numbers drop a bit following his tremendous month of January, he still provided the Islanders with All-Star goaltending throughout the month. While head coach Barry Trotz planned on having a 60-40 split in goaltending heading into the season, Varlamov has clearly been the go-to guy as he has started 16 of the team's 21 games this year. He added six more wins in February, including a shutout as he saw 30 shots of more eight times.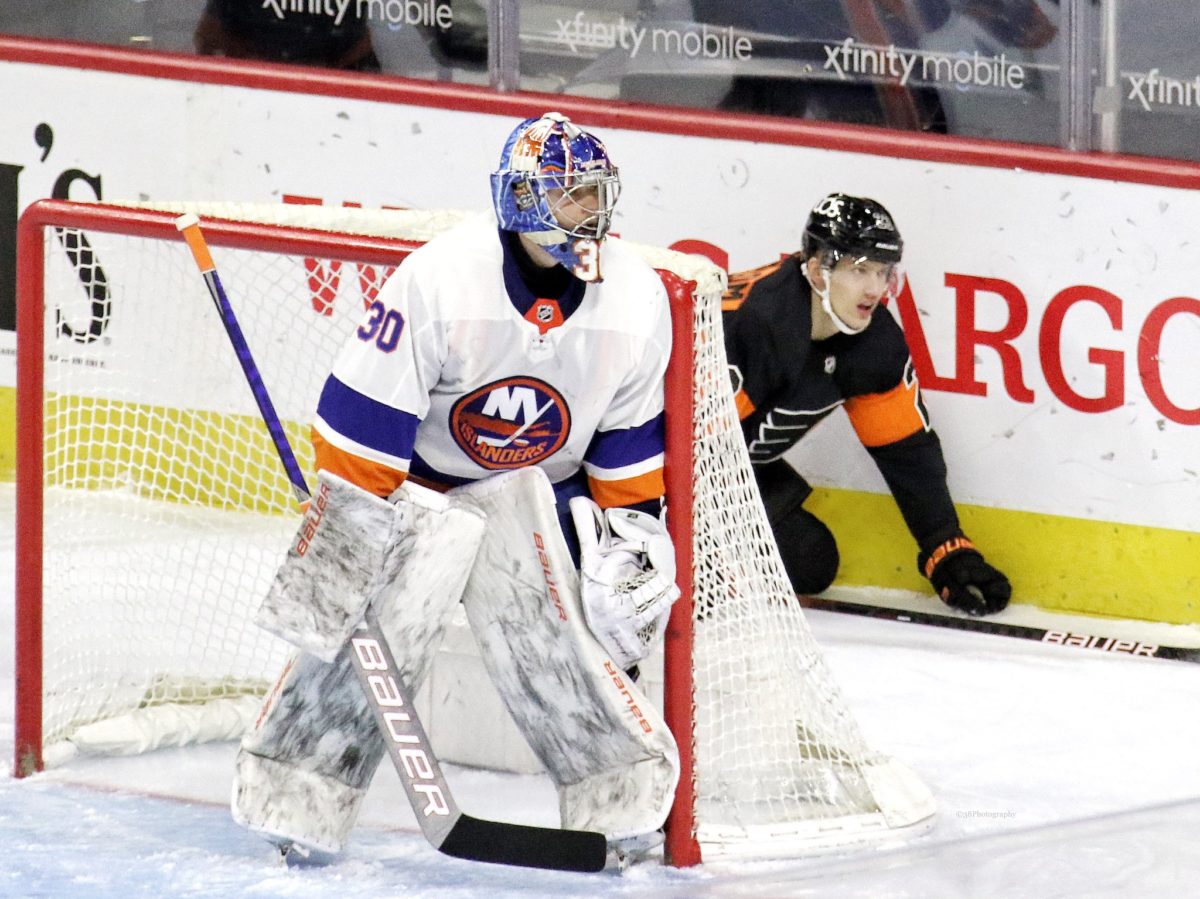 While Ilya Sorokin has been a spectator for most of the month, the rookie goaltender played in only two games and stopped all 40 shots against him in a pair of shutouts. His first one came on Feb. 16 as he shutout the Sabres for his first win in the NHL. He then did not play for 12 days but finished the month with another shutout against the Penguins. Despite only seeing 20 shots, he made three terrific saves against Sidney Crosby and will likely see his playing time increase during a busy month of March.
Second Star: Oliver Wahlstrom
Getting his first real chance to play consistently in the NHL, Oliver Wahlstrom is showing why he was a former first-round pick. The young forward had an incredible month of February with two goals after scoring his first NHL goal at the end of January, and is currently on a four-game point streak. While he is known for his great shot, Wahlstrom registered three assists this past month and has seven points this year.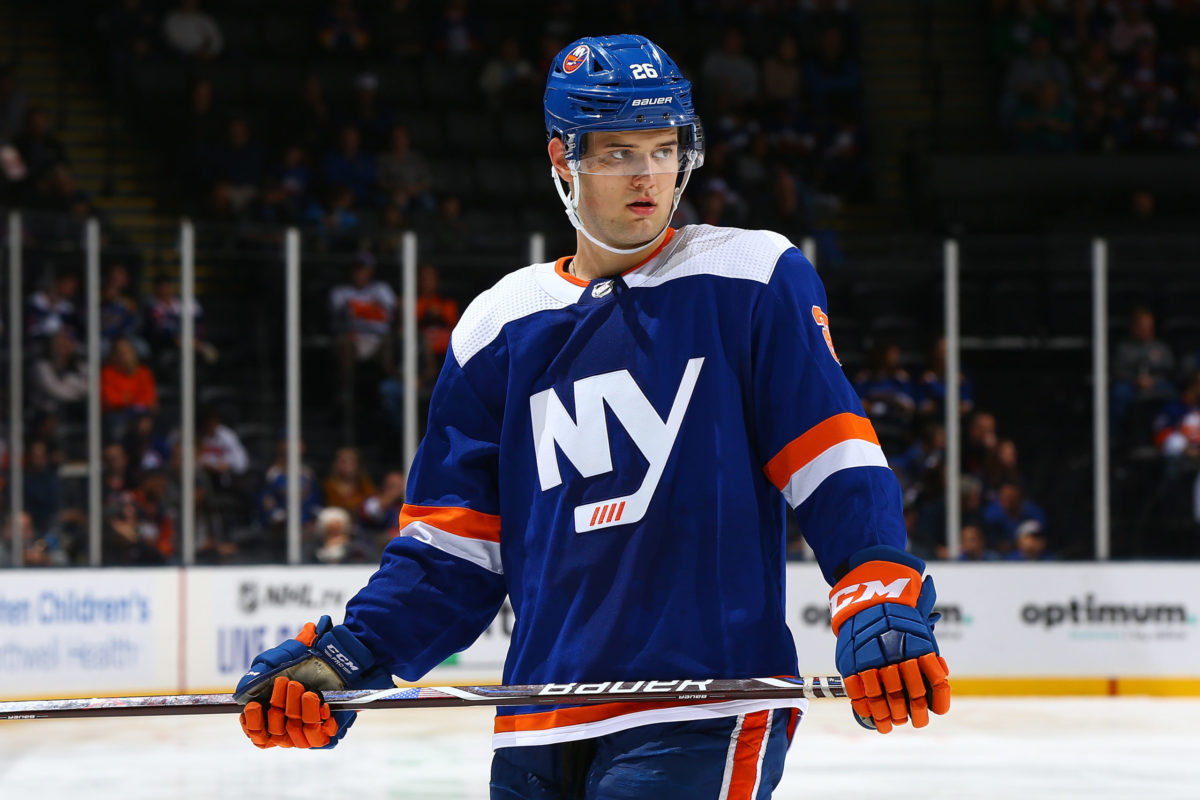 With the Islanders having a very strong top two forward lines, Wahlstrom has seen his ice-time with Jean-Gabriel Pageau and Michael Dal Colle on the third line. He is also become a mainstay on the power play and was finally able to show off his tremendous shot Sunday night against the Penguins. It is not surprising to see that New York's power play has taken off with the addition of Wahlstrom. In February, the Islanders went 9-for-22 on the man advantage in 12 games and had half of those come in games when they only had one chance on the power play.
First Star: Mat Barzal
While the NHL's MVP award seems to already be locked up with Connor McDavid, Mat Barzal has clearly been the Islanders' most valuable player this season and shined once again in the month of February. Despite New York having a pair of games postponed, Barzal played in 12 games in February and scored four goals and had eight points. He had two of his goals come in third periods and had the game-winner against the Bruins on Feb. 13.
Barzal has played with Anders Lee on his line for the entire season and saw both Jordan Eberle and Josh Bailey get looks on the first line. Like Wahlstrom, he has been the playmaker on the Islanders' other power-play unit. Barzal currently leads the teams with 18 points and is playing routinely just under 20 minutes a night as he has continued to show why he is one of the top players in the NHL.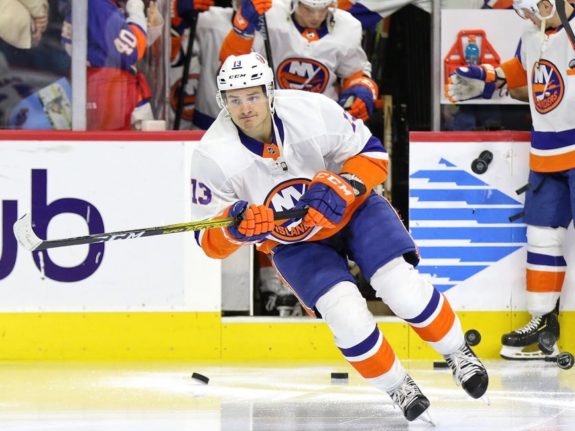 While February consisted of half their games against the Penguins, the Islanders will be seeing the Sabres and the New Jersey Devils in seven of their next eight games. This will be an important stretch of games as neither of these teams is currently in a position to make the playoffs this season.
---
---
Matt Rothman is a 2018 graduate from Florida Gulf Coast University receiving his bachelor degree in journalism. Originally from Long Island, he moved to Parkland shortly after high school. Matt worked as the assistant sports editor for his school paper, eaglenews.com in college becoming just one of nine students in his graduation class to serve over 1,000 community service hours. His goal is to travel to every Major League Baseball stadium, and has been to multiple US Open finals.