It has been a rough start to the season for the New York Islanders. They got off to a 3-1-0 start after receiving phenomenal goaltending from Semyon Varlamov, but have lost their last five games, including a pair in overtime. The Islanders were scheduled to face the Buffalo Sabres for a mini two-game series this week. However, after a pair of positive tests from the Buffalo Sabres, New York is not scheduled again to play until Saturday against the Pittsburgh Penguins. This gave the Islanders a week of practice, as they have many areas they need to fix.
Power Play
Through New York's first nine games of the season, they have scored six power-play goals and had four of them come in a pair of games. While the Islanders return nearly the same team as last season, they made a big adjustment to the power play with Noah Dobson's addition. Unlike what New York has done in the past and different from many other teams, they put out a pair of defensemen on the power play as Ryan Pulock joins Dobson on the man-advantage.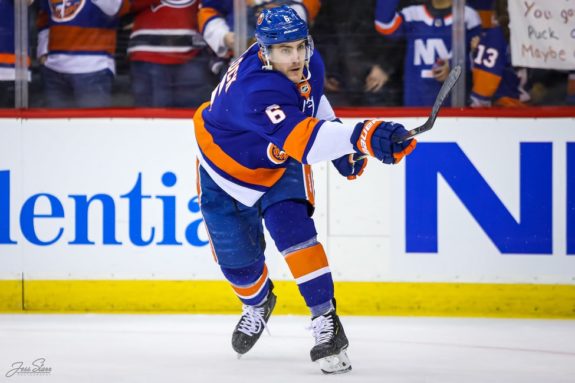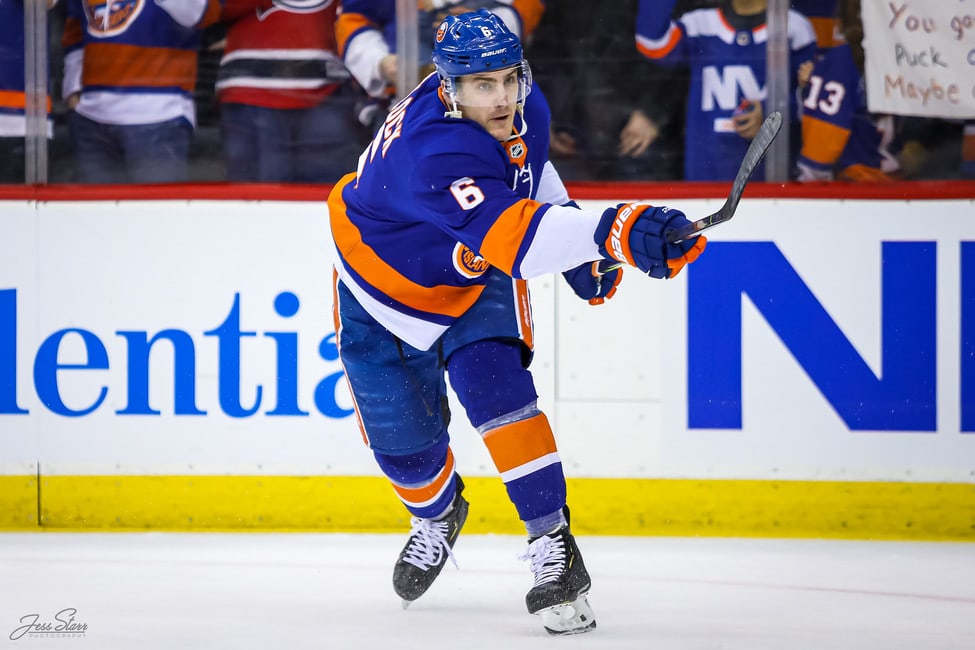 With Barry Trotz as the coach, it is not surprising to see his team run a similar power play as he did when he won a Stanley Cup with the Washington Capitals. Pulock tends to stick around the face-off dot as Mat Barzal and Jordan Eberle try to set him up. Pulock has scored as many 10 goals in a season twice, and five goals on the power play but is only registering two shots per game through his first nine games. He also has yet to pick up a point this season on the power play.
Line Shake-Up
Before the Islanders season was shut down for a couple of games, Trotz went to the blender and shook up his first two lines. Eberle had been playing with Barzal and Lee, but Trotz moved Josh Bailey to the top line as Eberle slid down to the second line. A bit of practice time should give the first line a chance to gain some chemistry while Eberle gets some looks with Brock Nelson.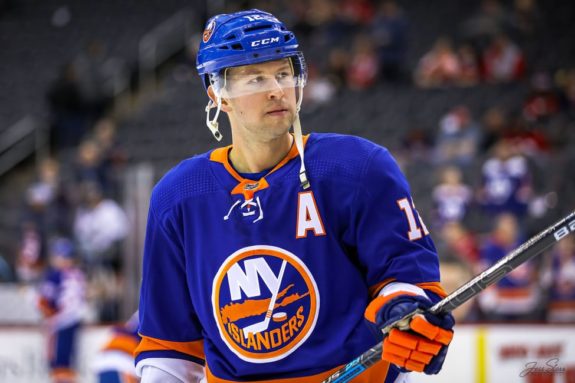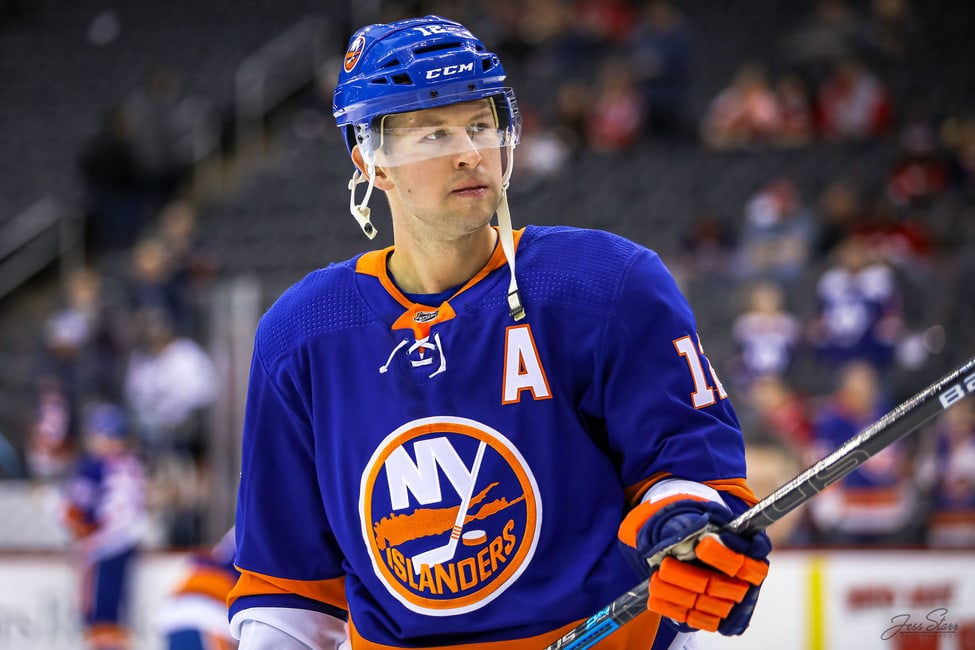 It would also not be surprising to see Trotz continue to shake up the lines. The Islanders have rotated through five different players on the third line with Jean-Gabriel Pageau and have received hardly any production other than a single goal from Casey Cizikas. While their fourth line has been one of the best in the league for much of the past couple of seasons, they have yet to get going. Ross Johnston would be an ideal fit on the wing, which would keep that line tough and allow for players like Oliver Wahlstrom and Kieffer Bellows a chance to play with Pageau. Also, with the addition of the taxi squad this season, Austin Czarnik and Dmytro Timashov dressed for a game and provided the Islanders with a boost.
Beauvillier's Recovery From Injury
Anthony Beauvillier has been one of the team's most consistent forwards during the past few seasons but has been out for the past four games with a lower-body injury. With the time off, Beauvillier was activated off of injured reserve and has returned to practice. While he won't be playing in their first game back on Saturday, he has made progress. In his first five games, though, he has yet to score a goal and only has one point.
Beauvillier has also been a major weapon on the penalty kill, and with him out, New York has dressed Leo Komarov to fill in. While he is a veteran in the league and a terrific penalty killer, Komarov is taking the place of one of the younger players and does not produce much offense to a team that is searching for it. He even found himself on the second line after a rough game where he took a five-minute major and then ultimately was on the ice for a goal in the final seconds against the Capitals. Beauvillier should help the Islanders' second power-play unit and has shown tremendous success with Nelson. If the Islanders get hot, it would not be surprising to see Beauvillier get going.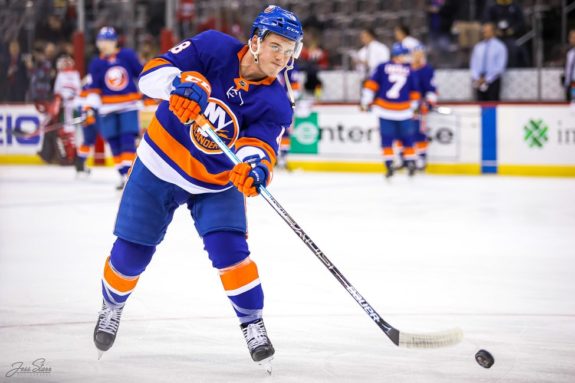 It will not be easy for the Islanders as they will return to play against the Penguins. Sidney Crosby has been playing at an elite level once again as the Pens currently hold one of the four playoff spots in the East Division. However, this type of break resembles a bye week that NHL teams have had in years past. While they will have to make up the games, the Islanders were in a position to bury themselves very early in the season and have a chance to take some time off and regroup.
---
---
Matt Rothman is a 2018 graduate from Florida Gulf Coast University receiving his bachelor degree in journalism. Originally from Long Island, he moved to Parkland shortly after high school. Matt worked as the assistant sports editor for his school paper, eaglenews.com in college becoming just one of nine students in his graduation class to serve over 1,000 community service hours. His goal is to travel to every Major League Baseball stadium, and has been to multiple US Open finals.