Mason Appleton hasn't garnered the attention that Nikolaj Ehlers, Andrew Copp, or Adam Lowry have for their strong starts to the 2020-21 season.
Related: Winnipeg Jets Three Stars of the Month – January, 2021
However, today THW gives him his due, because he is quietly rounding into form as a strong, multi-faceted player.
Appleton's Game Has Taken Big Strides
Appleton has made great strides this season, and has seized every opportunity he's been given upon signing a two-year deal with a $900,000 AAV in October.
Without much flash or fanfare, the 2015 6th-round pick has amassed three goals and four assists for seven points in a bottom-six role. He has points in four of his past five games, and had the first multi-goal performance of his career on Thursday against the Calgary Flames.
His vision and awareness allow him to both hit teammates with passes that create chances and be in the right place at the right time. There's no panic to his game at all and he looks confident and calm with the puck.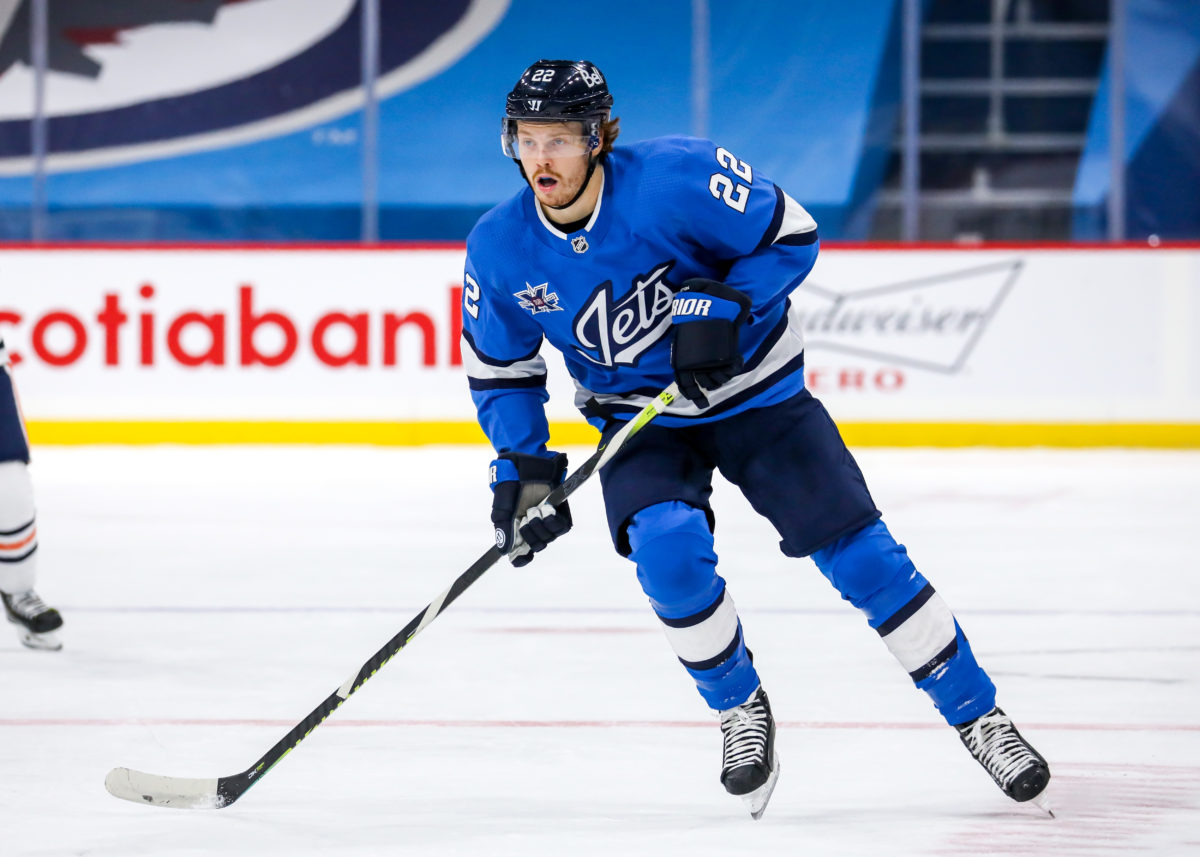 Appleton passes both the eye and the analytics tests.
His possession metrics are strong, with his even-strength CORSI at 55.4 per cent and his even-strength Fenwick sitting even higher at 56.7 per cent. That's good for second and first on the entire team, respectively.
He has been on the ice for eight goals for and just three against and his Expected Goals For percentage is 56.6 per cent. For the uninitiated, xGF% is is a stat where shot quality is used to determine which team is expected to score more goals when a certain player is one the ice. A number above 50 per cent means the team can be expected to outscore their opponent when that player is on the ice.
Hard work has become one of his hallmarks. He was "Mason on the spot" when he tied the game 1-1 Thursday, hustling (but somehow in a sneaky way) to get around Matthew Tkachuk and shovel an Adam Lowry cross-crease pass through Jacob Markstrom before being hauled down.
Appleton's Rebounded Well After Tough 2019-20
The start of the 2019-20 campaign was not kind to the Wisconsinite. After recording zero points in his first nine games, he suffered a freak injury, breaking his foot while playing a casual game of football with teammates at Mosaic Stadium prior to the 2019 Heritage Classic in Regina.
Upon his return to the lineup two months later, he recorded only four points in his first 20 games back as he tried to get back up to speed.
Down the stretch, he got a bit more playing time and saw his ice increase to between 12 and 15 minutes per game, higher than his eventual season average of 11:10. He even had a stint on the top six.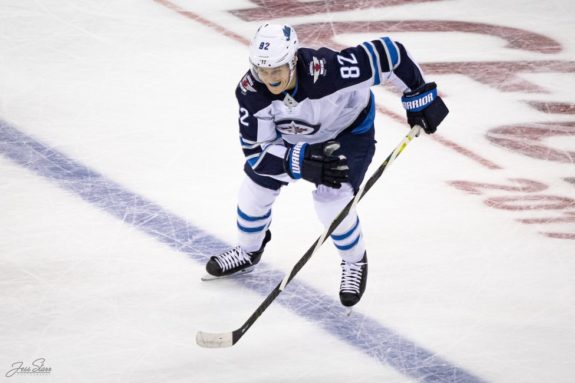 "When those opportunities arise," Appleton said of his top-six experience last season that's led to a boost in confidence, "you got to do what you can to capitalize on it."
Appleton Building on Momentum Cultivated in the Offseason
Unfortunately, Appleton suffered a shoulder injury in Game 1 of the Stanley Cup Qualifying Round against the Flames and missed the rest of the series, so he didn't get to show his stuff.
However, he worked hard during the offseason and came into the truncated training camp dialled in, head coach Paul Maurice said after Thursday's game.
"He would get to this point at the end of each of his first seasons, where in the last month-and-a-half he'd have his A-Game going, and he'd be fast, and he'd be determined, and he'd be on the puck," Maurice said.
"I thought he was really good in the bubble but he figured out a way to use this time so you could tell right from day one of training camp he was really focused on a handful of things in his game. It's interesting, because I've always thought of Andrew Copp and Adam Lowry as a pair, right? And now I'm looking at Adam Lowry and Mason Appleton as a pair that really, really play off each other very, very well."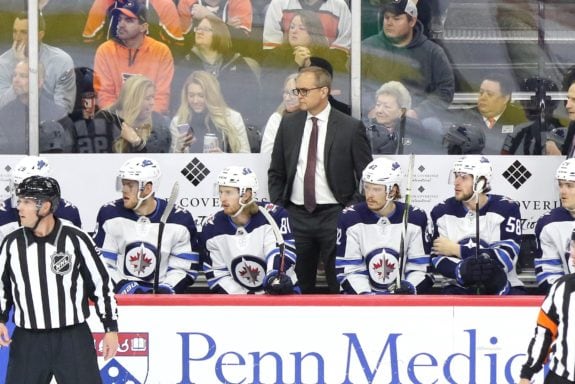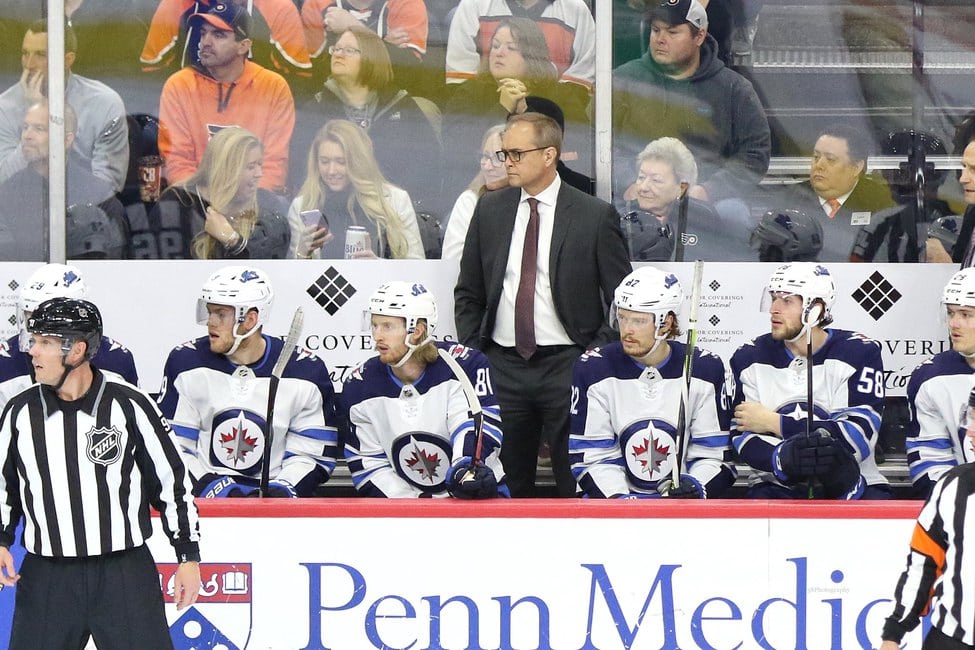 When responding to another comment Maurice made that "Mason is a pro now," Appleton said "It doesn't happen overnight. I think you gain trust in the staff every day by doing the right things, and being consistent, and working as hard as you can at both ends of the ice."
"For me, this year to start off the season, I think I've got off on the right foot," he continued. "I'll just continue to grow my game and be one of the hardest workers on the ice and do everything I can to help our team win. I think that's what kind of got it going."
Jets Benefit From Bottom-Six Threat
Appleton's high-end skill and ability to turn a game on its head have never been questions. He showed his superb shot in spades with the Manitoba Moose over 120 games, scoring 37 goals and adding 62 assists for 99 points in 120 games.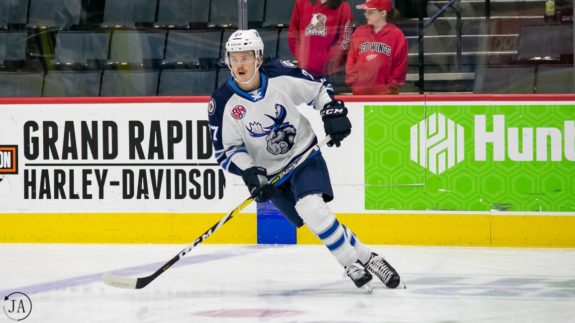 The Jets' top six is more than capable of carrying the offensive mail, but having players like Appleton deposit a goal every one in a while just makes the team an even bigger threat as a whole.
The Next Andrew Copp?
If Appleton is the next Andrew Copp — and can play with Lowry or anyone else without missing a beat — he'll be extremely valuable going forward.
Related: Jets' Copp Seizing the Opportunity in Shortened Season
He's an inverse case of Copp, as the latter began his career as a primarily defensive player who added offensive flair as he matured. Appleton began with more offensive skill than Copp and is developing his defensive skills as he becomes an everyday NHLer.
Like Copp, he's beginning to be deployed in multiple situations and has seen limited time on both the power play and penalty kill this season. The assist above came on the PK.
Appleton's Mature Outlook Refreshing
Appleton's shown maturity in being willing to shoulder any role assigned to him, even if it's not a top-six assignment.
That's a refreshing change from the attitudes of some former Jets — such as Jack Roslovic — who held out as an RFA and forced the Jets to trade him because he wasn't happy with his usage. Now New York Ranger Jacob Trouba was grumbly about similar things.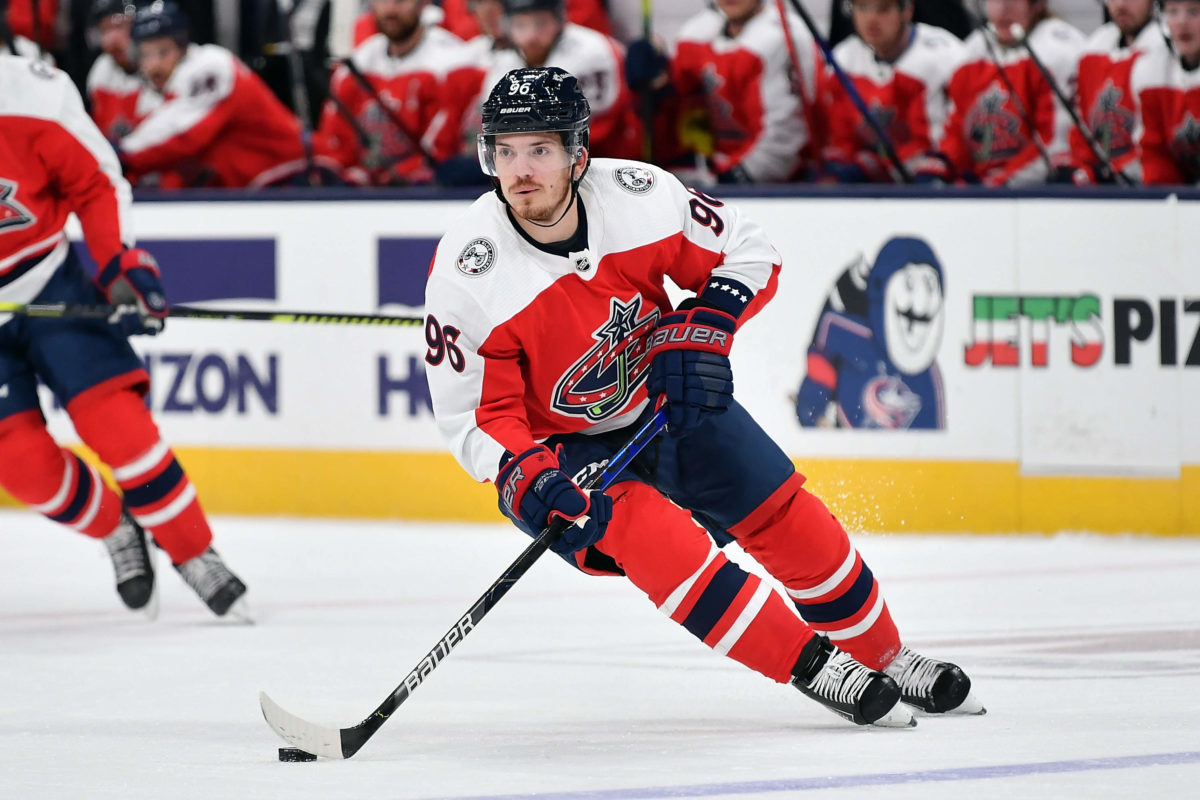 "I think, wherever I am in the lineup, my game doesn't really change, but obviously the opportunity can change within that role," Appleton said Tuesday.
"Whether I'm playing second line, third line, fourth line, whatever it is, I just got to stick to my keys and do what makes me successful because that's when I'm a good player in this league," he continued.

Appleton on playing hard wherever he's assigned
A good player in the league, with a good attitude, who won't be flying under the radar for much longer if he keeps it up.
---
---