In the midst of the Stanley Cup Final, the Columbus Blue Jackets have injected life into the news cycle. First it was Ivan Provorov. On Friday, they added another important player to their new defensive core.

The New Jersey Devils signed defenseman Damon Severson to an eight-year deal with an AAV of $6.25 million per season. He was then traded to the Blue Jackets for a third-round pick in this year's draft. That is the 80th pick overall. The Blue Jackets acquired this pick as part of the Oliver Bjorkstrand trade last offseason in light of signing Johnny Gaudreau.
---
Latest News & Highlight
---
Severson and GM Jarmo Kekalainen met with the media on Zoom Friday to discuss the trade. This is where we kick off this week's version of News & Rumors.
Severson Excited to Join Blue Jackets
This was Severson's first experience with unrestricted free agency. He wasn't sure how the process would go or what all would be involved with it. On Friday, he called it an "interesting process."
"It was an interesting process for I've never been through something like that," Severson said. "Being in New Jersey for so long, it kind of came together pretty quick once New Jersey granted permission for Columbus to start speaking with us and obviously being so close. (Kekalainen) has mentioned it a few times. They wanted to be aggressive. They have a list of their guys and fortunately I was on the top of their list. So they made that very clear and (it) makes you feel wanted, makes you feel good. They obviously had their pitch talking about the team on and off the ice and the city of Columbus, everything."
"(I) talked with my wife and there was a lot of stuff that went into it over a few days, but when they were aggressive in their pitch and they really wanted me to be there, that, made it feel like that that could be a good spot. And then a few conversations are had in the inner circle and you go from there and it worked out."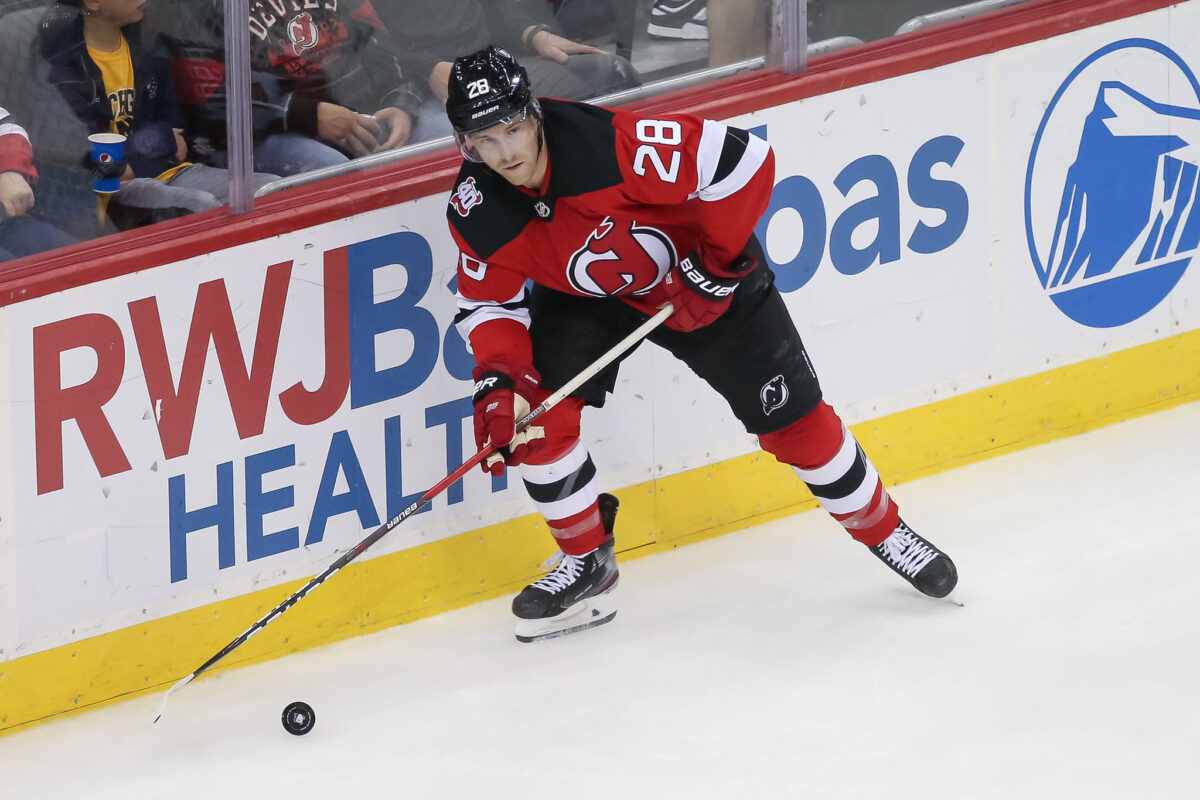 The Blue Jackets wasted no time in making sure Severson felt welcome once the trade was announced. He had never been on this side of receiving these kind of messages.
"A couple guys have sent a text. I heard from Werenski right away. He just said he's fired up to get us there and get going. So it's one of those things where I've been on the other side of that for a lot of guys come to New Jersey over the years so it feels good and makes you feel welcome right away. I'm looking forward to meeting a lot of new faces and getting a chance to play with a lot of these guys."
It's too early to say where Severson will fit. But chances are he will get the first chance to play with Werenski on the top pair. They are under contract together for the next five seasons with the Blue Jackets.
Kekalainen Made Severson Priority One
After acquiring Provorov, Kekalainen still had work to do to fortify their top-six on the blue line. Rather than wait for free agency where they could have been empty-handed, the Blue Jackets took their shot now.
"We always wanted to build from goaltender to defense to center ice and there on," Kekalainen said. "But we've been young and we've been going through some struggles in the last couple years and watching the growth of our young guys and young guys on defense in particular. We felt like we have to strengthen the top four of our defense to take the next step. And we wanted to do the Provorov trade so that we don't go to UFA market and all of a sudden July 2nd or July 3rd we're empty handed. And so we got that done."
"And using similar logic, we got aggressive with Severson and didn't want to get to July 1st and approached New Jersey about talking to him and getting the rights to talk to him and negotiate with him. We were able to do the sign and trade and got him locked up before he walked into the UFA market."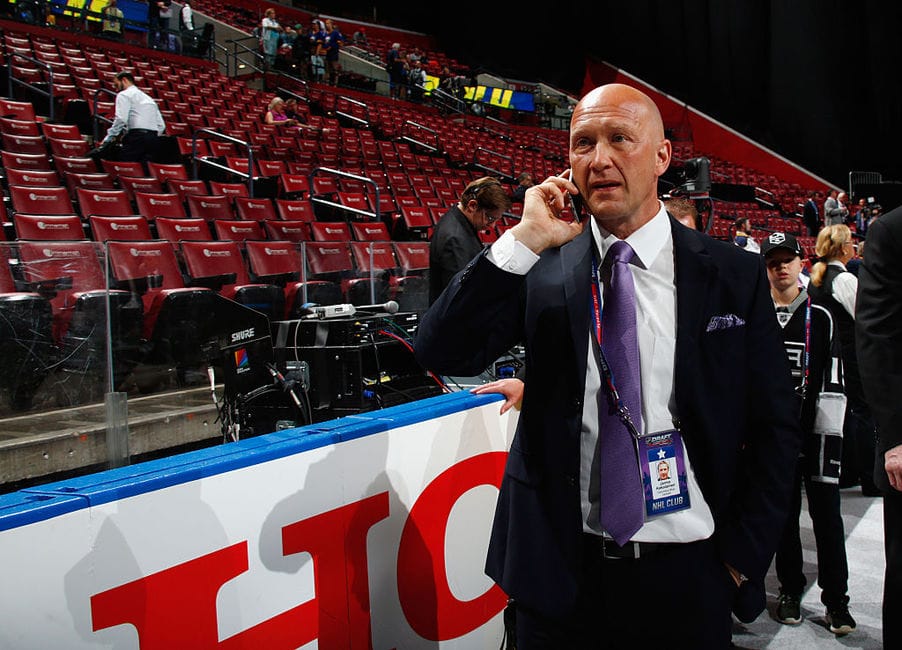 Kekalainen loved everything Severson brought to the table both on and off the ice. Besides adding players in certain positions, the Blue Jackets wanted to bring in more veterans to help their young players along. What stood out most to Kekalainen where he targeted Severson at the top of his list?
"I think his all around game. He's a smart defenseman. It seems like he makes a great pass out out of the zone all the time. He doesn't need to be flashy. He's just effective. But he's effective on both sides of the puck. He's a good defender as well. And he's smart. He's very well positioned all the time. He anticipates and reads the game well, so he doesn't have to run around, but he's also got size and physicality to him. He can play in all situations with all special teams. He's also a leader, which is something that we wanted to add into our group. I think he's a veteran defenseman that will bring in a lot of experience and leadership into our locker room as well."
Carlsson & Fantilli Speak at NHL Combine
Friday afternoon in Buffalo at the NHL Combine, both Leo Carlsson and Adam Fantilli spoke to the media about their week and the upcoming NHL Draft. If they so choose, the Blue Jackets are guaranteed one of these two great players.
Carlsson admitted that his interview with the Blue Jackets went well. According to a report from Aaron Portzline of the Athletic, the team treated Carlsson, Fantilli and Will Smith to dinner as part of the interview process. What did the Blue Jackets talk about with Carlsson?
"We talked about me being a center or forward. So that's one thing," Carlsson said. "And the whole initial experience and what I can expect if I get picked (by the Blue Jackets.)"
As for Fantilli, he said the interviews with the Blue Jackets and Ducks were both pretty standard.
"They went well," Fantilli said. "They more asked pretty standard questions about myself, my family, my experiences at the World Juniors, World Championships. They wanted to get to know me a little bit better and I liked to get to know them the best I possibly could in that timeframe. So they just wanted to get to know me as a person and ask me a couple questions on experiences."
Related: 2023 NHL Combine – 5 Storylines to Watch
Smith was expected to have dinner with the Blue Jackets on Friday. He will speak to the media Saturday after his fitness testing is completed.
Side Dishes
Connor Bedard spoke to the media on Friday as well. Had to ask him about playing in-line with Kent Johnson and Andrew Cristall. Turns out Bedard can chirp some. Johnson scored 11 points in a recent game and lost. We asked him what advice would he give to Johnson so he doesn't lose next time. "Score 12 or 13 points." Good answer. He cracked a smile.
Still nothing new on an official announcement of a head coach for the Blue Jackets. Mike Babcock is still expected to be it once his contract expires.
Devils GM Tom Fitzgerald was honest with Severson at the end of the season. "It sucks for us that we're probably going to have to move on," Fitzgerald said to Severson. Once the Blue Jackets reached out about negotiating rights, it picked up from there and the rest is history.