We continue our countdown to the 2023 NHL Draft by turning our attention to the Draft Combine that has already begun at Buffalo's Harborcenter. The league invited 106 of the top prospects to participate in the week-long event that will include fitness testing and team interviews.

As is standard, the open media portion of the Combine will take place on Friday afternoon and all day Saturday. Our four-man team of Peter Baracchini, Andrew Forbes, Jim Bay and myself will have you covered starting on Friday. What storylines are we watching for this year?
Top Prospects Speak
At approximately 4:30 P.M. eastern on Friday, Connor Bedard, Adam Fantilli and Leo Carlsson are scheduled to speak to the media from Buffalo. Noticeably absent from this availability is Will Smith although he is at the Combine and will test on Saturday as expected.
---
Latest News & Highlight
---
There is not much drama in who's going to go first overall to the Chicago Blackhawks despite what the team might be saying on the record. It will be interesting to see who all requested a meeting with Bedard and what that experience was like. He will go through the testing Saturday also.
This will be our first chance to talk with both Fantilli and Carlsson since their seasons ended and since their performances at the World Championships. With the Anaheim Ducks owning the second pick, one would think they'll be heavily interested in Fantilli. But Carlsson's performance this season has at least some scouts thinking this is a closer battle than what many think it is.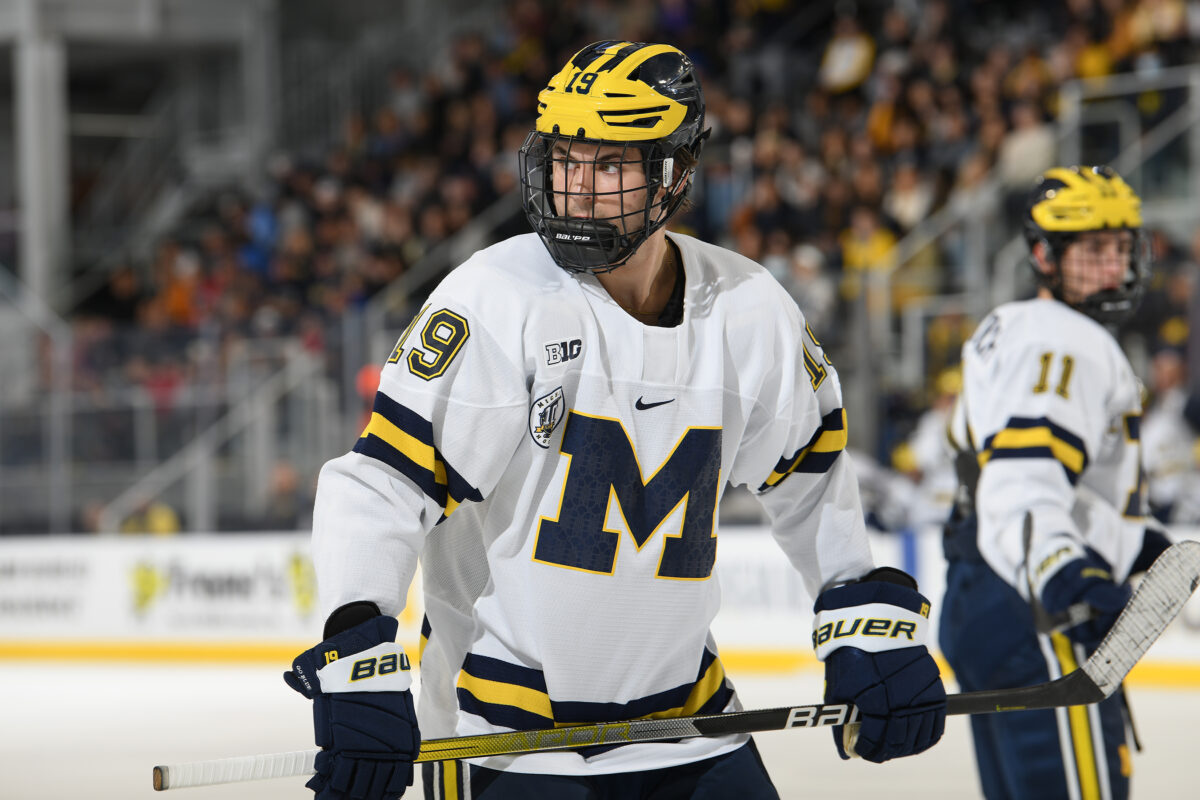 Then at third overall sit the Columbus Blue Jackets. They'll speak to every top center this week although most of the chatter seems to center around Fantilli, Carlsson and Smith. There's a belief the draft actually starts at three if the Blue Jackets somehow shy away from picking Carlsson. We'll get their sense on how their meetings went. That could give us a glimpse of how the draft might play out in the lottery portion.
The Michkov Effect
The one top prospect that will not be at the Combine this week is Matvei Michkov. The NHL again has set a rule that no Russians and Belarusians would be allowed to attend due to the ongoing conflict with Ukraine.
The question on everyone's mind is how far could Michkov fall? This will give others a chance to state their case in interviews this week while leaving teams wondering if they want to take the risk that's involved with the Russian star.
Related: 2023 NHL Draft Guide
Some scouts believe Michkov has the highest upside in the draft even over Bedard. But given the overall situation and wait that would be involved, teams will shy away from picking Michkov early. However someone is going to realize how much of a generational talent he is.
Michkov not being in Buffalo will leave some unanswered questions. How this situation unfolds will dictate how the first round of the draft goes. We'll see if we start to get some insight this weekend at the Combine.
The Coyotes
The Coyotes can never seem to escape the news, right? It won't be any different in Buffalo this week. With two top-12 picks in hand, they will choose two really good players to join them.
What will be interesting to follow is just how these interviews went with the Coyotes. With the failed Tempe vote, questions remain as to what their future holds and where they will play their games in future seasons. Top prospect Logan Cooley has decided to go back to school. Part of his reasoning was the uncertainty of the Coyotes' situation.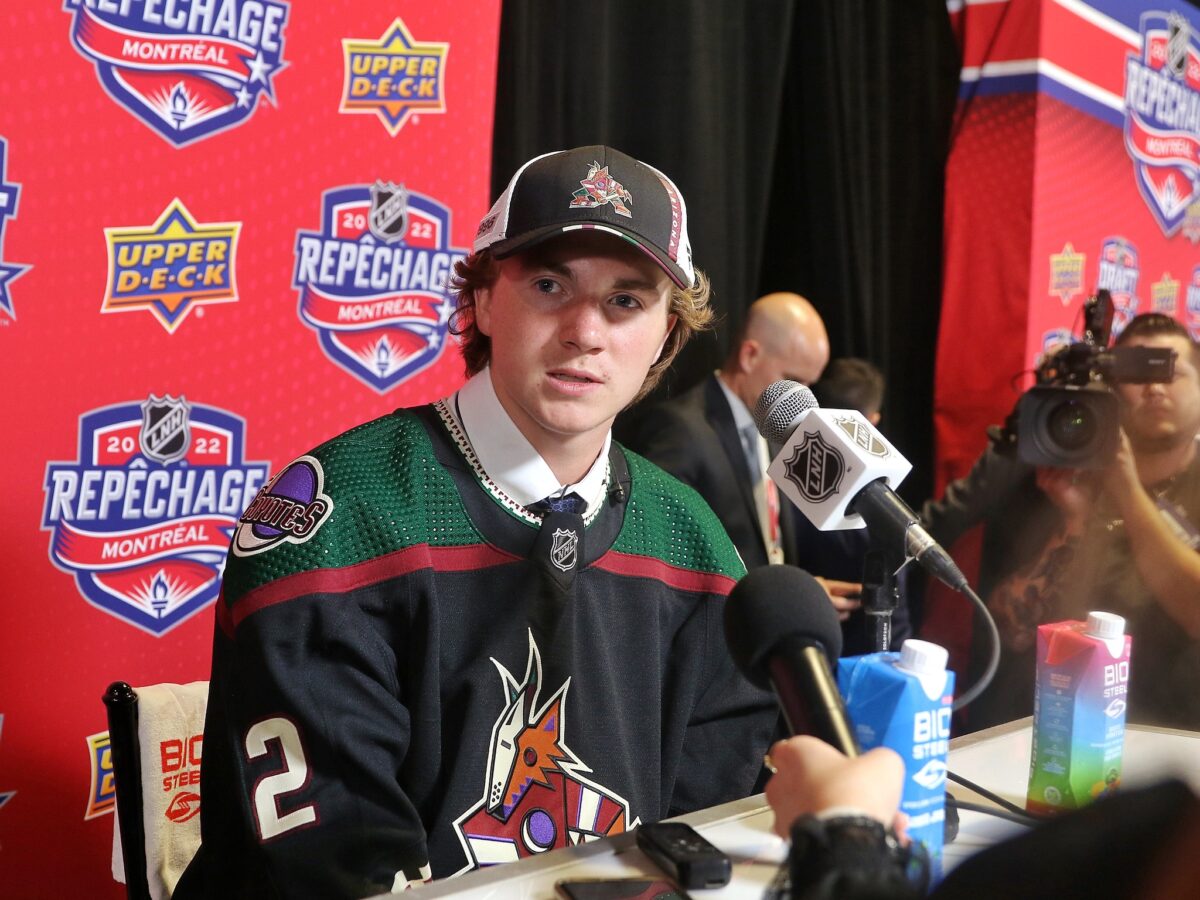 We wonder how this will impact who they draft. We also wonder how prospects will react if they are drafted into that situation. Just my take here. I wonder if this would be a perfect Michkov landing spot. This would be a situation where the contract could work in the Coyotes favor. With two high first rounders, why not take a generational player? Perhaps their arena situation is settled by the time he's ready to come to North America.
Regardless, we will ask prospects about how the Coyotes' interview process went and if their future was a big part of the discussion.
Who's Generating Momentum?
The Combine gives us our first chance to see who is gaining steam and who is losing momentum as we get closer to Nashville. We'll find out such information as how many teams spoke with an individual prospect. In some cases, we'll find out which teams spoke with them.
Between the interviews, the fitness testing results and speaking to other media members, we start to get a clearer picture of what might happen. We'll also find out about immediate future plans if they are known. Will Fantilli return to Michigan? It is certainly not out of the question.
The Weird & Wacky
And as always, my personal favorite part of the Combine are the weird and wacky questions teams will ask prospects. Anything goes depending on which team we are talking about. Some classics from Combine's past include which animal or Marvel character would you want to be and why? There was the do you play Fortnite question in the height of that phenomenon.
But then there was the toilet seat question. Would you rather take $1.00 off the seat or $10.00 from inside the toilet? Montreal always asks the best questions. We'll see who rises to the top this year.
In addition to the weird and wacky, this is our chance to ask questions of the prospects to get to know them. This year, I have certain questions I will ask of each prospect. You'll see those results after the Combine. No spoilers right now.
With 106 prospects set to test this weekend, we are sure to have a lot of stories to tell and news to share. Stay with the Hockey Writers as we'll have boots on the ground all weekend long until we speak to the last prospect late on Saturday afternoon.
Then the real fun begins. The countdown to Nashville will be on in full force.