The Columbus Blue Jackets locked up a key piece of their future on Wednesday.
The team and right-winger Oliver Bjorkstrand agreed to a five-year contract extension on Wednesday making him the first Blue Jacket signed for the 2025-26 season. The AAV for the new contract is $5.4 million.
After seeing the reports that Pierre-Luc Dubois was potentially not interested in staying in Columbus long term, seeing this deal get done is a welcome relief for those that think good players don't want to stay in Columbus.
Bjorkstrand Likes It In Columbus
"Looking to the future, I believe in the group and we always talk about we want to take that next step," Bjorkstrand said. "I think we're close. So I'm just hoping for a bright future and I'm very happy about being a part of that." 
Bjorkstrand went on to say that not only does he like his place on the team, he likes the city of Columbus as well. The team didn't wait very long to get in contact with him about a new deal. It was the perfect opportunity to land an impact player just entering his prime and have him in Columbus for several years.
Bjorkstrand's hard work and dedication opened this opportunity for him. He really started to blossom in 2019-20.
Before suffering an injury late in the season, Bjorkstrand was on a 30-goal pace. Not only was he hitting his stride offensively, he was developing into a 200-foot player who was just as dependable defensively. GM Jarmo Kekalainen took notice of that.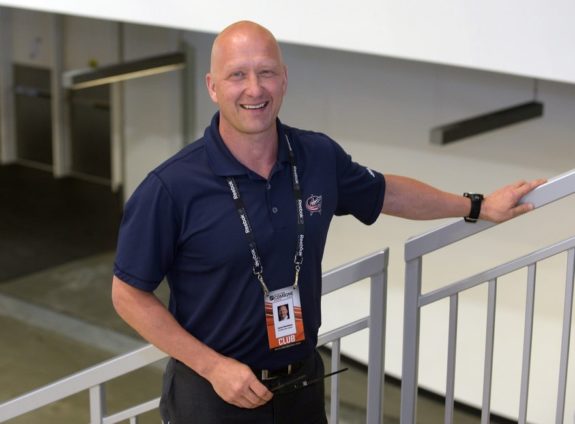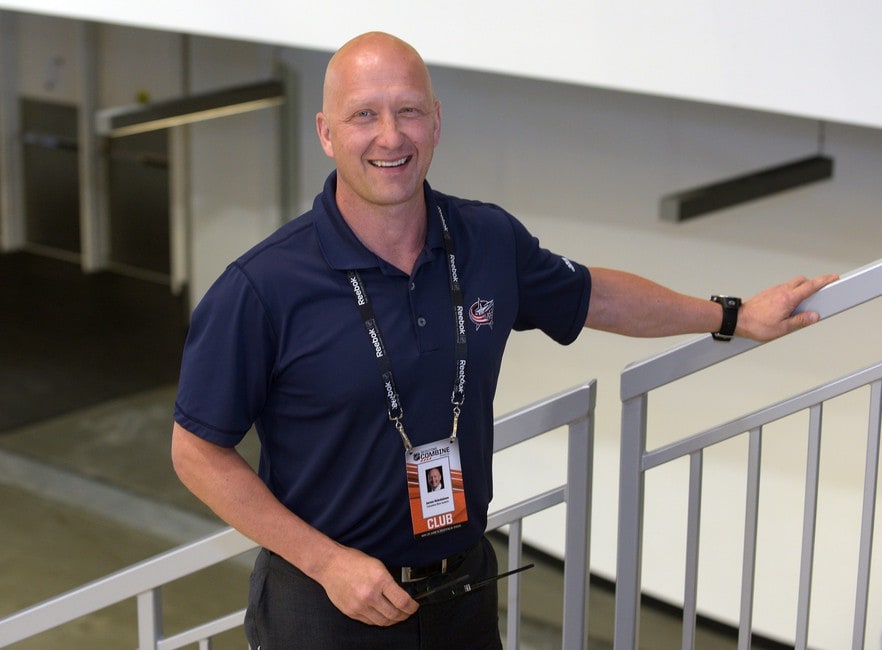 "It took a little while to understand how you need to play," Kekalainen said. "Him and (Tortorella) went through a process of getting him to understand what a 200-foot player is because he'd always scored wherever he's played. I think he's come a long way, but I think there are other levels he can get to."
Kekalainen also noted how much stronger Bjorkstrand has gotten over the years. The result is a player who can drive his line while playing an effective game in his own end.
Bjorkstrand Entering His Prime
At just 25 years old, Bjorkstrand is just entering his prime. He will challenge for 30 goals over the course of an 82-game season. With that kind of consistent production over the course of this season plus five more seasons, this contract could look like a bargain for the Blue Jackets. They bought four of his UFA years with this deal.
This deal is a win for both sides. The Blue Jackets get a quality top-six winger locked in for a very reasonable price while Bjorkstrand gets rewarded for his work ethic and dedication to getting better. He leads by example with fewer words. In the words of Kekalainen, "That's leadership at its best."
Bjorkstrand will now turn his attention to the season ahead where the Blue Jackets need to find more offense. If they do, don't be surprised if he is in the middle of it. He finally got more minutes last season as his overall game improved. Expect him to make new career highs in several areas, including TOI per game. He's that important. That's why this deal was a homerun.
Quick Hits
It's the new normal. Helmets have advertising on them. Now there's sponsorship on the divisions in the league too. In this uncertain time, the league said they'd explore any and all opportunities for revenue. They've done just that. It's no big deal although some hate that this happened. There much more to complain about than this I promise. Let's move on.
The team played in their first scrimmage of the camp on Wednesday. It's clear they are looking at Foligno-Domi-Atkinson and Texier-Dubois-Bjorkstrand as their top-six to start. Unless someone really struggles the rest of camp, expect these to be your opening night lines up top.
The Blue Jackets will have Thursday off and will return to practice on Friday. We'll see then if anyone fighting for a spot made a case based on the first scrimmage. Those lines on Friday morning could reveal some things.