For all the challenges that the Columbus Blue Jackets have faced this season, they find themselves in a playoff spot. Despite a less than stellar December, they're right in the thick of the race.
If you're an opponent of the Blue Jackets, this is bad news. They are primed for a big rebound in the second half.
In looking at the current landscape of the Blue Jackets, the arrows point up. I will outline three major reasons why you should buy the resurgence of the Blue Jackets for the rest of the season.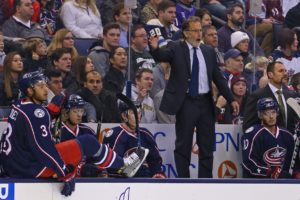 The Blue Jackets Light Schedule
It's not often a team gets three different breaks that last four days or longer in a single month. This is the case for the Blue Jackets in January.
After a 5-2 loss to the Vancouver Canucks on Jan 12, the Blue Jackets entered their mandatory bye week. They got to rest from Jan 13-16 and returned to practice on Jan 17.
After a 2-1 shootout win over the Dallas Stars on Jan 18, the Blue Jackets have another four days off before their game in Las Vegas on Jan 23. Then once they're done with the game Jan 25 in Arizona, it's the All-Star Break. They don't play again until Jan 30 against the Minnesota Wild.
What is the point here? Two things, rest and practice time. The Blue Jackets got to rest up thanks to the bye. This is especially important for both the top line and top defensive pair.
John Tortorella is known for playing his top players a lot. Seth Jones, Zach Werenski, Artemi Panarin, Pierre-Luc Dubois and Josh Anderson will benefit from the light schedule.
In addition, the Blue Jackets will take advantage of the extra practice time they'll have. With a heavier schedule in February and beyond, practice time will come at a premium. The team will look to stay sharp while looking to improve their play. The extra practice time should allow them to accomplish this.
#CBJ Torts on practice today: "They were full of enthusiasm. They practiced hard. They practiced quick. They started off very shaky, the first couple of minutes I could tell. Then we just had to remind them that we're here to work. And I thought they dove into it."

— Steve Gorten (@sgorten) January 19, 2018
Reinforcements Are Coming
The Blue Jackets have played most of this season without their complete lineup. They still managed to win games and stay in the playoff race anyway. They have major reinforcements on the way.
Brandon Dubinsky and Cam Atkinson will soon rejoin the lineup. The heartbeat of the Blue Jackets and a potential 30-goal scorer will come back in time for the stretch run. Their best faceoff guy and a spark plug will only energize this team.
Despite them having less than ideal starts this season before their injuries, don't expect their struggles to carry on. Dubinsky has had time to not only heal the orbital bone, but also his wrist. You have to imagine he'll come back stronger than how he started the season. Atkinson needs one goal to start rolling. Once he gets one, he gets them in bunches.
Ryan Murray is also expected back soon. Although he started to skate, he apparently had a setback. Tortorella said that Murray isn't even close. Still, assuming he can recover in a timely manner, that's another reinforcement for this defense.
Everyone skating for #CBJ today at practice except injured D Ryan Murray and RW Cam Atkinson. Murray, who had been practicing with the team, has had some sort of setback.

— Steve Gorten (@sgorten) January 19, 2018
Don't forget that the Blue Jackets are "all-in" this season and next. It's reasonable to expect some trades before the Feb 26 deadline. Imagine those reinforcements added to the new blood eventually coming.
Vets Starting to Find Their Way
I recently wrote that the core of Dubinsky, Atkinson, Alexander Wennberg, Nick Foligno and Boone Jenner must have a huge second half for the Blue Jackets to make the playoffs. I think they're starting to show signs of life.
Wennberg started to play well before his latest injury. This might take some time to regain his form but he's shown us he can elevate his game.
Foligno actually has 20 goals in his last 82 regular season games. For as much as he's struggled, that's pretty good for the kind of player he is. The number that is down is his assists. He has just 13 in his last 82 games. With Jussi Jokinen now in the fold, Foligno should assume his role on the wing where he belongs. Now that he won't have to worry about the extra responsibility of playing center, he can just play.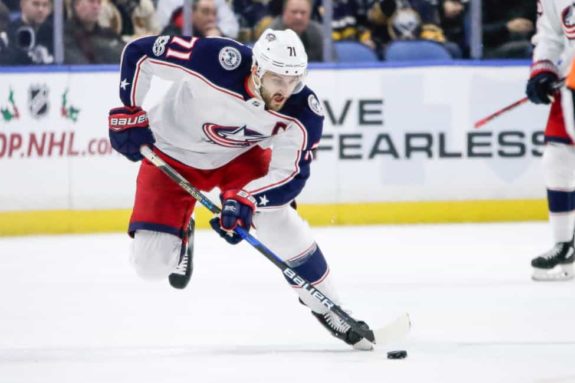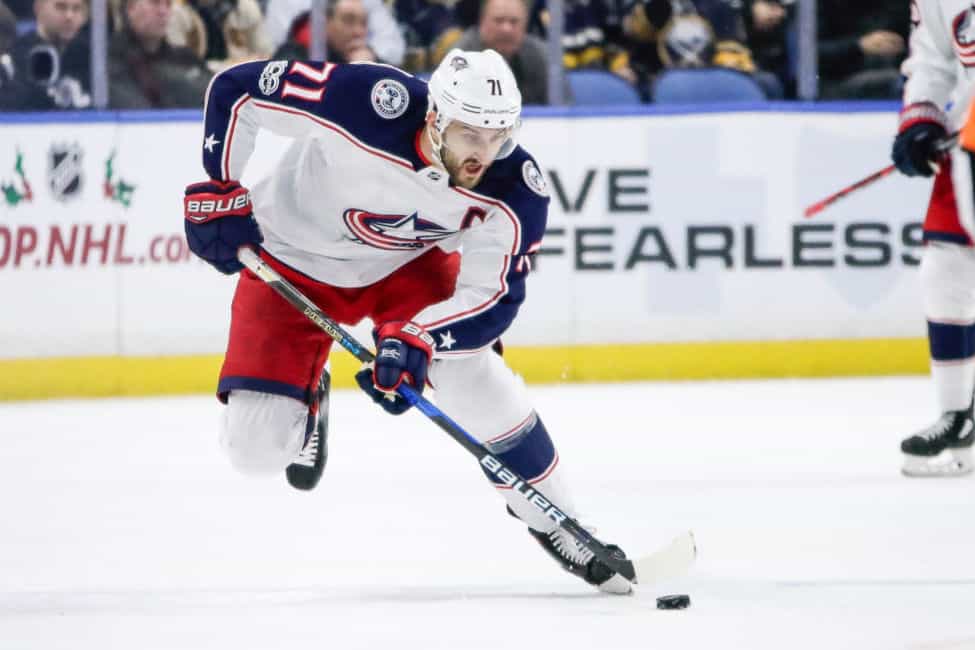 Jenner has shown signs of life in recent games. My concern was how his back was doing. It doesn't seem to bother him watching on tape. The reason to expect a rebound is his extremely low shooting percentage. Jenner is at 3.9% when his career average is 10.3%. When the games get bigger and tighter, he's usually in the middle of it thriving. I have a hard time believing he stays under 4%.
The Blue Jackets are rested. They have reinforcements coming. Their core is showing signs of life. If you're a Blue Jackets fan, that's three good reasons to get excited for the remainder of the season. Oh, and Sergei Bobrovsky will have had 10 days off before his next start (assuming he starts in Vegas.)
The elements for a rebound are there. It's now up to the players to ensure they take advantage of it. The best is yet to come for these Blue Jackets.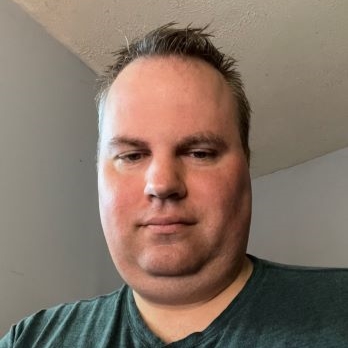 I am a fully credentialed writer who covers the Columbus Blue Jackets, Cleveland Monsters and Erie Otters as well as the Ontario Hockey League and NHL Draft. The 2022-23 season will mark nine seasons with the Hockey Writers. I am also the site's Credentials Manager. Please take note of the updated Twitter handle: @mark_scheig.