After selecting Canadian left-winger Jake Neighbours at No. 26 overall, the St. Louis Blues used their second pick of the draft on another forward, this time an American one.
Dylan Peterson, Center (Pick No. 86) (6-foot-4, 196 pounds)
CS Ranking (NA): 43 / Larry Fisher (THW) Ranking: 83
The Blues get a center in the third round, as they didn't have a second-round pick this year. Dylan Peterson was born in California and was a part of the United States National U-18 team in 2019-20.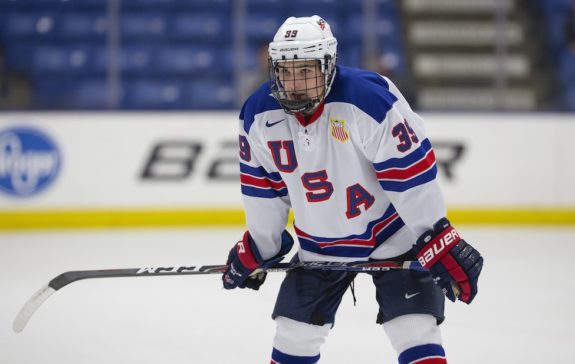 I was happy to see the Blues not only take an American player but a center with size, I expected them to take a tall forward at some point in this draft, and they did just that in the third round with the selection of Peterson.
Overview: What He Does Well
Peterson is another great fit for the Blues' style and what they do, whether it's being strong on the boards, cycling the puck, or playing hard in front of the net, he does all of these things well.
Related: Unbreakable Records – The St. Louis Blues & the 1978 Draft
His size is important too, he uses his body well and makes plays through the middle of the ice. If he can play hard in front of the net, that adds tons of value to his play.
He is exactly what the Blues want in a forward. Being physical, strong on his skates, able to cycle the puck and all of the other positives that he brings are what the Blues are attracted to with this player.
Overview: What He Needs to Work On
As any prospect needs to, Peterson needs to work on his 200-foot game and become a more complete player. He has the size to do anything in all three zones.
The Blues like two-way forwards, so anything he can do to become that solid two-way player would help his development.
Another area he can work on is his playmaking ability – his passing can improve. If he can become a playmaking center with better instincts and two-way ability, this could end up being a steal for the Blues in the third round.
The final thing that could help him develop and rise through the system would be his production. He just wasn't much of a point producer with the U.S. U-17 or U-18 National Teams.
Once he goes to play for Boston University, he needs to become a better point producer and raise his production before ever signing an entry-level deal with the Blues.
Scout and Draft Analyst Thoughts
Here are some thoughts from scouts and draft analysts:
Scott Wheeler, The Athletic: "But while he's not shy to do either of those things, Peterson is a decent passer too, a quality of his game that I came to admire in a recent review of last year's tape." (from 'Wheeler: Updated ranking for the 2020 NHL Draft's top 100 prospects,' The Athletic, 09/21/2020)
Chris Peters, ESPN: "He gets pucks to the middle of the ice and moves really well with some underrated skill. For a bigger guy, he has quick hands and good anticipation."
Tony Ferrari, Dobber Prospects: "Dylan Peterson could be one of the most physically gifted players in this draft. He already possesses a pro-ready frame and a very good shot. He does a good job of driving play and generating chances. Unfortunately, the production hasn't gone up from last year's pace."
Overall Upside
It is hard for me to see Peterson as anything more than a third-line center. However, he could always become more, as can any draft pick.
It is all about production for Peterson as to whether he gets a chance or not. I'm assuming that if he can improve his production and overall play at Boston, he can become a competitive player in the bottom-six for the Blues.
In two seasons playing in the U.S. National Team Development Program (USNTDP) he played in 98 games, scoring 16 goals and 38 assists for 54 points. His production needed to go up for him to become a better pick.
Related: Blues Add Grit & Truculence With Neighbours at 26th Overall
As I mentioned earlier, if that production goes up, it changes his ranking in the Blues' system. He should eventually get a chance to play for the Blues, in the NHL, at some point.
He was another player that fell down some rankings, mainly due to his production or lack thereof. If he can find his game and start to produce more, this pick could work out for the Blues.
---
---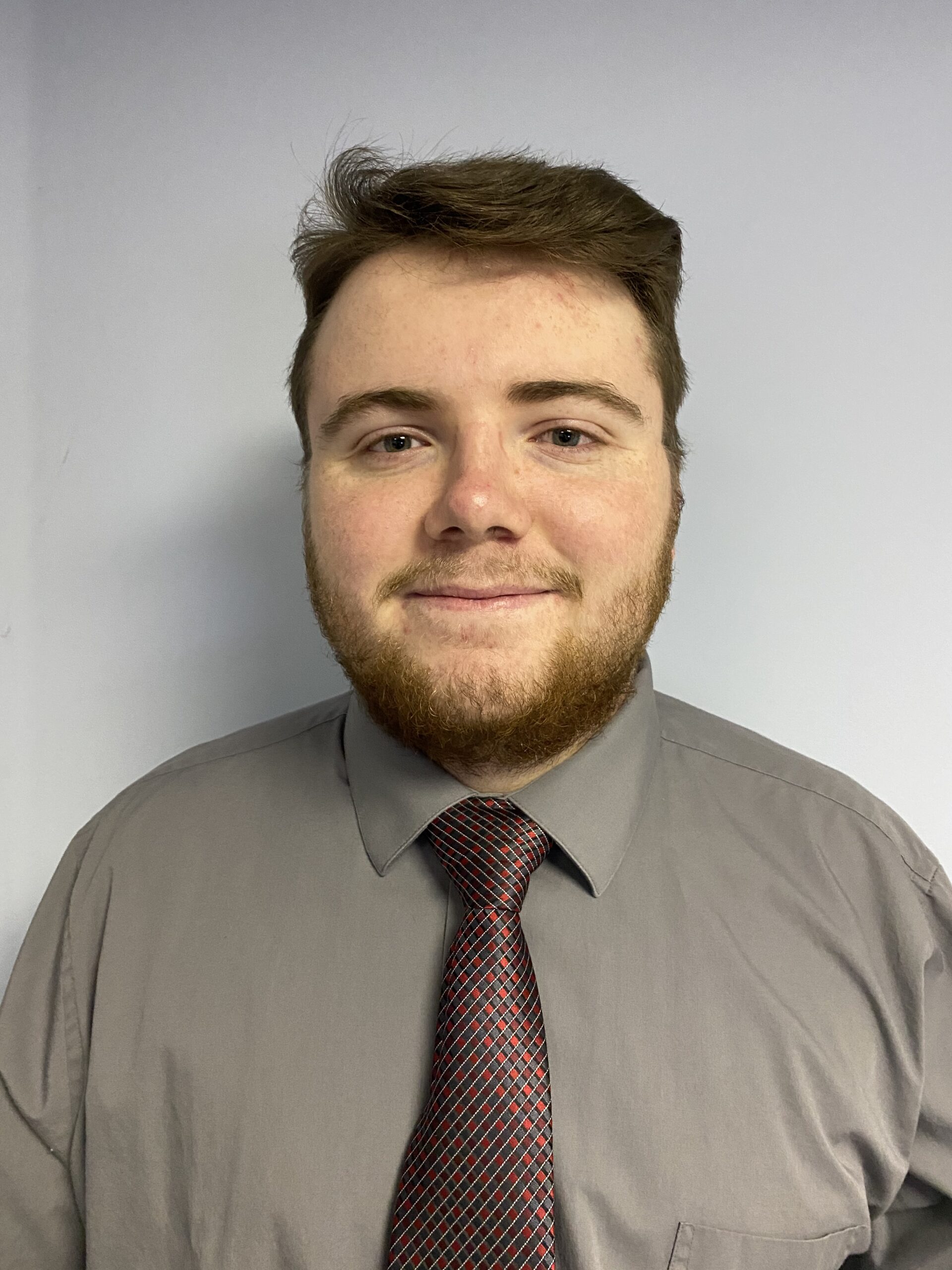 Ethan Carter has been writing at The Hockey Writers for over three years now. He also co-hosts The Blue Note Podcast for the Bleav Network, which covers the Blues and the NHL multiple times per week.