The St. Louis Blues' 2022-23 season was a shocking disappointment for fans and management alike, leading to the team becoming sellers at the trade deadline and ultimately finishing in a draft lottery position outside the playoffs. So who bears the blames for the team's failings? And who succeeded despite the team's struggles? That's what we'll look to identify in our 2022-23 Blues' Report Cards series.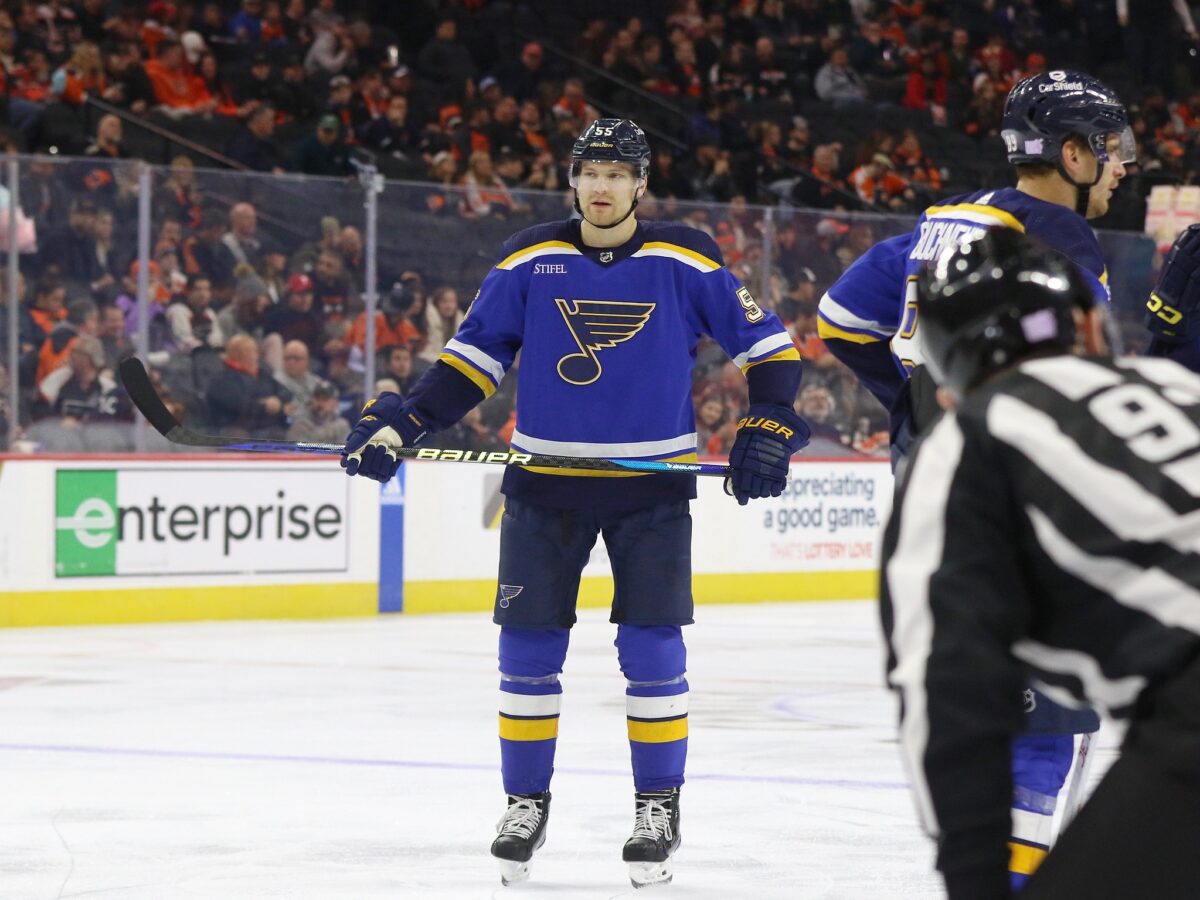 The 2022-23 season marked the first season of an eight-year extension for Colton Parayko. It was another season to forget for him and the Blues' defensive unit. That's a common theme amongst our Blues report cards for defensemen. Parayko was also involved in trade rumors leading up to the deadline, but nothing came to fruition. General manager Doug Armstrong and the Blues will likely be stuck with his decision until the 2029-30 season. Let's break down Parayko's rough 2022-23 season.
What Went Right: Stayed Healthy
Though he struggled all season on the ice, one positive takeaway was that he played 79 of 82 games. He's stayed healthy for most of his career, but he's dealt with back issues over the past few seasons that have held him back a bit. That's not an excuse for his play at this point though. He's just been bad. But let's focus on the positives here. This was the sixth season where he played 75 games or more. In the suspended 2019-20 season, he played 64 of 71 games, and only 32 games in the 56-game 2020-21 season.
Related: Blues 2022-23 Report Cards: Jordan Kyrou
---
Latest News & Highlights
---
I don't think Armstrong would have given Parayko the extension if he was worried about his back issue. He's played enough games over the past two seasons to show that his lackluster performance isn't due to playing through injuries. So, the one positive for Parayko in the 2022-23 season was his health.
What Went Wrong: On-Ice Performance
I understand that the Blues' defensive unit was bad this season, but Parayko may have been the worst. The number of silly giveaways that he produced was extreme. There were so many goals surrendered by the Blues on his mistakes. He had 53 giveaways in 2021-22 and 49 in 2022-23. His positioning and coverage were frequently questionable. Unfortunately, he was a liability for the Blues throughout the majority of the 2022-23 season.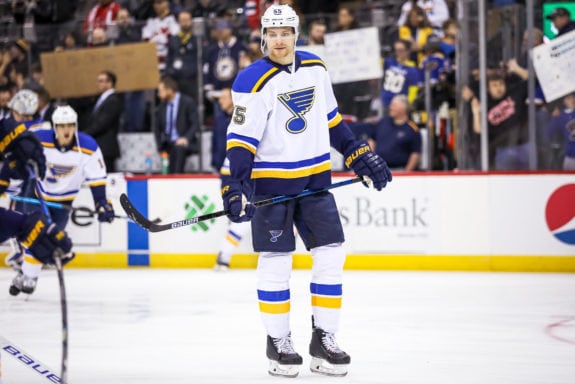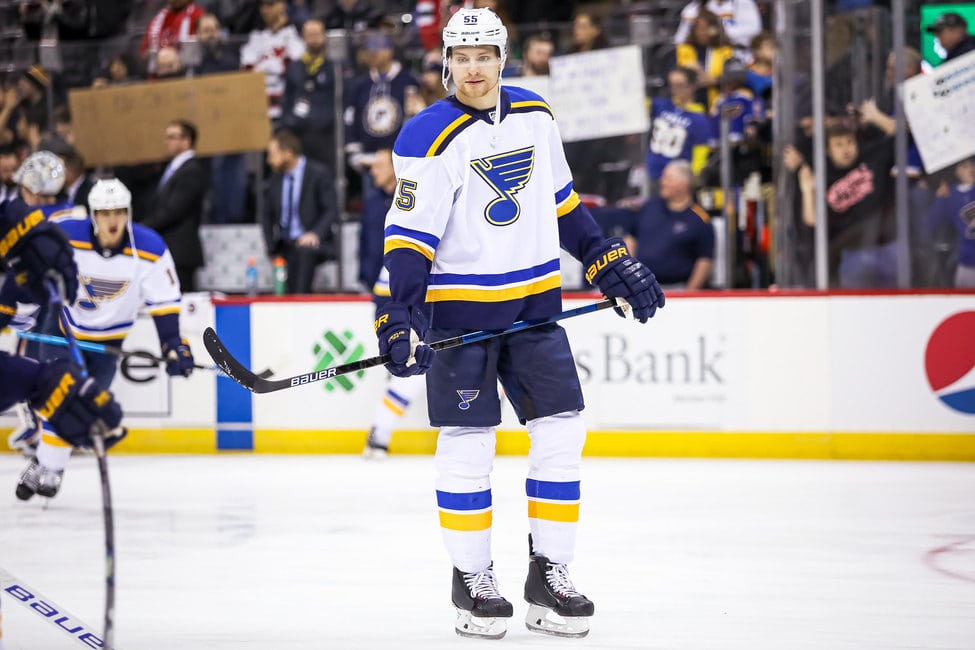 The Blues' defense could be disastrous for a while. I'm not sure how it can be fixed without players like Parayko upping their performance. It's well described by my colleague Stephen Ground in his Justin Faulk report card, "While general manager Doug Armstrong might look to offload parts of the defense before next season begins as part of the rebuild that is obviously in progress, if the Blues want to get better, it will be incumbent upon the players that remain to lift their own performance significantly." That sums things up well.
The Blues will need players like Parayko and Faulk to get better next season in the defensive zone and overall. A new assistant coach could help them. The Blues will be hiring two new assistant coaches after parting ways with Mike Van Ryn and Craig MacTavish. Van Ryn's defensive unit struggled. Hopefully, a new coach can come in and introduce a structure that will help all defensemen.
Key Stats
144 blocked shots (third-highest in career)
Second highest average time on ice (23:00) in eight seasons
Minus-19 (tied for fifth worst on Blues)
Final Grade: F
Following in Ground's footsteps again, Parayko deserves an 'F' grade alongside Faulk. It was a bad season in just about every way for him. It's unfortunate that he hasn't found his game in the past few seasons. The Blues haven't seen the elite version of him since they won the Stanley Cup in 2019 over the Boston Bruins.
What's Next for Parayko?
Seven seasons remain on Parayko's extension with an annual average value (AAV) of $6.5 million. Since he wasn't traded at the deadline, I don't anticipate him being moved at all. Although, his contract would likely be easier to move in the summer rather than the middle of the season. So, I expect the Blues to have trade conversations with teams about him this offseason.
---
---