Team USA has announced their preliminary roster of 22 players for the upcoming 2023 IIHF World Championship. The tournament is set to start on May 12, 2023, with Finland and Latvia serving as hosts. The Americans are sending a young and exciting roster that features only three players over the age of 30 and will be looking for their first gold medal since the 1933 tournament when they beat Canada 2-1 in overtime. Here is a breakdown of the roster.
Forwards
(Andres Bjork, Nick Bonino, Matt Coronato, Sean Farrell, Conor Garland, Cutter Gauthier, Carter Mazur, Drew O'Connor, Alec Tuch, Luke Tuch, T.J. Tynan, Samuel Walker)
While Team USA is missing some big names like Trevor Zegras, Tage Thompson and Brady Tkackuk, they do have players that showed this season they have no problems racking up the points. Starting in the NCAA, Carter Mazur and Matt Coronato both hit the 20-goal plateau this season, while Sean Farrell's 53 points ranked fourth among Division I players. The Americans also have 2022 fifth-overall pick Cutter Gauthier who won bronze at this year's World Juniors, and Montreal Canadians second-rounder Luke Tuch, who helped Boston University to the Frozen Four this season. Despite these players being young, they have a history of success and will be leaned upon to help the US break their gold medal curse.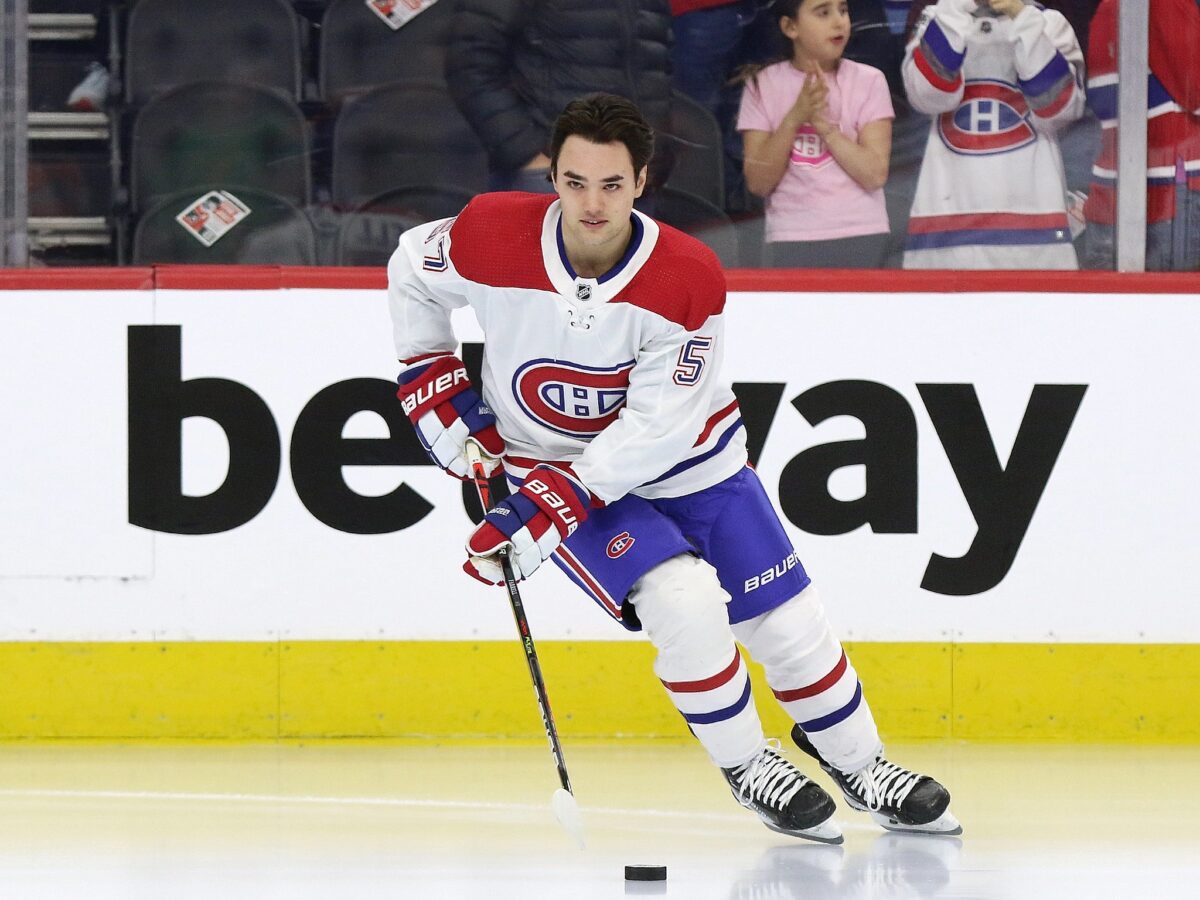 To insulate these young players, the Americans have done a good job of bringing established NHL forwards to the tournament. Starting with two-time Stanley Cup champion Nick Bonino, he will be looked upon to play a shutdown role for Team USA and will be part of the leadership group at the tournament. Alex Tuch and Conor Garland will also be looked upon to lead, but in an offensive capacity, as both should be near the top of Team USA's scoring by the end of the tournament.
Related: Calgary Flames' Prospects Making Great Progress in 2022-23
Rounding out the group are good depth pieces in two-time American Hockey League (AHL) MVP T.J. Tynan, former U18 gold medalist Andres Bjork, November's AHL Rookie of the Month Samuel Walker, as well as 2020 NCAA Ivy-League Player of the Year Drew O'Connor. Overall, this is a decent lineup that has a good mix of speed, skill and size. Most have had success at the international level in the past, so now it will be about if this group can come together in a short amount of time and find some chemistry heading into the tournament.
Defence
(Ronnie Attard, Lane Hutson, Connor Mackey, Nick Perbix, Scott Perunovich, Dylan Samberg, Henry Thrun)
The Americans are bringing a very young defence who do not have a ton of experience to this tournament. No one on the team is older than 26, and between the seven players, they have played 230 games at the NHL level. Starting off with the youngest player, it will be interesting to see how Team USA manages 19-year-old Lane Hutson, who posted 48 points in 39 games with Boston University this season. He is a dynamic, offensively gifted defender who should see time on the power play and could be like Owen Power in 2021, who started as Canada's seventh defenceman but worked his way up the lineup and onto the first pair. If given the opportunity, he could be a star at this tournament as he has a proven track record at the U18 and U20 levels of delivering for Team USA.
One interesting trend is that Team USA has gone for a bigger defensive group that, while they can put up points, are more suited for low-scoring games. The only player outside of Hutson that is under 6 feet is Scott Perunovich, who put up 20 points in 22 games with the Springfield Thunderbirds this season. Compared to the forward group, who are a bit smaller, it is clear the Americans want a big blue line that can play a physical game and won't make mistakes in their own zone.
---
Latest News & Highlights
---
The two players that are expected to see the most ice time are Connor Mackey and Nick Perbix. Both became established NHLers this season and should see plenty of matchup duty against the opposition's top forward lines. Meanwhile, watch for players like Dylan Samberg, Henry Thrun and Ronnie Attard to provide good depth minutes in the team's bottom two pairs. If this group can play up to their potential and limit the opposition, the forwards should have enough talent to score enough and help Team USA finish near the top of their group.
Goaltending
(Drew Commesso, Casey DeSmith, Cal Petersen)
Goaltending is going to be the biggest question mark surrounding this team. Casey DeSmith will most likely be the team's starter, but he did have a tough end to the season as the Pittsburgh Penguins missed the playoffs for the first time since 2006. The team could give Cal Petersen the starter's net, but he struggled all year to the point that he was placed on waivers by the Los Angeles Kings and sent down to the AHL, where he didn't exactly impress as the Ontario Reign were swept in the first round of the playoffs.
The other option is 20-year-old Drew Commesso, who has yet to play an NHL game. As crazy as it might sound, he may be the best option for the Americans, especially considering how solid he was at the 2022 Olympics. He is also coming off a strong year for Boston University, where he posted a record of 24-8, along with two shutouts. Regardless of who is in the net, expect Team USA to rotate goaltenders throughout the qualifying round of the tournament.
Team USA Could Surprise This Year
While this year's roster isn't the strongest entry the Americans have ever sent to the World Championship, it is deep enough that they could make a run to the championship. As mentioned, there are a lot of questions surrounding the goaltending, but the team is defensively solid and shouldn't make it too difficult on their goaltenders. Their first game is scheduled for May 12, 2023, against tournament hosts Finland as they look to break their 63-year gold medal drought.