The Winnipeg Jets could be a very different looking team next season.
Yet another disappointing early playoff exit — this time, in five games to the Vegas Golden Knights in the first round — once again laid bare the team's systemic flaws and core's lack of character.
Big changes are needed to get the team to the next level, but GM Kevin Cheveldayoff in his postseason comments would not commit to a rebuild. However, if he decides to conduct one, the potential is there for him to have a busy offseason and make multiple moves that dramatically alters the Jets' makeup ahead of 2023-24.
Related: Jets Should Not Be Satisfied With Season; Big Changes Required
Here, we'll take a look at six Jets who could be dealt as early as this offseason.
Pierre-Luc Dubois
Pierre-Luc Dubois is a player Cheveldayoff would like to build around, but the centre never seems to want to talk about his future in Winnipeg.
He didn't after last season, claiming he isn't a long-term thinker and making it known he intended to test the open market as an unrestricted free agent (UFA) in 2024. He then put the front office in a bind with the bombshell statement he really only wanted to play for the Montreal Canadiens.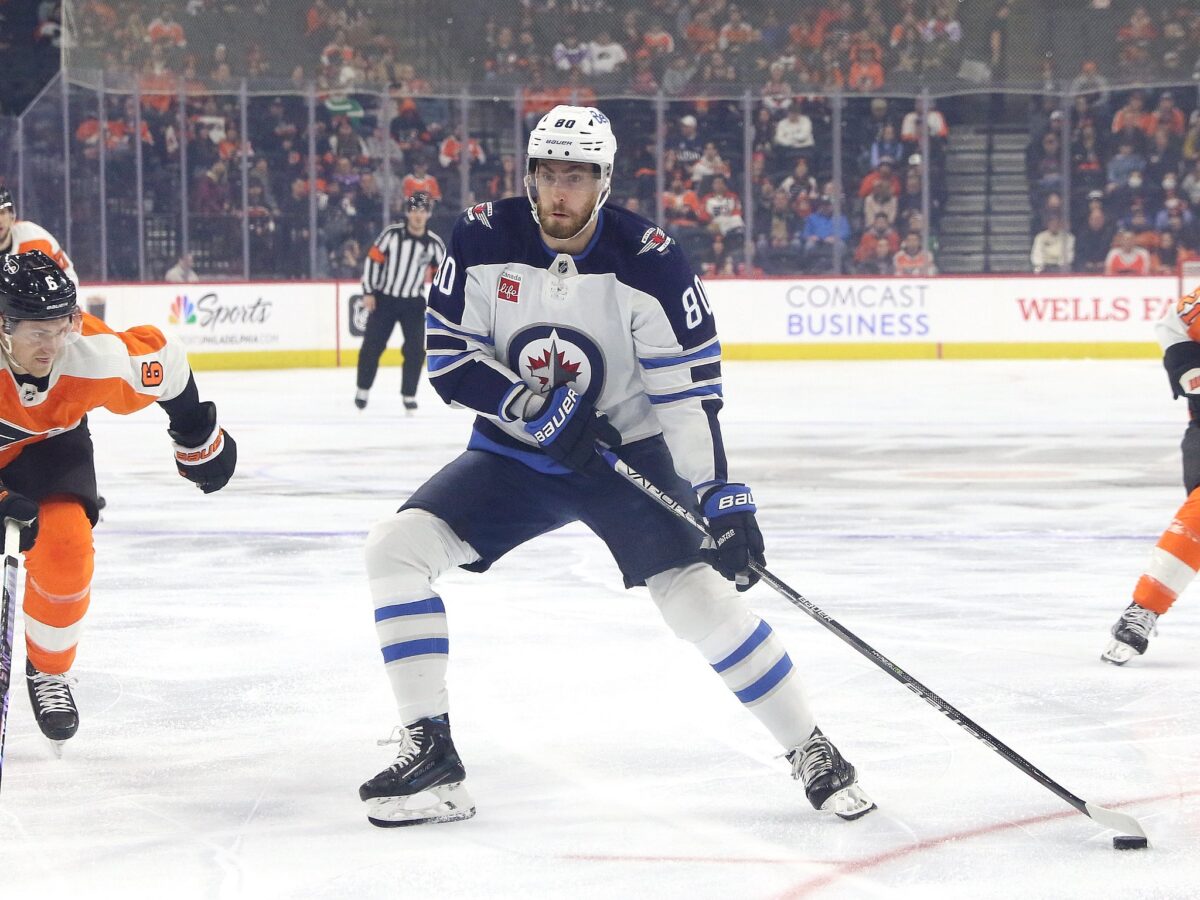 He still didn't last week during his exit interview, with his overall attitude seeming lukewarm. Dubois, who played on a one-year deal this season and recorded a career-high 63 points, said he is still processing the season and playoffs and hasn't had any conversations with his agent or Cheveldayoff yet.
While he did say "it would be great to get a long-term deal," he didn't say if he wanted that long-term deal to be with the Jets. He added the "right to choose" to go where he wants as a UFA is important to him.
"This year I was just thinking, one game at a time, one day at a time… I just really haven't put much thought into anything," he explained.
He attempted once again to walk back the Montreal talking point, saying "there's a lot of fake things out there, a lot of people saying they heard this or they heard that… at the end of the day, if I haven't said anything or done anything, it's just speculation."
Despite that, his overall evasiveness didn't provide evidence of a change of heart.
Unfortunately, the fact the 30 other teams know Dubois really has only one destination in mind hampers what Cheveldayoff can get for him in a trade. Even the Canadiens, still in the beginning stages of a rebuild, don't have to give up an A-plus package knowing they can sign him as a UFA next summer.
Mark Scheifele
You'd be forgiven if you're feeling deja vu when it comes to Mark Scheifele.
Last offseason, it seemed as though the Jets' first-ever draft pick would be moved, considering he was the poster boy for the lack of effort that tanked the team and openly speculated about his future, sounding more like a UFA than someone with two years left on his contract.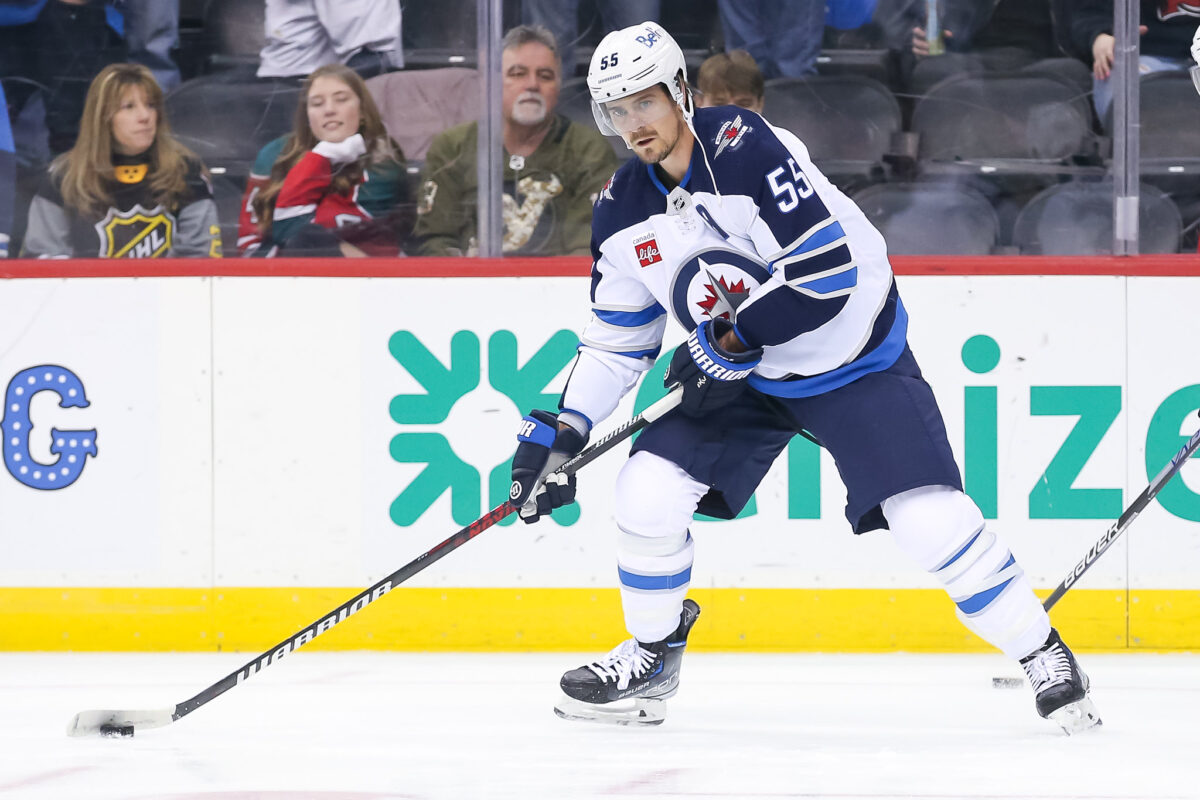 This offseason, it once again seems that Scheifele — a UFA after next season — could be shipped out.
Scheifele's season was feast-and-famine as he was reenergized in the first half under new head coach Rick Bowness before doing a second-half disappearing act. While he did set a career high in goals with 42, he largely fell back into his old lazy and defensively-inept ways during the Jets' three-month tumble down the Western Conference standings from January onward. At one point, he went through a nine-game goalless drought.
Related: Jets' Scheifele Has Quietly Quit on His Team; Trade Request Coming?
---
Latest News & Highlights
---
He had a brief resurgence down the stretch when Bowness switched him to wing, but had a limited impact in the playoffs, with just one goal before getting injured early in Game 4 on a breakaway attempt. Scheifele did not play in Game 5, making 2023 the third-straight playoffs he was knocked out by either injury or suspension.
During his exit interview, Scheifele said he was happy the Jets made the playoffs, but was non-committal about his future, saying it was "too early" and "too hard" to talk about a long-term extension. Perhaps he learned from the firestorm he set off a season ago not to say much of substance so soon after the season ended.
He said the idea of playing his entire career with one team does mean something to him, adding that Steve Yzerman, his favourite all-time player, did that with the Detroit Red Wings.
---
---
"I think that's an accomplishment to play for one team, it means the team wanted you the whole time, I think obviously that's something you have to pride yourself on," Scheifele said. "At the end of the day, there's two sides to this whole thing so… a lot of it isn't up to me."
Scheifele added that what other core players choose to do will also factor into his decision, but as he acknowledged, a lot isn't up to him. Cheveldayoff could take away his decision by trading him and the final year of his team-friendly $6.125 contract, ending what's been a two-season roller-coaster ride.
Blake Wheeler
Will the Blake Wheeler era finally come to an end?
The veteran, who will be 38 by the time next season begins, still has one year left on his contract. Moving him this offseason would be a big statement from Cheveldayoff that a new era needs to begin now.
Bowness tried to usher in a changing of the guard before the season started, stripping Wheeler of the captaincy he'd held since 2016. It didn't really work, as while Adam Lowry and Josh Morrissey both took steps in their evolution as leaders, many players said in exit interviews they still viewed Wheeler as the captain. This revelation was interesting since Wheeler was never a particularly effective leader or suited, personality-wise, to wear the C.
Wheeler recorded 55 points in 72 games this season and proved he could still be a valuable player during a strong first half. Unfortunately, he suffered a groin injury in January and upon returning to the lineup never looked the same.
Wheeler was one of the players who called out Bowness for saying he was "disappointed and disgusted" with the team's lifeless Game 5 performance. Despite the potential rift, he was emotional in his exit interview as he acknowledged his 12-year tenure could be at an end and expressed disappointment in winning just three playoff rounds in that time.
"I've dedicated my career to this place because I believe that we had the pieces to win," he said. "It's disappointing to know that that didn't come to fruition… I gave it everything I had, you know what I mean? I hope that that's good enough… there wasn't a day I took off, so I guess that's the best you can do."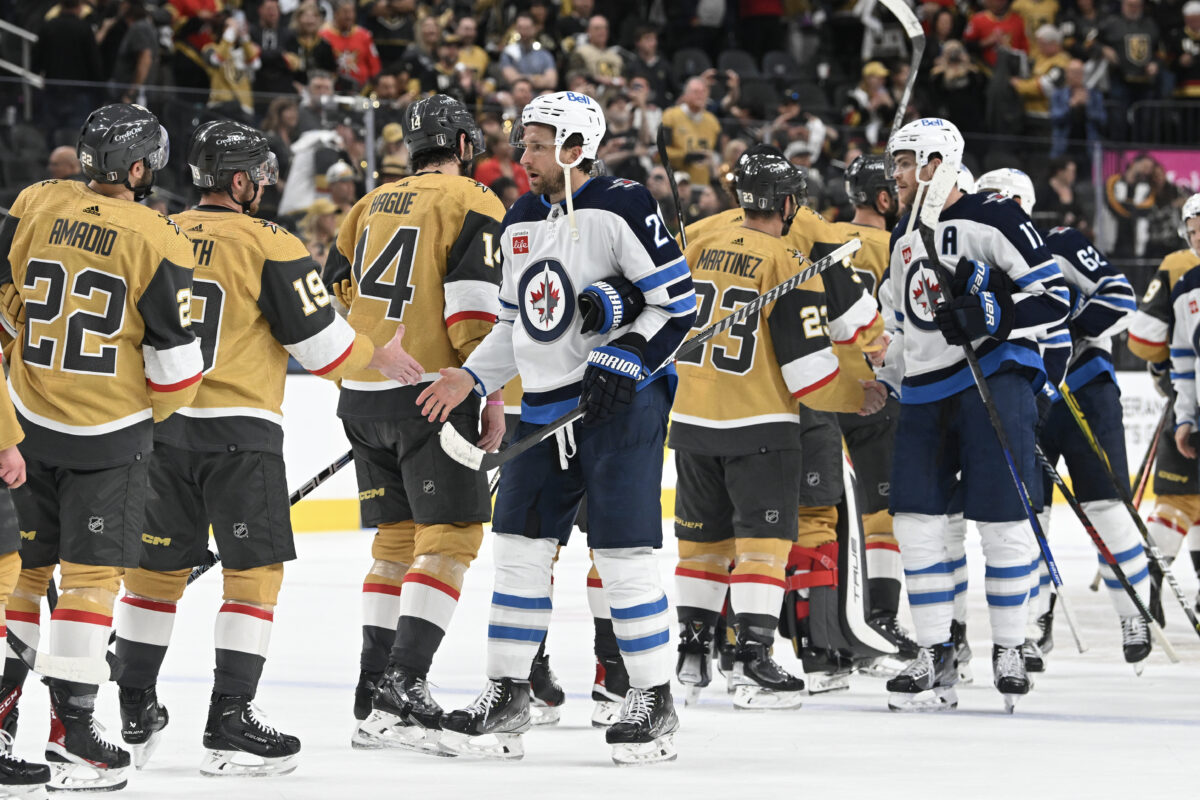 It wouldn't be easy, though, to move Wheeler's bloated $8.25 million cap hit. Cheveldayoff would either have to retain some of the salary, which he's been reportedly unwilling to do in the past, or accept a lesser return.
Neal Pionk
Cheveldayoff has invested a lot of money in the blue line over the past few seasons — especially in the 2021 offseason — but a few blue liners aren't providing a great return on investment. Neal Pionk is one of them.
Pionk's four-year, $5.875 million contract is one of the reasons for a defensive logjam preventing cheaper youngsters with upside such as Declan Chisholm, Leon Gawanke, and Ville Heinola from pushing for an NHL gig.
Since signing that big deal, Pionk has been a reliable point producer but his actual defensive play in a top-four role has been oft-questionable and sometimes decidedly deficient. His play without the puck has certainly not lived up to the high standard he set in his first two years in Winnipeg, play which had many thinking the Jets won the 2019 trade that brought Pionk from the New York Rangers in exchange for Jacob Trouba.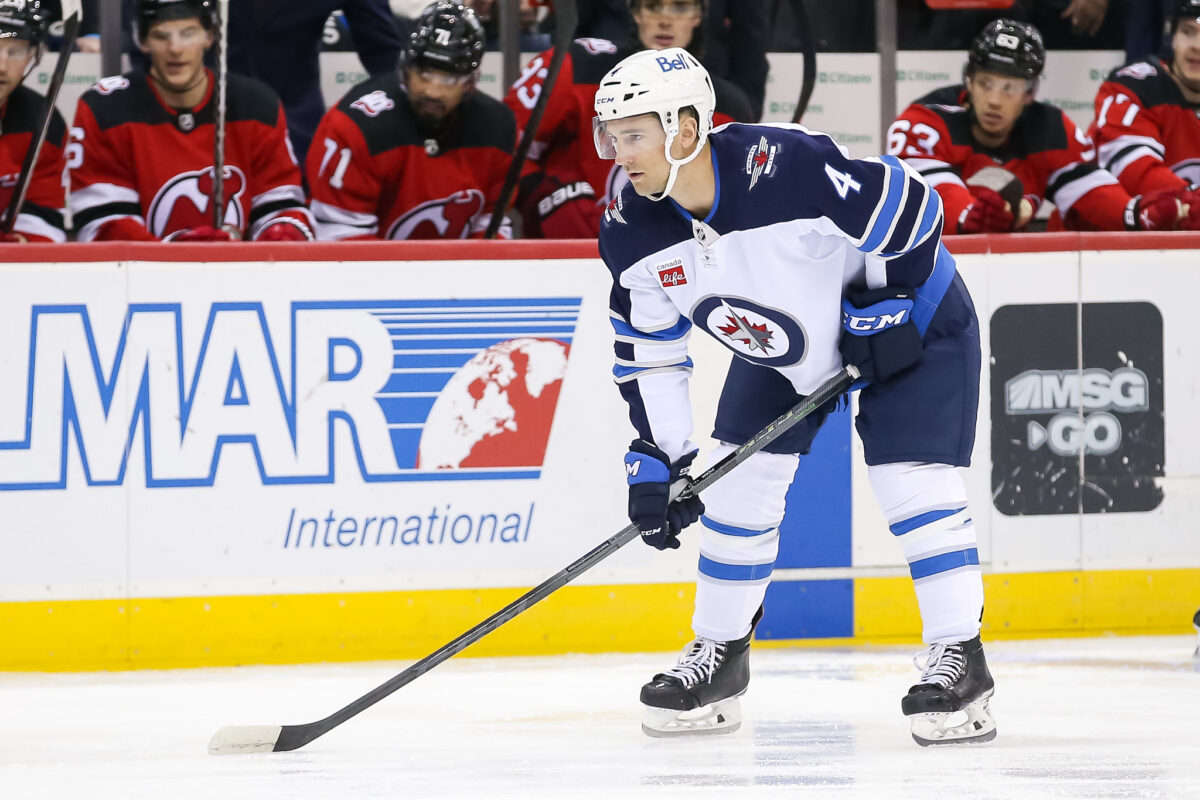 Pionk is a "high-event" player, meaning he generates plenty in the offensive zone but gives up a lot in the defensive zone. Unfortunately, since 2021, the chances he has given up have overshadowed the chances he has generated, and the underlying possession metrics bear that out.
Pionk is just 27 and can still boost a team when paired with the right partner and used in the right situations. A trade could simultaneously fetch a good return and clear a spot for a younger player toiling away with the Manitoba Moose.
Nate Schmidt
Nate Schmidt is another player contributing to the logjam and not providing particularly good value.
Schmidt's $5.95 million cap hit, which Cheveldayoff inherited from the Vancouver Canucks in the 2021 trade that brought him to Winnipeg, is too high for what he brings as a defenseman who bounces between the second and third pairings.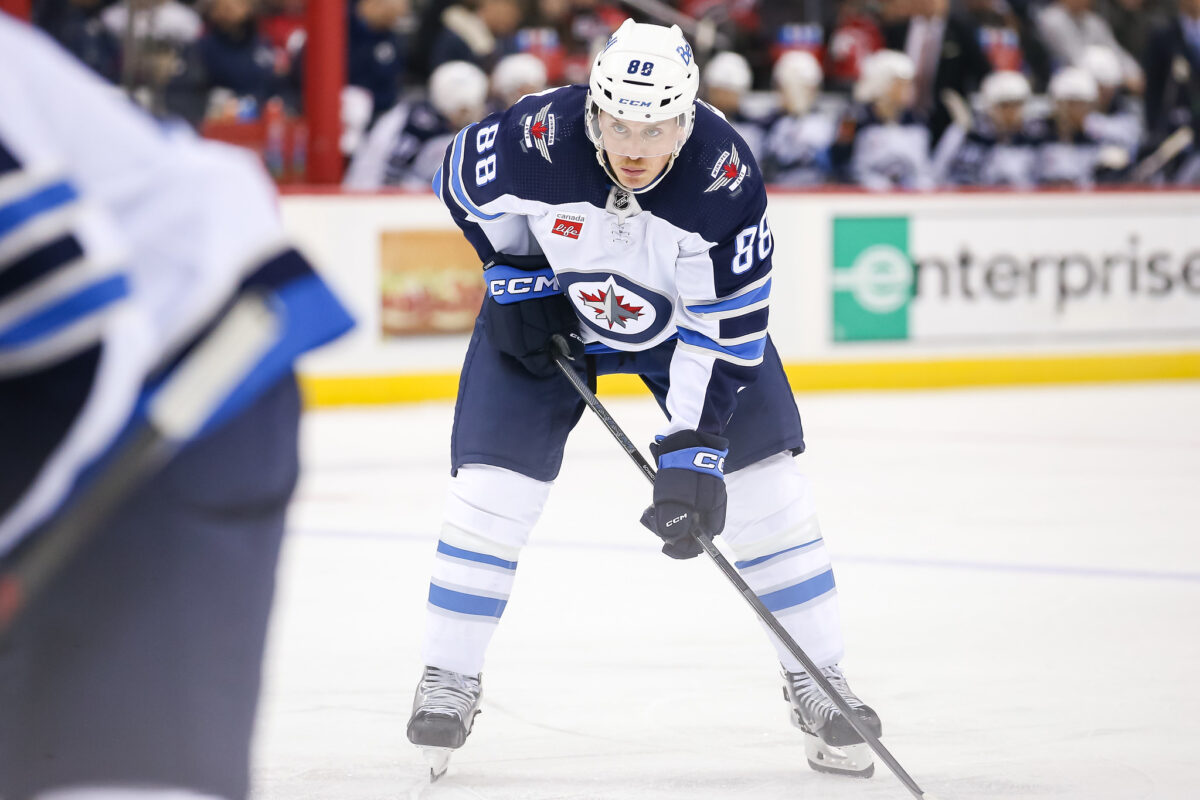 Although Schmidt's gregarious personality has made him a fan favourite and great for locker-room morale, getting the final two years of his contract off the books could be more valuable than retaining him.
At 31, Schmidt is unlikely to ever play to the level he did with the Golden Knights earlier in his career, and trading him would clear up a space on the right side for someone younger.
Connor Hellebuyck
The desire to win burns deep within Connor Hellebuyck. It's probably getting harder for him to see how he can do that in Winnipeg.
Hellebuyck will be 30 by the time next season begins and he said he's realized he is "starting to run out of time."
Hellebuyck, when asked during his exit interview about his UFA status after next season, said: "That's hard to answer. It's a lot to think about. We are only two days removed. My main goal is to win a Stanley cup, and I'm starting to run out of time. I can feel it."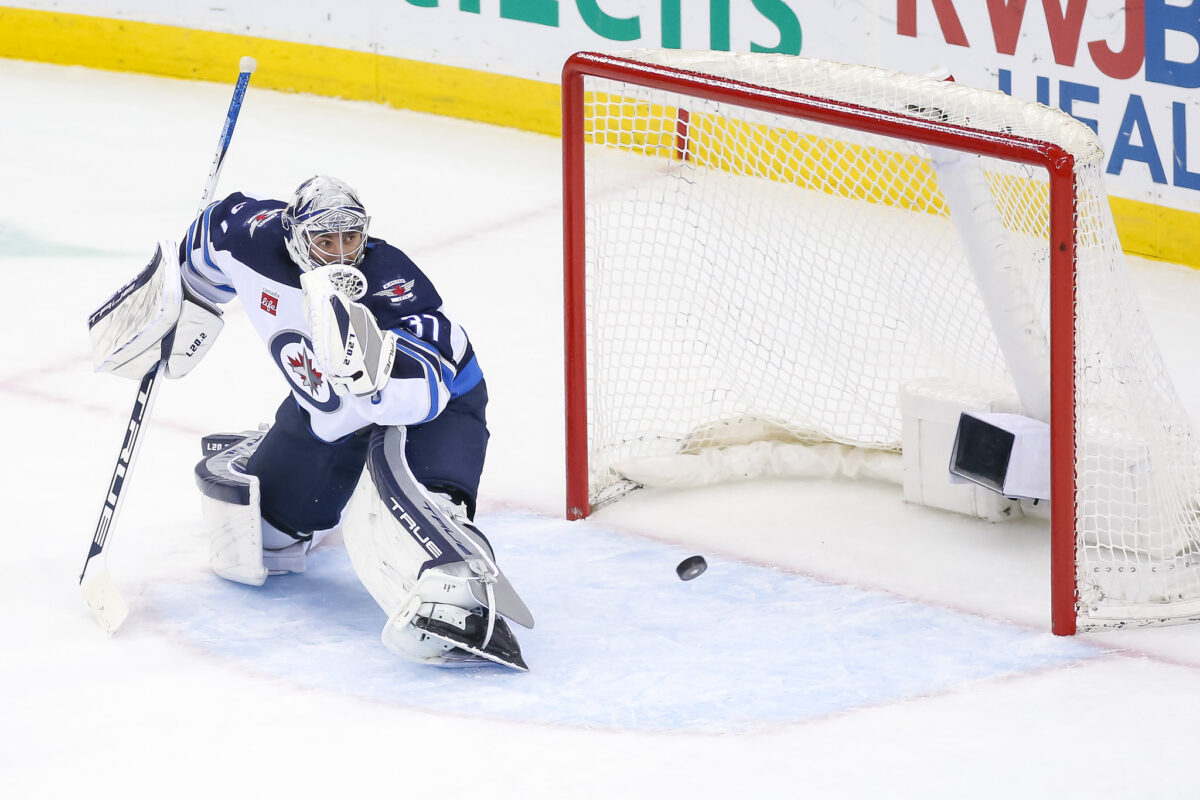 Hellebuyck, who has been more responsible than any other for the successes the Jets have had since his rookie 2015-16 season, admitted he is unsure about the team's future trajectory but said he's not interested in a rebuild.
"I just want to win a Cup," he said, building on comments he's made over the past few seasons about not caring about individual accolades. More alarmingly, he added "I don't know what the future of this team looks like. I don't know what their plans are. I don't know if I'm in it."
These comments can be seen as nothing less than a massive indictment of Cheveldayoff and company's lack of direction over the past few seasons. The front office appear set to stick to the status quo again instead of addressing the longstanding issues preventing the team from becoming a true contender. It's hard to sell to a player like Hellebuyck that better times are on the horizon.
If discussions on a long-term extension — which haven't begun yet, according to Cheveldayoff — go nowhere, the GM's next goal will be to make sure the team doesn't lose an All-Star goaltender for nothing. They could trade him either this summer or at the 2024 NHL Trade Deadline.
Related: Hellebuyck Won't Stay Through a Jets Rebuild: 4 Big Trade Options
Hellebuyck, with his heroics in goal, is the type of guy who can push an already good team to a whole different level. There are no shortage of squads who would love his services, with some plausible options being the Boston Bruins, Red Wings in his home state of Michigan, the Edmonton Oilers, the Pittsburgh Penguins, and the Golden Knights.