The Winnipeg Jets' season had just ended with a 4-1 defeat to the Vegas Golden Knights, and head coach Rick Bowness took the podium for his post-game press conference. He took four total questions and ranted about the way this series was played by his club and ended the presser in just under a minute. "Overall thoughts? I am so disappointed and disgusted right now. Those are my thoughts."
When it comes to this series in particular, Bowness stated that Vegas deserved to win. "They were the better team in the regular season and the better team in this series." While injuries played a big part, he's right. The Golden Knights were the superior team in this series and deserved to win it in Game 5.
The Jets Had No "Pushback"
The Jets had "no pushback," which was the saying of the press conference, as Bowness was clearly frustrated with the lack of effort and desperation from his club. With big changes on the horizon in the offseason, this was an unfortunate effort put forth by the Jets and their players, and Bowness did not hold back in expressing that.
Related: Jets' Slumping Core Again Displaying Lack of Motivation, Character
Looking at the big picture, these comments were made throughout the 2022-23 season. These issues that Bowness is referring to popped up many times, and they reappeared at the worst moments as the Jets were eliminated from the playoffs.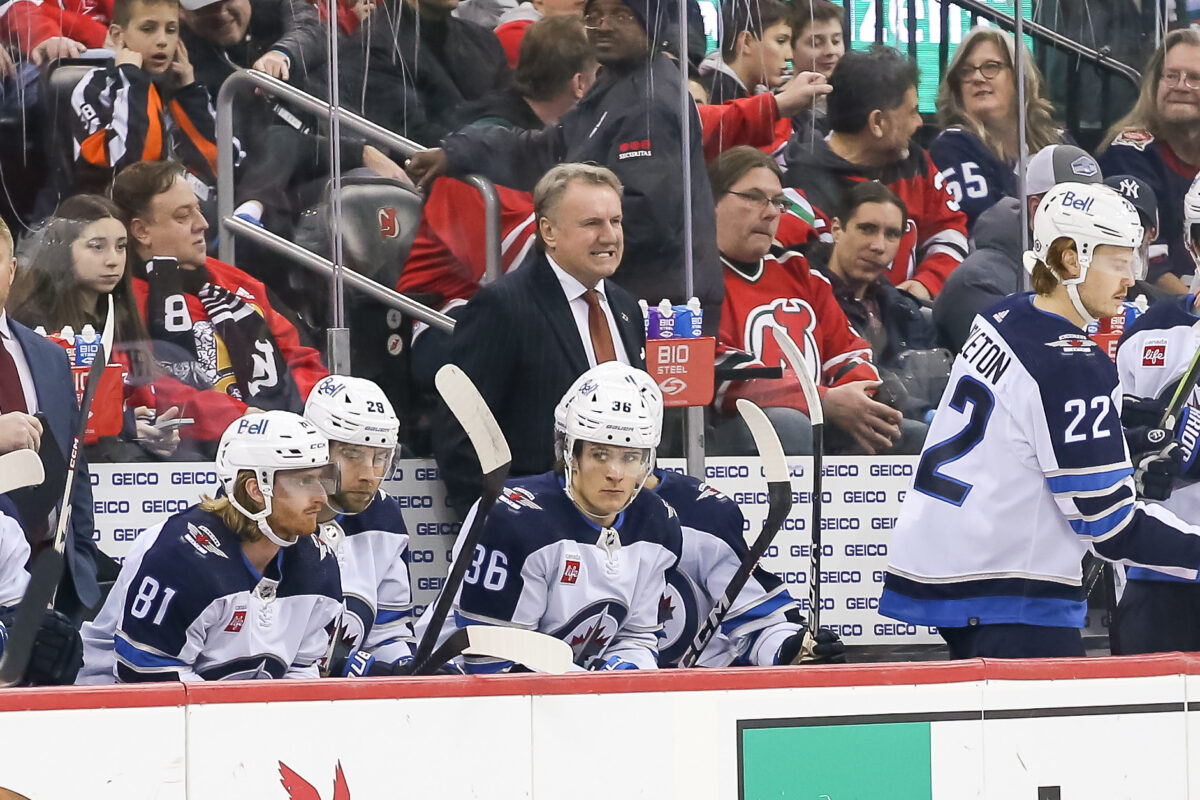 Bowness has been waiting to say this for a long time. "But it's the same crap we saw in February. It was. As soon as we were challenged for first place and teams were coming after us, we had no pushback." The Jets were a mediocre 18-19-2 from the middle of Jan to the end of the season, as old habits popped up and the Jets struggled to get into the playoffs.
The reporter responded by saying, "It feels like you've been holding onto these feelings for a bit." And Bowness' reply was, "Yep. It started back in January and February." It is hard to blame Bowness for feeling this way, as the Jets seemed to be well on their way to a home-ice advantage before playing at a non-playoff level for the better part of three months.
Jets' Best Players Weren't Their Best Players
Bowness explained that both in Game 5 and the series, "Their better players were so much better than ours, it's not even close." He was likely expecting more out of players such as Pierre-Luc Dubois, Kyle Connor, and Nino Niederreiter. Money Puck's tracking shows that the line had an expected goals percentage of 42.9 percent and was outscored at even-strength 4-1.
Blake Wheeler put forth a complete effort in every single game of this series, which cannot be said about the Jets' top line. Connor Hellebuyck did not steal a game in this series and was a shell of his usual self, as he saved minus-2.8 goals above expected, placing him 20th out of 23 goalies that have played a game in the playoffs.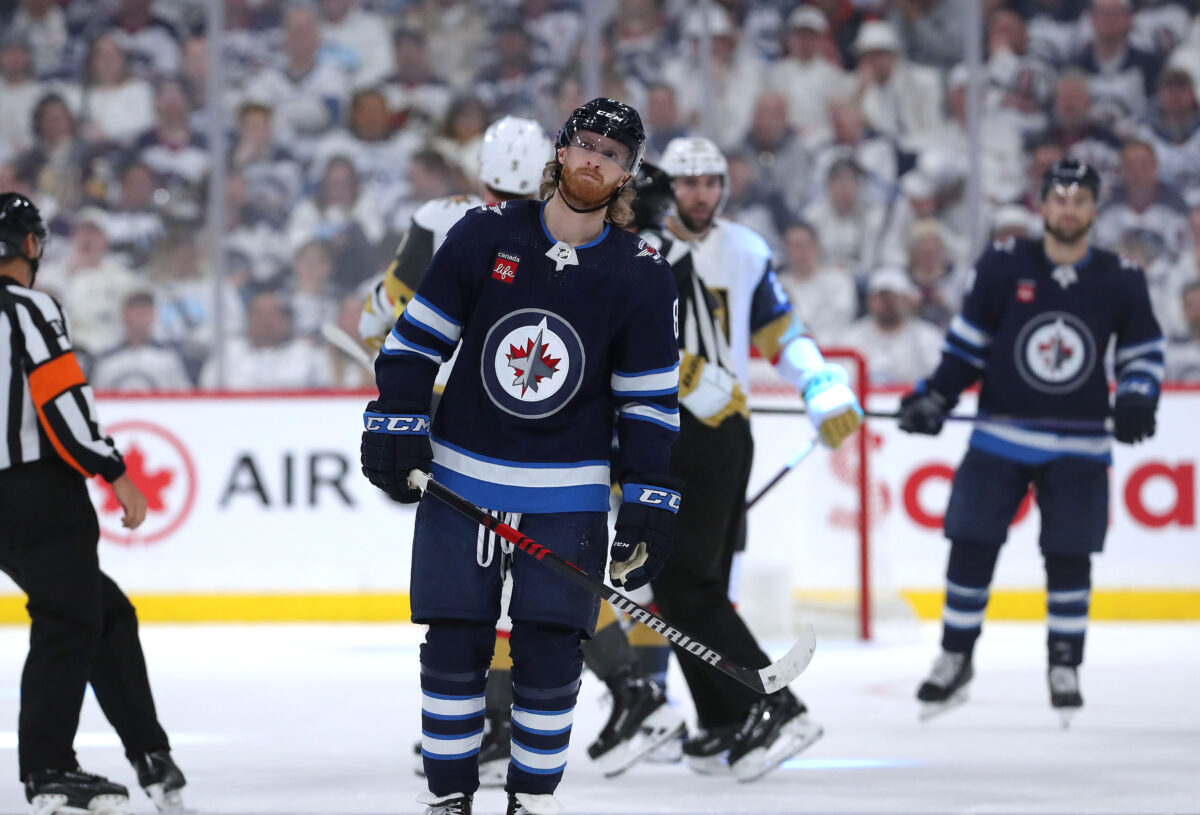 These frustrations may also be fuelled by the fact that his team lost multiple star players due to injury, such as Josh Morrissey, Nikolaj Ehlers, and Mark Scheifele, all in the span of a week and a half. And that is without mentioning Cole Perfetti, whom the Jets lost around the beginning of March. His team likely deserved better in this series but lacked the effort and pushback to earn it.
Bowness' comments after the game tee up a storyline-filled offseason that awaits the Jets organization, with plenty of question marks surrounding the futures of Dubois, Wheeler, Scheifele, and Hellebuyck.
This has been a constant theme not only for the 2022-23 season but for the Jets as a whole since they moved back to Winnipeg. Will the Jets tear it down and fully accept a rebuild? It seems as if this core group has hit a new low, and these comments after the game are very reflective of what they've proven over their time here. When things get rough, they tend to fold under pressure and lack pushback.
---
---