We may finally have our first hint of what the future of the NHL on TV looks like. If it's anything like what the Vegas Golden Knights are doing, it could be a massive win for everyone involved.
---
---
On Thursday, the Golden Knights held a press conference to announce their TV plans starting in the 2023-24 season. With news of their current carrier AT&T Sportsnet no longer an option in the future, this would mark the first sign of what an NHL team is doing for future TV coverage.
Enter Scripps
The Golden Knights and E.W. Scripps, which is based in Cincinnati, Ohio, have signed a multi-year agreement to bring all locally broadcast Golden Knights' games for FREE to Nevada residents and surrounding states within the team's broadcasting territory. These states include parts of Idaho, Montana, Utah and Wyoming.
Here's the key. The agreement allows Scripps to televise all non-nationally exclusive Golden Knights' games with full distribution on cable, satellite and over-the-air television. This will eventually work its way into the streaming services too such as YouTube TV. A future announcement will be made when those details are finalized.
Although the financial details surrounding the deal were not disclosed, all necessary approvals were received from the NHL to allow the deal to go through. Given the bankruptcy situation ongoing with Bally Sports, this model could prove to be the wave of the future to allow more fans to watch their team's games.
"This deal is a significant win for our fans because they will be able to see our games on television and for free, if they wish," Golden Knights team president and CEO Kerry Bubolz said. "That was our goal in finding a new TV partner. We wanted to serve our fanbase in the best way possible."
"We have been impressed by the Golden Knights' commitment to winning and their desire to connect and engage with fans in Vegas and outer markets, as well," president of Scripps Sports Brian Lawlor said. "This is going to be a wonderful partnership, and it's the fans who will benefit most. We launched Scripps Sports with the belief that we could help teams reach more fans through our stations, which do not depend on subscriptions and added fees for the consumer." 
---
Latest News & Highlights
---
The Golden Knights are the first professional sports team to align with Scripps. Scripps recently agreed to televise regular season WNBA games on ION starting at the end of May.
How Deal Will Work in Vegas Market
Scripps will air Golden Knights' games on a local station KMCC-TV. At this time, programming from ION which is Scripps' National Entertainment Network is being shown. ION programming will continue to be available to Nevadans over-the-air, on pay TV and on connected TV platforms through a move to another Las Vegas broadcast channel.
KMCC Channel 34 will be rebranded as an independent station by the time the new NHL season starts. Among the programming that will be offered on KMCC will be local and national news, local sports and entertainment.
Since Scripps owns KTNV, the ABC affiliate in Las Vegas, that channel will use their platform to market the Golden Knights and the ability to watch games on KMCC.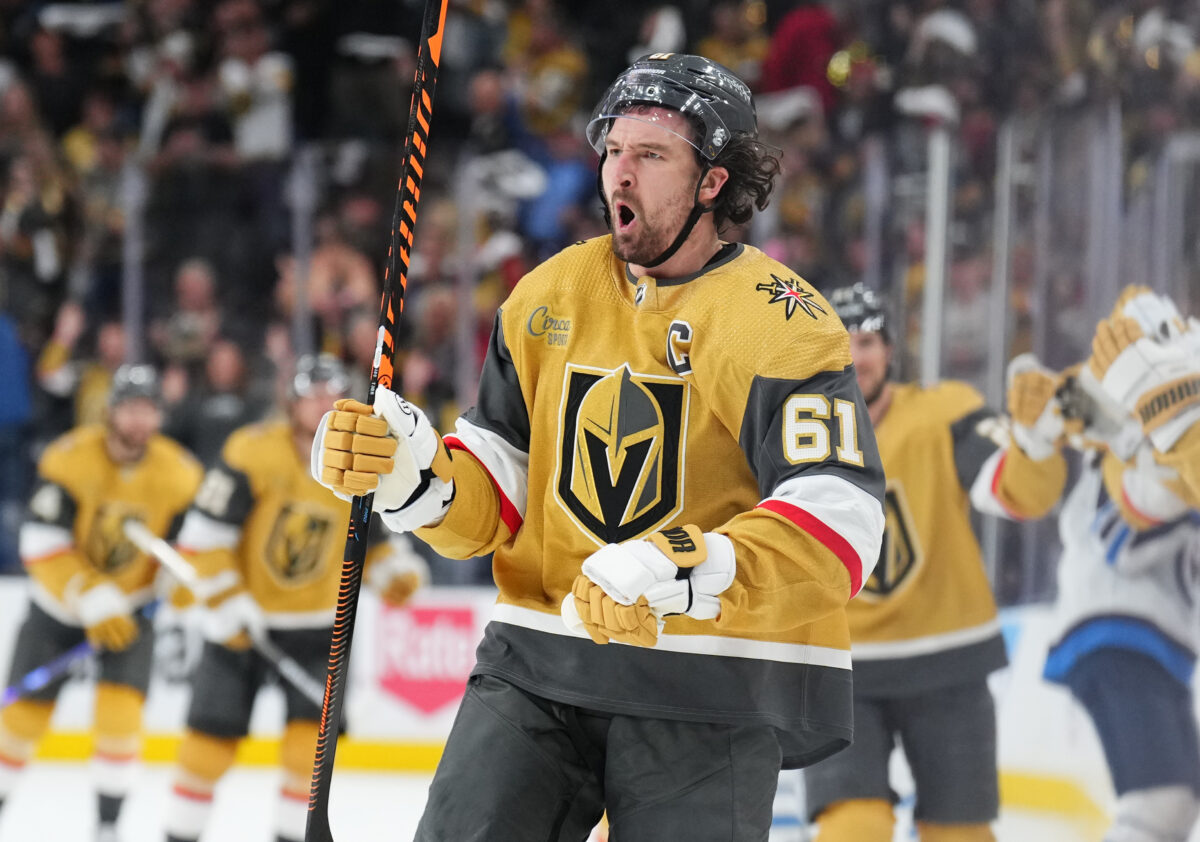 In addition, full pregame and postgame will be available with every game televised. Additional distribution will be made to the four states mentioned above. The first-round of the playoffs would be televised here as well.
Wave of the Future
Scripps owns channels all over the country. It is possible that more professional teams will align themselves with Scripps in the future especially if the Golden Knights are successful in this decision.
The biggest complaint amongst fans has always been "I can't watch my local team." With this model, there would be multiple ways to watch your team by the method you choose, whether it's cable, satellite or cord-cutting.
The fact that the NHL has signed off on this is a good sign as it indicates they believe it will work. Should other teams follow suit in the future, they would already know the NHL would back them up.
You Might Also Like
At this time we do not believe there would be any changes to how ESPN+ handles their business for out-of-market fans. Broadcasts would be made available to them as usual for the regular monthly cost.
Stay tuned now and throughout the summer to see if anyone else joins with Scripps or shares alternate plans. The Pittsburgh Penguins are currently with AT&T Sportsnet like the Golden Knights. There is no word yet on what they will do next season for TV coverage.
The overwhelming early response to this news has been positive. Fans want to be able to watch their teams without having to jump through a lot of hoops. Let's see where this all goes. But this could prove to be the beginning of something great with the NHL. It seems like a massive win for everyone involved on paper.