It took longer than it should have taken and was harder than it should have been, but the Winnipeg Jets are heading back to the playoffs.
By clinching the second Western Conference Wild Card spot in their 81st game of the season with a 3-1 win over the Minnesota Wild Tuesday, the Jets will return to the postseason derby for the first time since 2020-21 but will be big underdogs against their first round opponent, the Western Conference champion Vegas Golden Knights.
Before we look ahead into the postseason, though, let's take a look back at three reasons the Jets made the playoffs.
1: A Strong First Half Under Rick Bowness
The Jets were one of the NHL's biggest first-half surprises after a disappointing 2021-22, playing way above expectations.
New head coach Rick Bowness established a culture of accountability before the season began that was missing under his predecessor. He stripped Blake Wheeler of the captaincy and made it clear from the get-go that he wouldn't be afraid to show some snarl or call his players out.

The players bought into the structure the refreshingly-blunt bench boss introduced and adhered to his demand that everyone work harder and be more aggressive. While it took them a bit to adapt to his expectations and systems, once they got it down, they excelled.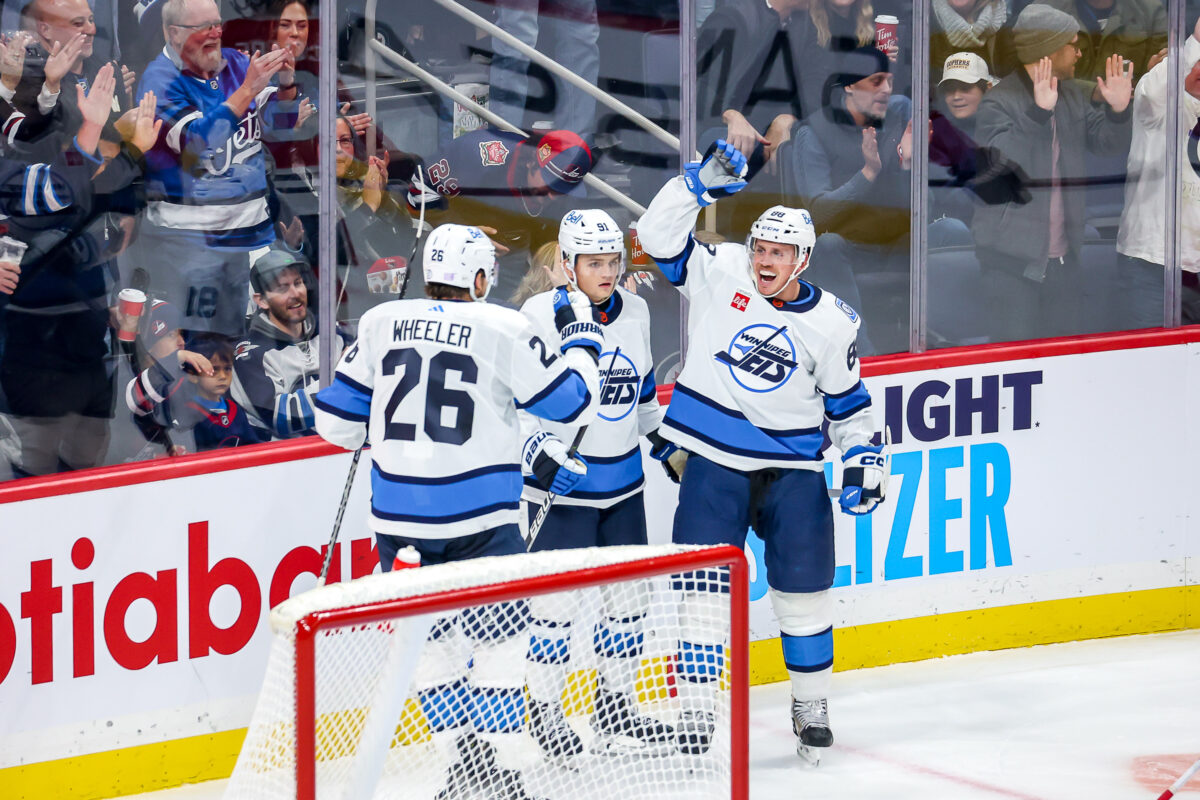 On Jan. 15, the Jets were 29-14-1 and on Jan. 22, sat first in the Western Conference. It was all the more impressive considering they were decimated with injuries through November and December, at one point having seven regulars on the shelf including Nikolaj Ehlers and Blake Wheeler. Thanks to a strong "no excuses, next-man-up mentality," they just kept winning in a sustainable fashion.
Related: Jets' Top 5 Performers From First Half of 2022-23
---
Latest News & Highlights
---
The Jets having no passengers for the first time in a number of seasons was truly a sight to behold, and it was hard to find a player who wasn't contributing to their success in some way, whether a star or a waiver-wire pickup.
A few in particular stood out, though: Pierre-Luc Dubois for flexing his muscle as an elite power forward, Mark Scheifele for upping his effort levels, and Josh Morrissey for smashing his previous career-high in points before the season was half over and being named an NHL All-Star after Bowness challenged him to be in the Norris Trophy conversation.
2: A Strong Finish After Prolonged Second-Half Slide
The Jets barely avoided the dubious distinction of being the first team in NHL history lead a conference more than halfway through a season to miss the playoffs. They snapped out of their prolonged second-half slide just in time and by winning five of their last six meaningful games, punched their ticket at the expense of the Calgary Flames and Nashville Predators.
The cardiac-inducing run — where every game seemed to be the "biggest game of the season" — could have been avoided without the self-inflicted three-month fall from grace that began in mid-January.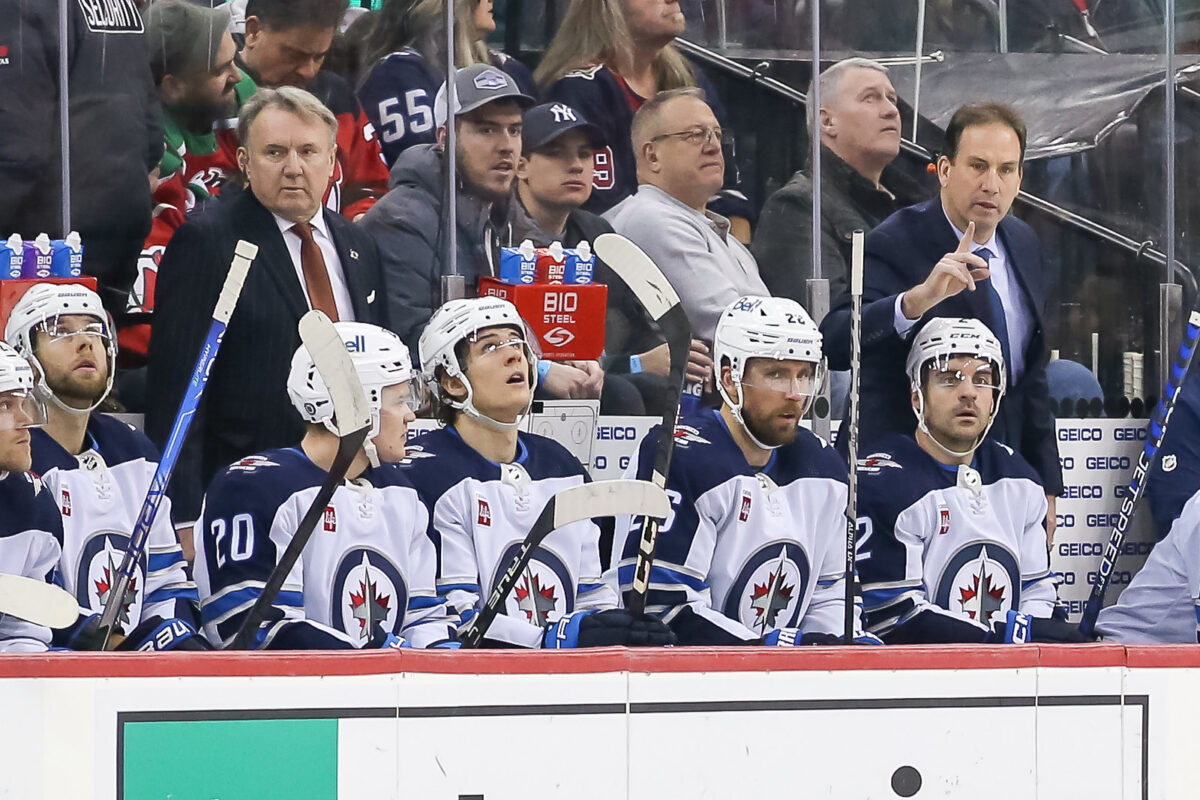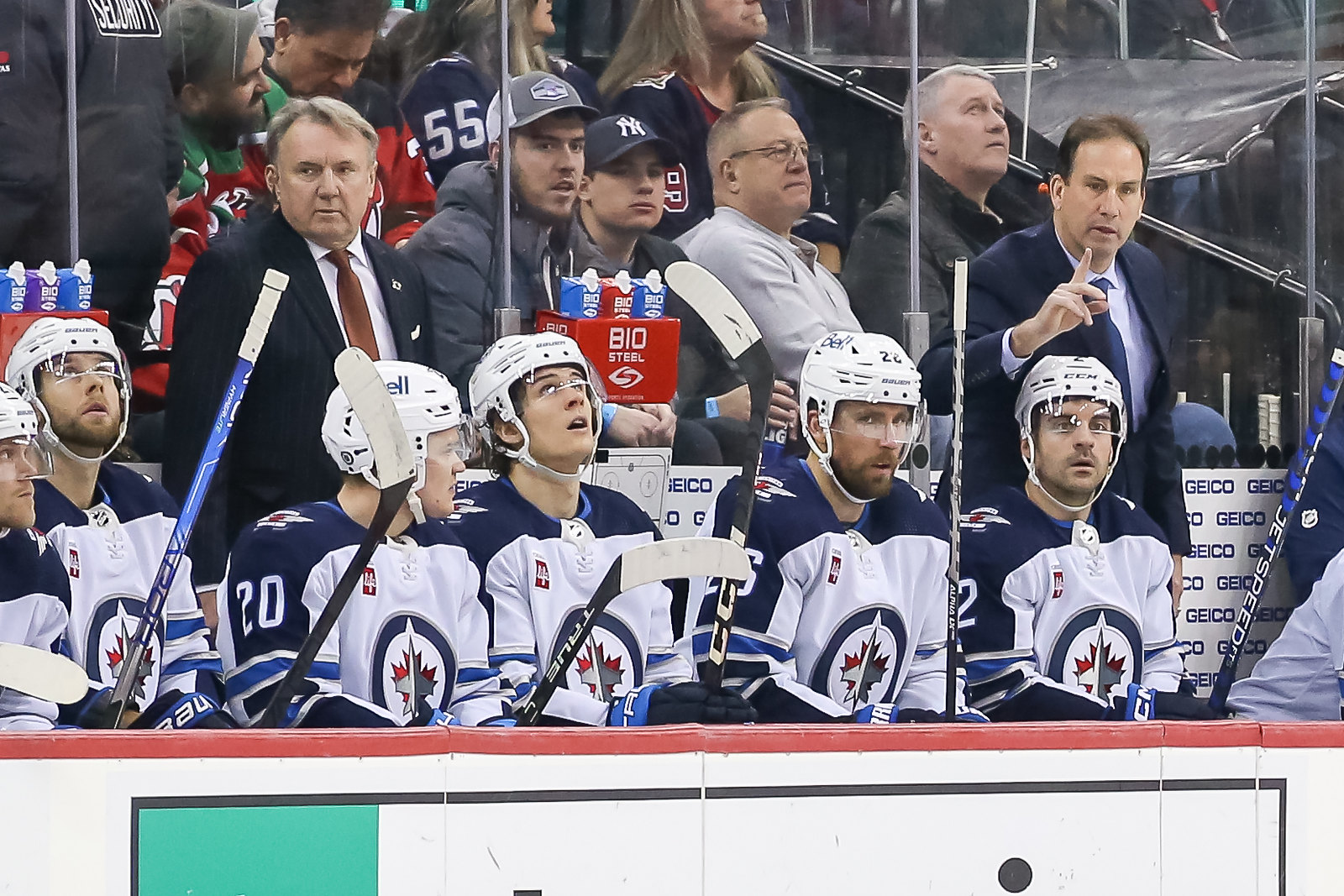 After the roster got healthy, the Jets got away from playing the structured way that led to so much success and began to tune Bowness out. As a result, just about every facet of their game took a steep decline.
"He was successful in the beginning of the year at having them adopt that new system, and then at some point they abandoned it and it's left the head coach baffled," Sportsnet's Sean Reynolds said recently.
The Jets went 3-5-0 in the back half of January, 3-5-1 in February, and 7-7-1 in March. Their depth scoring completely disappeared, the star players were checked out too often, and the leadership core once again appeared to to lack the motivation to win or the strength of character to consistently work hard. The bad vibes from the Paul Maurice era returned.
Related: Jets' Slumping Core Again Displaying Lack of Motivation, Character
After Bowness made drastic line changes prior to March 31 that spread the scoring between three lines — changes possible due to the depth GM Kevin Cheveldayoff added in Nino Niederreiter and Vladislav Namestnikov at the Trade Deadline — the Jets ramped up their urgency and prevailed in a number of playoff-style contests.
"We know we have a good team in here. We just got away from what made us good," Scheifele said earlier this week. "We got too passive, we got too far away from what made us good at the start of the year. That happens. Confidence gets low and you're kind of unsure what to do. We battled hard the last little while to get back to being in the playoffs. We wish we would have stayed at the top, but that happens."
"I know people had written us off there for a while," Bowness said. "We just fought through it. Every team that gets into the playoffs at this time of year and you're on the bottom end, you've got to fight through some adversity. You've got to fight through some second guessing and that's fine."
"That's all part of our business, but give our players full marks because they stayed focused on the process of what we had to do, game in and game out to get us into the playoffs. So, good for them." (From 'Adversity a blessing in disguise,' Winnipeg Free Press, April 12, 2023.)
3: Connor Hellebuyck's Strong Play in the Crease
Connor Hellebuyck won't win his second Vezina Trophy (that will go to the Boston Bruins' Linus Ullmark) but no goaltender was more valuable to his team than he was.
Without his solid play during the playoff push, there's no way the Jets would have qualified. In his 13-straight starts prior to David Rittich getting the crease in the meaningless final game against the Colorado Avalanche, Hellebuyck had a .930 Save Percentage and a 1.77 Goals Against Average at five-on-five.
That was only a continuation of his strong play. Once again a workhorse, Hellebuyck made 64 starts and posted a 37-25-2 record, 2.49 GAA, .920 SV%, four shutouts, and a .688 Quality Start Percentage. Those numbers were all improved from a 2021-22 season that was subpar by his standards.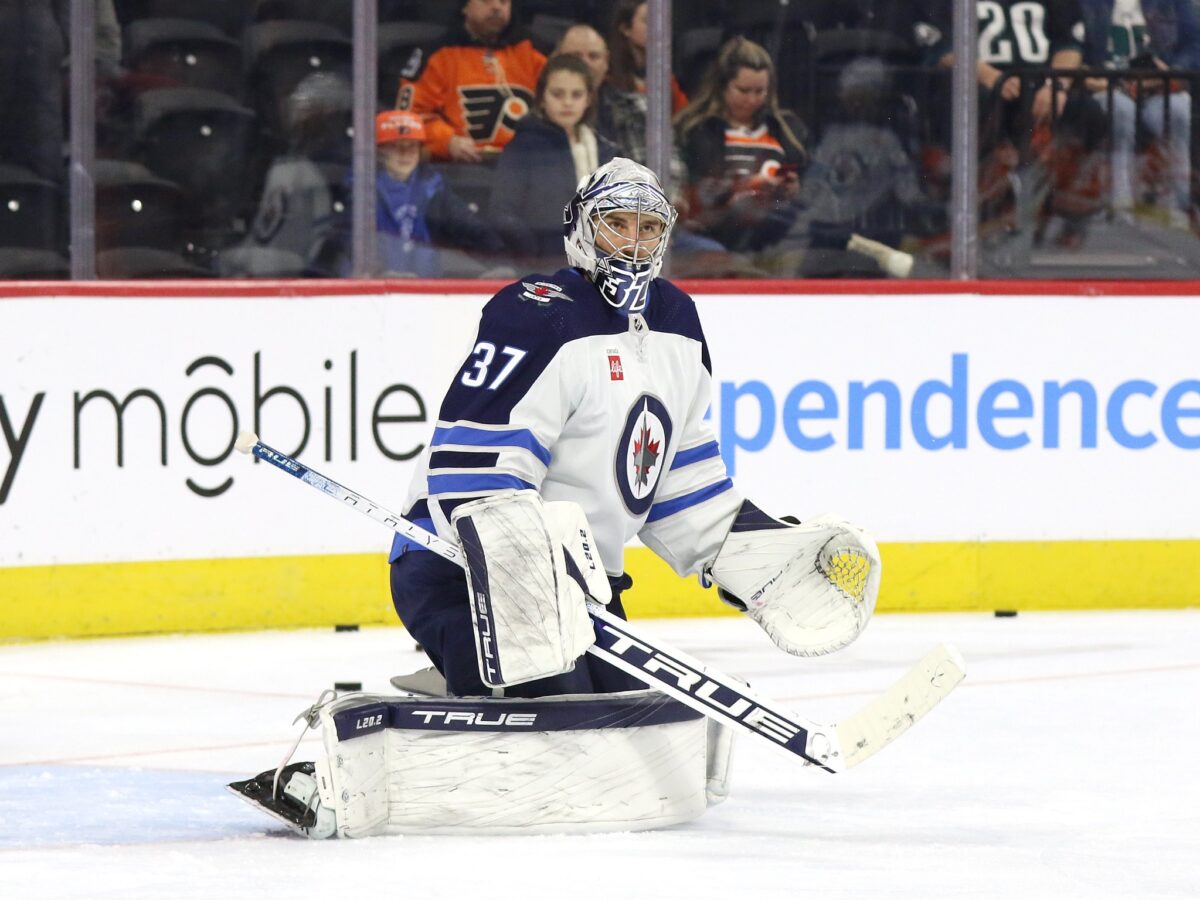 Taking a look at a couple more advanced stats, Hellebuyck's Goalie Points Share (an estimate of the number of points contributed by a goalie due to his play in goal) was 14.2, the best marker of his eight-year career, as was his Goals Saved Above Average of 30.7.
During the first half, Hellebuyck's life was easier due to the team's committment to a stout defensive structure. During the second half, he did not look as fatigued as he did last season, despite making nearly the same number of starts and strapping the team to his back at times.
Some heroic performances in the back half alone include a 50-save performance in a 4-1 win against the New York Rangers on Feb. 20, a 33-save performance in a 3-2 win over the Tampa Bay Lightning on March 12, a 28-save shutout against the Predators in a pivotal matchup on April 8, and a 33-save performance in the playoff-clinching game against the Wild earlier this week.
While the Jets undeniably rely too much on the him, he's certainly not under-appreciated (even though his teammates could appreciate him even more by playing better in front of him.)
"He's a guy that works extremely hard. He works hard for this team… he's a pretty damn good goalie and we're extremely lucky to have him," Ehlers said recently. "The way that he's played for us all year and the last couple of years, but especially this year, is pretty impressive. Without him, we probably would have lost some games down the stretch that we had. He's kept us in this fight."

From 'Workhorse Hellebuyck worthy of praise,' Winnipeg Free Press,' April 8, 2023.