The Colorado Avalanche are officially entering the playoffs again, chasing back-to-back titles despite a season full of injuries and adversity. They'll look to their entire roster, from stars to depth players, in order to keep the repeat dreams alive. But, one of the club's superstars and most competitive players in Nathan MacKinnon is chasing his own personal record – one that can propel him and his entire club to victory.
On the heels of a special season that has seen MacKinnon collect over 100 points for the first time in his NHL career – and carry one of the best point-per-game paces in the entire league – he is chasing another record. And, the current record holder is none other than fellow Nova Scotian Sidney Crosby, who is missing the playoffs for the first time in 16 seasons.
MacKinnon's Race for the Playoff Point Record
Crosby holds the most playoff points among active players with over 200, while MacKinnon has just 93. But, the time in which it took MacKinnon to collect those 93 is the real feat – he did it in just 70 career postseason games. Crosby collected 100 points in just 75 games, making him an instrumental part of the Pittsburgh Penguins' dynasty. He, as it stands, holds the record for the fewest games to reach 100 points among active players, according to NHL Public Relations.
Of course, both MacKinnon and Crosby hail from Cole Harbour, Nova Scotia, and are known to be good friends. They attend each other's Stanley Cup parties and train together and hang out in their native Canadian province in the offseason.
Related: Avalanche Look to Continue Success with Polin & Malinski Signings
---
Latest News & Highlights
---
He's following in several milestone footsteps, as netminder Alexandar Georgiev set a franchise record for most road wins in a season. And, of course, MacKinnon and fellow first-liner Mikko Rantanen both set personal bests this season, scoring 100 points apiece for the first time in their respective careers.
Nathan MacKinnon's Special Season
MacKinnon, of course, is heading into the playoffs on the verge of a record-breaking season of his own. He eclipsed the century mark for the first time in his NHL career, and is third place in the entire league for points-per-game (behind only Connor McDavid and Leon Draisaitl). He missed a chunk of the season due to injury, but came out with the same competitive nature and strong speed that has come to define him as a superstar in the league. Before he went down, he was among the league leaders in assists, a stat his numbers this season say he could have kept up.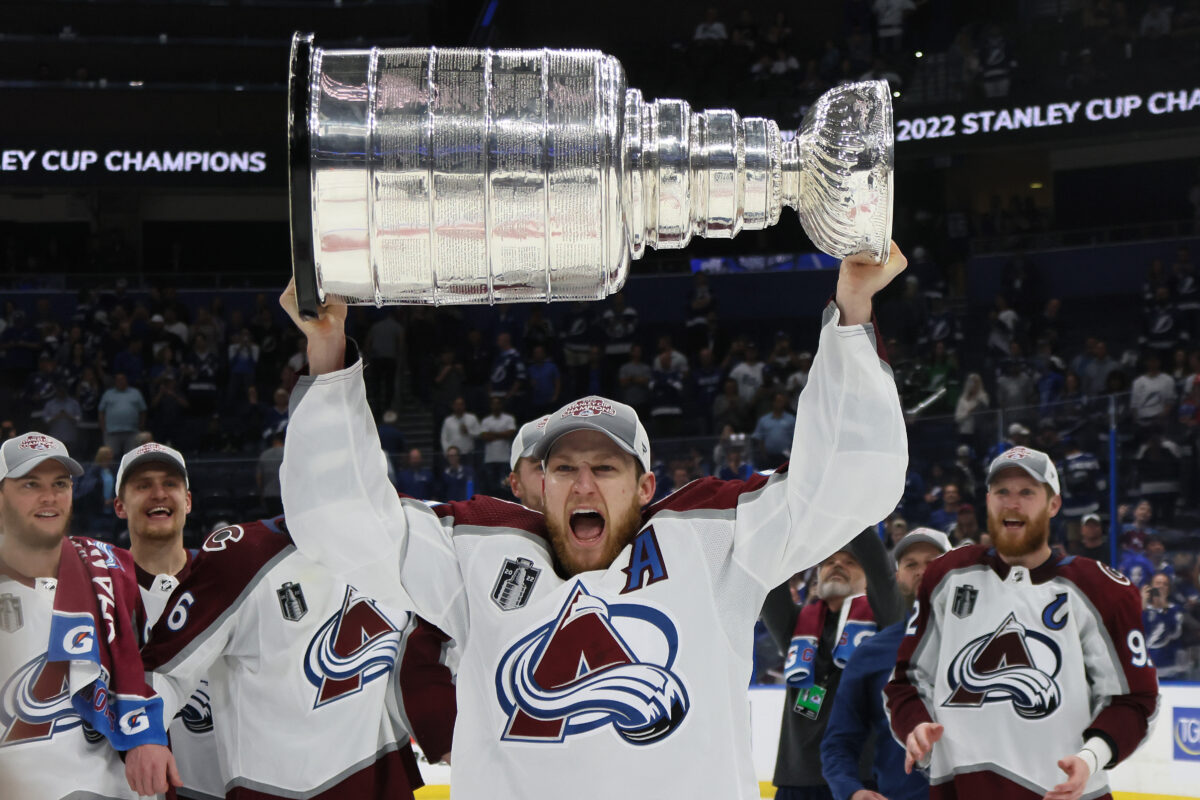 Next season marks the beginning of his new contract, which will see him become the highest-paid player in the NHL, and he is already proving he is worth the contract. On the heels of his Stanley Cup victory, MacKinnon elevated his game even more and proved his standing as a bonafide superstar in the NHL.
Prediction: MacKinnon Will Best Crosby's Record
It's tough to envision MacKinnon scoring seven points or less in five games, despite the fact that they will be playoff contests. He averages roughly 1.55 points per game, meaning he's on pace to collect 7.75 (read: eight) points in five games, assuming he maintains his regular season pace.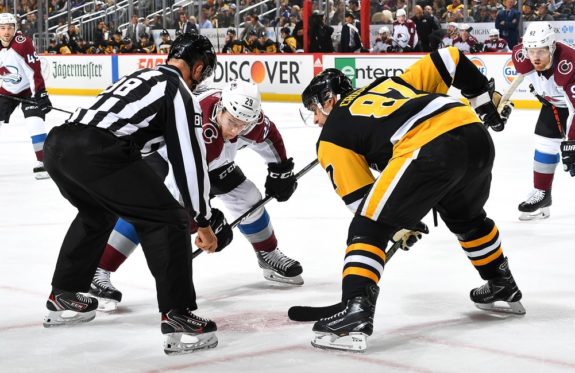 His career playoff pace, though, suggests 1.33 points per game, meaning a total of 6.65 (read: seven) points per game. His pace, considering no other factors, means he is slated to tie – at the very least – Crosby's record.
But, if there's one thing MacKinnon does best, it's overachieve and work hard under pressure. On the heels of a truly incredible season, it seems like he will soon be able to add another notch to his achievement belt and best Crosby's record. Needless to say, whoever the Avalanche play in the first round, their opponents are in for a tough ride – courtesy of MacKinnon.