If Toronto Maple Leafs fans share my interests, they also enjoy watching young prospects rise through the organizational ranks and make their mark on the NHL roster. I love to watch the flow of young talent, mixed with old talent and shaped into a winning team. 
Related: NHL Awards History: Oldest & Youngest Winners
How can you be a Maple Leafs fan and not root for Joseph Woll in goal or Pontus Holmberg as a rising young forward? Yes, it's pragmatic to promote from within from a salary-cap point of view, but I love it when prospects succeed. They care so much about playing well and fitting in, so when they finally do it, all seems right with the world.
I've Become a Bobby McMann Fan
One young player who has caught my attention and that of many other fans is 26-year-old Bobby McMann – he'll be 27 in two weeks, which makes him almost a year older than Auston Matthews. Never drafted, he's faced a number of challenges on his path to the NHL. However, through all that, McMann has shown remarkable determination and skill. For me, he's a player worth rooting for.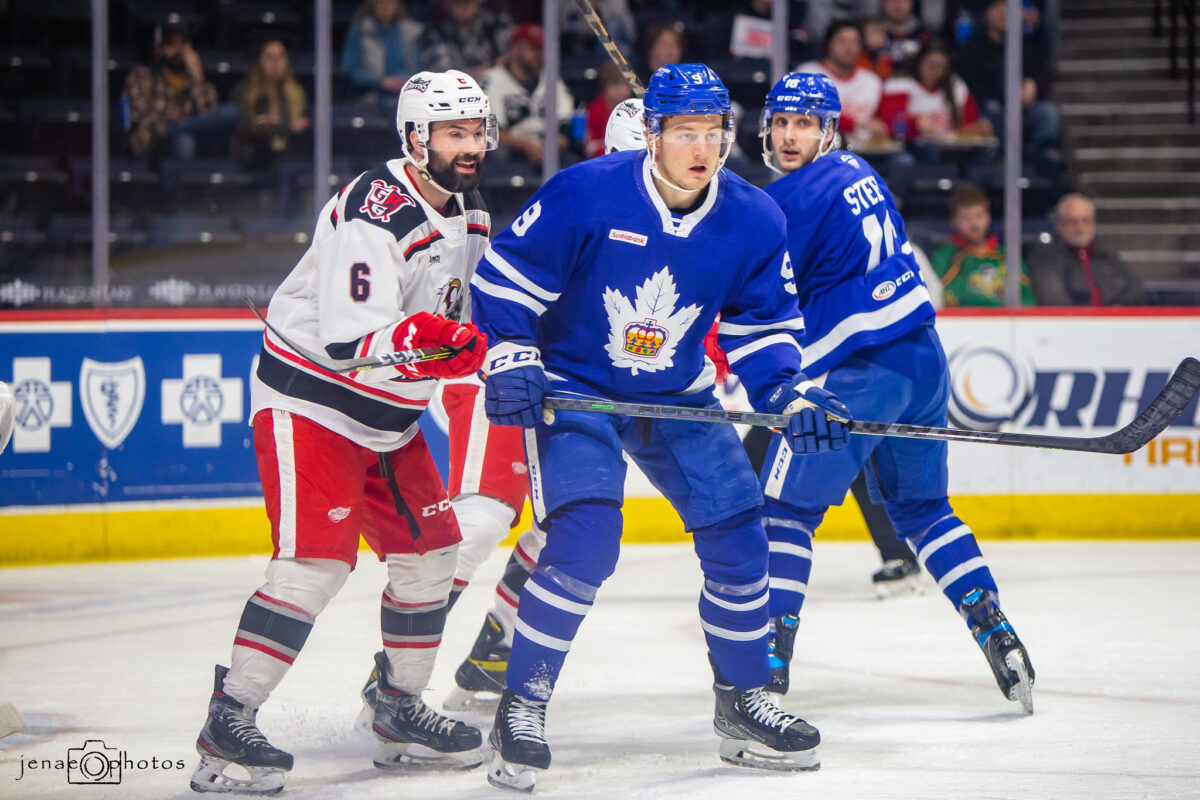 He's a blue-collar player who engages with his physical prowess and who's dedicated to playing a two-way game. On top of that, he has an impressive work ethic. He's had to have it to get where he is now. The next question is whether McMann can make an impact and establish a long and successful career in the NHL.
McMann's Journey Was One of Determination
McMann's journey to the NHL has been marked by perseverance. He's been relentless in pursuit of his dreams, despite being undrafted. He started in the ECHL and eventually worked his way through the ranks, finally finding his scoring touch in the AHL. 
Related: Maple Leafs Reward Bobby McMann with Two-Year ELC
With the American Hockey League's (AHL's) Toronto Marlies, he set a rookie record with an impressive 24 goals in only 60 games. That performance caught the eye of those in the Maple Leafs organization, which led to a well-deserved call-up to the NHL team.
McMann Impressive Debut Marred by Unfortunate Setback
During his debut season with the Maple Leafs, McMann showed why he deserves a look for next season's opening-night lineup. Despite not yet officially recording a goal in the NHL, his strong play with and without the puck has impressed. His ability to win battles for possession and his two-way game could make him a valuable asset. In that, he reminds me of the one who got away – Zach Hyman.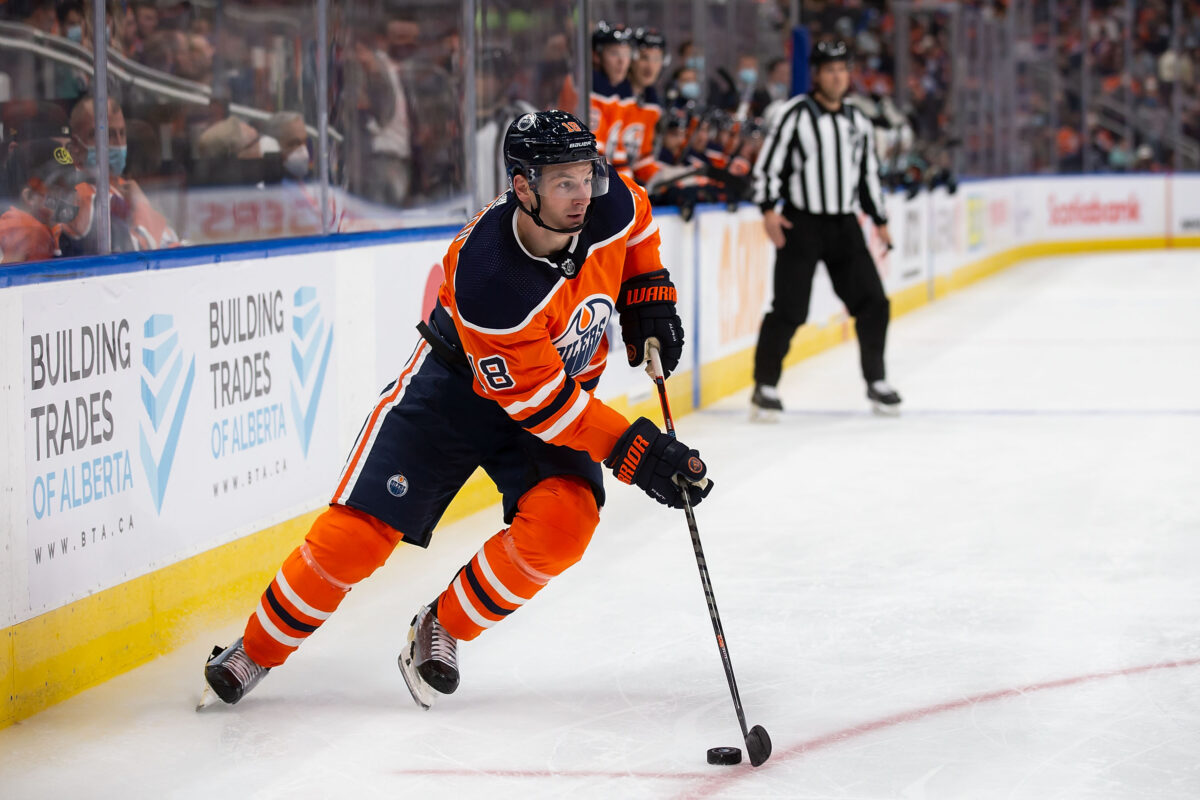 I said "officially" because McMann actually did score a goal. However, it was called back when it was ruled he used a kicking motion to push it over the goal line. 
---
Latest News & Highlights
---
Sadly, McMann had few other chances to score. His season was cut short by a knee injury. As the season was winding down, he was cleared to play with the Marlies, but that second chance was also cut short when the Marlies lost in the second round of the playoffs to the Rochester Americans. 
I expect McMann to bounce back stronger next season. It's simply his way.
McMann is a Fan Favorite in the Making
McMann has primarily played in the bottom-six, and that will probably continue since he plays with energy, physicality, and strong defense. The coaching staff has been impressed by his work ethic and determination, recognizing his potential. Head coach Sheldon Keefe noted that he's a player the organization likes.
Related: Maple Leafs Will See Tight Competition for Forward Roster Spots
From a small town in Alberta, McMann's journey to the NHL has resonated with fans. For me, because I know his hometown of Wainwright, he's become one of the young players I'm especially rooting for. 
I appreciate his positive attitude, dedication, and all-around skills, and he'll gain many more fans next season. The Maple Leafs' faithful always appreciate hard workers, which should draw them to McMann's tenacious forechecking, his ability to protect the puck, and his physical presence in the offensive zone. McMann has established himself as a reliable depth player who can be counted on every shift.
What Are McMann's Future Prospects? 
Given his continued development and the opportunities that lie ahead because the team needs inexpensive talent to fill depth positions, look for McCann to solidify his place in the lineup and provide crucial depth for the Maple Leafs in 2023-24.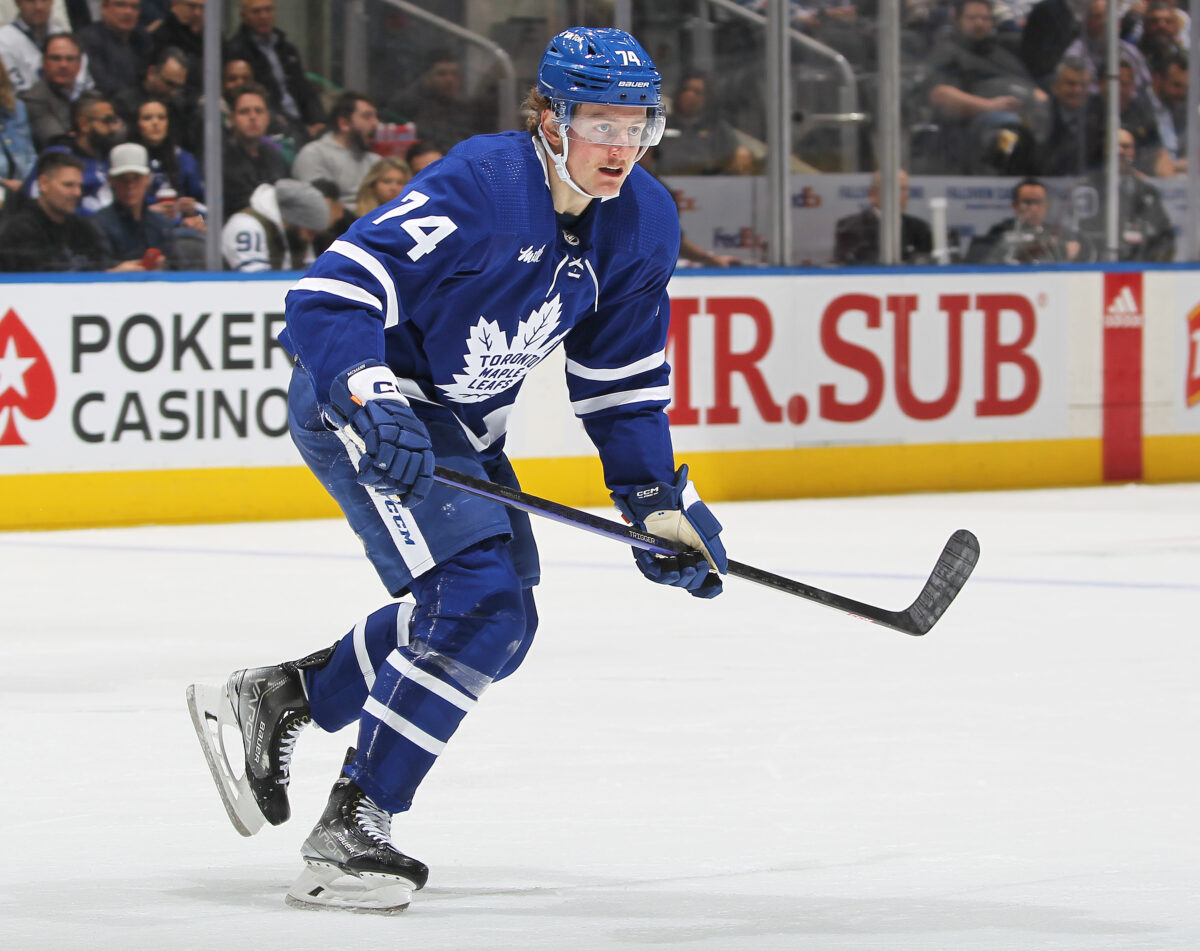 McMann will likely be one of several former Marlies prospects who need to be ready to play significant roles in the NHL next season and will be fun to watch these young players get their chance.
The Bottom Line
McMann's journey to the NHL is a testament to his determination and skills. He's strong, mature, has a solid work ethic, and can win puck battles.
Related: Ex-Maple Leafs' Defenseman Jake Gardiner: Where Is He Now?
I'm betting he'll make the Maple Leafs' opening-night lineup in October. He might remain in a bottom-six role, but that won't stop him from helping his team win. He'll provide a nice balance for the high-scoring elite forwards the team possesses.